Liverpool: Anfield Road and the surrounding area are taking shape
source: Stadiumdb.com; author: Kuba Kowalski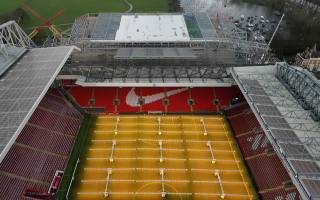 Work on Liverpool's stadium has been underway since mid-2021 and progress has been pleasing fans so far. However, there is a long way to go before the expansion is complete. Work is also set to extend to the stadium's surroundings.
When will we see a completed Anfield?
A mixture of planning issues and pandemic has pushed back the work, but in June 2021 Liverpool City Council gave the green light for the expansion of The Anfield Road Stand by a further 7,000 seats, different to the original plans, which spoke of just under 5,000 seats. The stand is on course to open to the public early next season, not including any significant delays at this stage.
Based on recent photos showing the current status of the work in progress, it looks like the plans are on track to be realised as intended. When completed, the stand will cost FSG - Liverpool's owners - around $73m (€67m). It will increase Anfield's total capacity to 61,000, making it the fifth largest stadium in England and third in the Premier League after Old Trafford and Tottenham Hotspur Stadium. The cost of the entire expansion of the venue will be around £80m and work is expected to be completed before the 2023/24 season.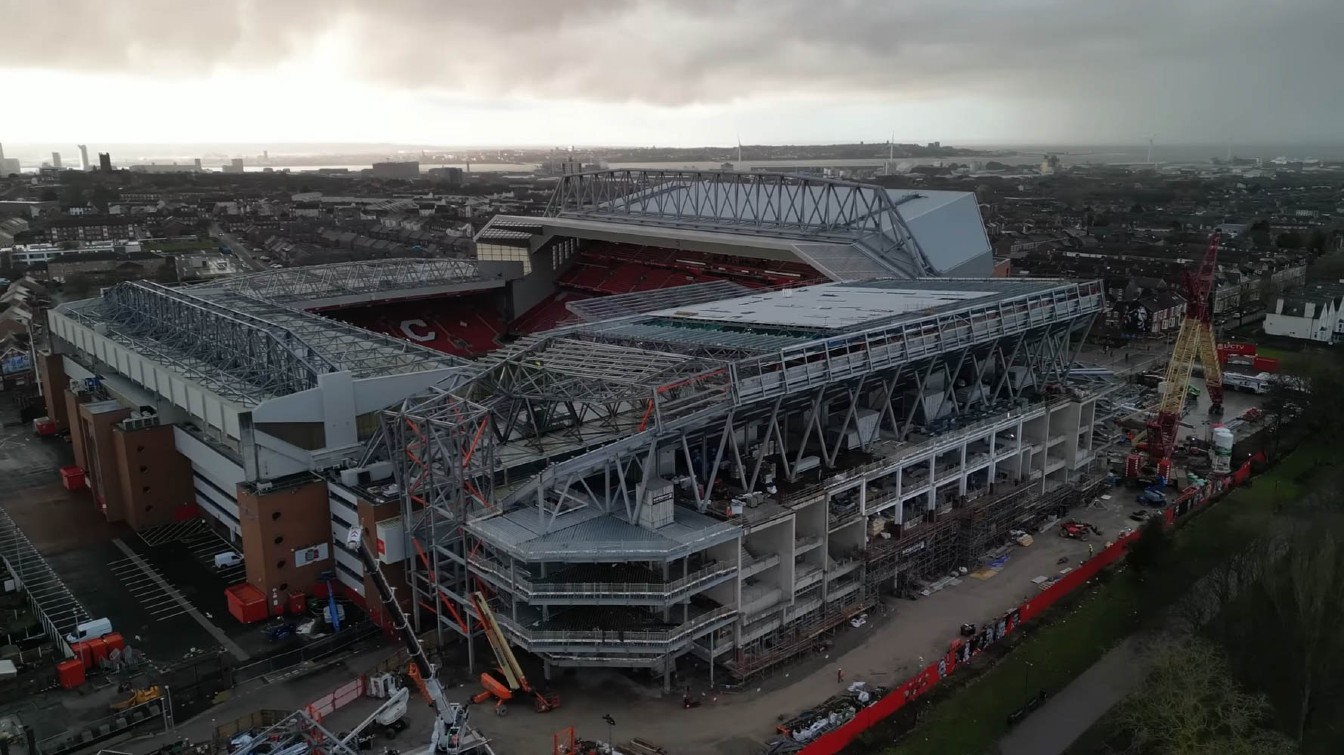 © Mister Drone UK
How will the area around the stadium change?
In addition, consultancies JLL, LDA Design and SPACED have been selected to provide guidance on the development of a long unused plot of land next to Liverpool FC's stadium. The 2.5-acre Anfield Square site has been identified by Liverpool City Council as a significant development opportunity that could have a number of uses relating to improving the vitality and economic potential of the area.
The site was previously occupied by around 150 terraced houses, which were demolished in 2016 ahead of the Main Stand development. The Anfield Square project is the next phase of an ongoing £260m scheme to regenerate the Anfield and Everton districts. To date, the project has seen 600 new homes built, 600 homes refurbished and a new school and shops constructed.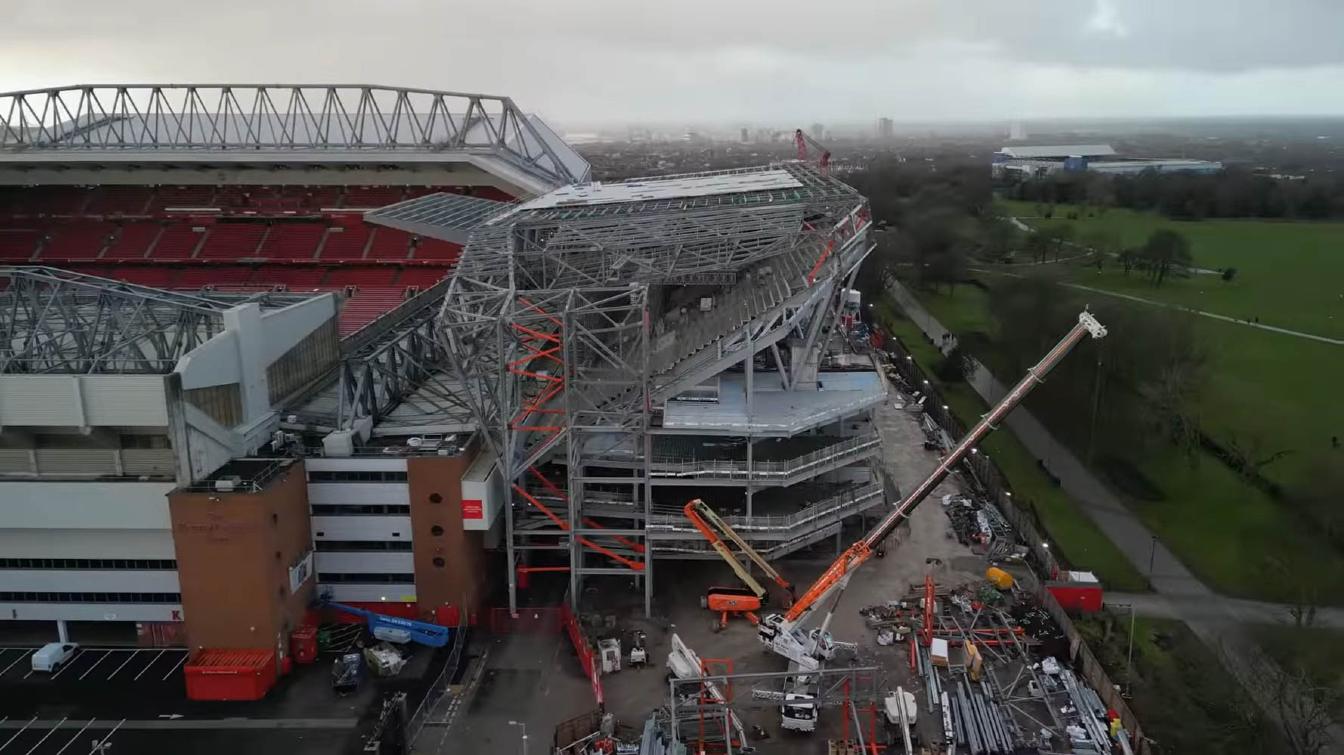 © Mister Drone UK