Germany: Stadium revolution in the capital getting closer?
source: StadiumDB.com; author: Kuba Kowalski
In 2017, Union Berlin first published plans for the expansion of the Alte Försterei. These, however, had to be postponed. The German club is not giving up and has again presented its vision to transform the stadium into one that meets the highest European standards.
The club from Berlin has made a great start to the 2022/23 season, leading the Bundesliga table for many rounds and finishing 2nd in their Europa League group D. However, what stands out from the sporting level displayed by the team on the pitch is the stadium. It is noticeably the smallest of all Bundesliga arenas.
The first plans for the expansion of Alte Försterei had already appeared five years ago, but their development was stopped by the effects of the pandemic. The previous year, the club tried to bring the ambitious aspirations back to life, but the Berlin parliament stood in the way at the time - to the disappointment of the capital team's board of directors, the proposal was rejected. The problem, however, was not the expansion of the stadium per se, but the lack of adequate infrastructure around it.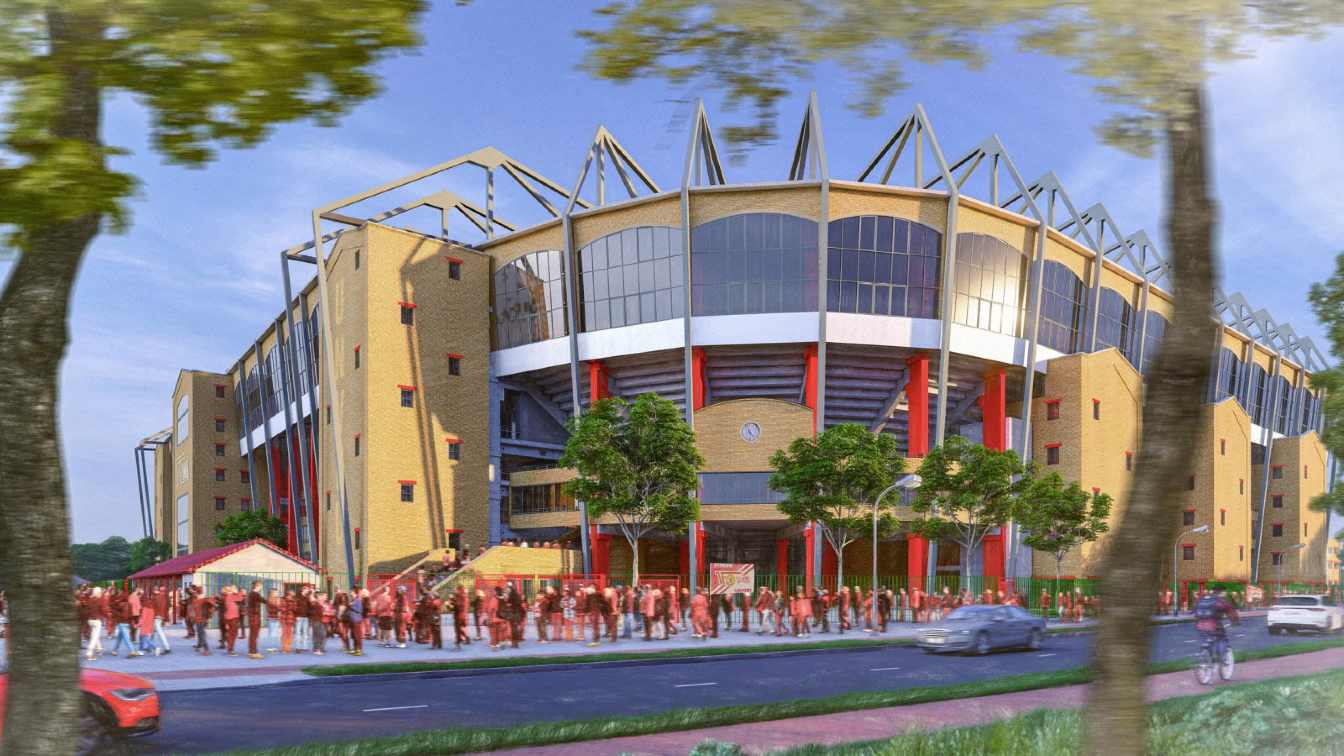 © 1. FC Union Berlin
Alte Försterei's current grandstand capacity is 22,012, and the expansion is expected to add 15,000 seats. This brings with it the need to develop public transport in the vicinity of the arena. The Berlin authorities said at the time that the current city infrastructure would not be able to cope with the increased stadium's capacity. They cited the expansion of Köpenick railway station as a solution, but this would only happen in 2026.
This did not satisfy the Union's board of directors. At the November general meeting, CEO Dirk Zingler spoke in more detail about the upcoming plans. The club recently used its right of purchase in the lease agreement and thus owns the land on which the stadium stands for the first time in its history. Also the surroundings and club grounds that are set to change in the coming months and years.
Before the actual renovation of the arena begins, a clubhouse and a multi-storey car park will be built. Moreover, the training pitch will be redesigned, including the addition of a social building for the first team. The club's president calls the stadium "generational", which is expected to last for many years, being, in his words, "one of the most fun facilities in Europe". Union is to invest around €150m in the project.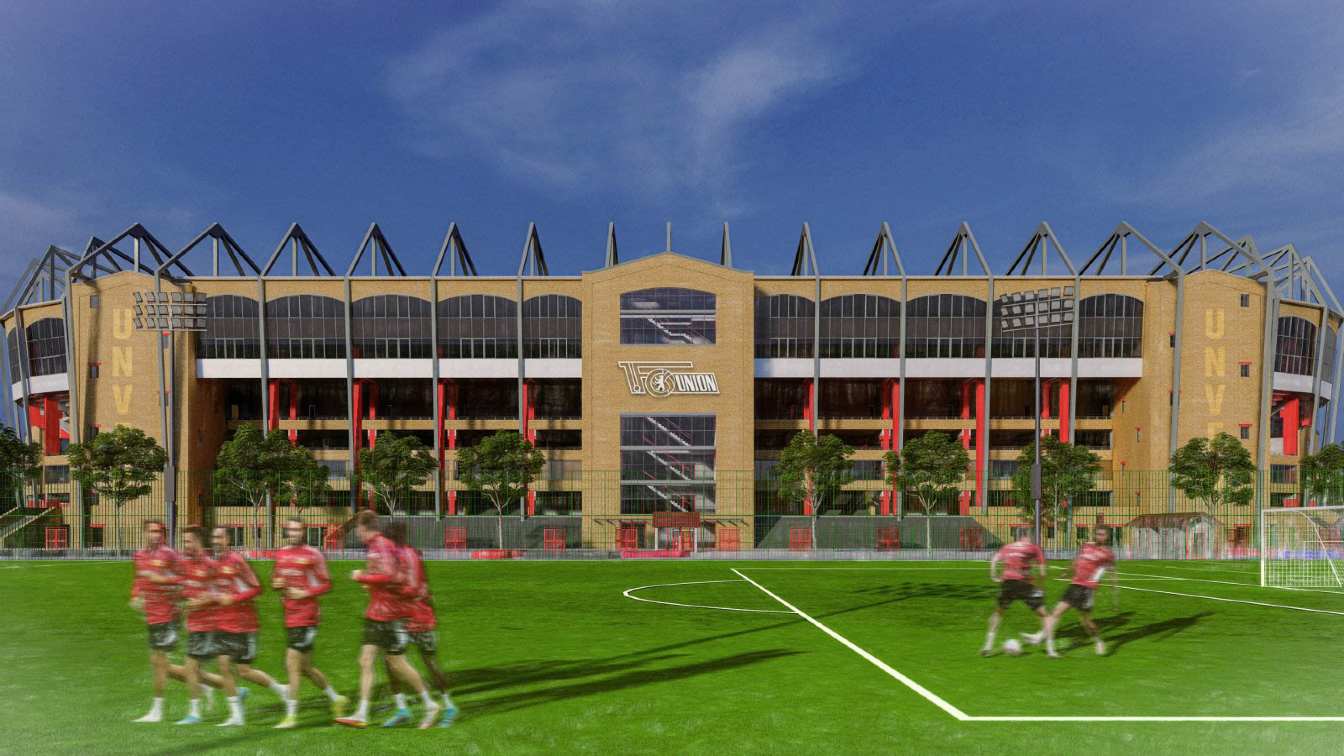 © 1. FC Union Berlin
The capacity of the arena will increase to around 37,500 seats and three stands with standing places will be rebuilt. A two-year construction period is anticipated. Zingler said that fans can prepare to play matches in 2024-25 at Olympiastadion, where their local rival Hertha plays on a daily basis.