USA: Memorial Stadium in Kansas to be modernized
source: StadiumDB.om; author: Robert Saganowski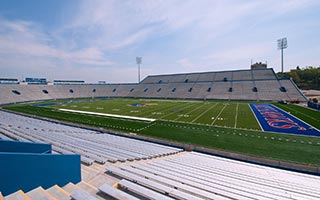 The more than 100-year-old facility in Lawrence, Kansas, will undergo a long-awaited redevelopment. Upgrades to the Jayhawks' venue will begin as early as next year, meaning the local university teams will no longer have to be ashamed of their well-worn stadium.
Although University of Kansas Memorial Stadium was opened in 1921, efforts to create a prosperous sports complex in Lawrence date back to the 1890s. Gradual development of local sport led to a new stadium being planned at the beginning of 1920, which was mostly funded by the community - students, faculty and alumni. The venue was dedicated to University of Kansas representatives who had fallen during WWI with its historic name having survived until today.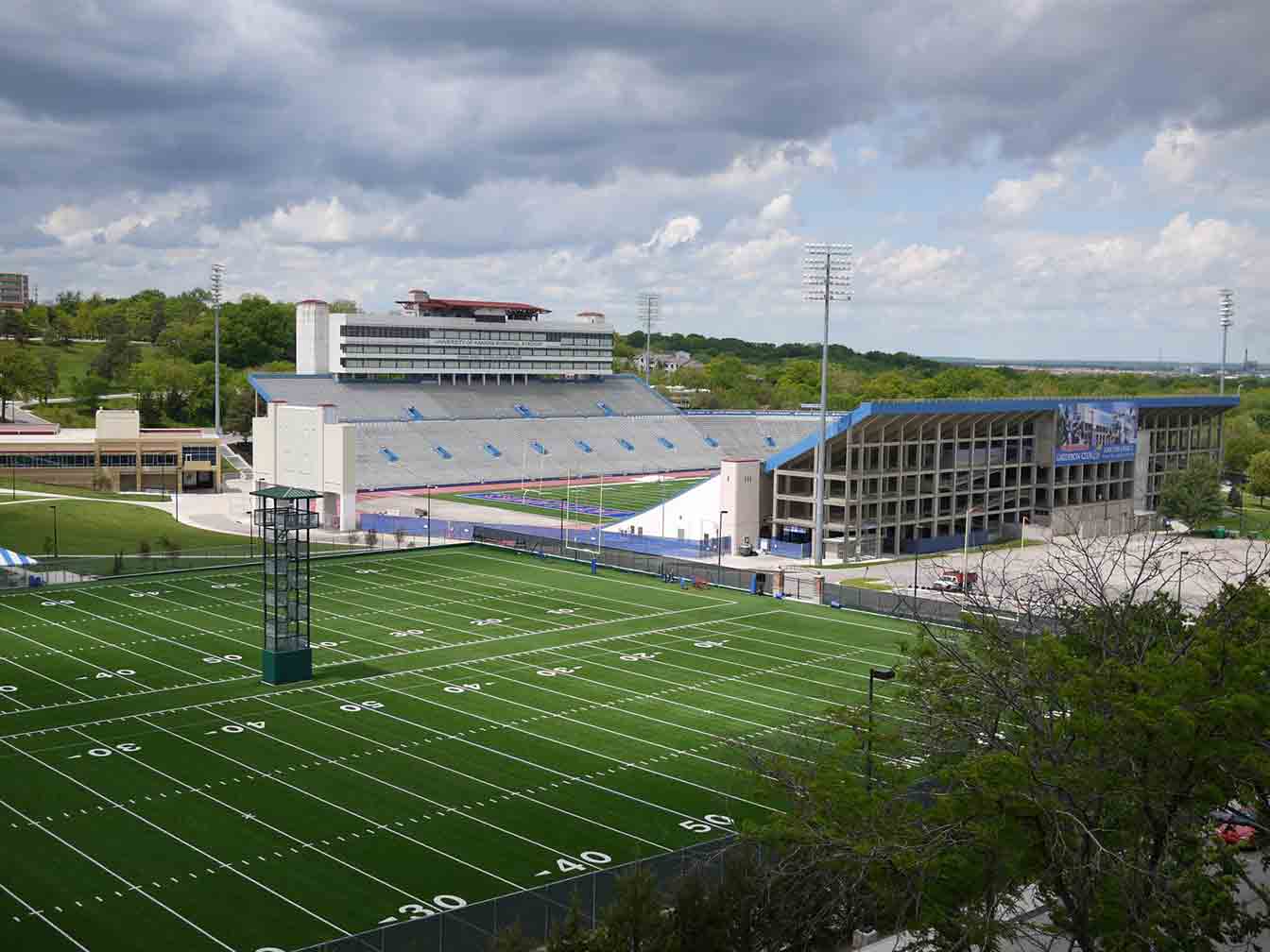 © Brent Flanders (cc: by-nc-nd)
During its opening in 1921 the stadium had only two side stands, but by 1927 it received its desired form, accommodating 38,000 people. Further revamps came in 1963, as the west stand got its additional rows, followed by almost identical additions on the opposite side 2 years later. In the late twentieth century the ground was seriously outdated and thus two offices joined forces to redesign it. At the west grandstand, the press and corporate rooms were extended above the regular stands, while floodlighting masts and a large screen were also installed.
The stadium, which can currently hold more than 50,000 spectators, has already seen smaller improvements three times over the last 16 years, but now it is time for a much bigger project. The long-awaited moment has arrived as a local NCAA team, the Kansas Jayhawks, will finally see their stadium being renovated in 2023. MrGreen offers a wide range of sports bets, including an offer on NCAA matches in the United States.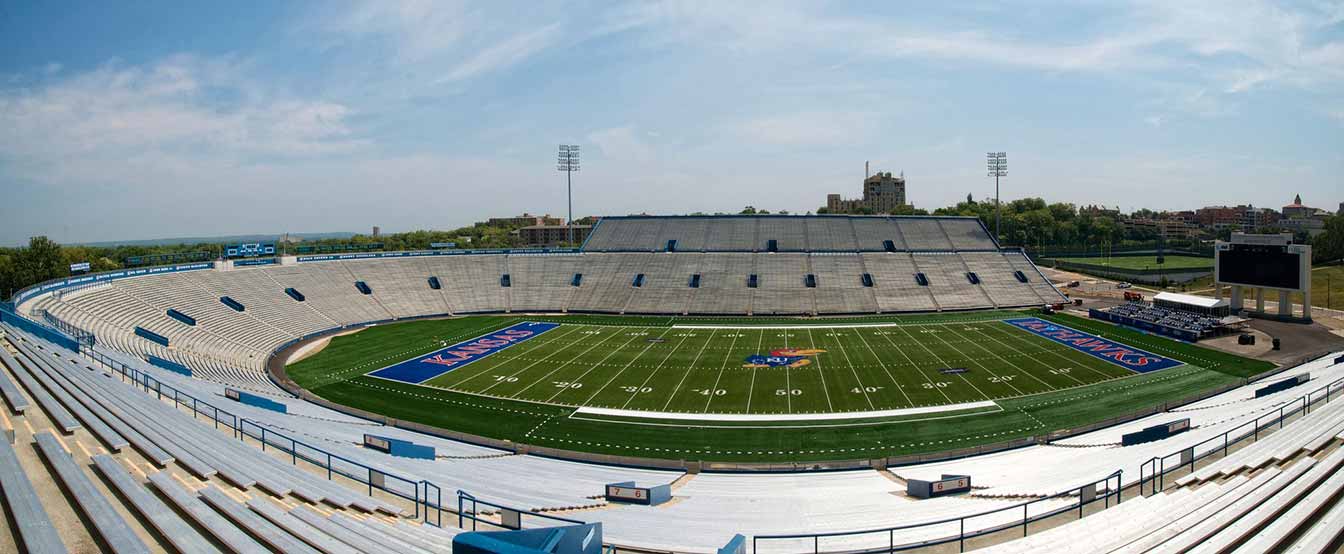 © Brent Flanders (cc: by-nc-nd)
Kansas athletic director Travis Goff confirmed in a press release that redevelopment is expected to begin next year, with the main goal to transform the area near the intersection of 11th and Mississippi streets with new facilities that may include a mix of conference and entertainment space, retail and other functions that drive regional economic growth and generate revenue for academic programming. - we can read in the message from Kansas University.
University of Kansas Memorial Stadium is the eleventh oldest NCAA stadium, but in order for successes such as the 2022 national championship to be repeated regularly, the facility must be brought up to 21st century standards. In the initial phase of the renovation, builders will deal with stormwater issues, sewerage, Wi-Fi accessibility and electrical system upgrades. HNTB, a local architectural firm whose portfolio includes Lower.com Field in Columbus and, most notably, Allegiant Stadium in Las Vegas, was selected as the designer of the redevelopment concept.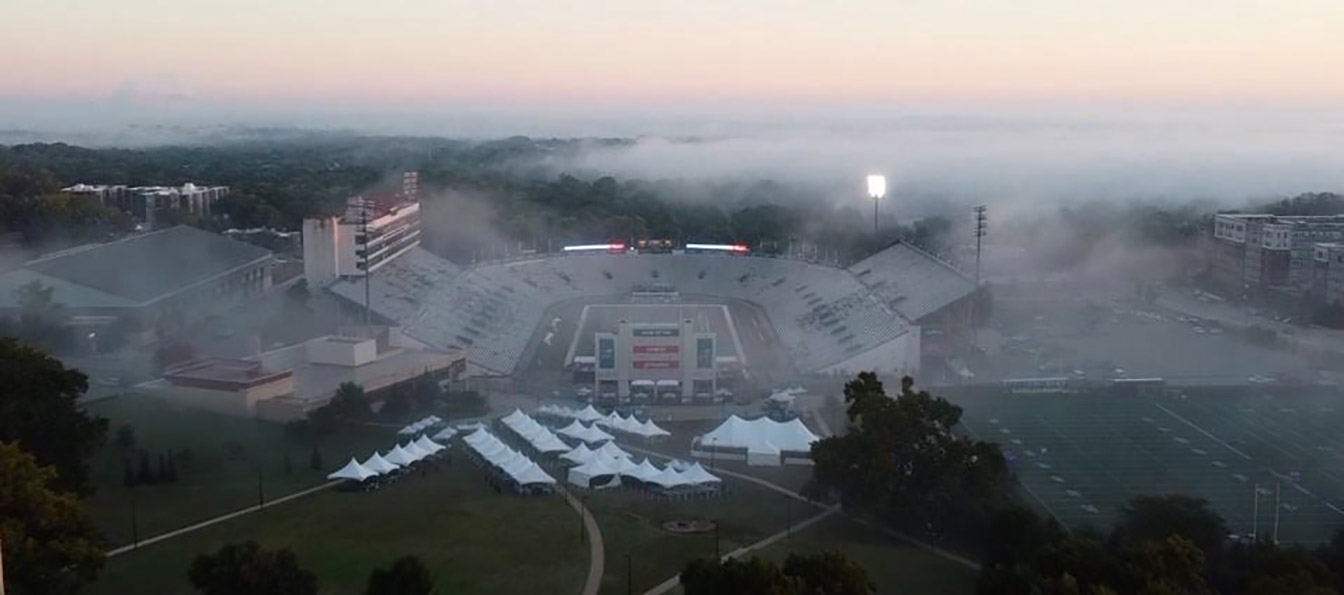 © University of Kansas