Scotland: Beachside stadium project full of benefits
source: StadiumDB.com; author: Kuba Kowalski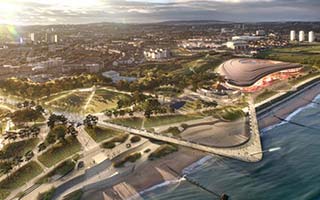 A rainy and cold Aberdeen doesn't encourage people to go to the water, but fans will certainly be eager to visit a new venue whipped by the sea breeze in the future. In an online poll, a remarkable 92% of fans liked the plan to build an arena and replace the current one.
Aberdeen FC opened its training centre in October 2019, with Sir Alex Ferguson himself present at the opening. Plans at the time also included building Kingsford Stadium around the complex, but the ambition was stopped by the pandemic. The city council then proposed a design for a new arena, which would have been built next to the Beach Ballroom, less than 1,000 metres from the current Pittodrie Stadium.
The facility has so far generated around 400,000 visits each year and, according to a report commissioned by Aberdeen FC, a more substantial and modern stadium would result in doubling the attendance of all events that take place at the arena. A boost to the financial life of the city is also predicted, as the local economy would gain £20 million a year. The club and local officials are hoping for far-reaching benefits, as they mention £1 billion in profits if the stadium continues to operate as planned for the next 50 years.
Ⓒ Aberdeen FC
The Dons want to leave their current home, but they have to wait at least five more years for the move. The earliest a new stadium can be provided for them is 2027. The facility is expected to be worth £80 million. As well as benefiting the football team, the city also expects to gain from undertaking the investment. Aberdeen Council itself has approached the club's governing body about building a stadium in the city. They believe this location will become a catalyst for the wider regeneration of the beach and its connection to the city centre.
There is also an interesting development in the plans. The project involves lining the roof of the complex with solar panels - potentially even powering nearby homes. In addition, the establishment of a modern arena and the rest of the associated infrastructure will bring 260 jobs to the area.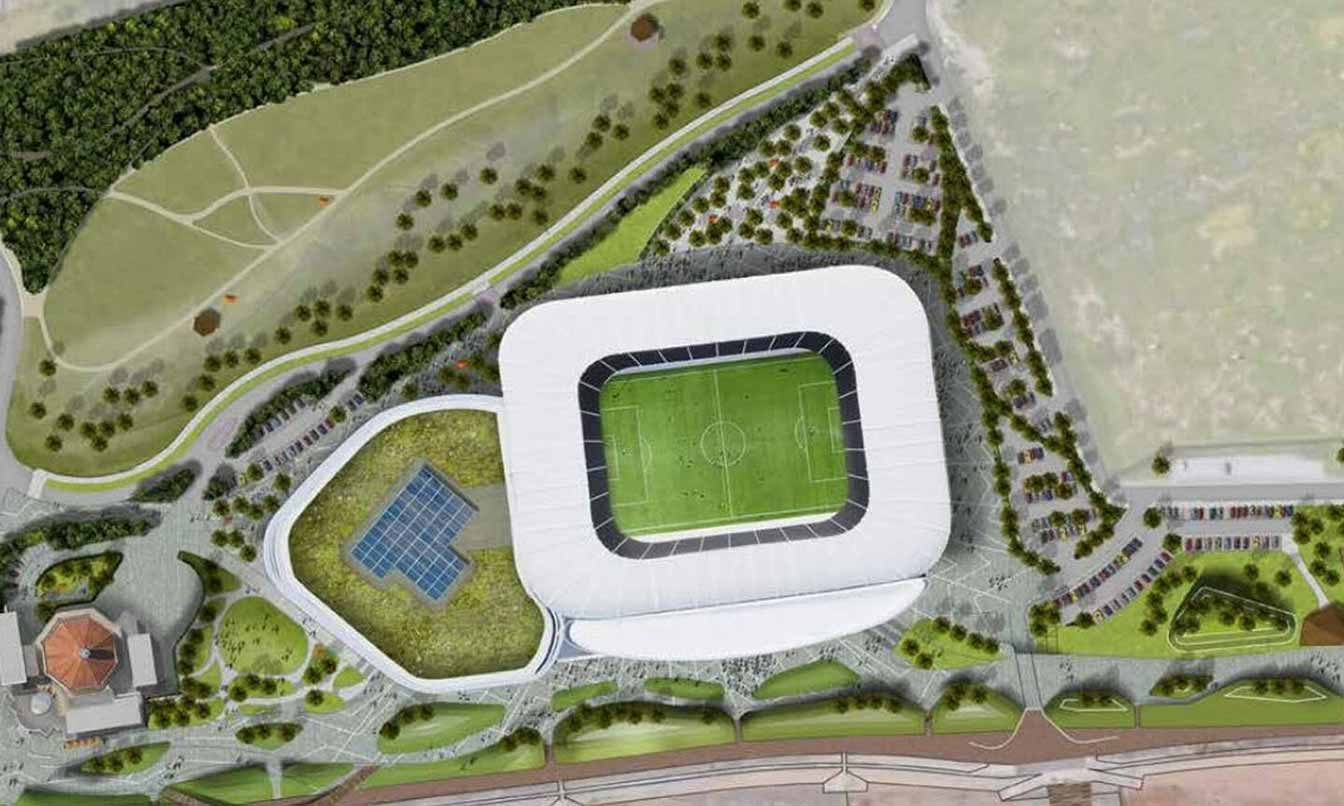 Ⓒ Aberdeen FC
Pittodrie, the current home of Aberdeen FC, has hosted ten international matches in over 50 years, with the most recent in 2017 when over 16,000 fans watched Scotland take on the Netherlands in a friendly. It is possible that the stadium to be built nearby could also serve a similar function. It will most likely have a capacity of 20,000 seats - so it could prove ideal as a host for matches of the women's national team, which has recently been growing in popularity.