World Cup 2030: Ukraine joins Spain and Portugal's bid
source: StadiumDB.com; author: Mateusz Osmola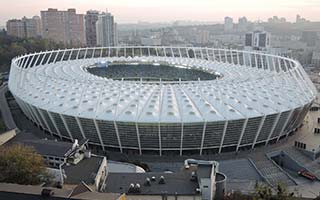 It is now official. Ukraine is to complete the Iberian countries' aspiration to host the 2030 FIFA World Cup. The heads of the three national federations made the announcement at a press conference at UEFA headquarters in Nyon. The selection of the 2030 World Cup host will take place at the 74th FIFA Congress in 2024.
The speculations that had been reported by the worldwide media for some time were confirmed. Ukraine will support the candidacy of Spain and Portugal to host the 2030 World Cup. The decision was announced by the heads of the Iberian federations in the presence of the president of the Ukrainian Football Association, Andriy Pavelka.
© ElektraUA.Livejournal.com
This candidacy strengthens ties with Europe by giving hope and providing tools for reconstruction to the Ukrainian people, who have expressed pride and gratitude for being part of this project - the Spanish Football Federation (RFEF) stated in a press release. The joint proposal has the unconditional support of UEFA.
Luis Rubiales, who heads the RFEF, and Fernando Gomes, president of the Portuguese Football Federation (FPF), are well aware that there is no better opportunity than the World Cup to carry a message that will serve as a source of inspiration for a better future - the statement continues.
The World Cup Coordination Commission, chaired by Antonio Laranjo, is already working with Ukraine and will soon be boosted by delegates from that country. It is not yet known to what extent Kiev will be involved in hosting the tournament, but it is thought that matches of one of the groups will be played in Ukraine.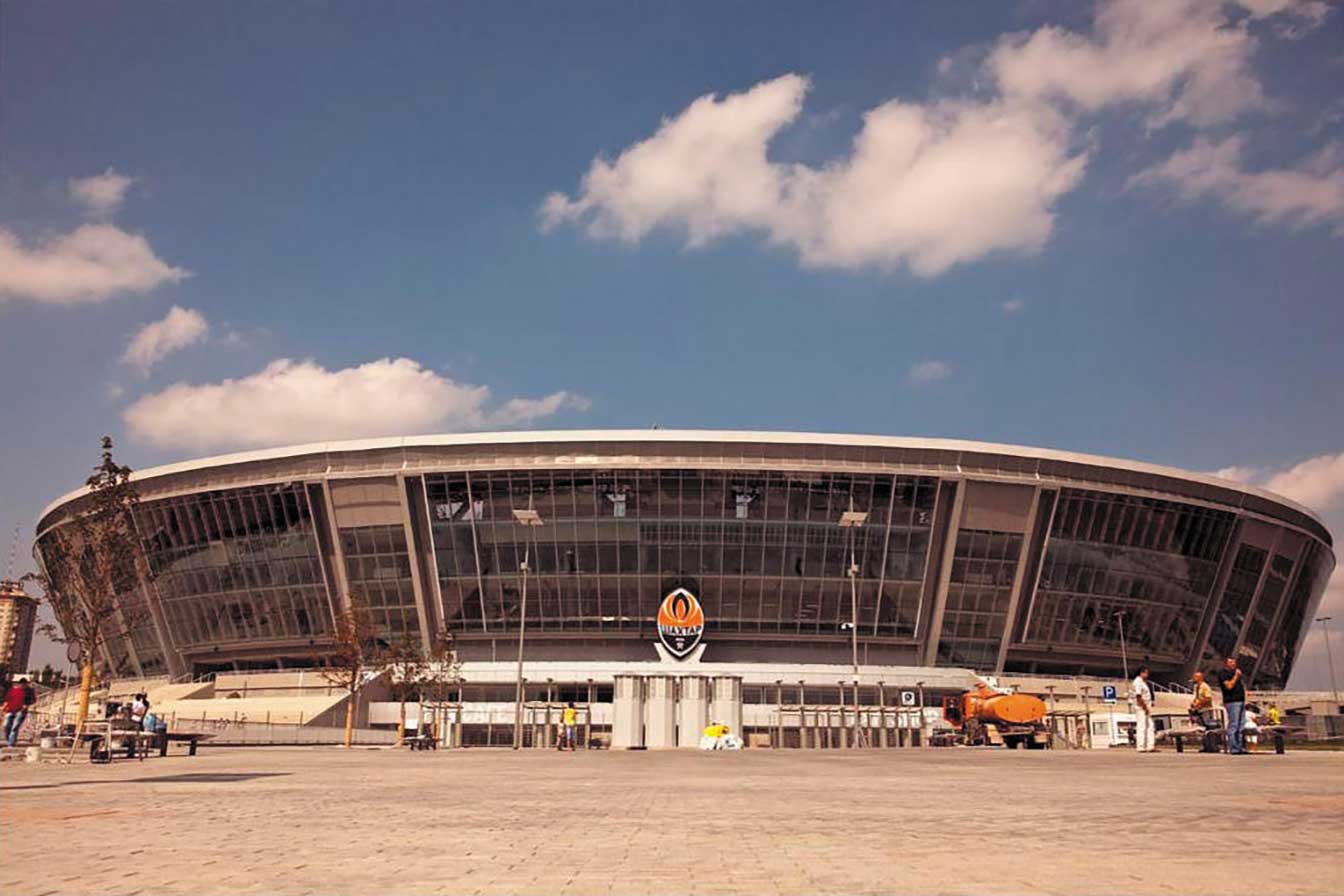 © Andrea Vestri
The addition of a third host will not affect the original plans for the number of arenas on the Iberian Peninsula. Spain will host matches at 11 stadiums and Portugal at three. On July 14, 2022, the former country announced a shortlist of 15 arenas, of which 4 will eventually be dropped.
Competing to host the tournament will be Madrid with Santiago Bernabéu and Cívitas Metropolitano, as well as Barcelona with Camp Nou and RCDE Stadium. Next up are Sevilla with Estadio de la Cartuja, Valencia with Nou Mestalla, Bilbao with San Mamés, San Sebastian with Estadio Anoeta, La Coruña with Abanca-Riazor, Murcia with Estadio Nueva Condomina, Málaga with Estadio la Rosaleda, Gijón with Estadio El Molinón, Vigo and Abanca Balaídos as well as Zaragoza with Estadio de La Romareda. Insular Las Palmas with Estadio de Gran Canaria completes the roster.
Portugal presented Estádio da Luz and Estádio Jose Alvalade XXI in Lisbon along with Estádio do Dragão in Porto. Also bidding jointly to host the 2030 World Cup are: Uruguay, Argentina, Paraguay and Chile, as well as collectively: Greece, Egypt and Saudi Arabia. Morocco, which does not rule out a joint bid with Algeria and Tunisia, is also expected to join this list. The hosts of the tournament will be announced in two years' time.