USA: TQL Stadium named Global "Best Venue" of 2022
source: StadiumDB.com; author: Robert Saganowski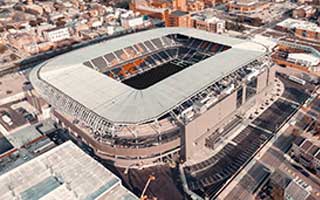 At the World Football Summit gala in Madrid, the award for Best Venue of 2022 was given to TQL Stadium in Cincinnati. The facility of the MLS-playing Cincinnati FC was also nominated in our 2021 Stadium of the Year competition among 22 other venues from around the world.
The construction of TQL Stadium began in late 2018 with the cornerstone laying ceremony. Pouring of the foundations started in July 2019, and in November of the same year, works related to erection of the steel structure began. Spring 2020 was the time of completion of the upper bowl, while the roof was ready in summer. In the autumn of 2020, the pitch was laid and scoreboards were installed. In winter, the assembly of seats began, including the orange silhouette of winged lion Gary, the club mascot (as selected by fans). Ultimately, the stadium was finished in the spring of 2021.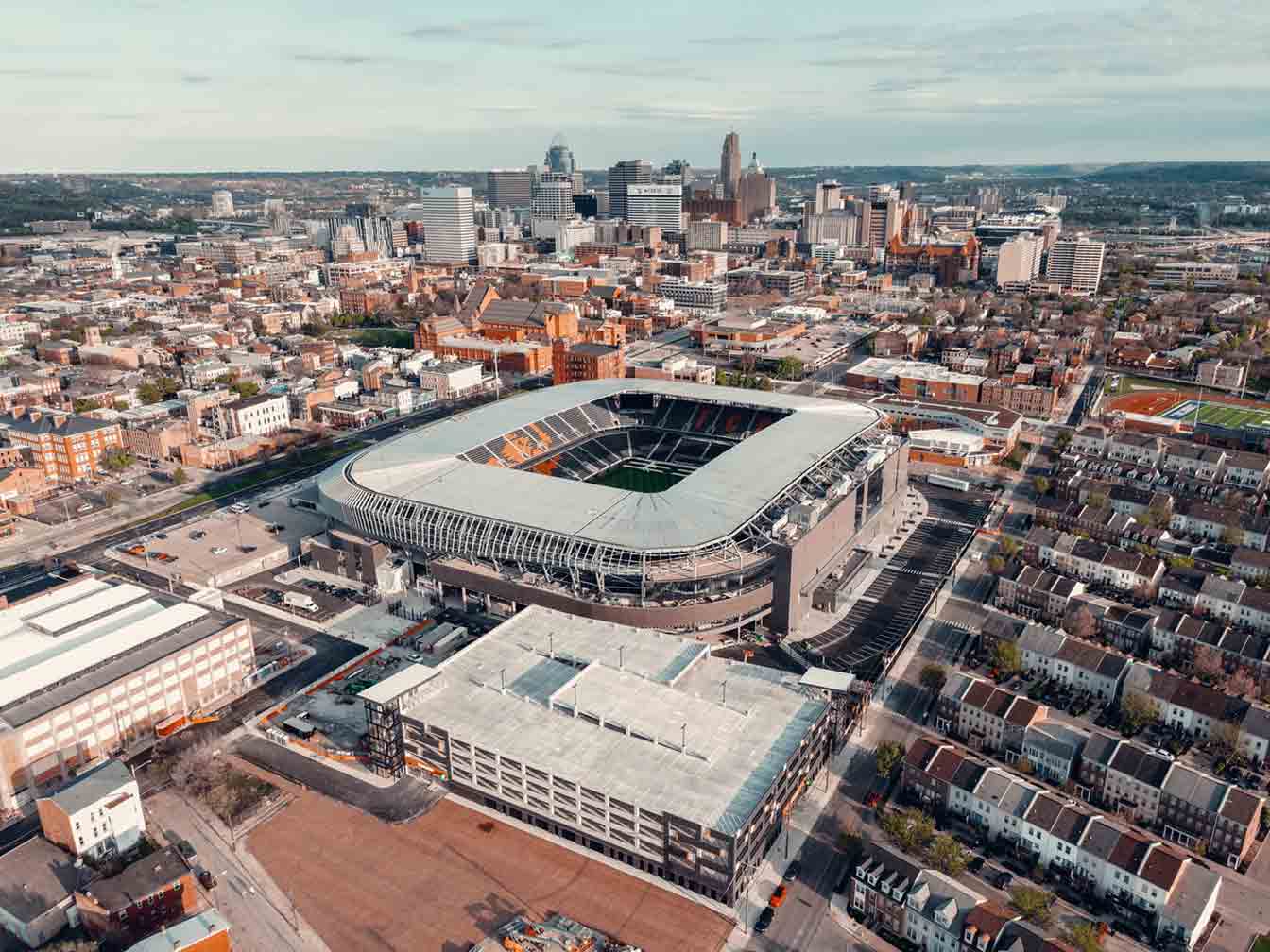 © www.jakeblucker.com, Instagram, Twitter
Facade is definitely the most characteristic part of the venue, also it's the first of its kind across all MLS stadiums. There are over 4 kilometers of LEDs at the disposal of the arena management, thanks to which graphics, logos and inscriptions can be displayed. Single-tier north stand, "The Bailey", is part of the arena for the club's most die-hard fans, where there are only safe standing places. This is also where the widest screen in MLS was arranged.
The 26,000-seat venue located in the south-west edge of the Ohio State was nominated in our annual Stadium of the Year competition and came 21st during the 2021 edition, but at the same time finished fourth among new arenas from the United States. Interestingly, as of January 1, 2023, sports betting sites will become legal within the state, so maybe it will be possible to place bets for the next edition of our competition. Who knows?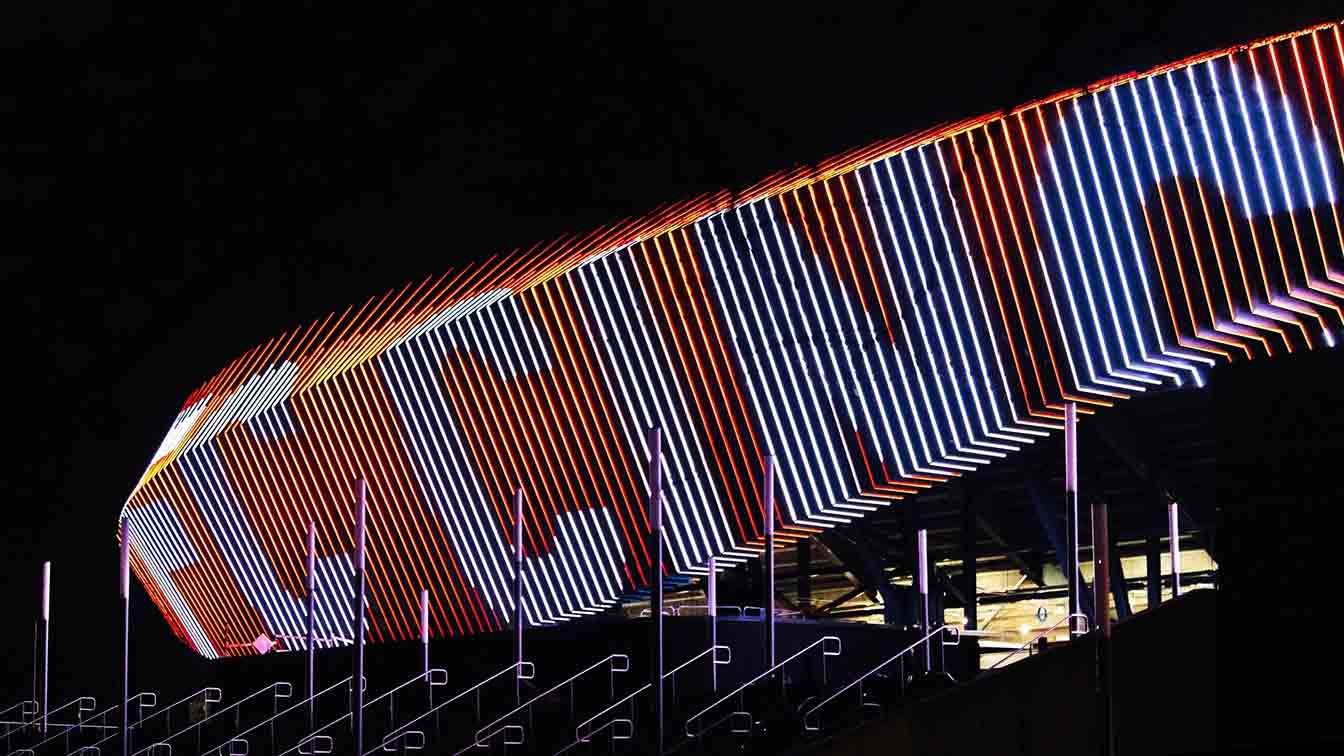 © Populous
During the World Football Summit poll, venues were evaluated on a number of areas, which included: fan experience, technological advances, matchday operations, catering and personalized attention. By receiving a positive rating on each of these aspects, TQL Stadium beat the competition and was able to claim victory. The result came as no surprise, as the well-known architectural firm, Populous, was responsible for the design of the facility in Ohio's largest metropolitan area.
We built TQL Stadium to be a world-class MLS stadium which would proudly represent Cincinnati across the nation and on the world-stage. (...) It is an honor to receive this prestigious global recognition. Cincinnati should be proud that TQL Stadium has been awarded Best Venue of 2022 at the World Football Summit. - said co-CEO of Cincinnati FC, Jeff Berding, in a press release.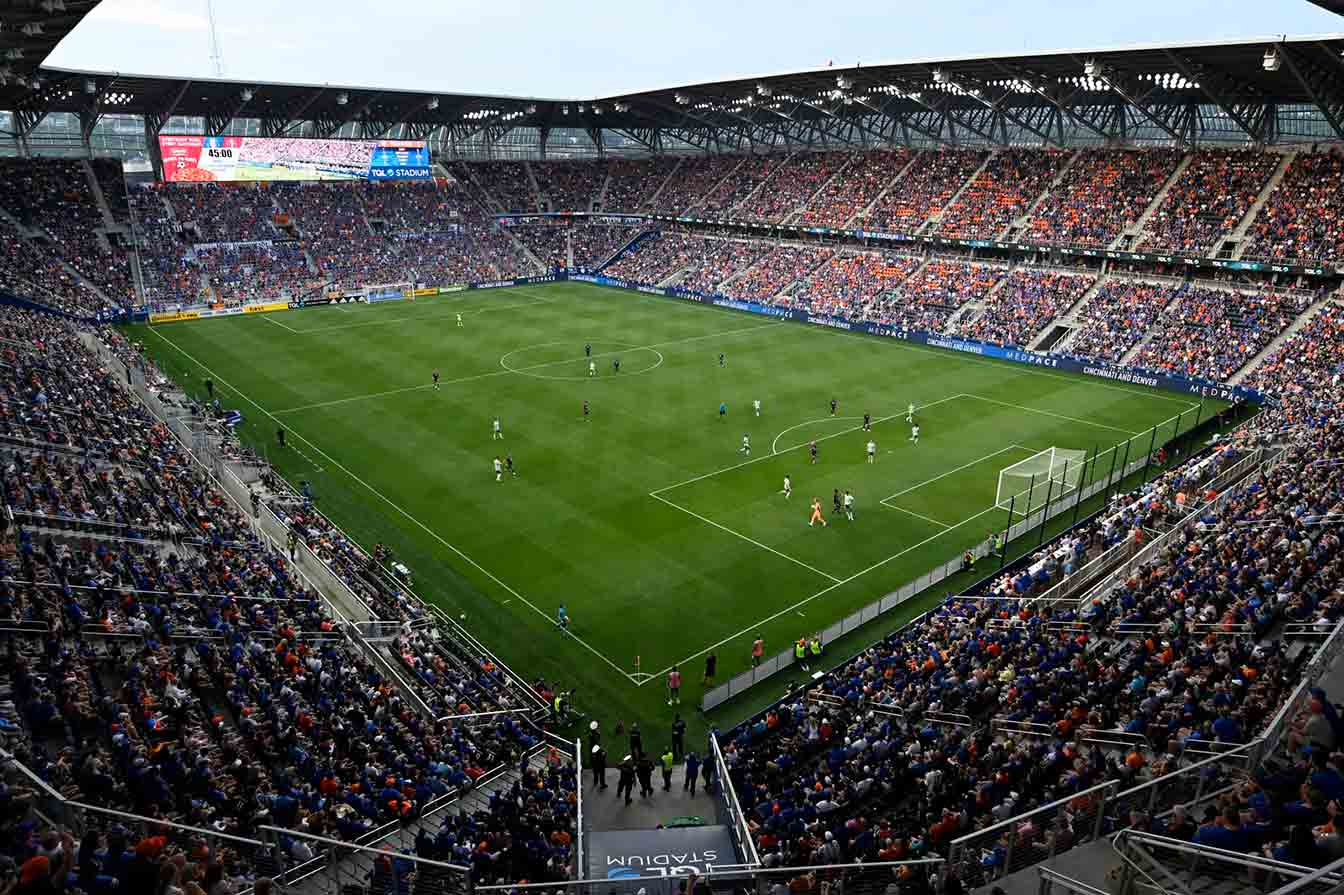 © FC Cincinnati