London: Selhurst Park renovation given the green light!
source: StadiumDB.com; author: Maciej Ściłba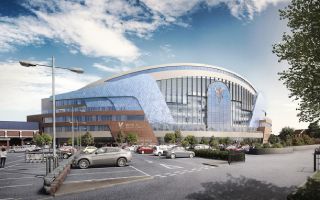 Another venue in the UK capital is about to join the ranks of the city's state-of-the-art stadiums. Croydon councillors have approved plans to rebuild the Main Stand at Selhurst Park and finally nothing blocks the way of the project.
There is probably no other city in the world that can be proud of such a huge number of modern football grounds. Another London venue, which we have known in its current appearance since the mid-1990s, will join soon. The stadium used by Crystal Palace underwent its last renovation in 2013. At the time, after the flooding of the Holmesdale Stand basement – which coincided with "The Eagles" promotion to the Premier League – it was decided to replace some of the seats, install a new LED screen and upgrade the business boxes, meeting rooms and facade of the venue. However, everyone knew that this was only an ad hoc operation and Selhurst Park needed to undergo a major redevelopment.
Plans published in 2017 called for the South London arena to gain a completely new main stand. This would have increased the stadium's capacity from just over 25,000 to 34,000 seats. Croydon Borough Council gave the green light just a year later and Crystal Palace hoped work would start soon. A series of unfortunate events related to land ownership, financial constraints, the outbreak of the COVID-19 pandemic and high inflation have made it more likely than ever that the project will not begin until late 2022.

© Crystal Palace FC / KSS Design Group
Councillors approved the club's amendments. These included, in particular, the proposals made by the fire engineer, who had doubts about the escape routes. As a result, the stairs, lifts and partitions separating the lobbies were slightly redesigned. The location of some of the external doors was also changed to discharge the crowds more efficiently. In addition, it had to be taken into account that after almost five years, more modern drainage systems had been introduced and their installation was also included in the revised plans.
Crystal Palace chairman Steve Parish thanked Croydon councillors for their agile action and quick approval of the changes to the venue's refurbishment concept. He also expressed his hope that the redeveloped Selhurst Park will become a 21st century clubhouse that fans can speak of with great pride. The modernisation of the main stand is expected to cost more than £100 million. Estimates suggest that "The Eagles" will see an additional income of around £15 million a year thanks to the arena redevelopment. This means that if everything goes according to plan and Crystal Palace continues to consolidate its position in the Premier League – as it has done for the past 10 seasons – then the investment will pay for itself within 5 to 7 years.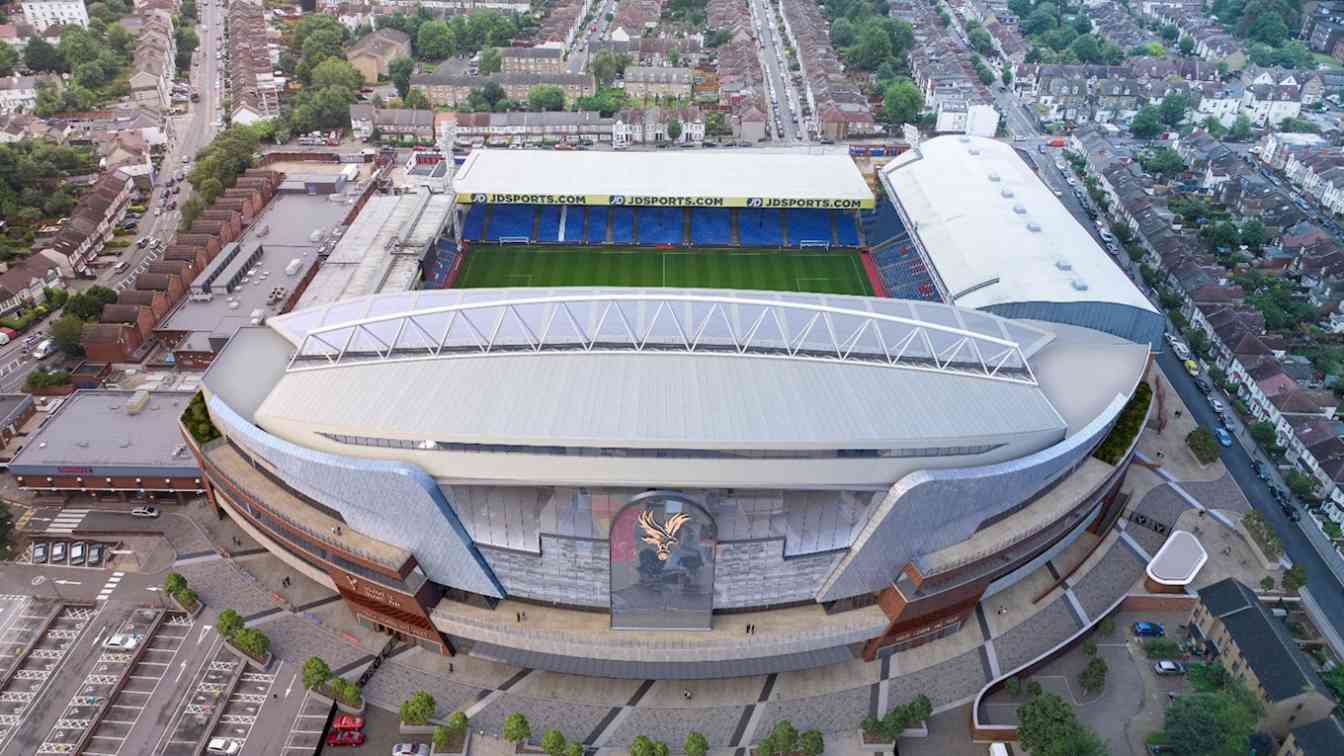 © Crystal Palace FC / KSS Design Group