USA: Memorial Stadium to undergo renovations for its centenary
source: StadiumDB.com; author: Robert Saganowski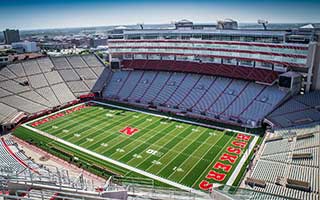 The 100th anniversary of the inauguration of Memorial Stadium in Lincoln, Nebraska falls in October 2023, in just 12 months' time. The Nebraska athletic department is currently preparing modernization plans for the 85,000-seat venue. What do we know about the project itself at this point?
The opening of the monumental Memorial Stadium in Nebraska's state capital, Lincoln, took place on October 20, 1923. Back then, the facility had two grandstands on the west and east sides (current lower tiers of the stadium) and it could hold up to 31,000 fans. Since the very beginning, the local university football team, the Nebraska Cornhuskers, who have won 5 NCAA championship titles in their history, have played their games there. However, despite its advanced age, the stadium has been renovated on numerous occasions - as many as 7 times in total.
© Bradley Gross
Its capacity has also changed over the years, rising to 65,000 thanks to three upgrades carried out between 1964 and 1966, before establishing its regular capacity at 85,000 seats as a result of the most recent expansion in 2013. Record attendances were way higher than the nominal size, though. Since 2013, top games have been watched by 91,000+ fans and the stadium boasts the NCAA's record for over 340 sellouts in a row!
At a meeting of The University of Nebraska Board of Regents, attendees will discuss not only the potential renovation of Memorial Stadium, but also the topic of allowing alcohol sales at basketball games in Nebraska as well as the approval of a new $300 million multimedia rights agreement. Who knows, perhaps the latter will include a deal with a casino that accepts interac. For now, the 15-year contract with Playfly Sports Properties is expected to begin on October 1 and run through 2038.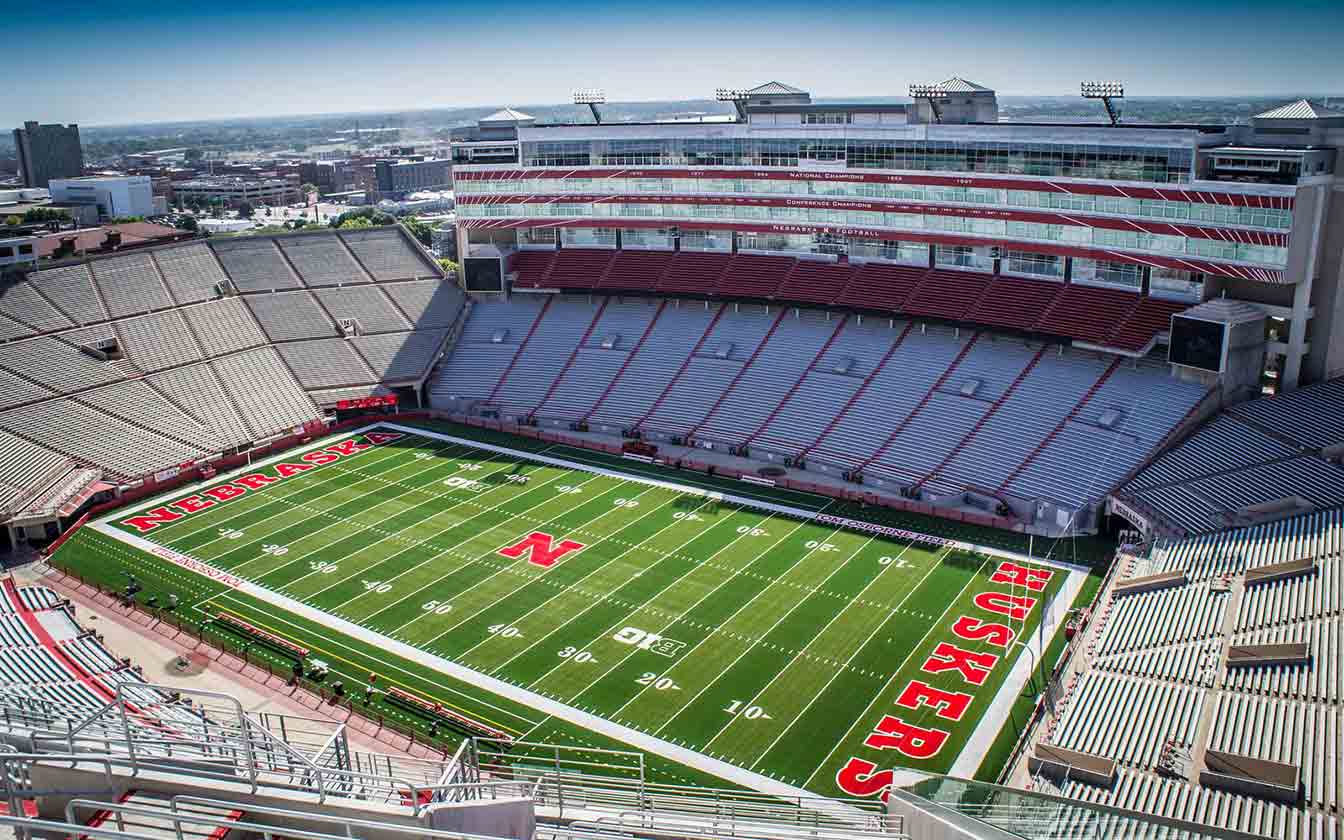 © Dostoevsky06
Cornhuskers fans, however, are most interested in the topic of renovating the nearly 100-year-old facility. The council will vote to begin the planning process on September 30. As part of the poll, a manager, design team and construction company are to be selected. The director of athletics at University of Nebraska-Lincoln, Trev Alberts, would like to deal with a team of experts from the very beginning of the project.
It seems that the capacity of the facility will not be particularly affected by the renovation, while their configuration may be changed. The number of seats is expected to decrease by about 600 for the time being, but future upgrades are expected to remove more of them. Other planned changes include accessibility changes. I do know that we are going to have to make the stadium relevant for our fans for the next 50 to 100 years - said University of Nebraska President, Ted Carter. On the other hand, Memorial Stadium modernization is not the only stadium development project in Nebraska. A $160 million football facility is scheduled to open in the state next year.