USA: Check out visuals of Tropical Park Stadium in Miami!
source: StadiumDB.com; author: Robert Saganowski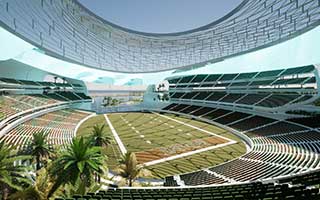 Another 65,000-seat facility to be built in Florida? Yes, it could happen! Although the project of a stadium for the University of Miami football team is only in its early stages, it seems that the Hurricanes' move out of Hard Rock Stadium will become a reality sooner or later anyway.
The Miami Hurricanes football team in 2008 moved out of Orange Bowl, which had been in use for decades, and relocated to Hard Rock Stadium. The venue, at comparable capacity, is much more modern and offers better facilities for the Hurricanes than the old one, and since 2016 has additionally been equipped with a huge roof.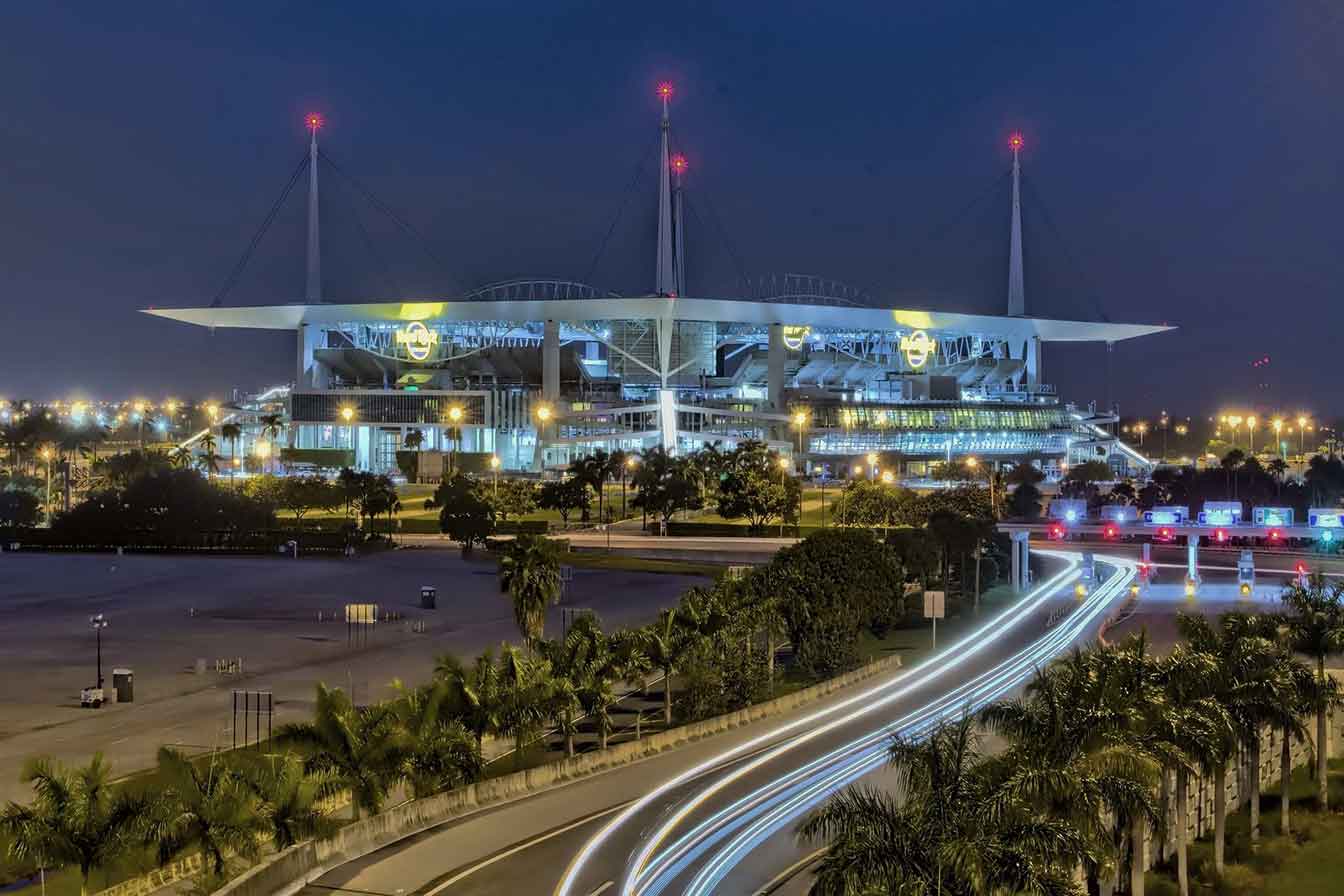 © Jorge Molina
Its drawback, however, is its considerable distance from the University of Miami's main campus, located in Coral Gables (approx. 21 mi / 34 km), as well as the need to share it with the NFL team, the Miami Dolphins. In December 2021, billionaire John Ruiz, a financial contributor to University of Miami athletes, announced the formation of an initiative to build a new stadium for the Hurricanes. Now, just eight months later, the first visualisations of Tropical Park Stadium have been unveiled.
The new stadium would be oval in shape, and would feature an open space behind one end of the pitch, on the south-east side, where it would be adjacent to the lake. On the other sides, the pitch would be surrounded by multi-tier stands with a capacity of 65,000 spectators. It is said that the facility would be fitted with a retractable roof, allowing it to be fully enclosed. The stadium would be air-conditioned and there are to be VIP boxes in the stands.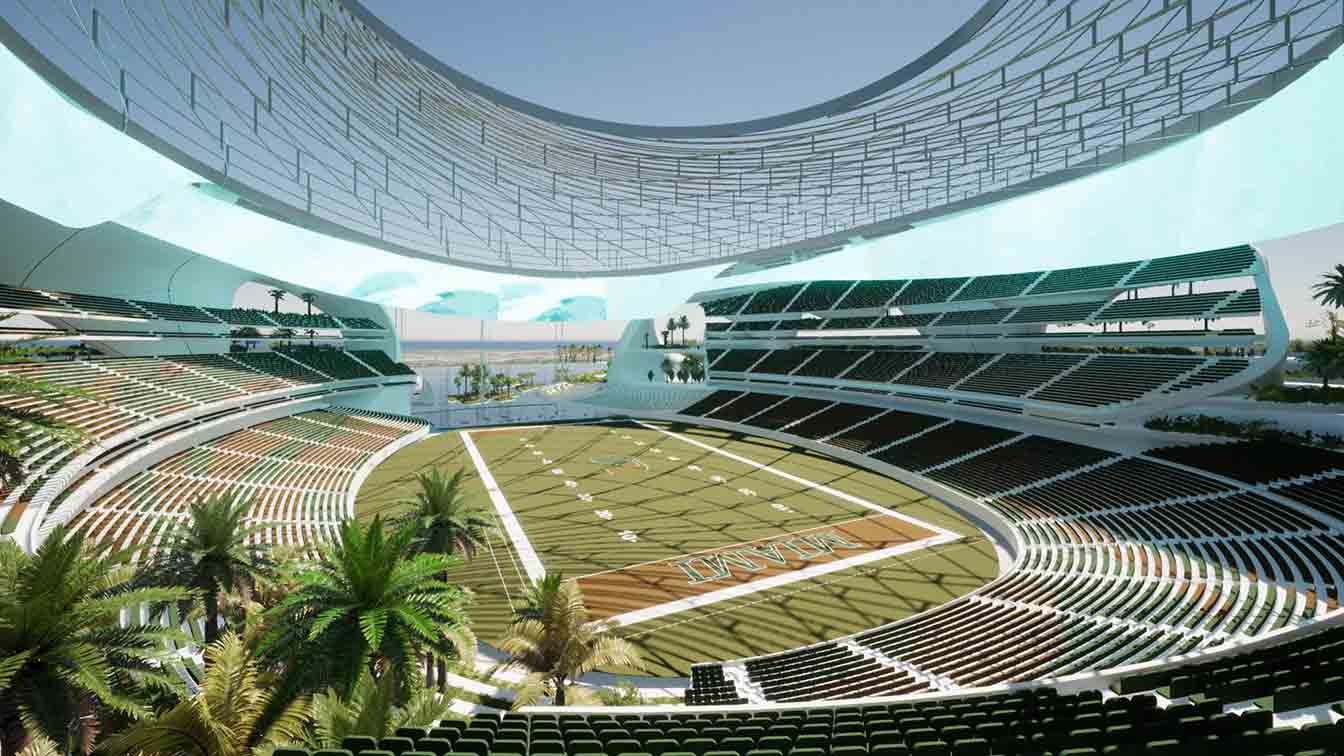 © HKS Architects
Ruiz has teamed up with top design studio HKS Architects, whose portfolio includes some of the most modern venues in the US, SoFi Stadium and AT&T Stadium. More details of the project are expected to be revealed in the near future and new visuals are set to be released.
According to assurances from the Ruiz family, the facility would be privately funded, although the exact financing model is not yet known. Certainly, part of the cost would be taken on by John Ruiz himself. Recently, there have even been reports that the facility could be named LifeWallet Stadium, thus promoting one of Ruiz's business ventures.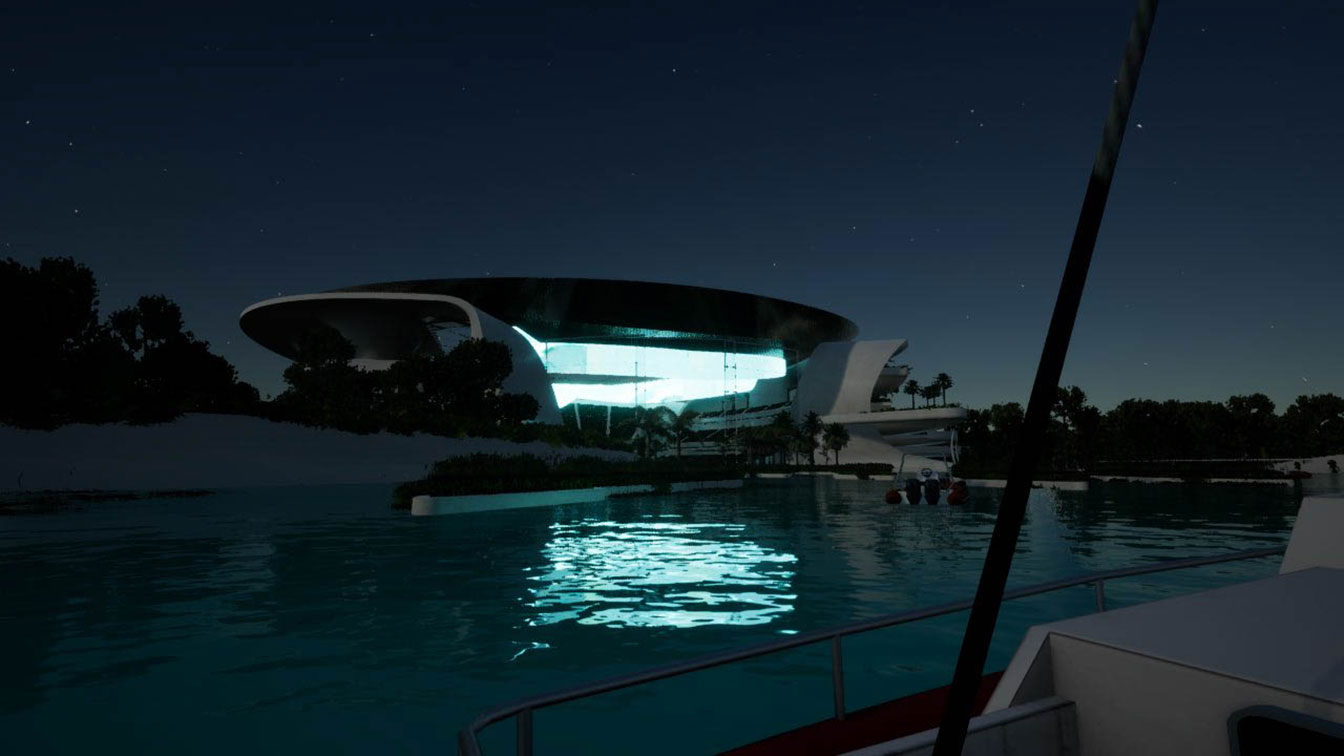 © HKS Architects
The preliminary stated opening date for the new stadium is 2025, although this is only a loose estimate at this stage. Should the project come to fruition, the new facility would become the most modern stadium in the country dedicated to a college football team. Thus, setting new infrastructure standards in the already highly developed and popular amongst fans college football in the United States.