Netherlands: Feyenoord abandons plans to build new stadium
source: StadiumDB.com; author: Mateusz Osmola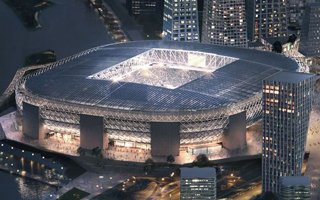 The Rotterdam-based team unveiled plans for a new arena in 2017, and construction work, after numerous funding problems and changes to the project itself, was due to start this spring. Feyenoord authorities have just announced that they are backing away from those plans.
Feyenoord City scrapped
The new Feyenoord stadium was to be part of a larger project to revitalise an entire city district on the banks of the River Nieuwe Maas. In addition to the arena itself, there were to be, among other things, shops and flats. The construction costs of the arena alone were initially estimated at €441 million. This figure seems unrealistic from today's perspective and it is said that the investment would cost more than €500 million.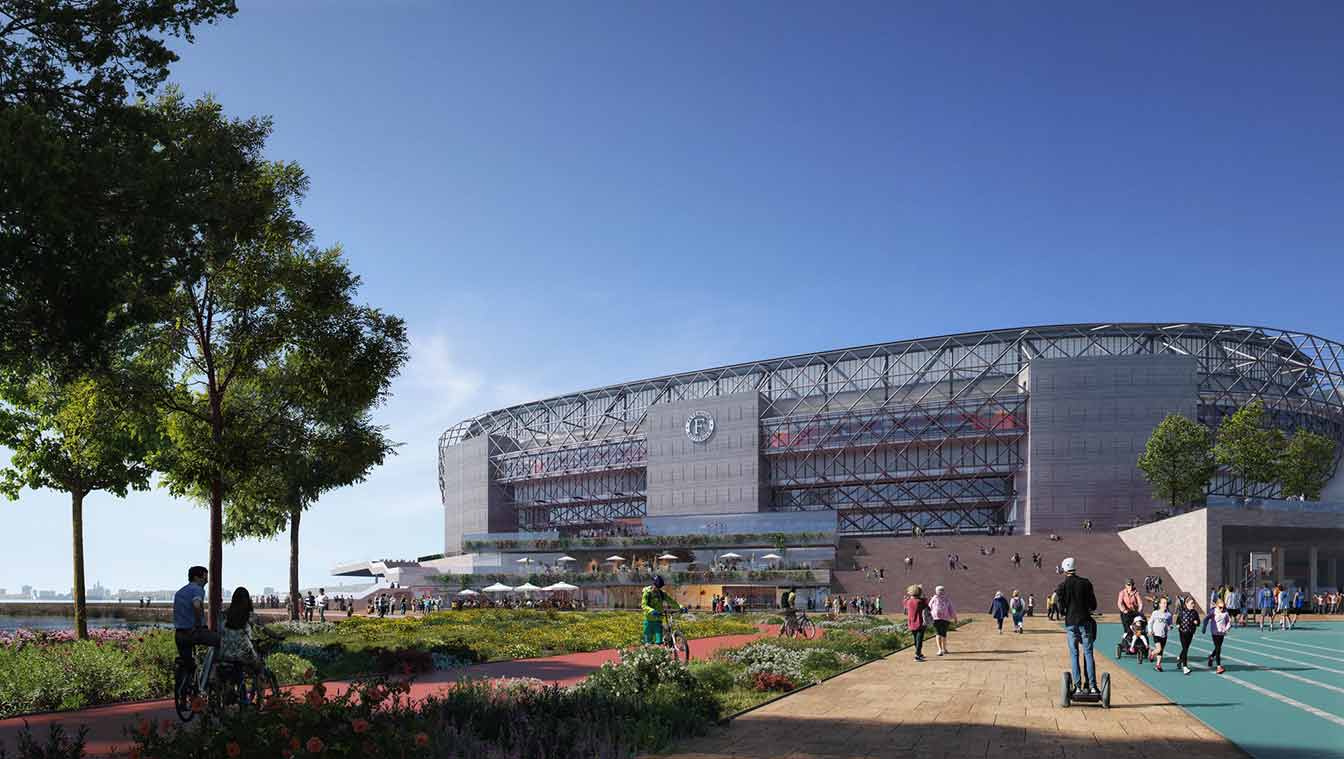 © OMA
The whole complex was named Feyenoord City, and the new stadium at its centre was to be the most modern in the whole of the Netherlands. The venue, with a capacity of around 63,000 spectators, would be located partly on water. Faced with the potentially huge costs of implementing these plans, the club issued a statement officially withdrawing from the project.
Feyenoord considers it irresponsible to proceed with the construction of a new stadium on the Maas. There will also be no major renovation of the current Feyenoord Stadium. All plans in this regard are unfeasible in the current era, with enormous uncertainties in the financial and commodity markets, among other things - inform club officials.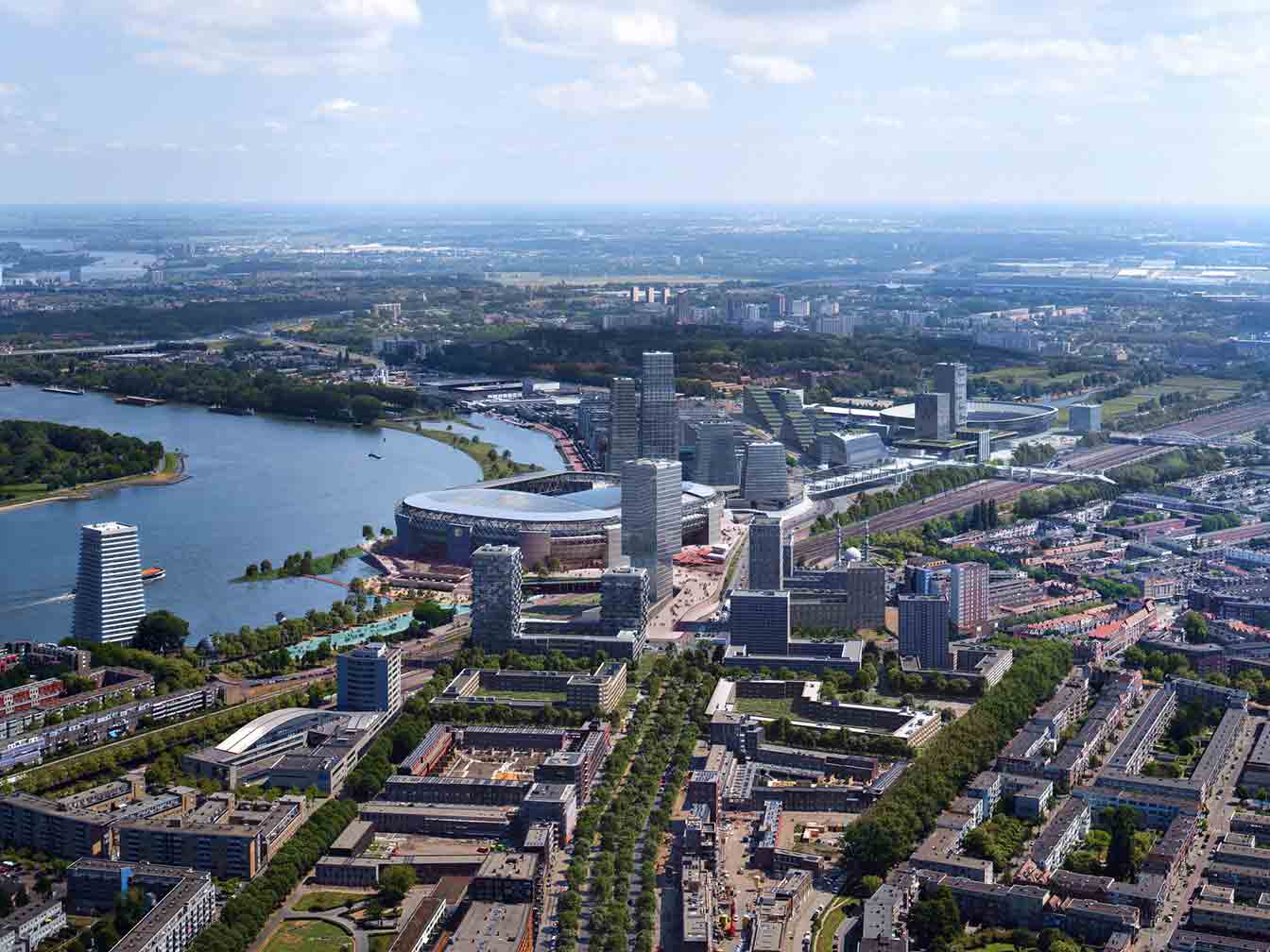 © OMA
De Kuip position (for the time being) not threatened
Feyenoord have declared that they will remain at their current venue "for quite some time". Simultaneously, the club does not plan any major renovation of Stadion Feijenoord and considers its redevelopment unfeasible. It is difficult to predict what the future will bring, but the declarations of the authorities in this matter are clear - in the next few years there will be no attempts to build a new stadium or renovate the old one.
The news will certainly please the Rotterdam club's die-hard fans, who were opposed to the move from the start. Supporters claimed that it would be difficult to recreate the unique atmosphere in the new stadium, fearing meticulous pre-match inspections and higher ticket prices.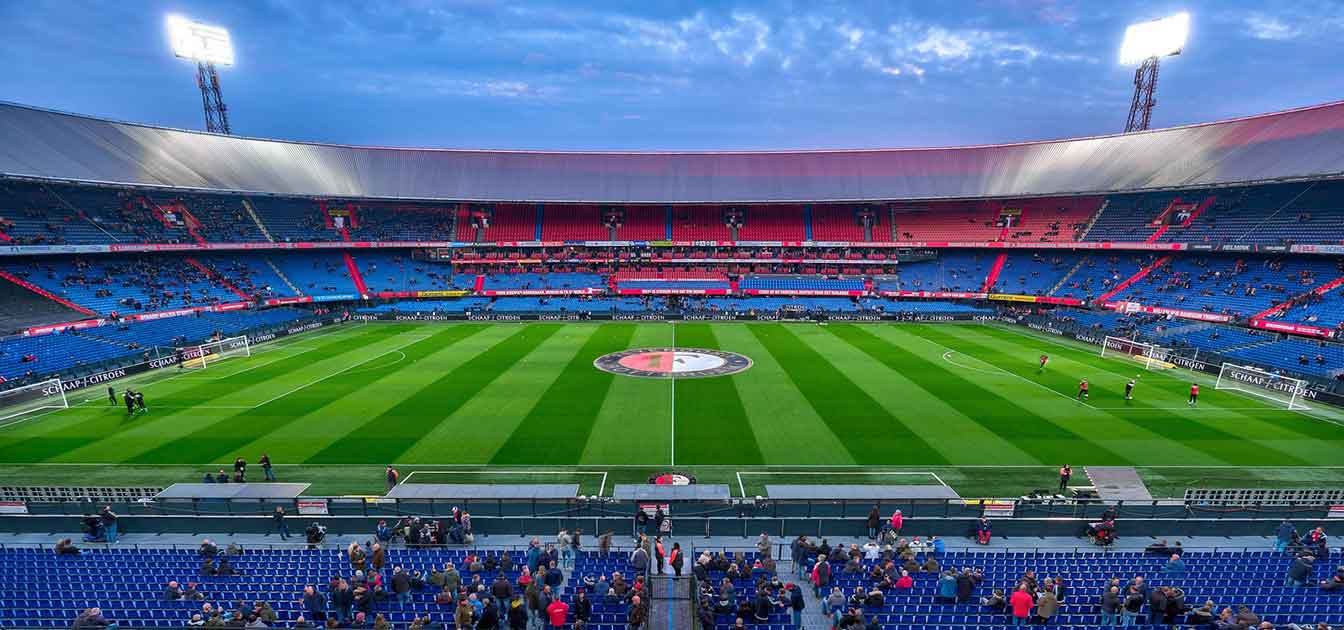 © Gilbert Sopakuwa (cc: by-nc-nd)
Stadion Feijenoord is an iconic arena for every football fan in the Netherlands, which has retained its historic, modernist character despite numerous renovations. "The Tub" has even been listed in the register of monuments. The stadium has hosted the Dutch national team 150 times, the final match of Euro 2000 and a record number of 10 European club competition cup finals.
The Rotterdam players are doing very well in the current season. In the league they are in 3rd place, behind only Ajax Amsterdam and PSV Eindhoven. On May 25 they will play at Air Albania Stadium in Tirana against AS Roma in the UEFA Europa Conference League final.