Barcelona: Blaugrana to leave Camp Nou for a year
source: StadiumDB.com; author: Rafał Zagrobelny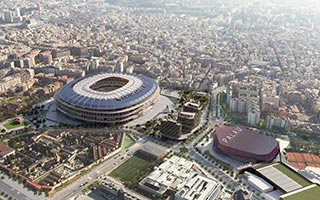 It is now certain - the renovation of Europe's biggest football venue will start in June this year. What's more, for the entire 2023/24 season, Barça players and fans will have to settle for the Olympic Stadium in Barcelona.
The information was officially released to the media and fans by FC Barcelona president, Joan Laporta. The first works are planned to start at the turn of spring and summer this year. Over the next several months the modernisation will only slightly reduce the number of seats at Camp Nou.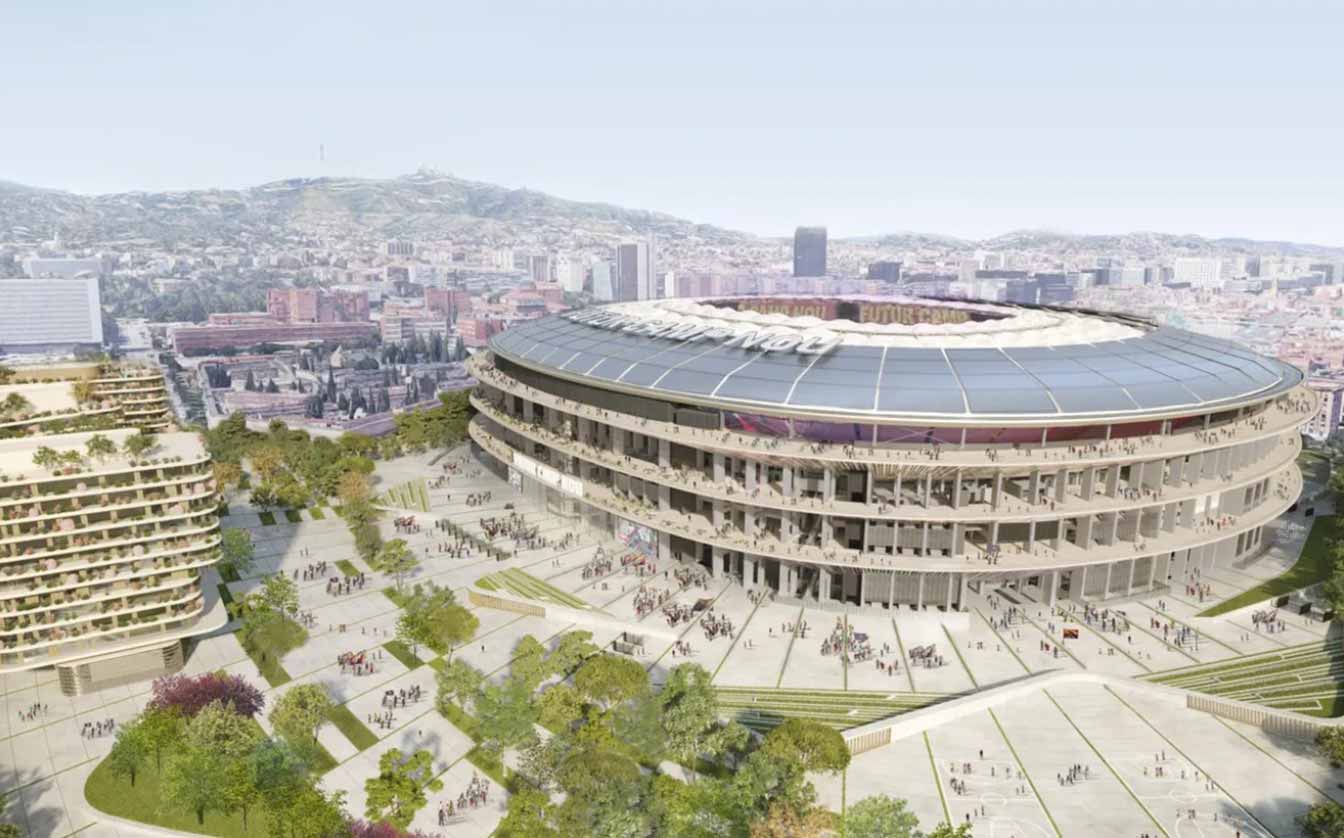 © FC Barcelona
An ecological and modern stadium
The revolution will begin at the start of the following season. Barcelona will move out of its facility in 2023 and will not return there until the next year. Around 50% of the seats should then be available and the finished stadium, built according to the approved design, will probably be commissioned during the 2025/26 season.
The long-postponed redevelopment of Camp Nou will increase the capacity of the arena to around 105,000 seats. A total of €1.5 billion will be spent on, among other things, a ring around the stadium with VIP areas between the second and third stand. The stadium will be fully covered with a roof and a 360-degree screen will be installed under the canopy. There will be a new museum and club shops. The space around the venue will also change as part of the investment.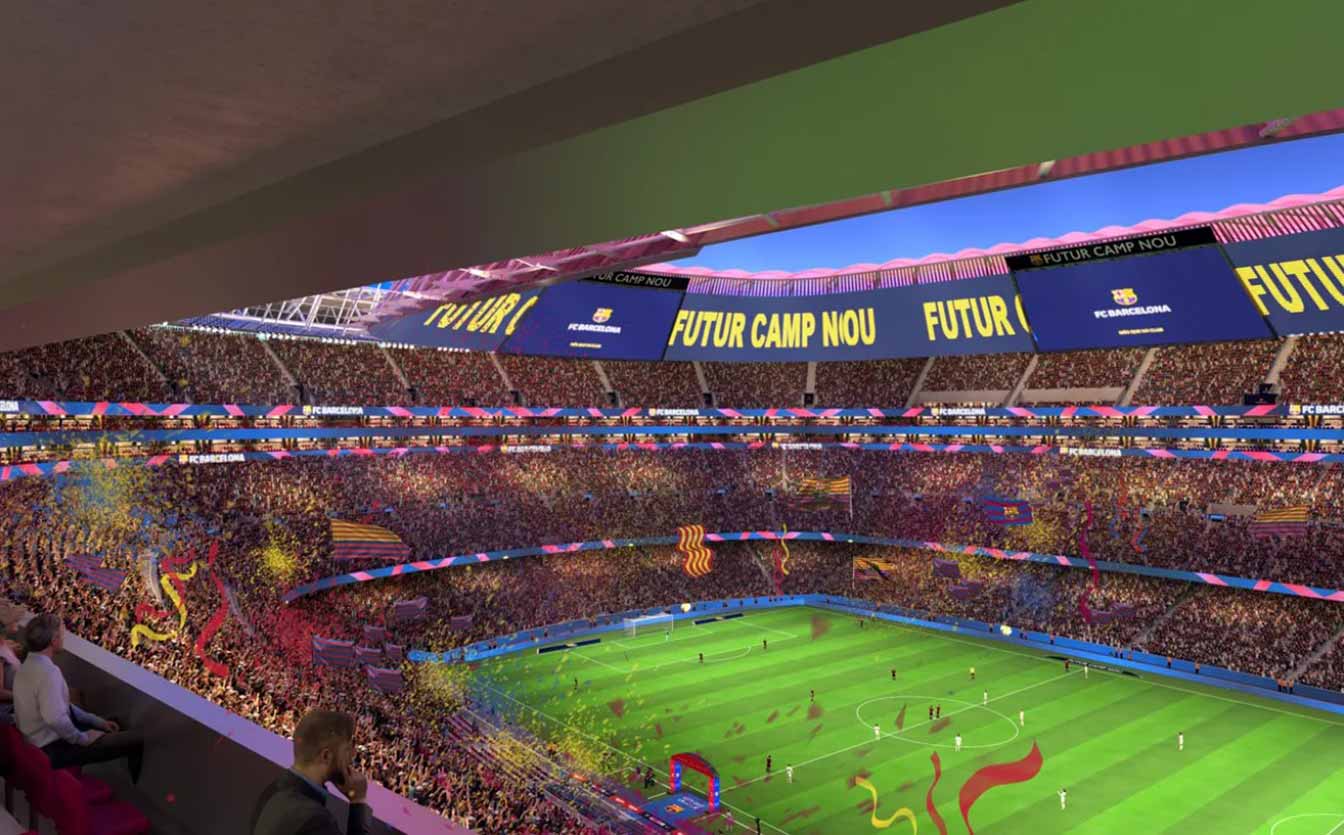 © FC Barcelona
The project, for which Nikken Sekkei, Joan Pascual and Ramon Ausió Arquitectes were responsible, integrates numerous ecological solutions. These include photovoltaic panels covering 30,000 m2 on the roof, a geothermal system, an energy-efficient way of distributing heating and cooling, and a large bicycle parking instead of expanding the number of parking spots for cars.
While the Catalan club has been in bad financial condition for a long time, the stadium investment is expected to bring financial benefits. The annual revenue from the venue is expected to be as high as €200 million, which would allow the entire investment to be paid off after 35 years.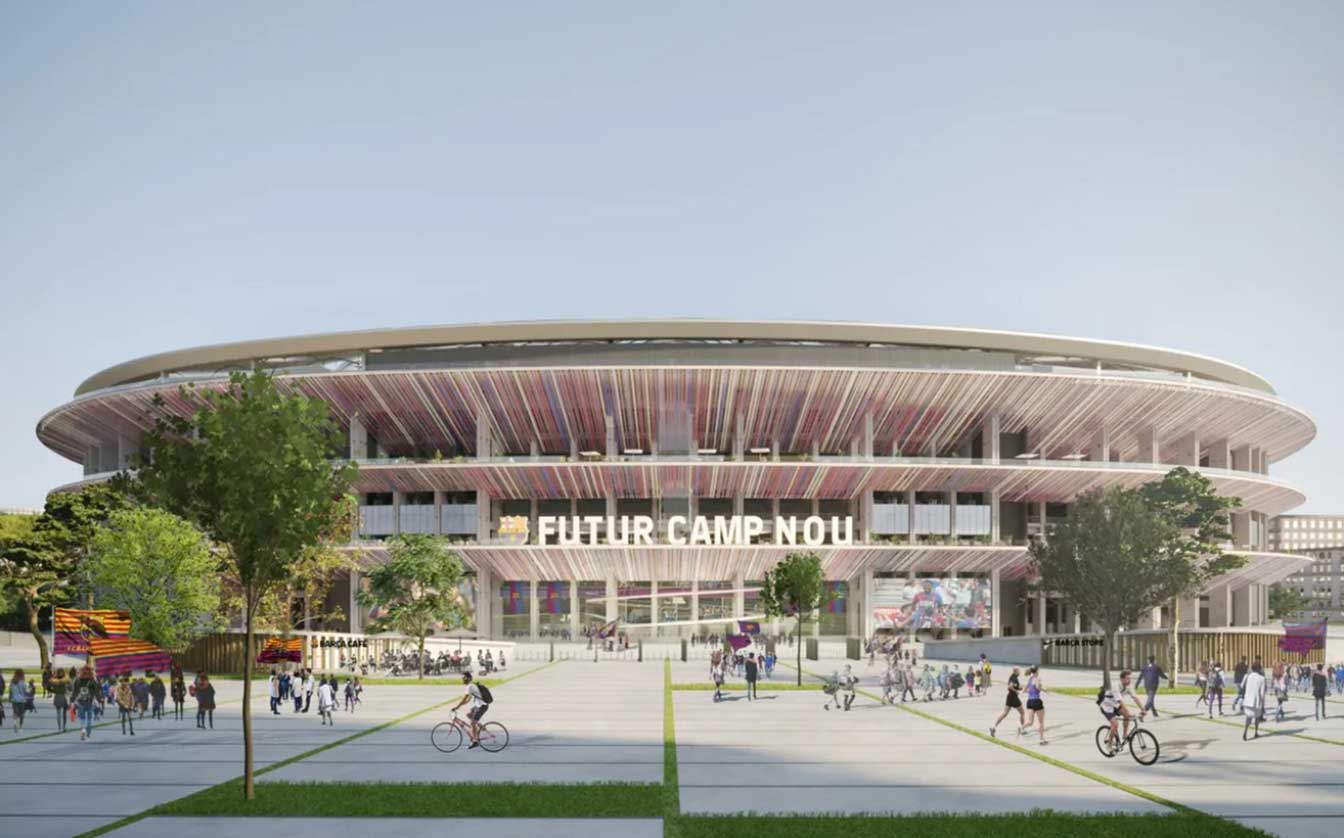 © FC Barcelona
Once Espanyol, now Barcelona
Barcelona's temporary home for the refurbishment in the 2023/24 season will become Estadi Olímpic Lluís Companys. The arena was built in 1927 as part of the city's preparations to host Expo 1928. In 1992 it was the venue for both the opening and closing ceremonies of the Olympic Games. Many athletics events and concerts have been held here over the years.
For some FC Barcelona fans, the fact that RCD Espanyol played their home games here between 1997 and 2009 will be a bitter pill to swallow. The stadium is distinguished by its monumental, eclectic facade. From the outside, the arena looks more like a castle than a sports facility. Almost 56,000 spectators can sit in the stands, which makes the stadium one of the largest in Spain.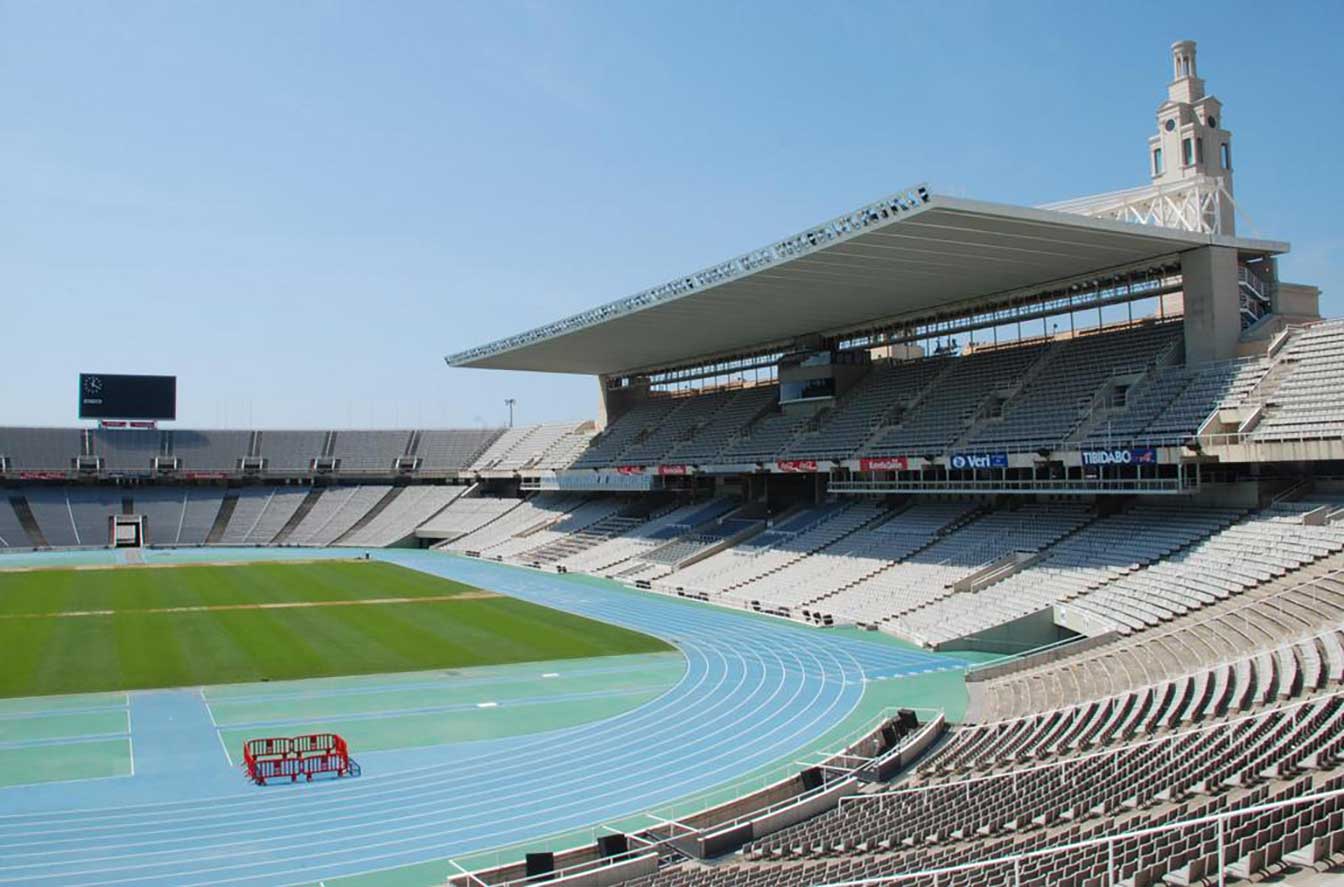 © Volkanikz