Spain: Camp Nou with another attendance record
source: StadiumDB.com; author: Robert Saganowski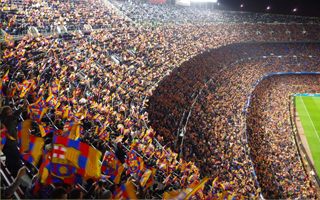 They did it again! The UEFA Champions League semi-final match between FC Barcelona and VfL Wolfsburg was watched from the stands by 91,648 spectators. It is an attendance record in the history of women's football, the hosts of Camp Nou announced on April 22.
Shock, disbelief? Nothing of the kind. Another attendance record in the history of women's football had been in the making for several weeks. The previous one had lasted... just over 3 weeks!
On March 30, 2022, 91,533 fans watched the women's El Clasico between FC Barcelona and Real Madrid in the quarter-finals of the same competition. Now that 'Blaugrana' had advanced to the semi-finals it was clear that even more 'culers' would fill the stands of Camp Nou.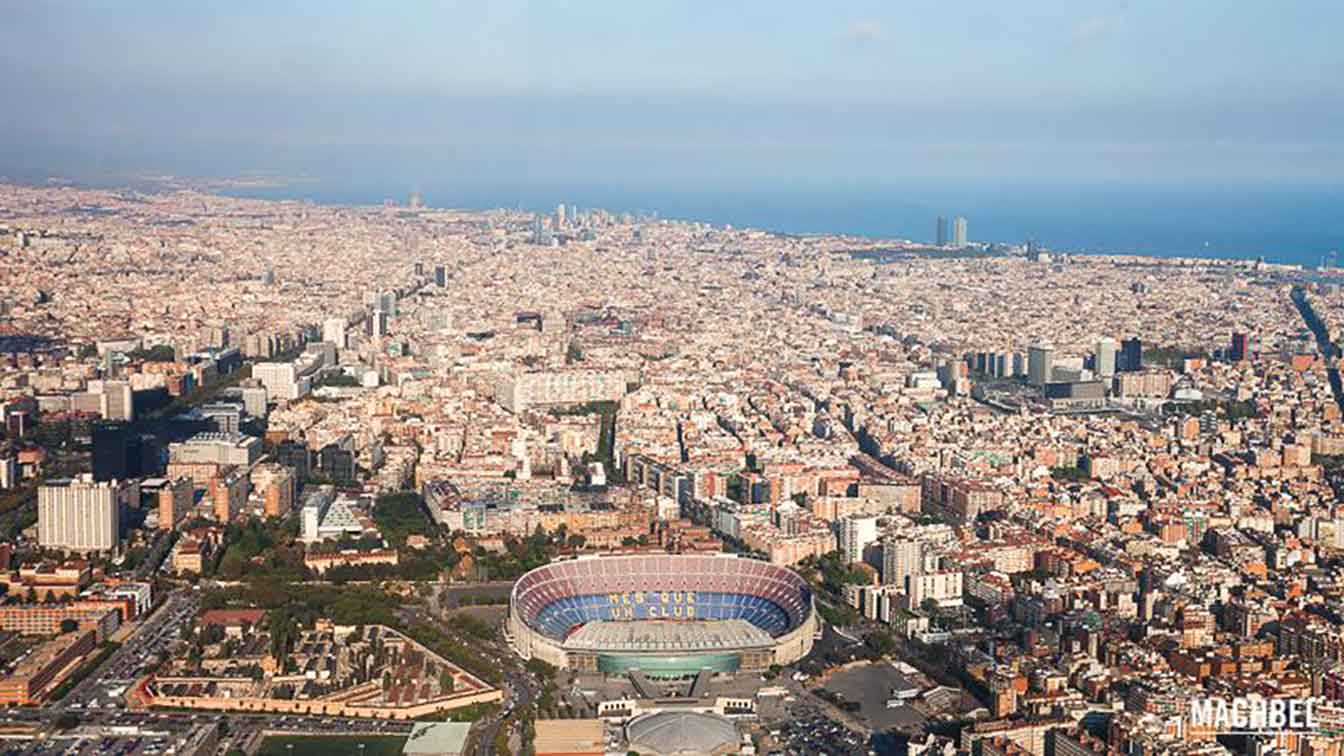 © Victor Gómez (cc: by-nc-nd)
FC Barcelona's players won 5:1 in the first leg, with two goals scored by Golden Ball winner Alexia Putellas. The return fixture will be played on April 30 in Wolfsburg. The other semi-final pairing features two French teams - Olympique Lyon and Paris Saint-Germain. There is no doubt that, with the current form of FC Barcelona's men's team, betting on football makes more sense in the case of unstoppable 'Blaugranes'.
Camp Nou, despite being a legendary stadium in the opinion of the vast majority of fans worldwide, has generated bittersweet moments in recent weeks. Two weeks ago, 30,000 Eintracht Frankfurt fans took over the Catalan capital and the FC Barcelona venue itself, with the icing on the cake being the German team's promotion to the Europa League semi-finals.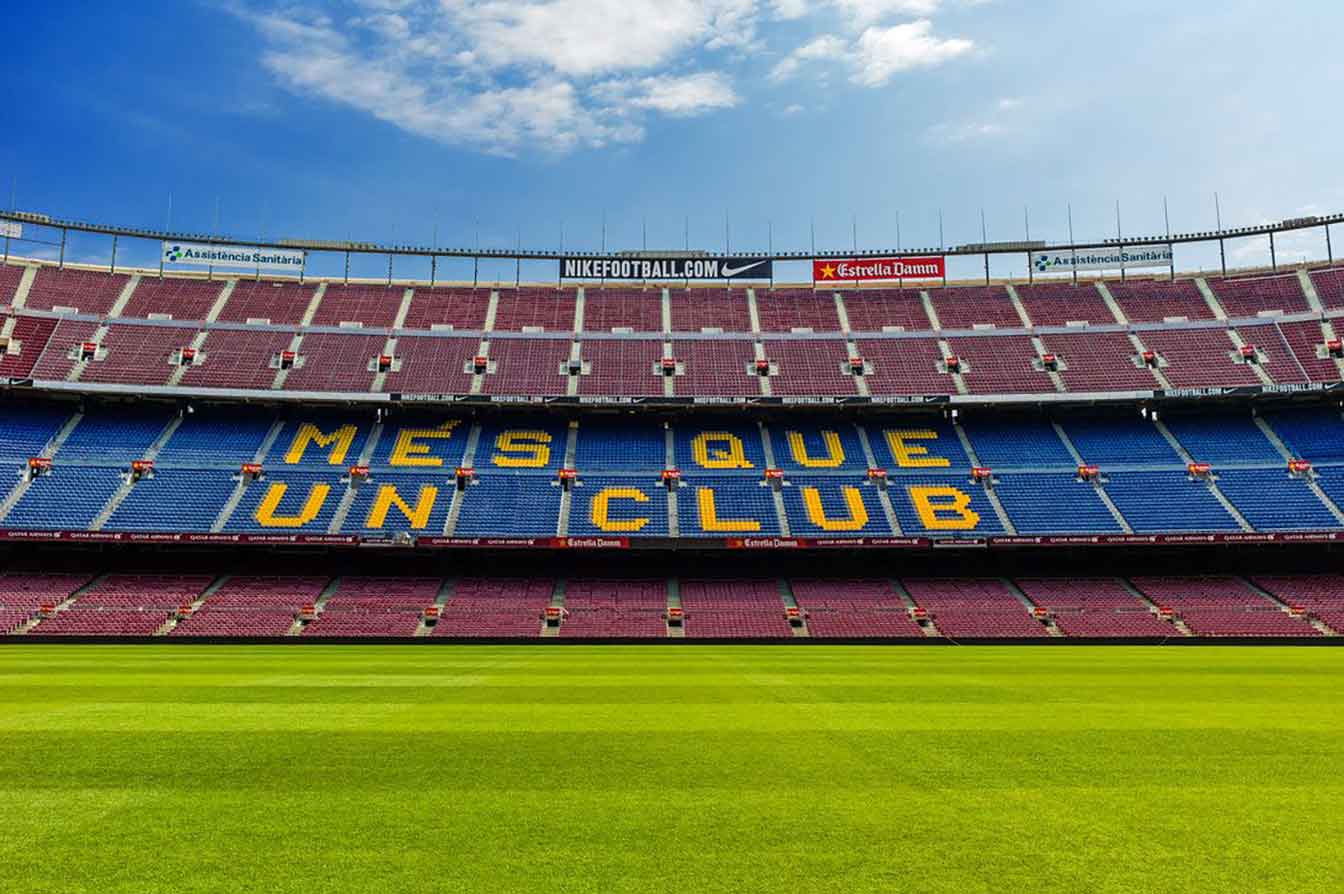 © Alessandro Grussu (cc: by-nd-nc)
It was only the second time the women's team had played in front of an audience at Camp Nou. They usually play their matches in the 6,000-seat Estadi Johan Cruyff. Before 'Blaugranes' played in Spain's largest stadium for the first time, the largest crowd in women's football history had previously been gathered for the 1999 World Cup final between the USA and China. At that time, 90,185 people were seated in the stands of Rose Bowl in Pasadena.
Over 91,000 fans in the stands is an enviable result, but still 8,000 short of the stadium's maximum capacity. On November 17, 1982, Pope John Paul II said mass for 120,000 people at the venue. The mass lasted about two hours and the whole FC Barcelona's team was present. The same number of fans appeared in the stands in the quarter-final match of the European Cup in 1986 between the hosts from Catalonia and Juventus.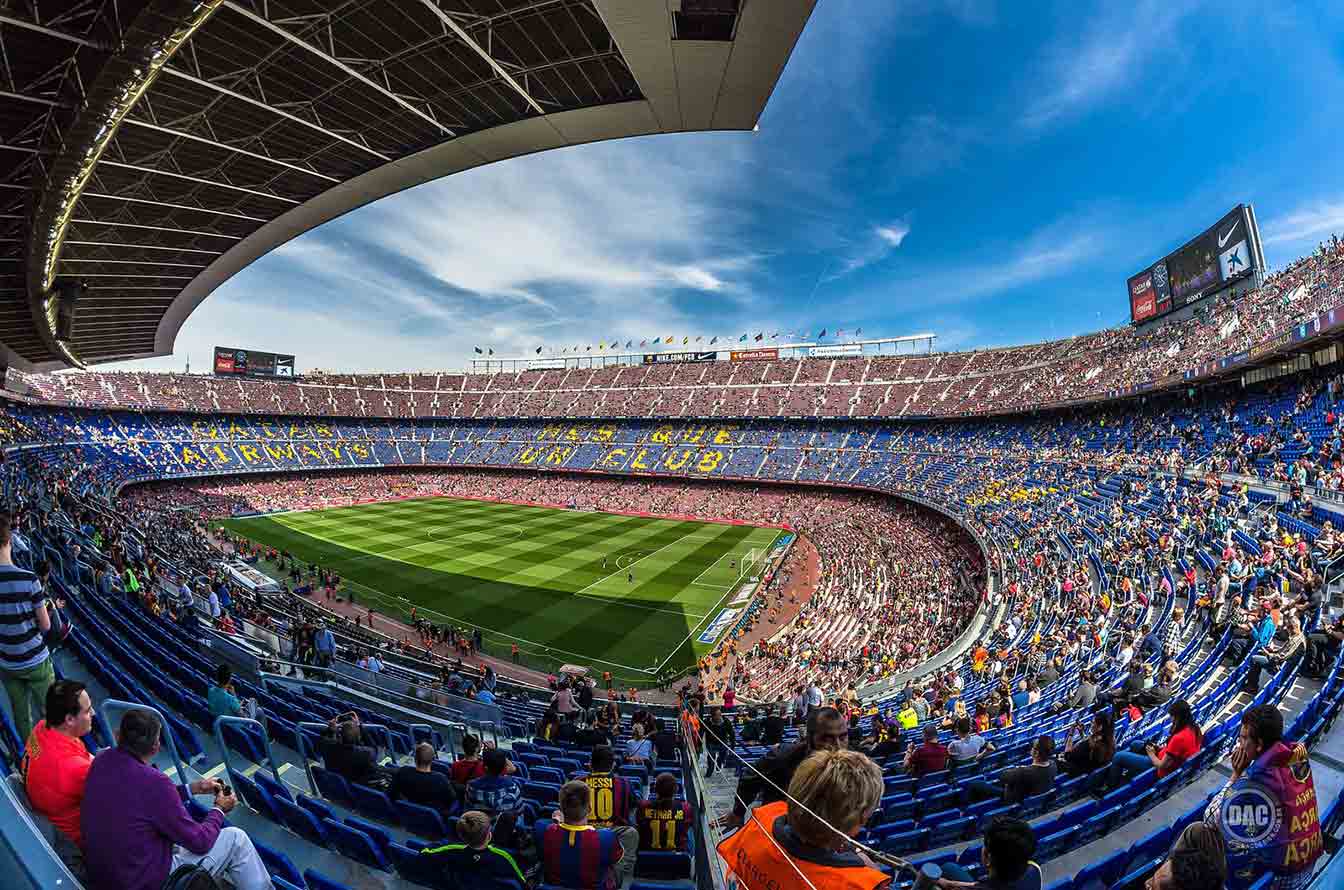 © Daniel Alves Carreira
Camp Nou was also the venue for football matches during the 1992 Olympic Games, as well as several other events such as the 1964 European Championship and the 1982 World Cup. During the latter event its maximum capacity was reported as 97 679 seats.