USA: Say "aloha" to the new stadium in Honolulu
source: StadiumDB.com; author: Rafał Zagrobelny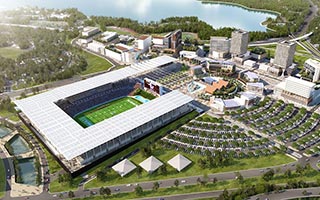 Although the first shovel will go into the ground no sooner than 2023, preparations for the new Aloha Stadium are in full swing. Hawaii state authorities are currently awaiting bids from three companies interested in a contract to build the 35,000-seat facility.
The state intends to build the arena under a public-private partnership formula. An official request for proposals has been sent to three companies that are potentially able and willing to take on the task. The contractor will be selected next autumn.
When it comes to visuals, we still have to use old renders from 2017. The final design will probably be slightly different, but we can be sure about a few things. First: the stands will be located almost entirely under the roof. Second: the stands will accommodate at least 35,000 spectators. Third: it involves not only the stadium itself, but also the creation of the entire district.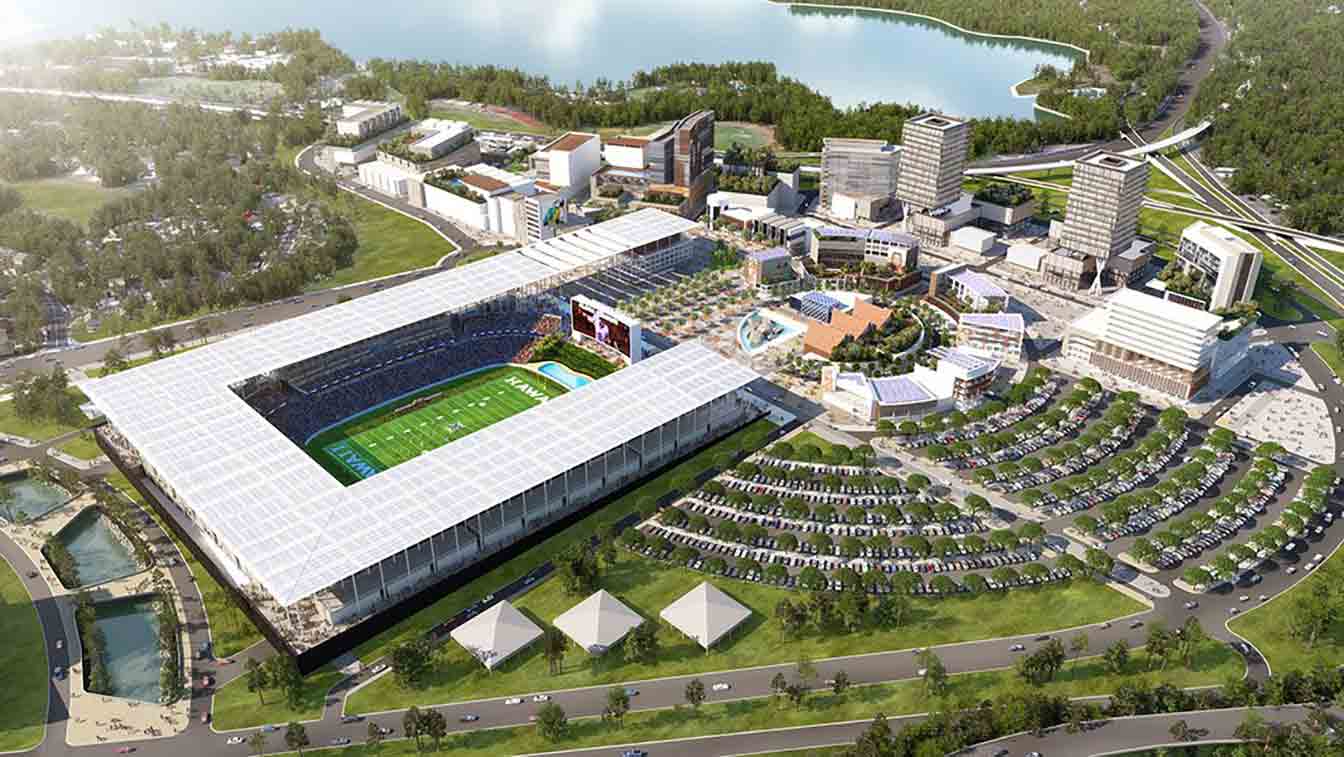 © Populous.com
The state government wants to implement a huge development project called 'New Aloha Stadium Entertainment District'. The planned infrastructure includes a hotel, commercial and retail spaces, a railway station, a promenade, an entertainment district, car parks and residential buildings.
For the construction of the entire infrastructure around the stadium, the state launched a separate tender procedure, also under the public-private partnership formula. Two development partnerships were shortlisted in its final round.
Construction of the stadium itself should begin in 2023, will cost around $350 million and will take a maximum of three years. The whole complex, on the other hand, will be built in stages, perhaps even until 2040, as it will be a great challenge to construct a sewage system for all the planned buildings.
© Populous.com
Construction of this new facility in Honolulu is generating considerable controversy among local politicians and the Hawaiian community. These discussions are so intense that it was recently decided to conduct a poll. The result of the survey has calmed down the state authorities, as the voters were in majority in support of realising the investment according to the original guidelines and in the indicated place.
The new facility will replace the old Aloha Stadium. Built in the 1970s, the venue was closed due to progressive signs of ageing, mainly rust eating the steel construction. Upgrading the arena would require a huge amount of money, which is estimated to be more than the cost of building a new stadium.
The existing facility, which will be demolished this year, could accommodate 50,000 spectators in the past. While the planned arena will be much smaller, perhaps even 15,000 seats smaller, this capacity is perfectly adequate according to local authorities.
© pinguskahn
Eventually, the stadium will be used by the Hawaii Rainbow Warriors university football team. But other sports leagues - including the United Soccer League and Major League Rugby - are already interested in the facility. The arena will not just serve athletes, however. As with the previous Aloha Stadium, it will host concerts, culture and entertainment events.