Ukraine: Two stadiums under fire in Chernihiv
source: StadiumDB.com; author: Robert Saganowski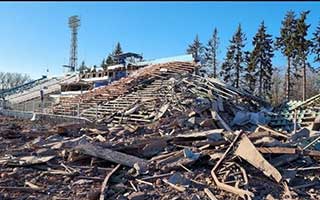 As a result of the Russian invasion of Ukraine, more and more people are dying every day while many buildings are already unusable. Football stadiums are also being shelled in the course of the war, and two of them have suffered bombing in Chernihiv.
Last week we reported that in Zaporizhzhya, Meralurh fans repelled an aerial attack by an aggressor on their own venue. This time, during the hostilities, a serious damage was made to the stadiums of two Chernihiv teams - the premier league Desna and the third league FK Chernihiv.
Chernihiv is a city of almost 300,000 people, near the border with Belarus, north of Kiev. Desna, named after the nearby river, were placed in a good seventh place in the Ukrainian Premier League at the time of the break. Last season they finished sixth in the table, just three points off the qualification places for the UEFA Conference League.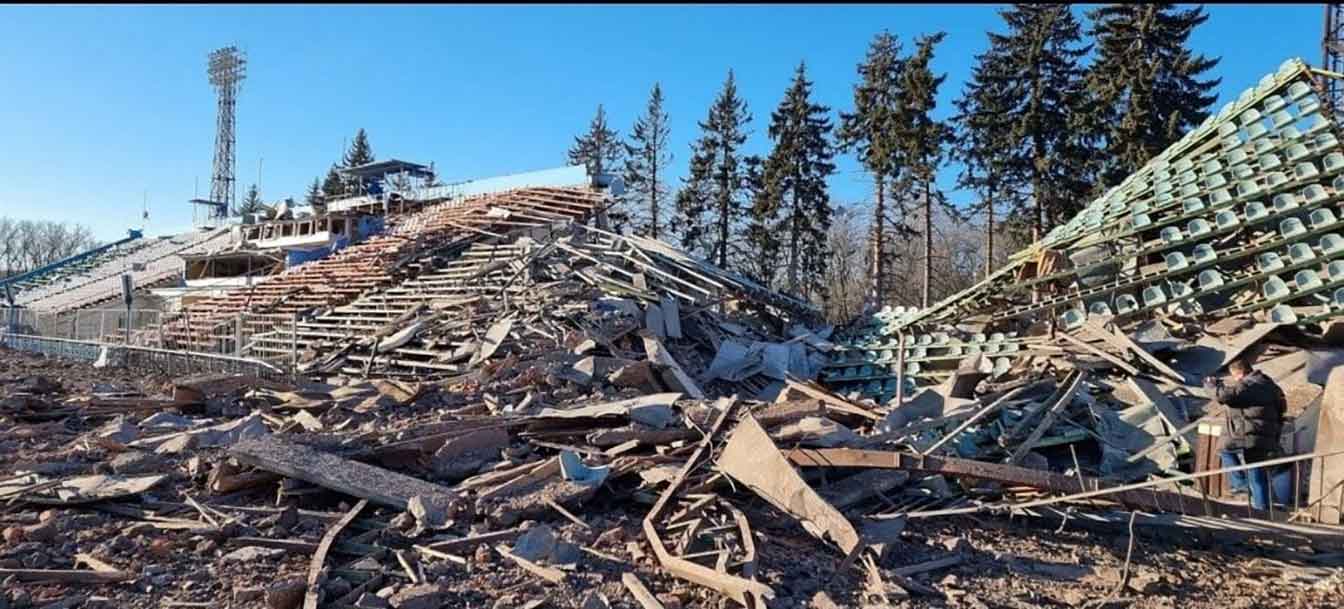 © FC Desna Chernihiv
The Yuri Gagarin Stadium in Chernihiv was built just before World War II, in 1936. It is not the first time that the more than 12,000-seat facility has been severely damaged by war. However, the venue was rebuilt years ago, and this is also the current goal of the club's authorities.
Shakhtar Donetsk, among others, have expressed their support for Desna on social media. The 13-time champion of Ukraine is also suffering the torment, as it has not been able to play its home games at Donbass Arena for many years. As a result of the war, of course.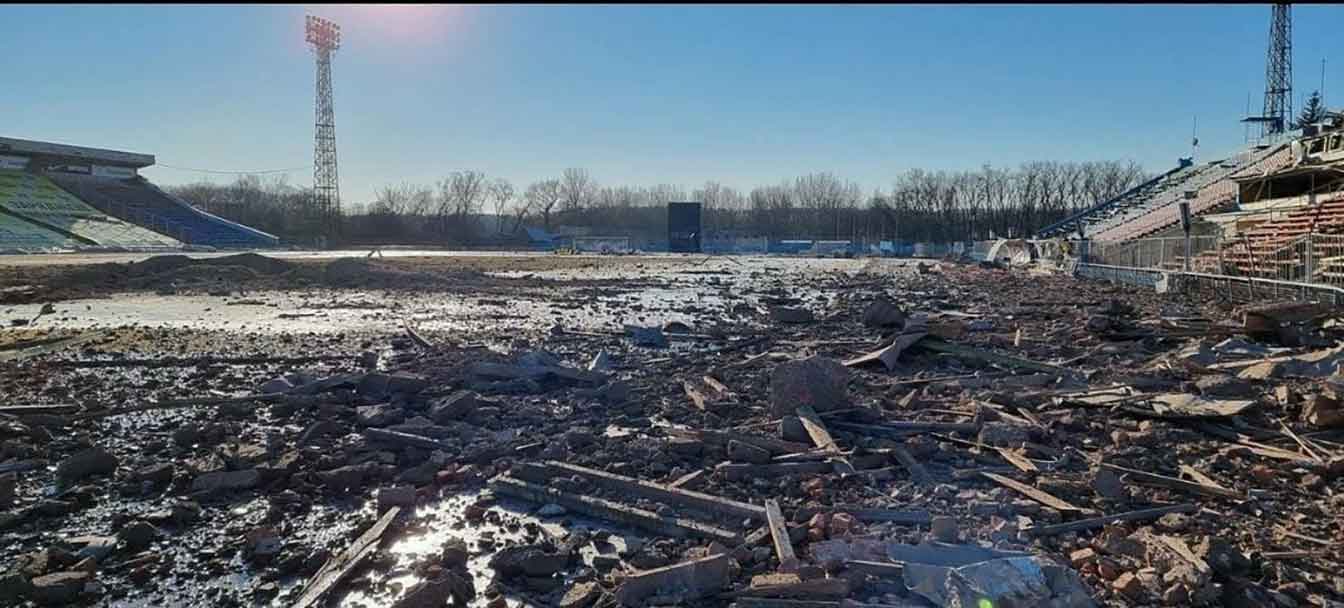 © FC Desna Chernihiv
Chernihiv has suffered twice in terms of football stadiums. The venue of the third-league FK Chernihiv was also damaged. Although the 500-seat arena is not the biggest in the region, for a small local club the serious damage to the facility may be beyond recovery.
The club, which is focused on youth training, commissioned its new arena relatively recently and therefore the damage caused by the Russians may hurt them doubly. FK Chernihiv commented on the situation on their social media. It was reported that the tower, ticket offices and the club shop suffered damage as a result of the shelling, with two shells penetrating the grass.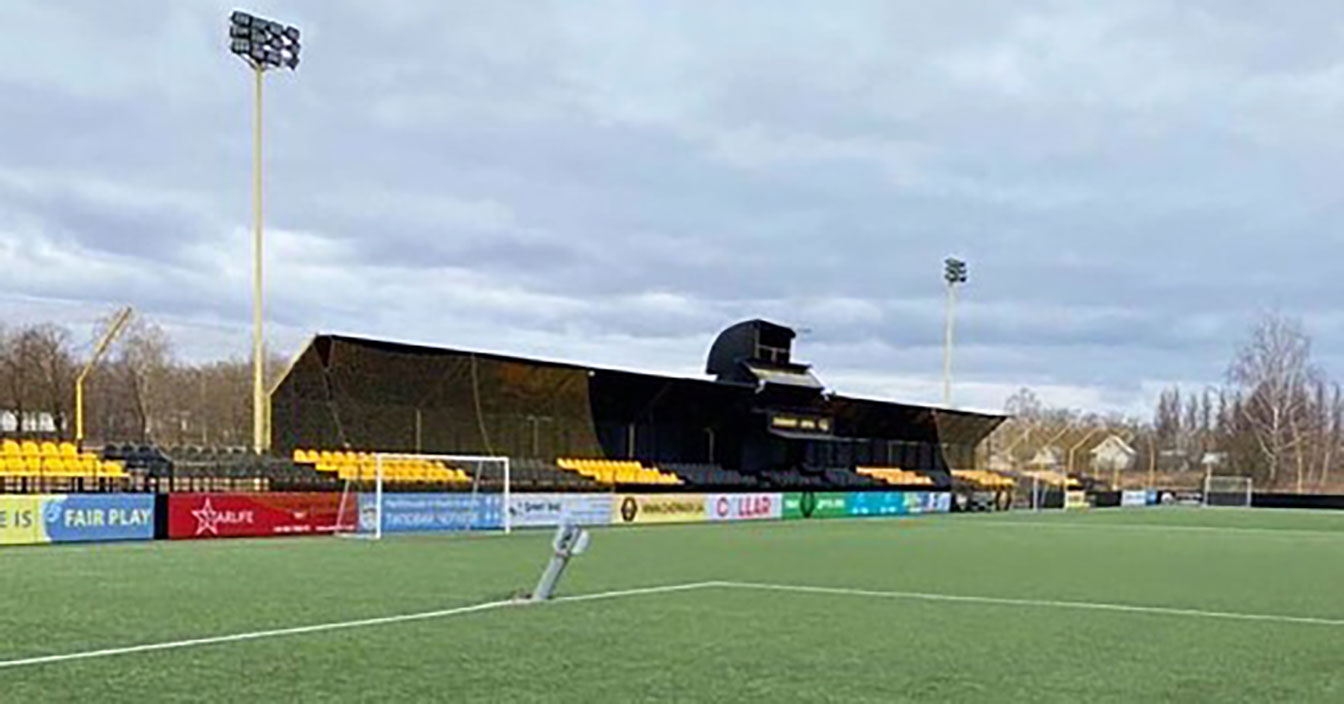 © FC Chernigiv
The editorial team of StadiumDB.com strongly oppose the Russian invasion of Ukraine and hope that the situation will soon improve. Due to the war in Ukraine, last week we prepared a video with illuminations of stadiums from around the world. This is our symbolic message to the sports community that we stand by Ukraine in these difficult moments. NO TO WAR!