Ukraine: No to war!
source: StadiumDB.com; author: Robert Saganowski
Since February 24, many people's lives no longer look the same. After the Russian invasion, Ukrainians have to fight to survive. We strongly oppose the war in Ukraine and hope that the situation will soon improve.
Only 10 years ago, Ukraine, together with Poland, organised a very successful EURO 2012. Both countries promoted themselves internationally by welcoming fans from many countries from all over the continent. Even a decade after these events, the modern venues, which were built in Ukraine, still make a great impression on fans of stadium architecture from all over the world.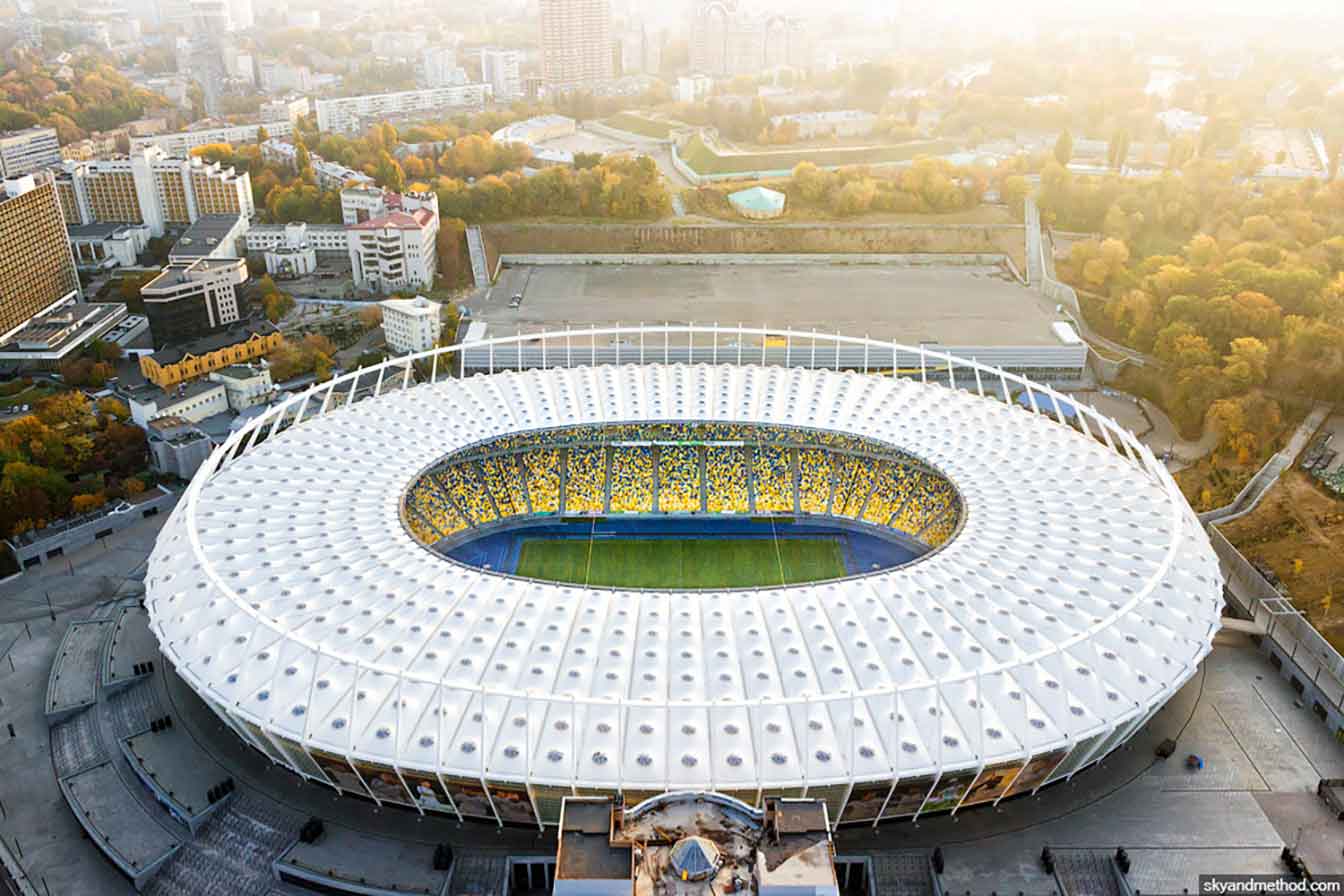 © ElektraUA.Livejournal.com
NSC Olimpiyskiy and Donbass Arena are the home venues of two of the best teams in the history of the Ukrainian league, Dynamo Kyiv and Shakhtar Donetsk respectively. Unfortunately, due to the war, the latter have had to play their matches at the venue of their biggest rival for many years. The Olympic Stadium in Kiev hosted the final of the 2012 European Championship, while a semifinal between Portugal and Spain was played in Donetsk.
But football in Ukraine is not only about Dynamo and Shakhtar. The arena in Lviv was built specifically to host the European Championships, and the stadium in Kharkiv was thoroughly rebuilt. The venue in the second largest Ukrainian city has recently had problems with stability of its structure, while the one near the Polish border is used only on several occasions and generates considerable costs.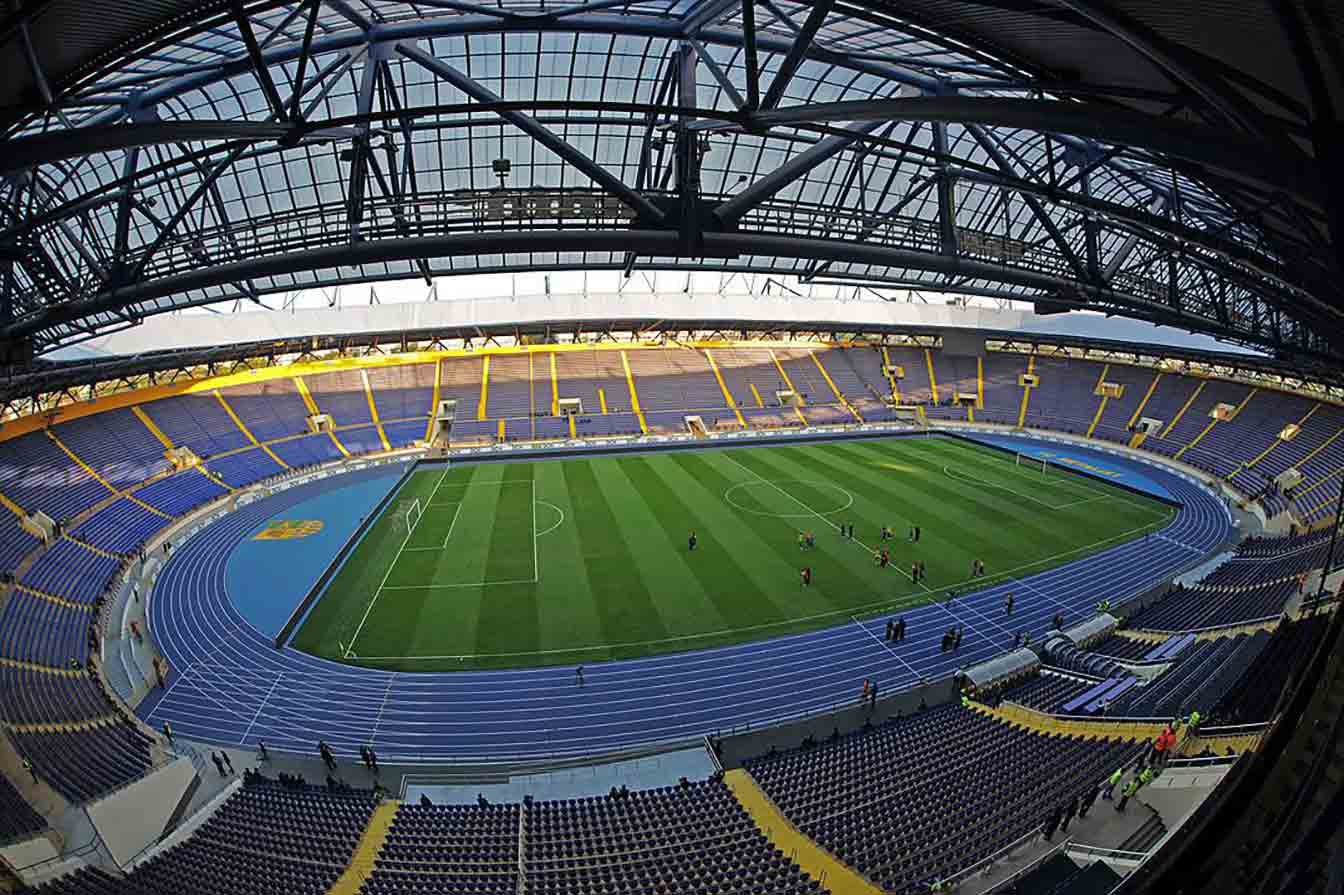 © Sunsetter (cc: by-sa)
As of February 24, the fate of many Ukrainian stadiums is in question. It is also unclear what will happen to the league, whose leader until the invasion of Russian troops was Shakhtar. In Zaporizhzhya, Meralurh's fans recently repelled an aerial attack by the aggressor on their home ground, which years ago was also the home of Zorya Luhansk, who regularly appeared in European cups.
Due to the war in Ukraine, we also prepared a video with illuminations of stadiums from around the world. This is our symbolic message to the sports community that we stand by Ukraine in these difficult moments. From stadiums in the United States and Canada to Europe - everyone is now thinking of Ukraine, which is reflected in the gestures of the clubs from around the world presented in the film. NO TO WAR!