Manchester: Will Man Utd knock down Old Trafford?
source: StadiumDB.com; author: Editorial Staff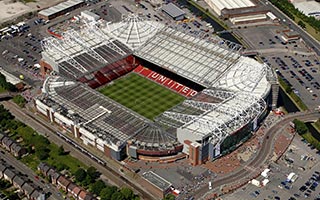 Old Trafford has been Manchester United's home ground for 110 years now, a big part of the mammoth club's storied history. It is the largest club football stadium and the second-largest general football stadium after Wembley in the United Kingdom.
Old Trafford, nicknamed the "Theatre of Dreams," has hosted an FA Cup final, England fixtures, international football tournament matches, and the 2003 Champions League final. Currently, the Red Devils are open to all ideas regarding Old Trafford's redevelopment, including the complete tearing down of their famous home ground and rebuilding on the same site. Fans will be hoping for a quick resolution to the stadium redevelopment plans regardless of the final decision since they can't wait to start betting on players in the new grounds.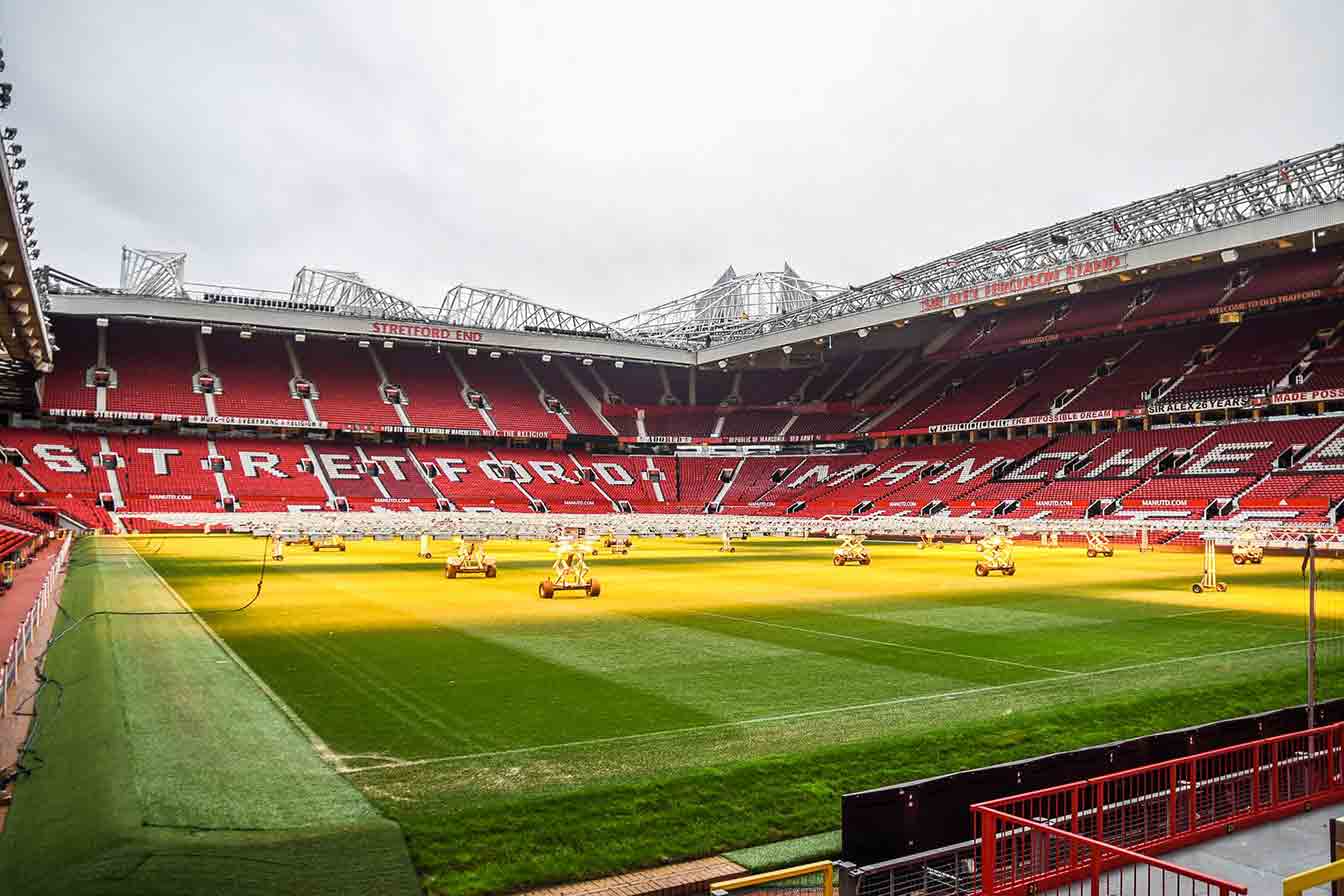 © Adam Koprowski
Why Does Old Trafford Need Redevelopment?
Manchester United fans have put a lot of pressure on the Glazer family to upgrade Old Trafford, a stadium needing redevelopment. Old Trafford has seen better days, falling into a decline in recent times. Indeed, its facilities pale compared to newer grounds in the Premier League, like Tottenham Hotspur's ultra-modern new stadium in North London.
Old Trafford requires more than a lick of paint to upgrade it to the standards of redevelopments being planned by rivals like Manchester City and Liverpool. As such, extensive plans are on the table to transform the 74,140 capacity ground to a world-class new arena that would rival Wembley Stadium's 90,000 capacity.
Plans To Revamp Old Trafford
New reports from The Daily Mail and The Telegraph have revealed that the club's hierarchy is currently considering three major options to transform the Theatre of Dreams. It is expected that the club will soon appoint partners after a meticulous process that demands that bidders submit three different design proposals.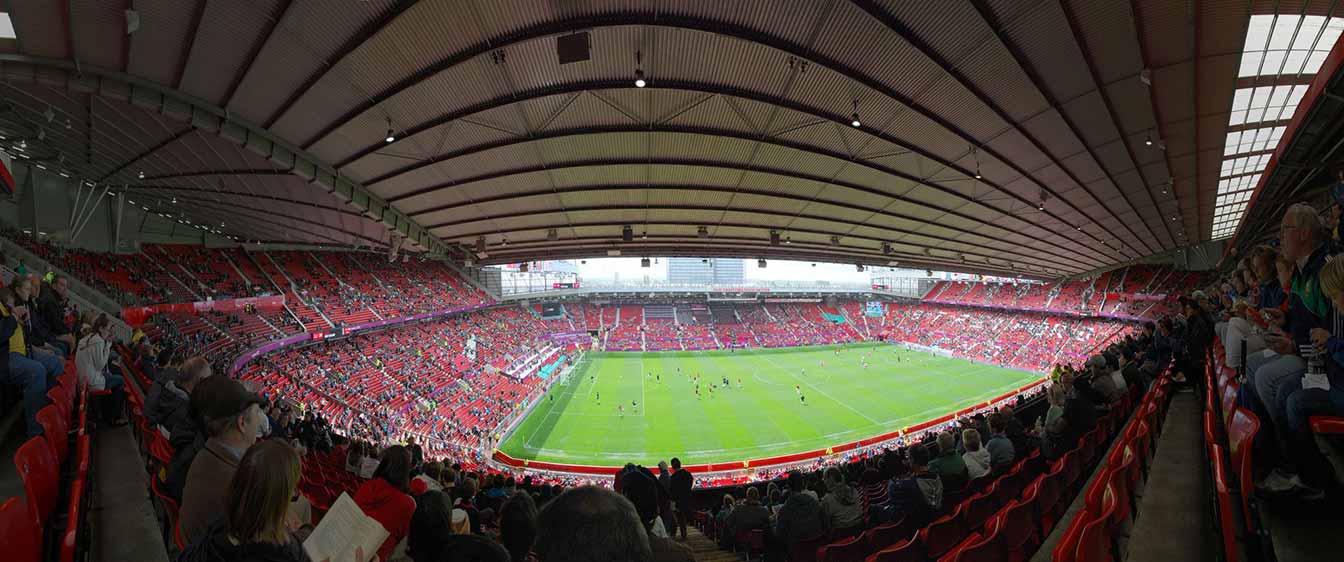 © hnns_schtt
The most significant and controversial plan is to bulldoze the iconic arena and rebuild it from scratch. This approach is considered a more straightforward plan than revamping the stadium as it is. Manchester United reportedly has acres of land on their current home's site, so finding space to expand and modernise their home shouldn't be too much of a problem.
Currently, this seems like the least likely option as the club would like to rebuild to permit the team to continue playing home games on the ground. Another option is to rebuild and extend the stadium's South Stand up and over the railway line behind it. This option will increase Old Trafford's capacity to more than 80,000 and include a revamp of the rest of the stadium.
The third option under consideration is a complete renovation of the corporate and spectator facilities throughout the stadium. However, this option will come with no South Stand expansion. Revamping the South Stand is reportedly the preferred choice for Manchester United's owners, the Glazer family.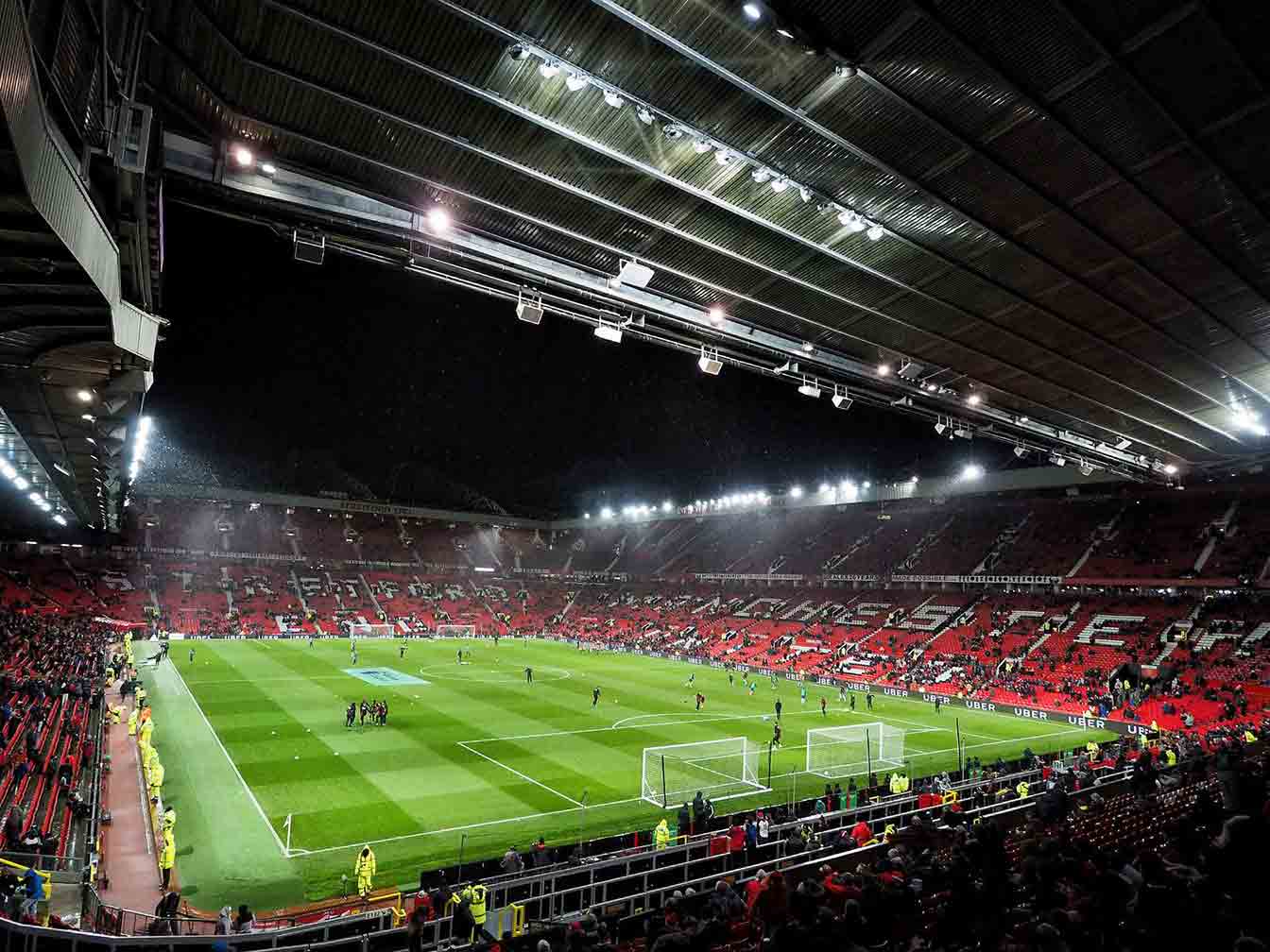 © Markus Unger (cc: by)
Issues With Redevelopment Plans
The ambitious proposal to raze down Old Trafford and build it from scratch could prove problematic. This reality is because the club will need to find a temporary home ground while their new stadium is being constructed. Manchester United will not be the first club to manage a temporary home ground due to stadium redevelopment. Arsenal had to play at Wembley when they transitioned from Highbury to the Emirates Stadium.
Recently, Tottenham Hotspur had to call Wembley home for two seasons while the White Hart Lane was demolished and rebuilt into the top-of-the-line stadium it is today. The only problem with Manchester United finding a temporary home ground is that no stadium in the northwest of England is huge enough to accommodate the club's fans.
Of course, there's always the option of sharing the Etihad Stadium with rivals Manchester City. After all, United and City shared Maine Road, Manchester City's past home ground, from 1941 to 1949 when Old Trafford was damaged by bombing during the Second World War. However, the bad blood between the two Manchester clubs has intensified since World War II, so grounds sharing is not a viable option today.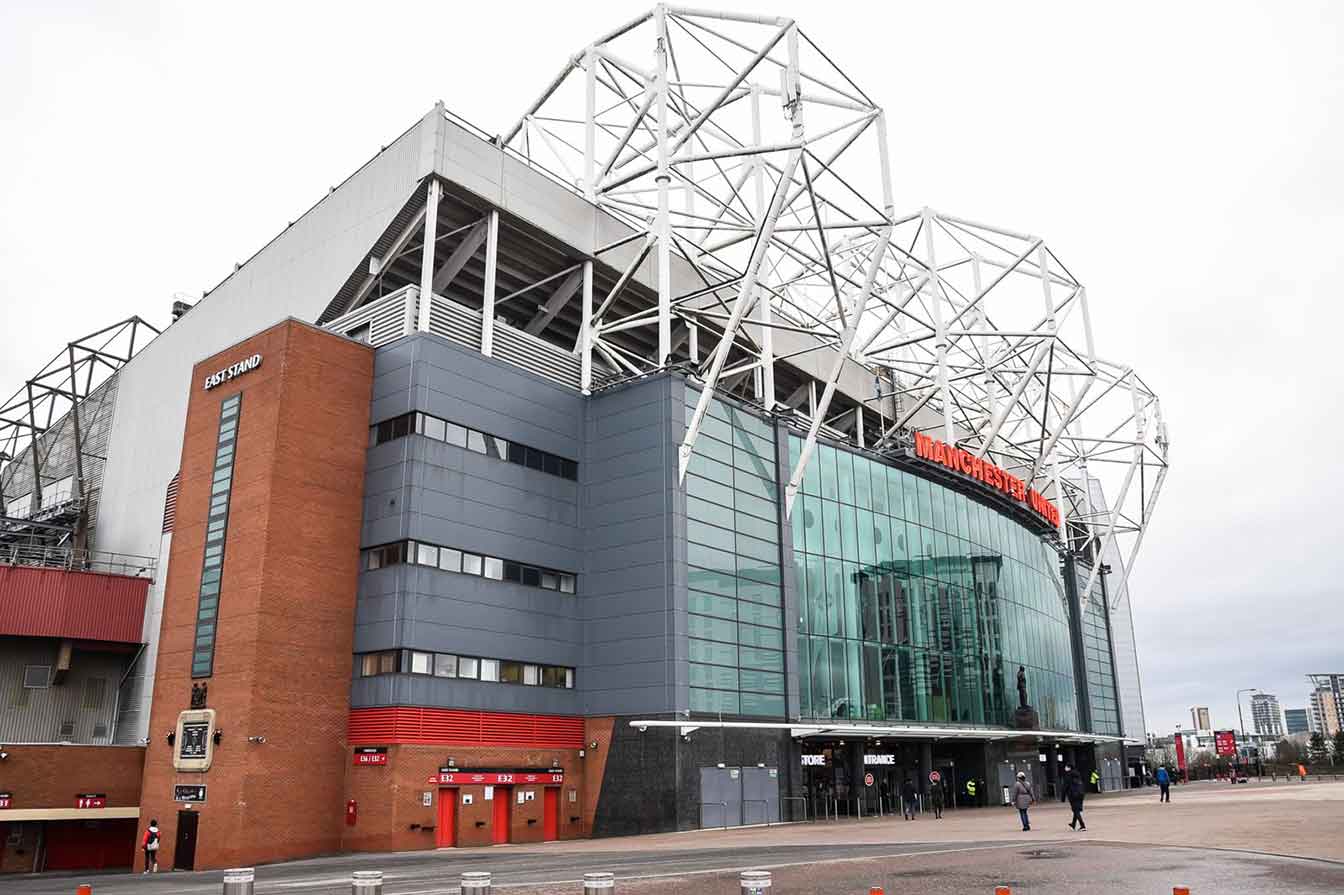 © Adam Koprowski
Also, it is estimated that any rebuild could take more than two years. This period is far too long and could be even longer due to unexpected delays. Indeed, delays were an issue that Tottenham Hotspur encountered when rebuilding White Hart Lane.
Furthermore, a temporary stadium share would impact Manchester United's matchday proceeds of about £4 million per game. No stadium in England's northwest can match Old Trafford's 74,410 capacity, so a decline in revenue is unavoidable. Finally, many United fans will likely oppose the idea of knocking down Old Trafford and rebuilding it from scratch.
The tension between the fans and club owners could also make any decision unpopular. However, the club has promised to consult fans throughout the process. Indeed, Manchester United's Chief Operating Officer, Colette Roche, recently discussed the stadium's future with supporters.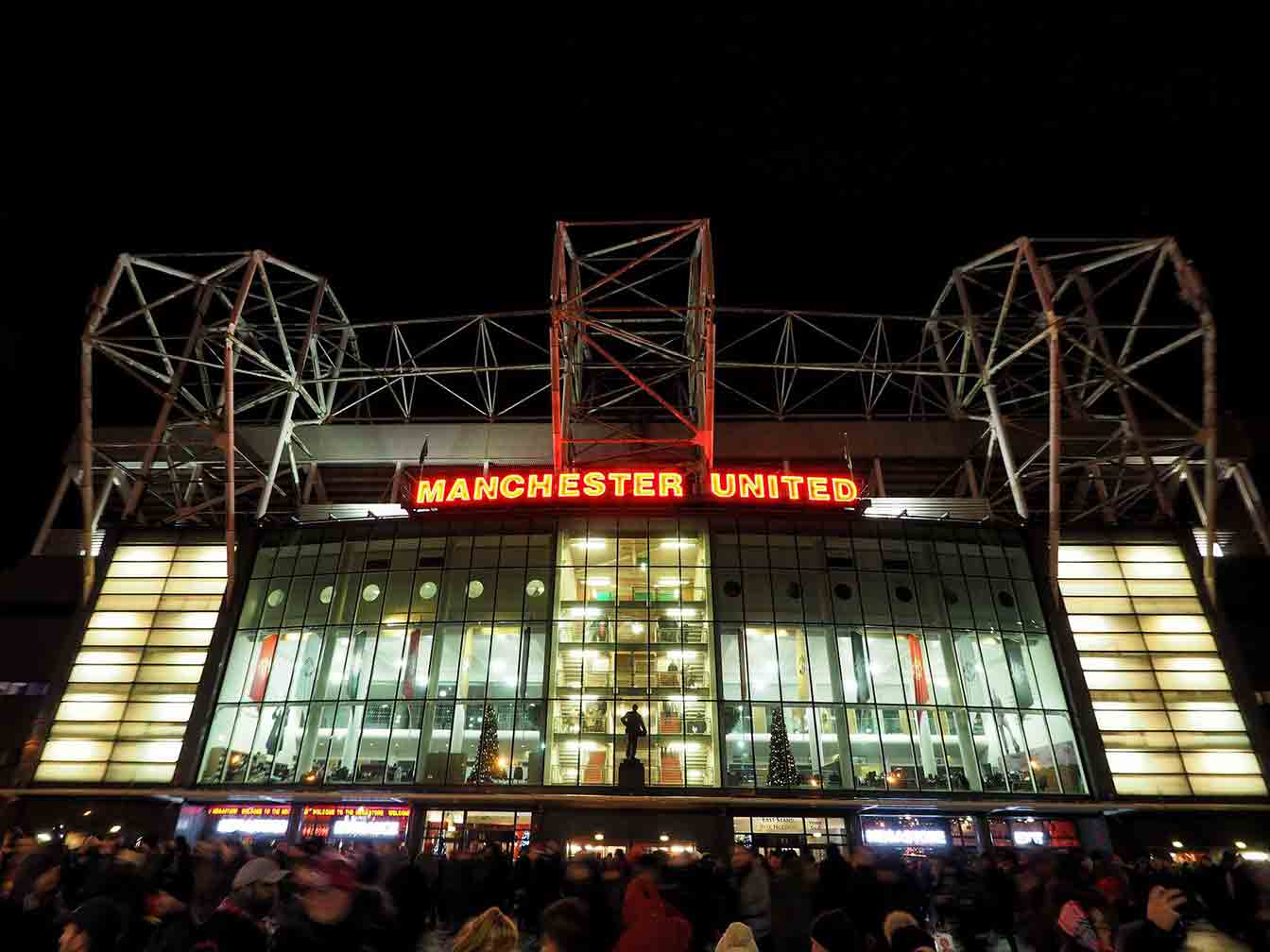 © Markus Unger (cc: by)
What Next For Old Trafford?
If the club chooses to expand the South Stand or revamp corporate hospitality, the leadership will likely favour a phased rebuild approach. This strategy would enable the team to continue playing at Old Trafford before a capacity crowd, instead of the South Stand being temporarily closed, which would affect revenue. However, the expenses involved in the project would be higher if the chosen bidder is asked to redevelop the Sound Stand whilst it is being used on matchdays.
After the chosen bidder is confirmed and named, Manchester United is expected to thoroughly assess the three submitted proposals' costs, timescales, and advantages and disadvantages before deciding on the best course of action.