Dortmund: Signal Iduna to pay €100 million for naming rights
source: StadiumDB.com; author: Rafał Zagrobelny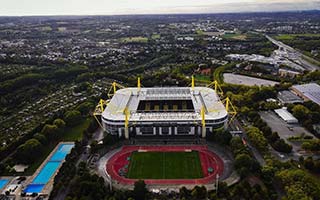 It is one of the longest partnerships of its kind in the football world, and with the €100 million deal it will last until 2031. Borussia Dortmund's stadium will continue to be called Signal Iduna Park.
Many teenage and younger football fans may not even recognise the original name of the venue where BVB play their matches anymore. The former Westfalenstadion has been named after a German insurance company since 2005. The brand has become a permanent part of the history of the club and its stadium. It is worth mentioning that the largest employer from Dortmund has been one of Borussia's sponsors since 1974.

© ruedigernuernbergphotography
The new agreement guarantees that BVB stadium will not change its name until 2031. Signal Iduna has also secured promotion across all club media, including the TV channel, online platforms, match programmes and LED boards on the pitch.
Although the value of the deal was not disclosed, "Bild" journalists report that the partnership will cost Signal Iduna €100 million. Only the value of the agreement guaranteeing brand exposure on the jersey and the contract with the technical sponsor are higher. In total, BVB earns €40 million a year from its partnership with 1 & 1 and Evonik, while it obtains more than €31 million per season from its contract with Puma.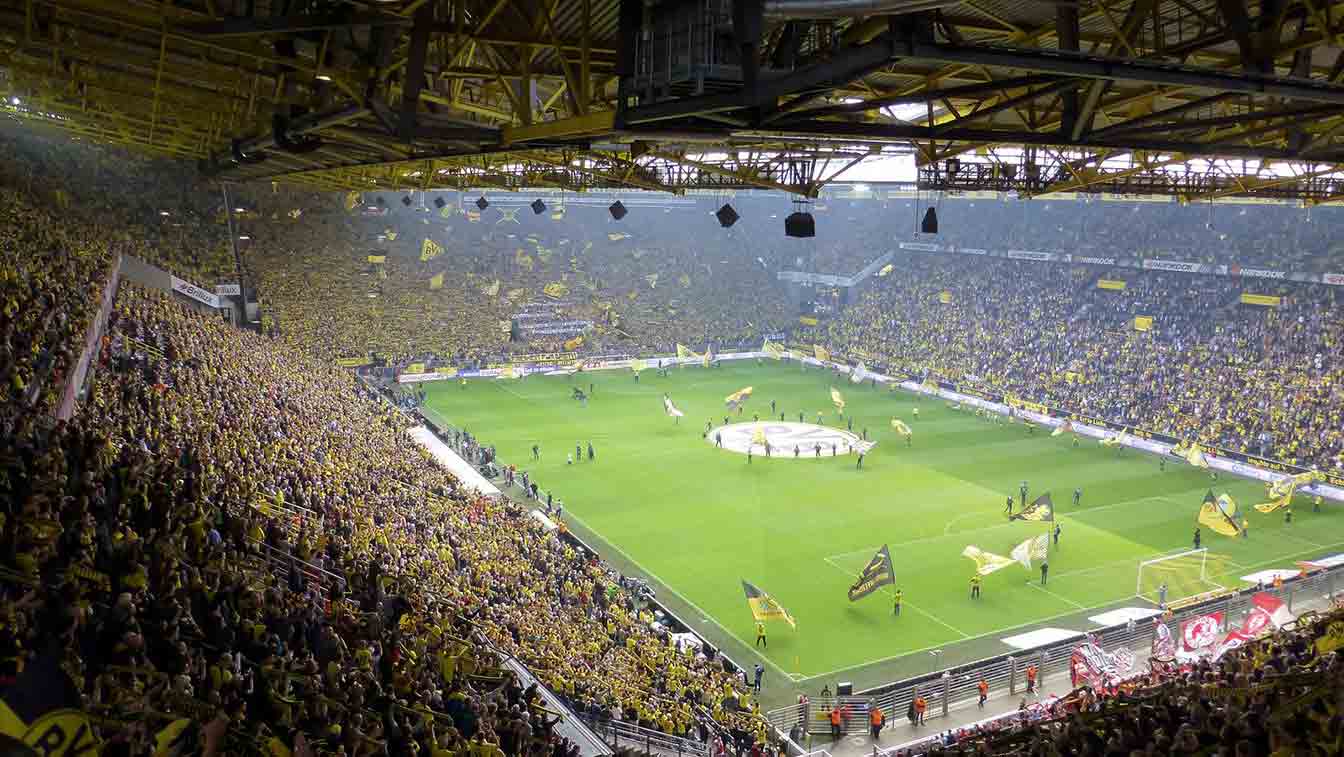 © Fanthomas
Signal Iduna Park is Germany's largest stadium, built for the 1974 World Cup. The original idea was to have an athletics track in the venue, but that was abandoned due to a limited budget. Today, there is probably no BVB fan who would regret this decision. Thanks to the closeness between the stands and the pitch and a total capacity of 81,365 seats, the atmosphere at the Westfalenstadion is one of a kind.
It is worth mentioning that the stadium owes its current shape mainly to the extension carried out in the mid-1990s. At that time, the 2nd tier was built on three stands. On the other hand the south stand was extended, becoming the largest stadium terrace in the world. The Suedtribune still impresses fans from all over the world today.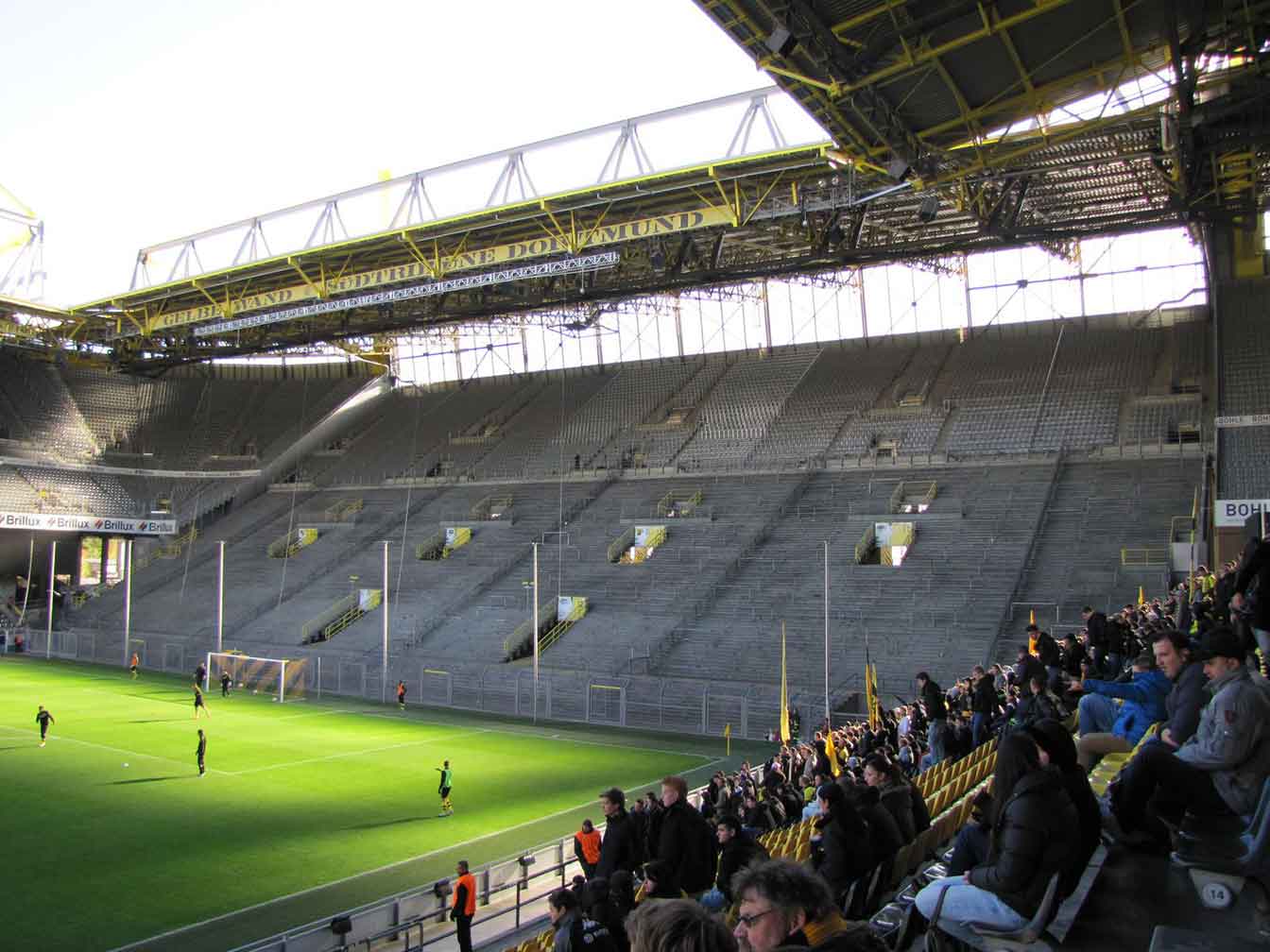 © Groundhopping Merseburg
Another major upgrade took place before the 2006 World Cup, when the corners were filled with seats. The extent of the work then forced a change in the roof structure. Eight massive yellow pylons were erected over the stadium, which have become its trademark.
It is safe to say that Signal Iduna Park is one of those venues that every football fan should visit at least once in their lifetime. Ideally, during a BVB match, experiencing live the extraordinary atmosphere created by fans from the Ruhr.