Chicago: Bears will move out of Soldier Field?!
source: StadiumDB.com; author: Robert Saganowski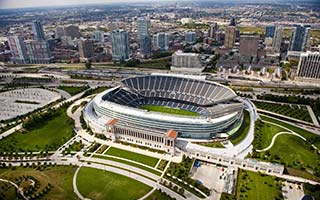 The 1985 Super Bowl winners are seriously thinking about changing their home venue and moving to the suburbs. A property in Arlington Heights was secured last year and now the club has selected architects to design a new stadium.
The construction of a brand new facility is not the largest planned investment in the Chicago area, but the Bears are indirectly involved in both. Hard Rock intends to build a $1.7 billion casino at the One Central development near the franchise's current home, Soldier Field. Thanks to this investment, casino no deposit bonus codes 2022 will be waiting for lovers of challenges and thrills after the games of their favorite team. However, not for a long time.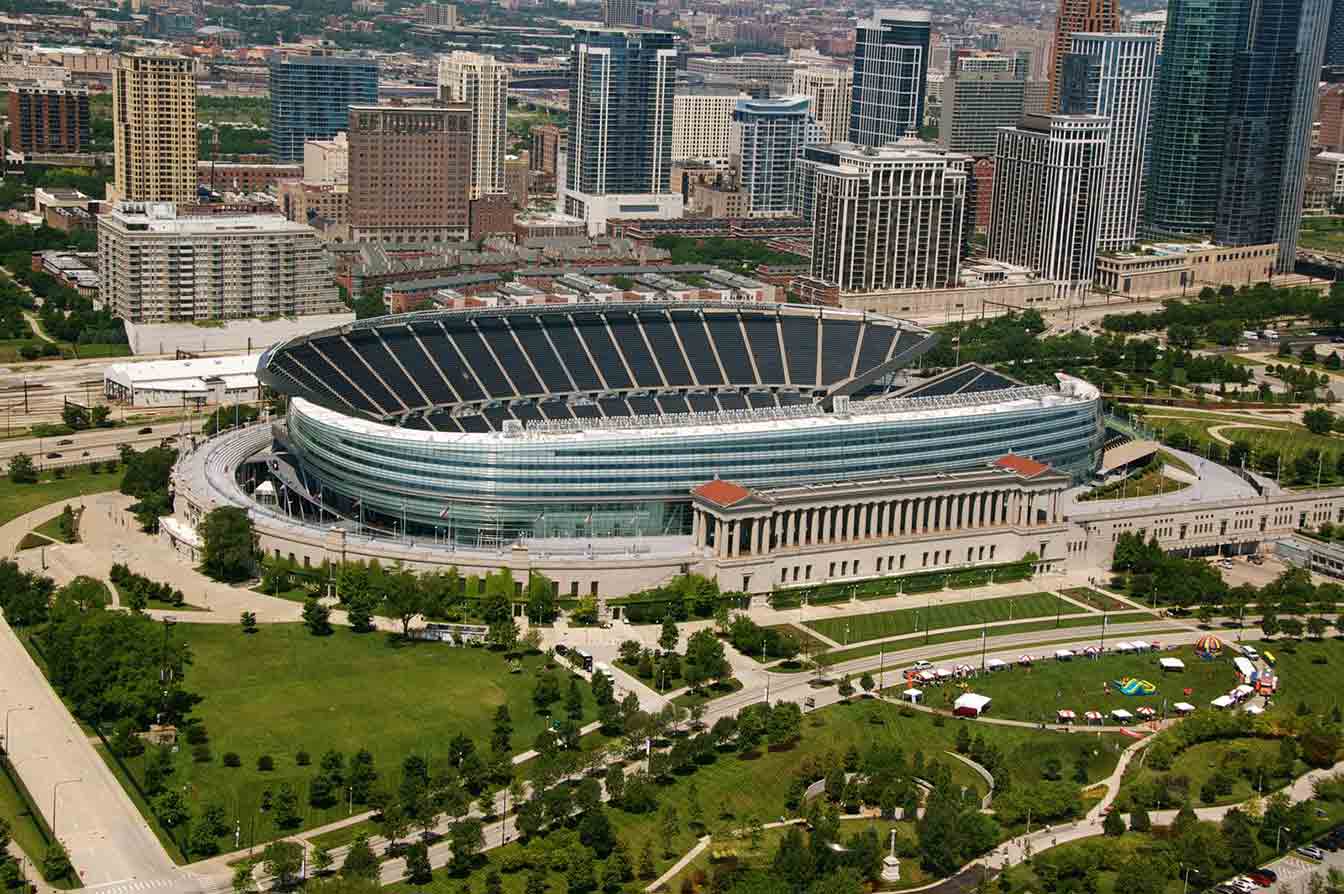 © Julie
Soldier Field can accommodate 61,500 people in the stands, making it... the smallest and the oldest stadium in the entire NFL. The Chicago Fire soccer team also plays their home games there on a daily basis, and the paradox is that the facility is far too big for this sport. There are only 3 larger stadiums in the Major League Soccer, and considering only soccer-specific venues the largest will be... the more than 2 times smaller GEODIS Park in Nashville, with a capacity of 30,000 seats, which will open in May 2022.
Soldier Field underwent a major redevelopment in the early 2000s at a cost of $632 million. Despite strong opposition, the plan was carried out in a unique way – the outer walls were left intact, but all stands inside were rebuilt from scratch, growing well above the old structures.
With stands closer to the pitch and steeper, fans received more comfortable viewing, while the asymmetric layout with dynamic corporate building in the east gave it recognition and revenue boost. Capacity fell significantly, however, from the initial 74,280 to 61,500 seats.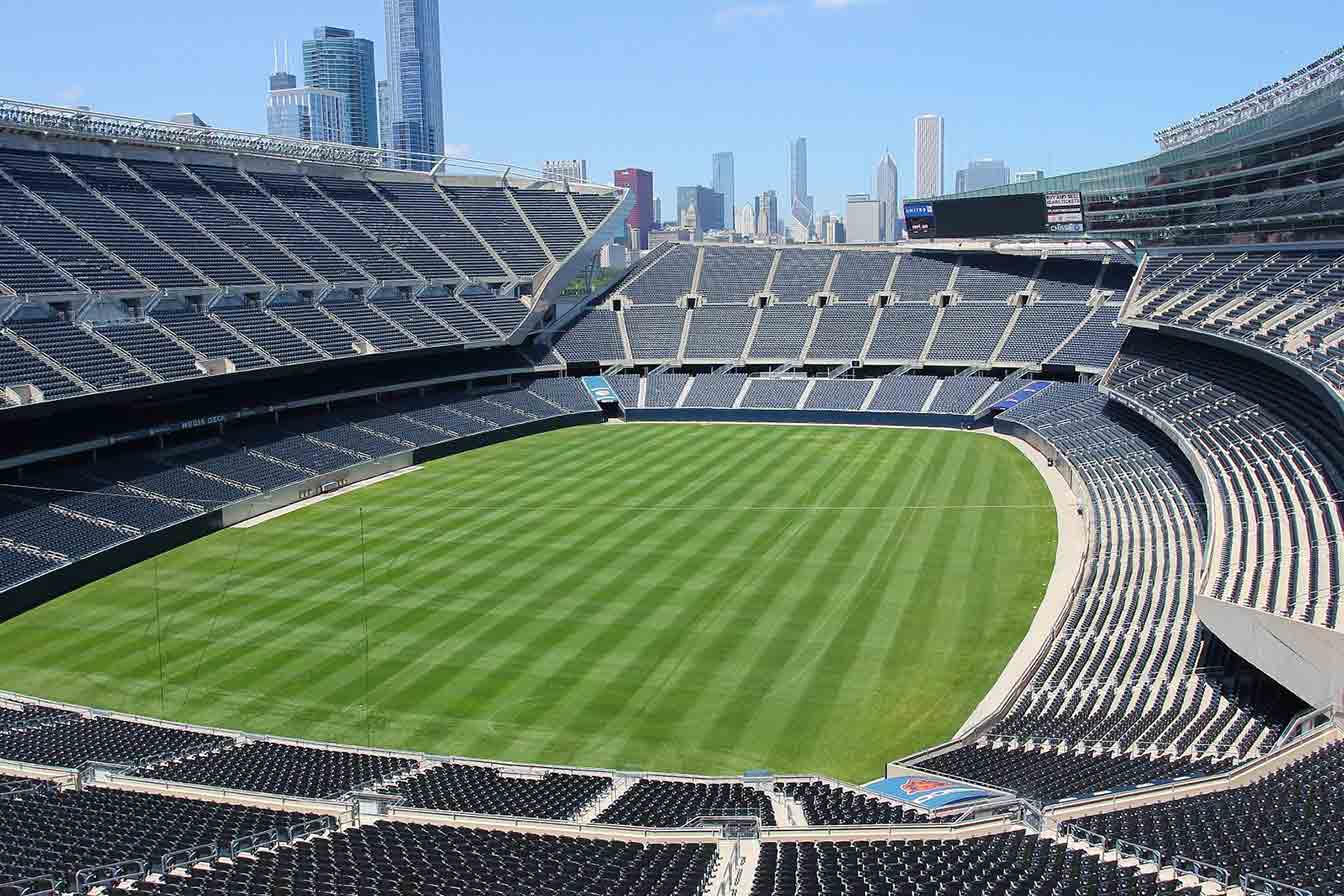 © Johnmaxmena2 (cc: by-sa)
The Chicago Bears, looking to rebuild their power in the league, had to intervene and last September they were able to take the first step towards building a new facility. The club and Churchill Downs, owner of the Arlington Property, reached a $197.2 million agreement in order to turn the property into an NFL stadium. The deal is expected to be completed in the first half of 2023.
The next stage was to select a studio to design a potential facility. Recently the Chicago Bears have selected Manica Architecture to assist with preliminary plans for a proposed NFL stadium. The venue is expected to be built at Arlington International Racecourse site in the city's northwest suburbs, which was confirmed by the club's representatives. This company is the same one that built the $2 billion Allegiant Stadium in Las Vegas and this is the price range that will best suit the Bears.