New stadium: Football returned home to the legendary Alsancak
source: StadiumDB.com [TS]; author: Tomasz Sobura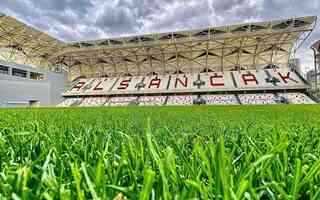 Practically every Izmir club had played at this facility for some time in its history. It's no wonder that fans of local teams did not allow the venue to disappear from the city map after the 2014 earthquake.
This iconic stadium for Turkish football is located in one of the most densely built-up neighborhoods in Izmir. It was erected on the site of its predecessor, where the first goal in the history of the domestic league was scored in 1939. Currently, it is named after the former coach of the Turkish national team - Mustafa Denizli, who is still professionally active, managing the local side - Altay.
The old facility was demolished in 2015 due to the lack of resistance to possible seismic shocks. Since then, the local community had made every effort to ensure that the club and stadium remain in their historic Alsancak district. Most of the fans of Izmir clubs supported this initiative, despite the fact that they were cheering for other teams on a daily basis.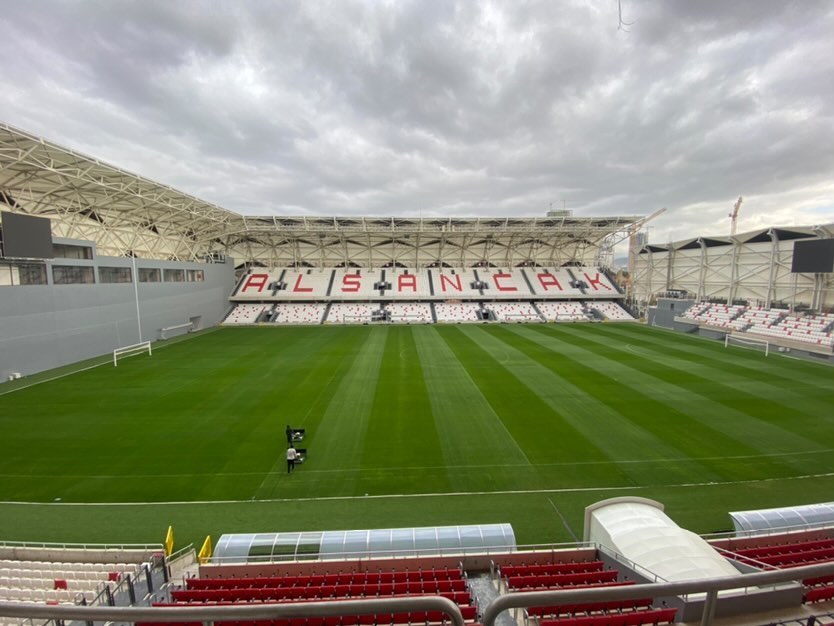 © Instagram: gokhanozyurtlu
Just before the start of construction works (September 2017), it was planned that the venue would be ready by mid-2019. Later, the arena completion date was postponed several times. As a result, the total delay was almost two and a half years.
The delay was caused by a lack of funding for construction, the Turkish currency crisis and the coronavirus pandemic. As a consequence, the cost of building the venue amounted to TRY 130 million (€ 9.5 million at the time of completion of the stadium), which is almost TRY 80 million more than when the contract was signed with Metro Mühendislik (the contractor) in 2017. The Ministry of Youth and Sport supervised the course of the investment process.
The stadium was not inaugurated until December 10, 2021, when the match between Altay and Hatayspor (1-2) was played. However, the ceremonial opening took place earlier, on November 26, with the participation of the President of Turkey, Recep Tayyip Erdogan.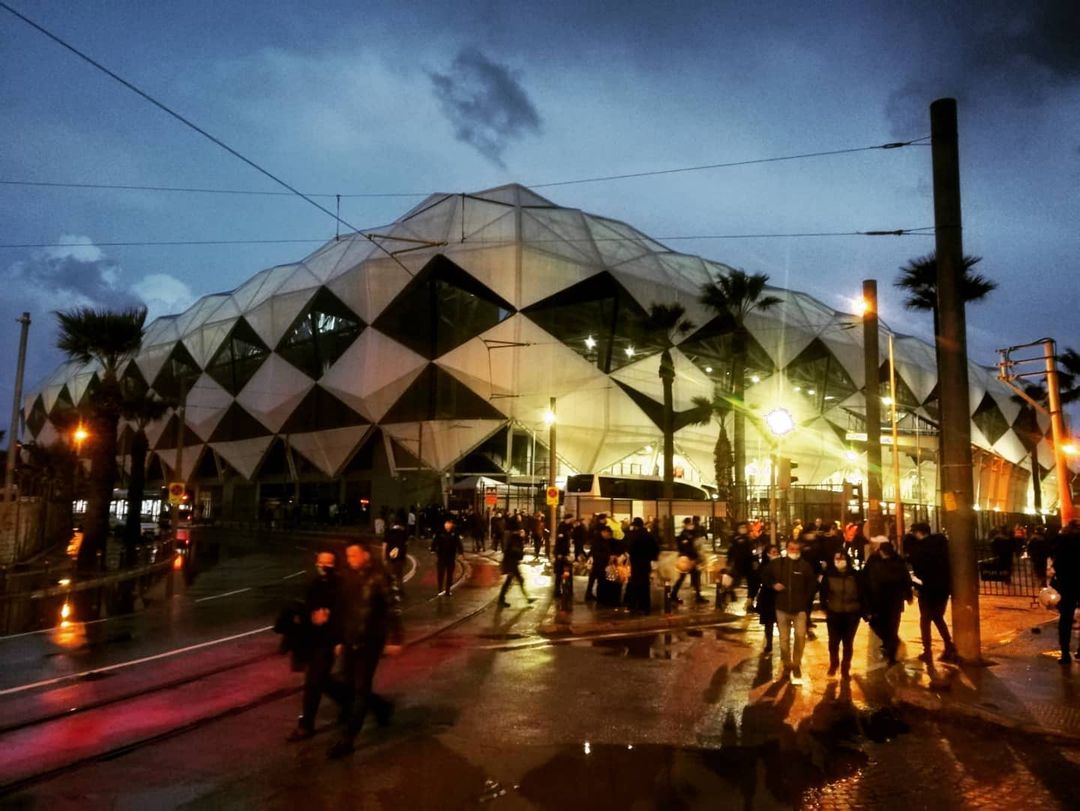 © Instagram: ahmetcansolmaz
The stadium has two two-tier stands along the playing field that can seat 15,000 spectators. There is no auditorium behind the north goal, and on the opposite side there is only a small stand for traveling fans (approx. 700 seats). Interestingly, this stand was not included in the original version of the design.
The U-shaped auditorium is covered with a "diamond" membrane in white and black. The arena has 10 private boxes for 116 people and 7 commercial zones. In addition, the building's facilities include 4 changing rooms, 2 referee rooms, 4 coaching rooms, as well as a multi-functional hall for 100 people.
Alsancak Mustafa Denizli Stadyumu is one of the four new stadiums of the Turkish Spor Toto Süper Lig which were launched last year. Other venues inaugurated in 2021 include Yeni Adana Stadyumu, Çotanak Stadyumu and Hatay Atatürk Stadyumu. You can find out more about them in our video.
Author: Tomasz Sobura