The Netherlands: Fans return to Nijmegen after winter break?
source: StadiumDB.com [TS]; author: Tomasz Sobura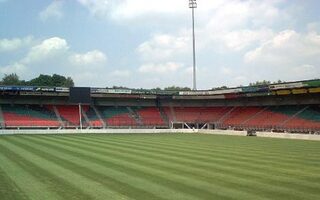 Less than two months ago, a part of the safe standing section collapsed. Back then, it seemed that the games with the presence of spectators would not take place for a long time. However, after the investigation was completed, it turned out that it was not that bad.
On October 17, at Goffertstadion, a part of the stand occupied by the visitors' fans collapsed. When 93 supporters of Vitesse Arnhem celebrated their derby victory over the home team, the lower part of the structure did not hold up.
According to experts, the reason for this was too much pressure on the lower parts of the stand caused by bouncing fans. Fortunately, no one was injured. The visitors' stand collapsed, but its further disintegration was amortised by the shipping container located beneath it, although there are also opinions that it is a myth.

© NEC Nijmegen
The investigation showed that the lower part of the stand structure had hundreds of tiny cracks in the concrete. The tribune has already been "patched" before to eliminate previous cracks, as confirmed by the analysis carried out by Royal HaskoningDHV. This is the same engineering company that looked into the causes of the roof collapse at AFAS Stadion.
In addition, calculation errors were found in the design documentation, which resulted in the use of insufficient reinforcement of the stand. This was the root cause of the whole incident. Royal HaskoningDHV also revealed that smaller and larger design flaws are present in the remaining stands. They mainly concern the underestimation of the load on the structure related to the weight of the crowd.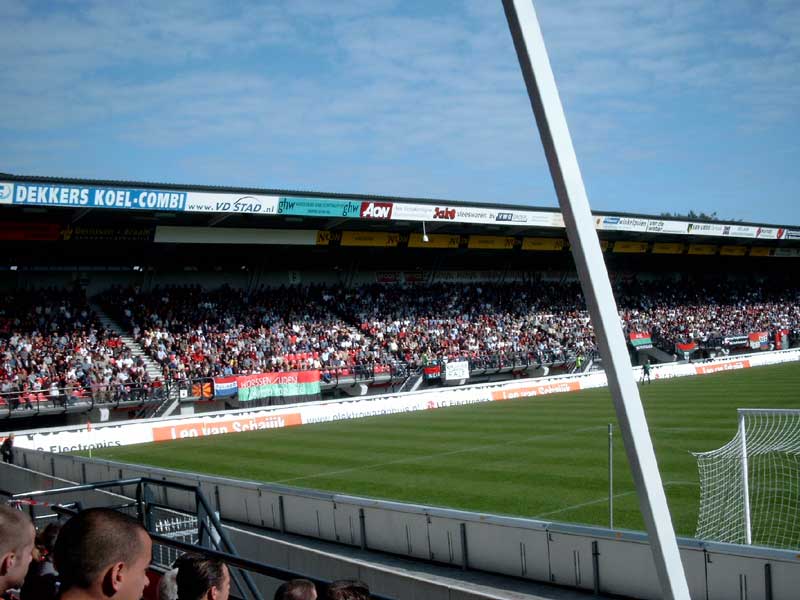 © duesselhopper.de
Despite this, the stadium does not have to remain closed to the public. The solution is to strengthen the structure of all stands by adding 250 steel strips. The club has already applied for a permit to carry out the related work, the cost of which is expected to be € 500,000. Most, if not all, of this amount will be borne by NEC.
NEC Nijmegen intends to carry out the necessary repairs before January 15, when the club plays the league game against Heracles. Whether there will be fans at the stadium depends on the development of the pandemic situation. At the moment, matches in the Netherlands are held behind closed doors. At least until December 18, but it is not known what will happen next.
Author: Tomasz Sobura