San Diego: Less than year until grand opening
source: StadiumDB.com [TS]; author: Tomasz Sobura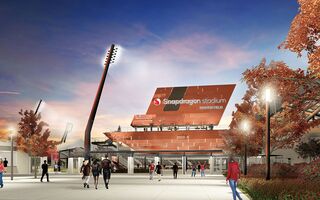 Season tickets are already being sold for the San Diego State Aztecs games at the new stadium. Moreover, the naming rights deal was concluded almost ten months before the completion of the venue.
The stadium, the construction cost of which is $310 million (€273 million), will be named Snapdragon Stadium. This name refers to a series of processors used in smartphones manufactured by Qualcomm Technologies.
The University of San Diego officials have revealed that the contract is worth $45 million (€40 million) and will last 15 years. Half a year ago, it seemed that San Diego County Credit Union would be the titular sponsor of the new arena.
The work schedule has not changed and the facility is expected to be ready on September 3, 2022, when the San Diego State Aztecs start the new season in the NCAA with a game against the Arizona Wildcats. The management of the stadium assumes that 15,000 season tickets will be sold for the 2022 campaign. Currently, more than 5,500 are sold.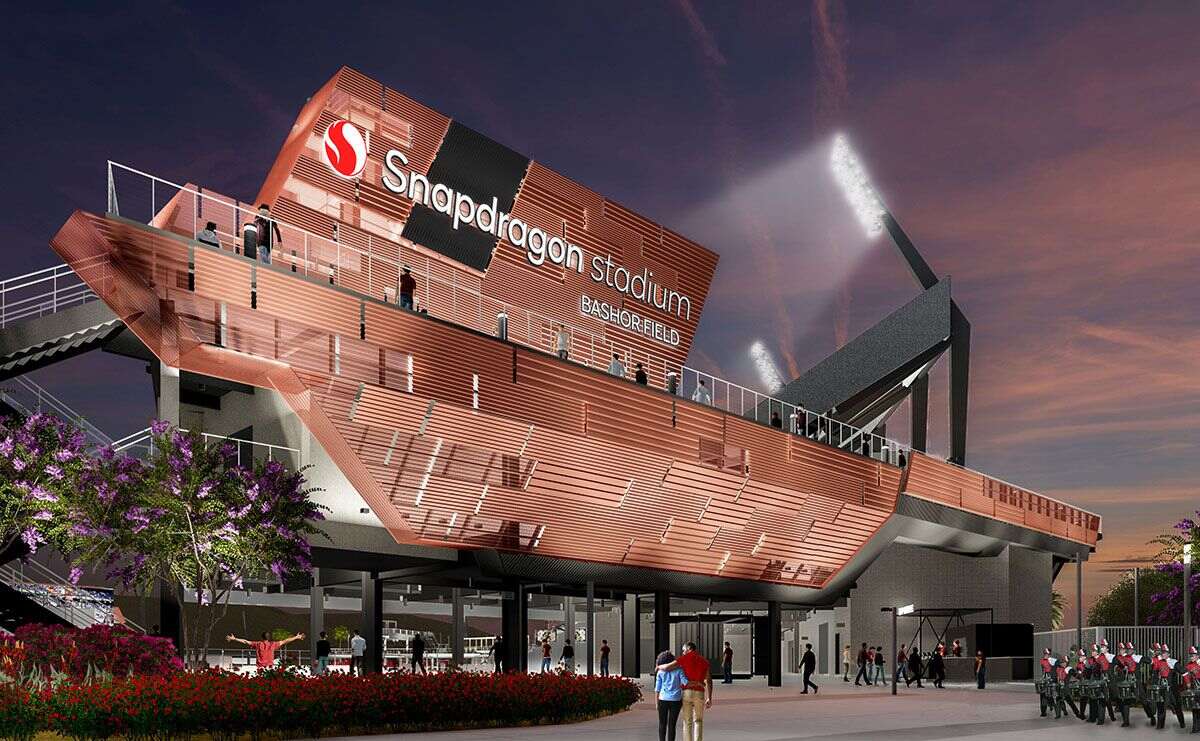 © Snapdragon Stadium
The arena with a capacity of 35,000 will have 33,000 individual seats and the remaining 2,000 places in a safe standing section. 5,000 seats are to be allocated to students at the north end of the facility.
The first seat in the stadium will be placed in mid-December and this action is to be accompanied by a special event. The rest of the seating will be installed within three and a half months of the above mentioned ceremony.
Next in line is laying the turf of the playing field (the work will probably start in March or April 2022). As for the auditorium at the new arena, it will be much closer to the pitch than at SDCCU Stadium that was demolished earlier this year.
© Kevin J Munster
Importantly, the new stands are to be steeper. In addition, there will be better visibility from the first rows, which will be raised eight feet above the level of the pitch. Lowering the playing field was also considered, but due to the high level of groundwater, the plans were abandoned.
At the end of 2022, construction of a new district around the stadium is planned. This is to help Snapdragon Stadium be used 365 days a year and attract non-sporting events. The working name of the new neighbourhood is "Innovation District". Residential, office and scientific buildings are to be built there.
Author: Tomasz Sobura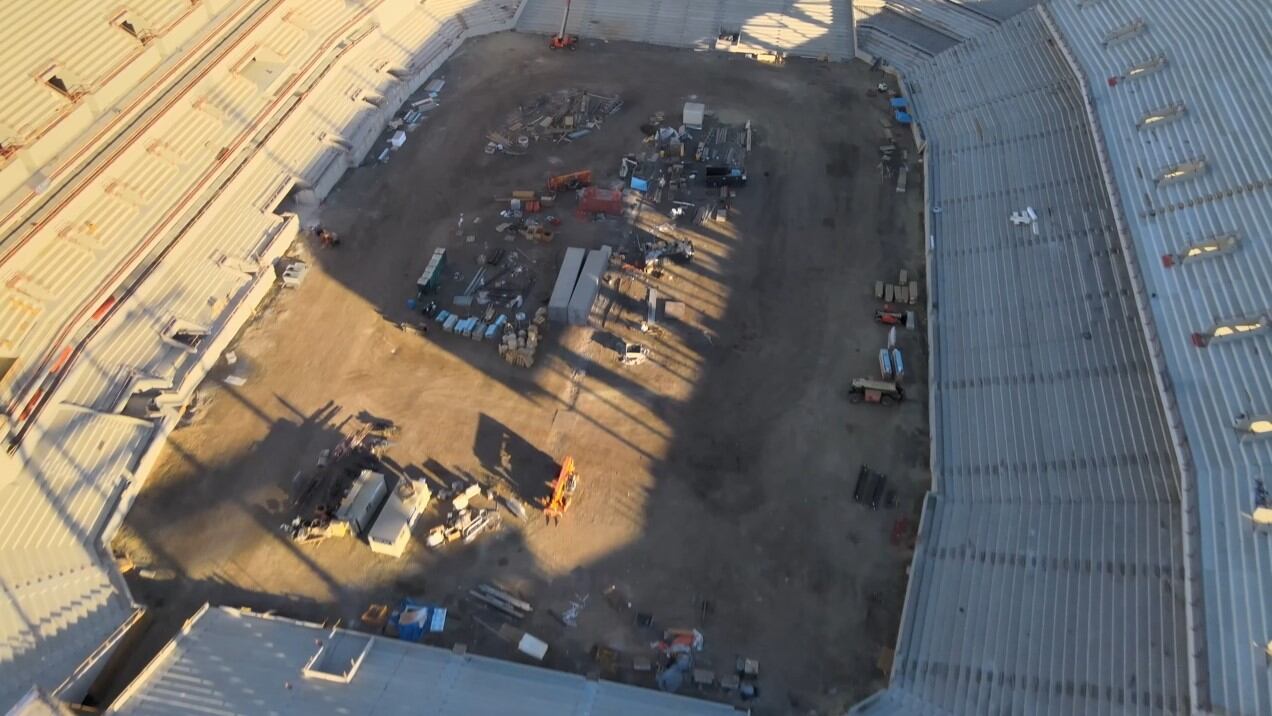 © Kevin J Munster