USA: SDCCU Stadium' demolition ongoing
source: StadiumDB.com [KT]; author: Karol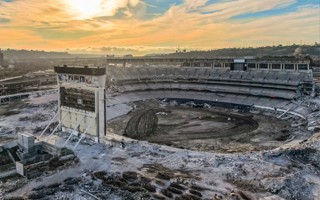 The final days came for the SDCCU Stadium. After over 53 years, a former Major League Baseball ballpark and NFL stadium is now being demolished. It will make space for a new arena.
In December 2020, we informed about the fact that SDCCU Stadium had gone on sale. Together with dismantling of its movable elements a proper demolition work is on. The plan for the 53-year-old stadium is to be taken down shortly after the end of the 2021 college football season. The stadium is being torn down to make way for a new San Diego State facility as the first phase of a campus expansion.
Explosion prohibited
Every day, heavy equipment obliterates more and more of the 70,000-seat SDCCU Stadium in Mission Valley, where the most of San Diego's biggest sports moments occurred. We're able to show you the stadium's current sad state courtesy of San Diego's Commercial Drones Dispatch!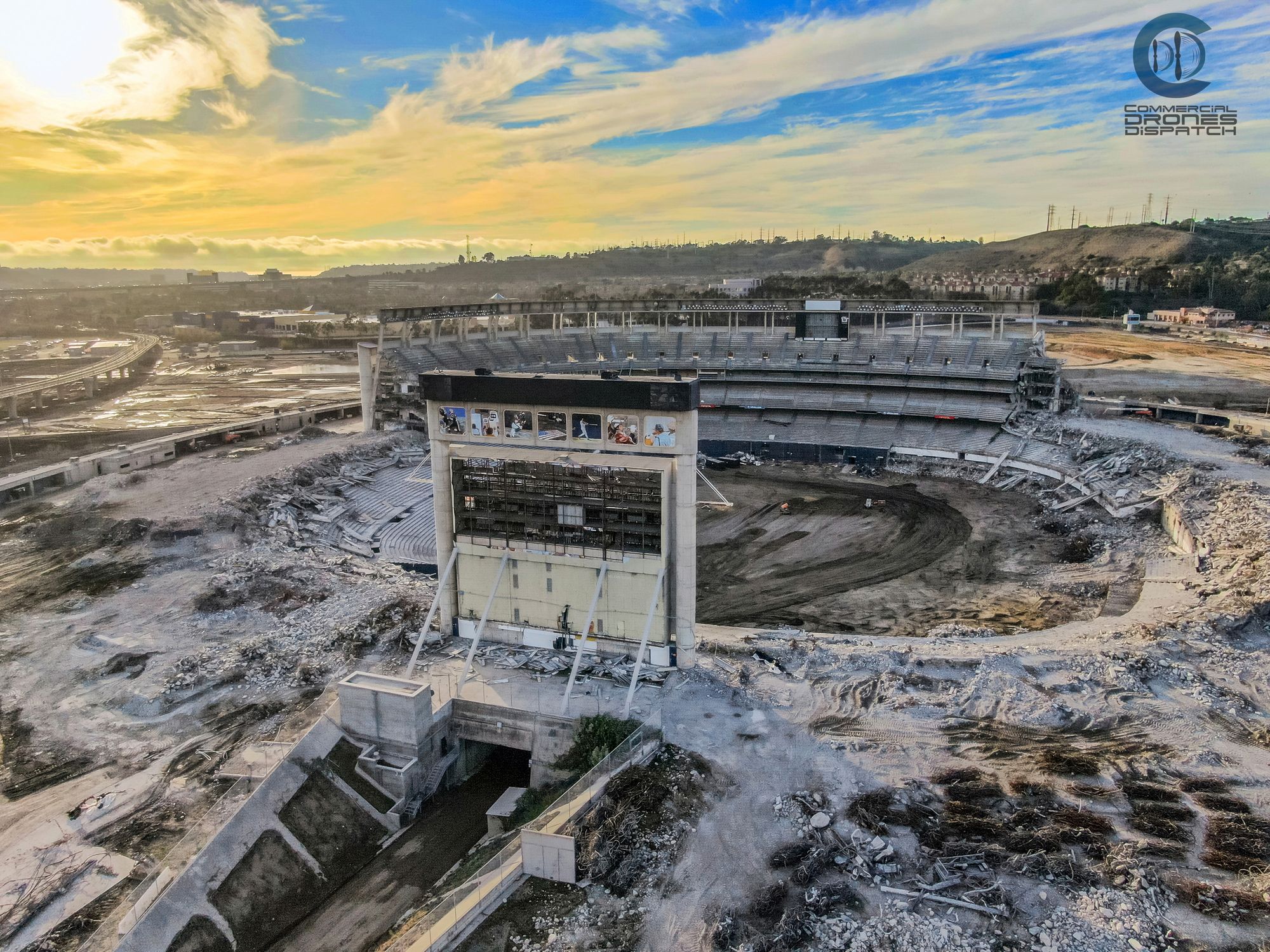 © Commercial Drones Dispatch
The venue is being taken down in pieces instead of an implosion. The second solution would violate California's legal and environmental guidelines. The stadium, which was built and inaugurated in 1967, used supplies that at the moment are unlawful in development initiatives. To keep an area protected from contamination, crews must take it down piece by piece.
Dr. Peter Andersen, professor of communications at SDSU stated: There had been numerous issues throughout the stadium that contained issues like asbestos and PCBs, stuff that needs to be extracted fastidiously. It's not such as you simply blow this up after which ship asbestos and different toxins simply wafting throughout the town of San Diego.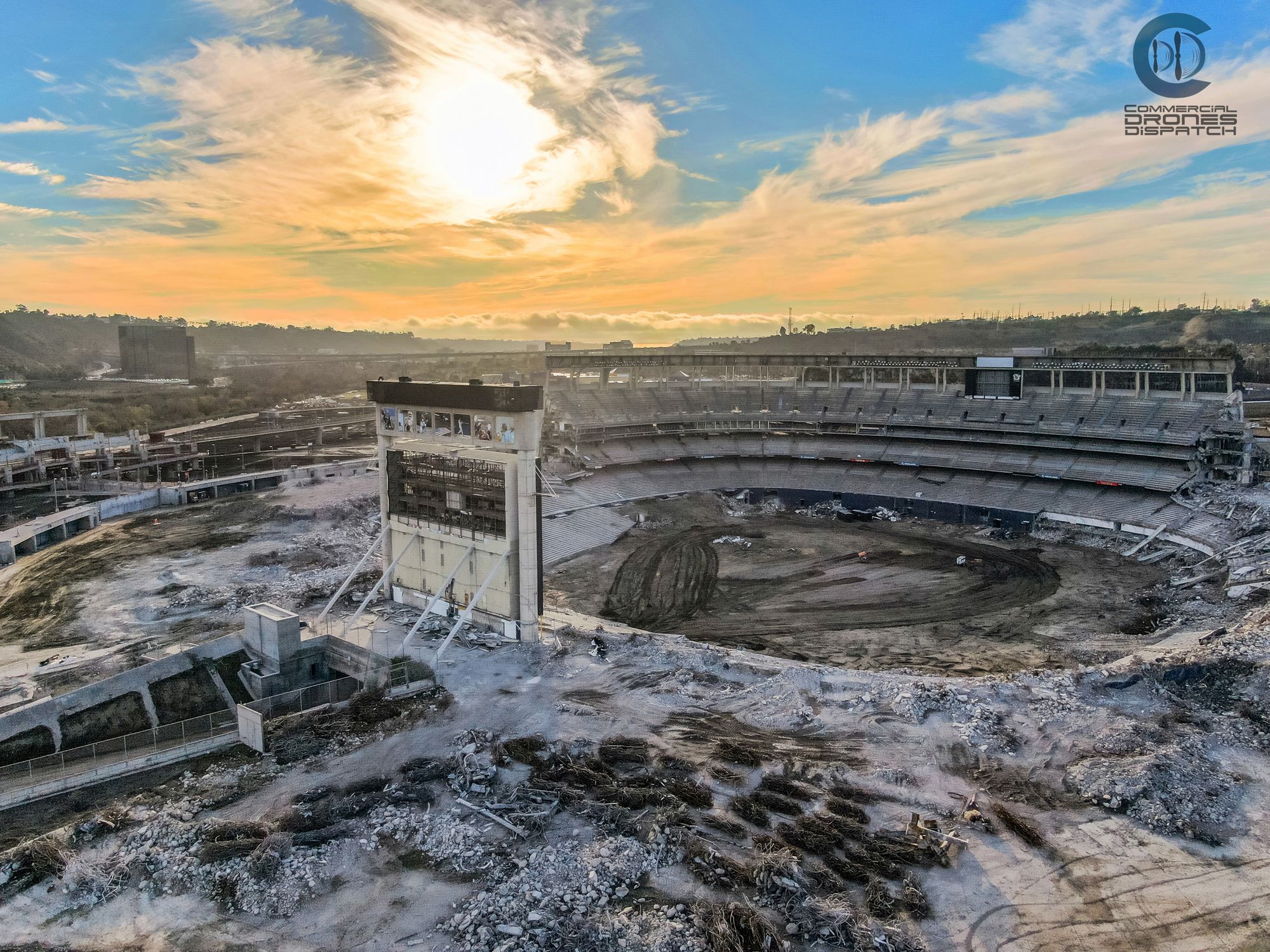 © Commercial Drones Dispatch
In June 2020, the city of San Diego approved the sale of the land and stadium to San Diego State University. Just two months later, the university officially took control to begin construction of their new 35,000-seat stadium. It will be home to the SDSU football team, as well as soccer, lacrosse and any other events they can bring to town.
SDCCU Stadium hosted the Super Bowl in 1988, 1998 and 2003. It also organized the 1978 and 1992 Major League Baseball All-Star Games. Plenty of fans are disappointed that due to the coronavirus pandemic the venue remains closed since March. They didn't get to say a proper goodbye to the place where they were cheering on the Chargers, Padres, and Aztecs.
Author: Karol Tatar