San Diego: SDCCU Stadium goes on sale as demolition is to start
source: StadiumDB.com; author: michał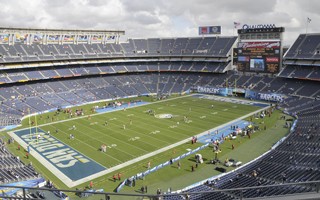 Seats are rather pricey but how about a section sign or lawnmowing equipment? Everything must go as the giant stadium is about to be demolished and gone for good.
SDCCU Stadium, formerly known as Qualcomm Stadium, Jack Murphy Stadium before that and San Diego Stadium at the very start, is about to become history. Dismantling of its movable elements has already begun and proper demolition work is expected to follow in early 2021. The legendary octorad-shaped stadium will eventually be replaced by a new Mission Valley campus, including a much smaller and football-specific stadium for the SDSU Aztecs.
Along with SDCCU Stadium, the tradition of tailgating around it will be gone. So has the Chargers sportsbook disappeared from San Diego and followed Chargers to Los Angeles. Locals will have to make do with gridiron sports after NFL has left the city. Those interested in odds for Aztecs' games can now check http://centreforum.org/ to find the best sportsbook for then.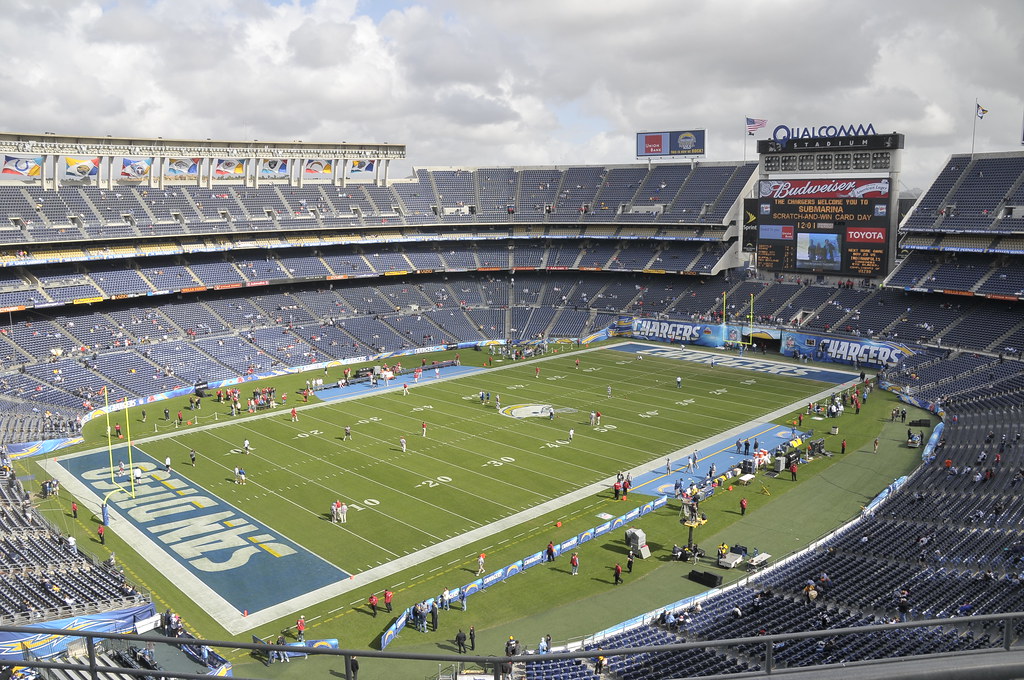 © Dirk DBQ
As for the stadium, you can still get a piece of it, quite literally, to treasure. San Diego State University is selling pairs of seats for $299 each, offering no more than two pairs per individual buyer. While the sentimental value is surely high, the price seems steep as well. If you want to find a better deal, special online auctions will be held between December 14 and 16 for nearly any stadium equipment you might think of.
Electric transport carts have a starting price of just $50, as do forklifts, lawn mowers, loaders and utility trucks. Obviously, these will be much more expensive once the bidding ends but one may also select something smaller. Stadium signage starts at $25 and getting a sign from the section fans' once occupied is a great way of remembering the stadium. There are over 500 signs to choose from!
While signs and stadium equipment is being sold through BidSpotter.com, all seats are distributed by SDSU themselves. The university is hoping the sale (starting with exclusive presale on Nov 30) will contribute to overall budget of the mission valley complex, thus the high asking price for seats.
SDCCU Stadium remains closed since March, awaiting its final day. The venue dates back to 1967. Thrughout its history it hosted a wide array of events, from NFL and three Super Bowls, baseball games by the Padres, soccer fixtures (including 2 Gold Cups) and concerts. The successor will be a 35,000 capacity stadium (so nearly half the capacity) surrounded by a massive mixed-use development. In total, the project is expected to cost $3.5 billion over the next 15 years.