Poland: Stadium's construction in Szczecin is nearing the finish line
source: StadiumDB.com [TS]; author: Tomasz Sobura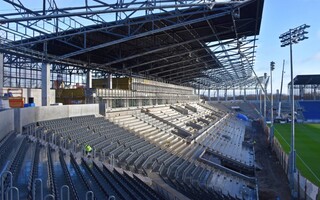 There is no longer a gap between the east and north stands. This week, work has been completed on filling the corner between them. What's more, the assembly of the last elements of the roof structure began yesterday.
Works at Stadion Floriana Krygiera are going according to the plan that assumed "closing" the auditorium of the facility by the end of the year. Therefore, in recent weeks, efforts have been focused mainly on the above-mentioned corner. Thanks to its completion, it was possible to move on to the final works related to the roof structure.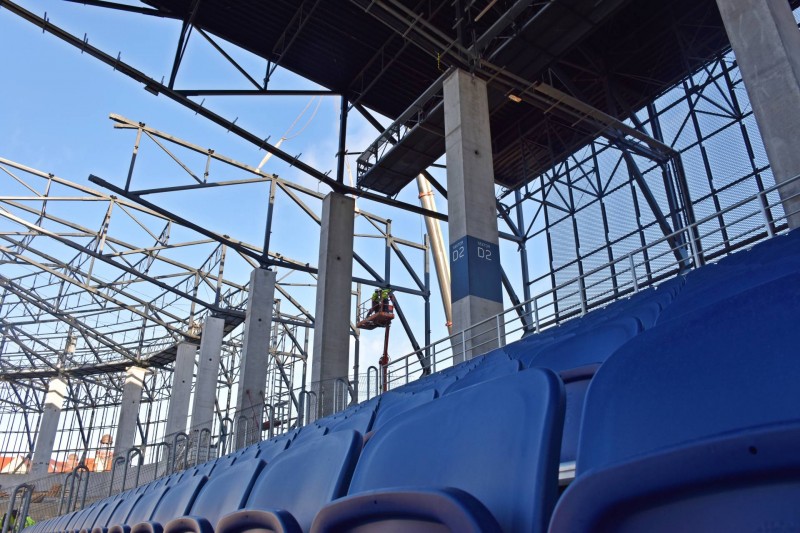 © Szczecińskie Inwestycje Miejskie
Between the east and north stands, there are concrete support columns, on which the missing parts of the roof structure will be placed. Once installed, it will be feasible to move on to covering the roof frame with sheet metal and then assembling the seating.
Work is also underway on the back-up facilities of the north stand. Flooring, thermal insulation and necessary installations are being made. Painting and glazing of the facade is taking place at the same time. It is worth reminding that the south and west stands have been in use for a long time.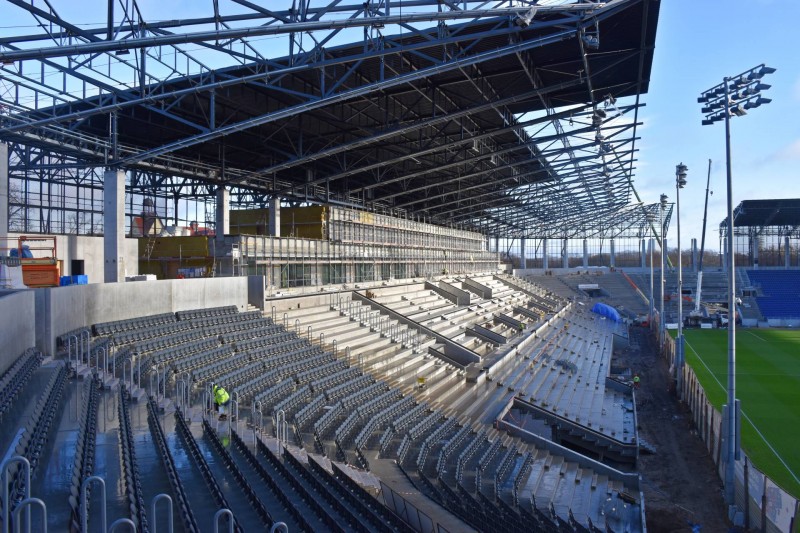 © Szczecińskie Inwestycje Miejskie
The total expenditure on the construction is still slightly above PLN 364 million (€ 78.6 million) and the contractor (Doraco) does not report the need to increase it. This is quite rare these days, given the current situation in the construction market and the inflation rate. Completion of works at the stadium is expected in the middle of next year.
The Szczecin City Hall received PLN 93.5 million (€ 20 million) from the Governmental Fund for Local Investments in order to counteract the negative effects of the pandemic. The entire amount was allocated to the construction of Stadion Floriana Krygiera.
Author: Tomasz Sobura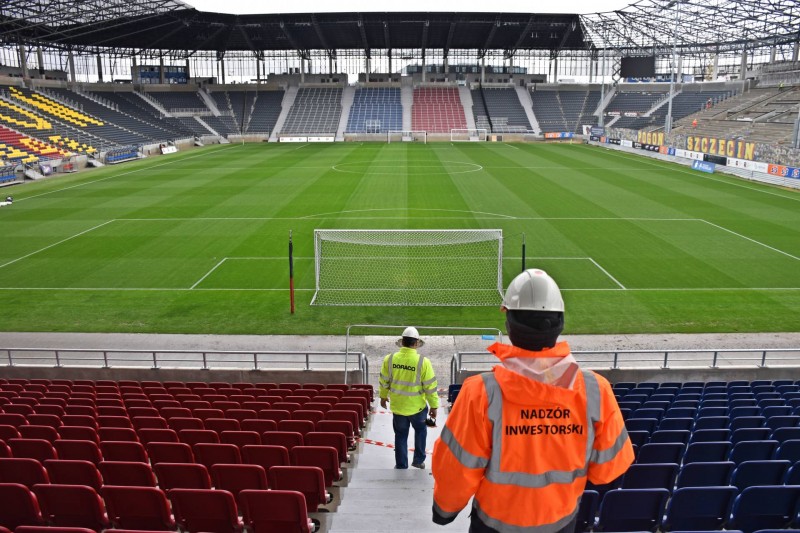 © Szczecińskie Inwestycje Miejskie