Barcelona: Financing of Espai Barça approved by socios
source: StadiumDB.com [TS]; author: Tomasz Sobura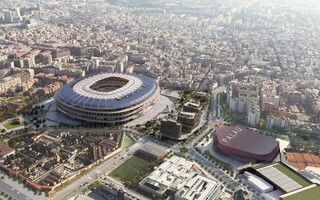 Some time has passed since the announcement of the plans for the revamp of Camp Nou and the accompanying facilities. Finally, specific deadlines and details for the implementation of each stage of the project were revealed.
Espai Barça's new financing plan was approved by club members following an online vote on December 19. 87.8% of the socios (42,693 people) voted in favour of increasing the club's debt in order to implement a project worth €1.5 billion. The turnout in this somewhat unusual referendum was 44.2%.
In practice, this means that the club members have agreed to an investment worth almost as much as FC Barcelona's current debt is worth. According to Reuters, it is nearly €1.35 billion gross. €900 million will be spent on the stadium itself and the remainder of the €1.5 billion will be allocated to other club facilities.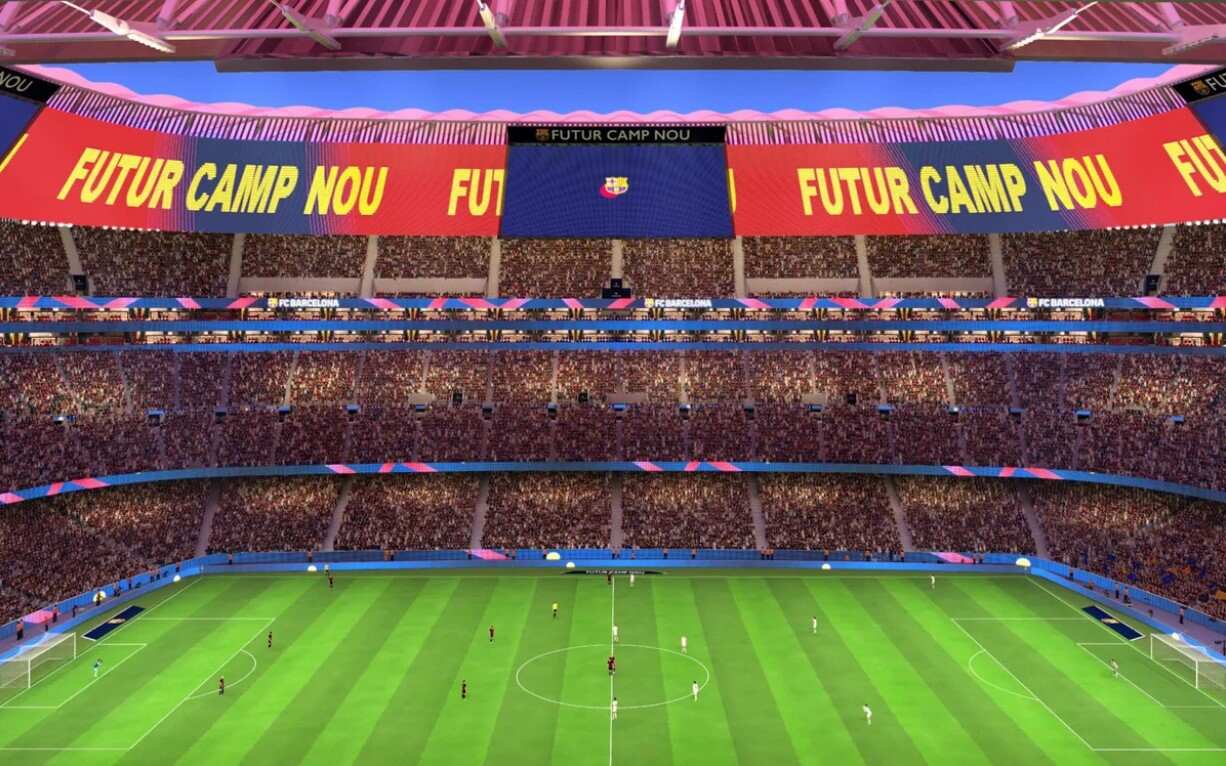 © FC Barcelona
The club will take out a loan of €595 million from Goldman Sachs with a repayment plan of 35 years. The agreement provides for a 5-year grace period for restructuring Blaugrana's finances. This means that FC Barcelona will only have to pay off the interest on the loan in the first 5 years, excluding the capital installment.
The greatest hope for a problem-free loan repayment is the expected increase in FC Barcelona's revenues by €200 million per year from the use of the new stadium. This financial forecast was presented by the president of the club Joan Laporta.
FC Barcelona is also in talks regarding the sale of naming rights to the venue. Bids ranging from 10 to 20 years are considered. It is expected to obtain a minimum of €30 million per year.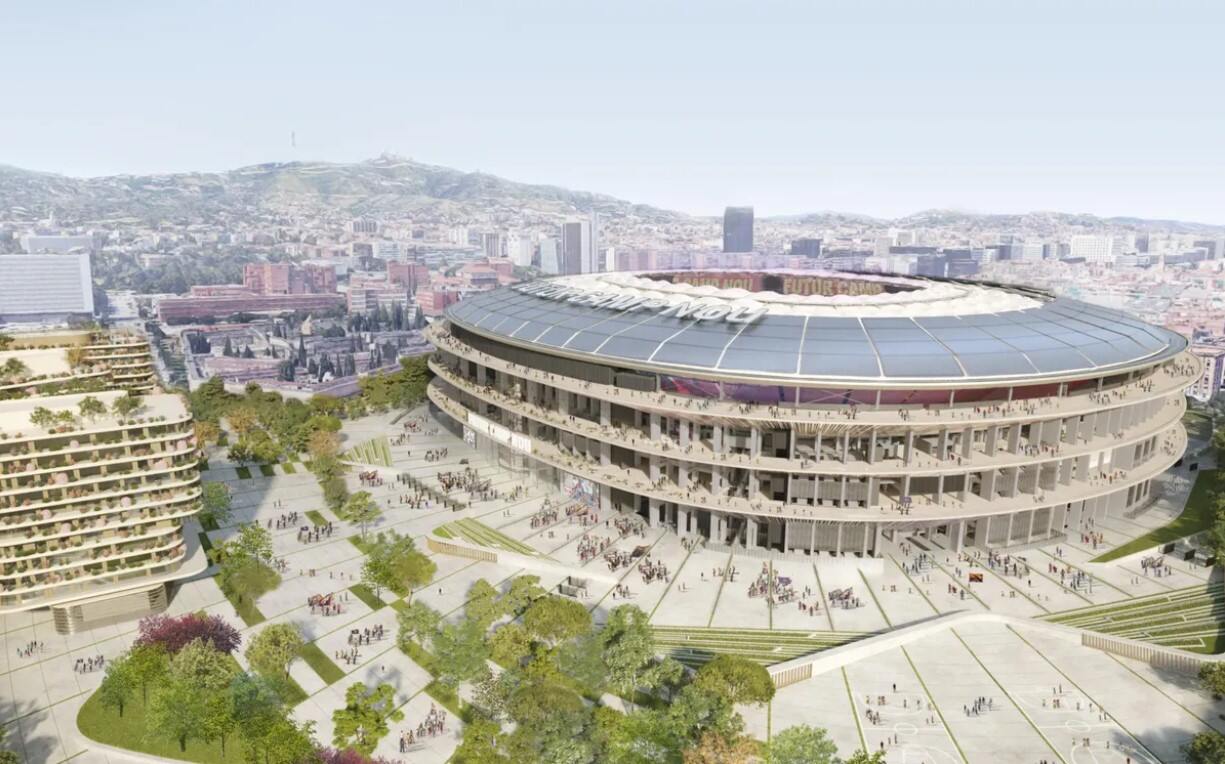 © FC Barcelona
Modernisation works at Camp Nou are likely to start next summer, and part of the ground will be closed to the public during the 2022/23 season. FC Barcelona is to spend the 2023/24 campaign in a different stadium but will stay in its home city.
Estadi Olímpic de Montjuïc is most often referred to as a temporary option for Blaugrana. The club will return to Camp Nou for the 2024/25 season, although construction works are expected to last until the end of 2025.
Under the same project, the Palau Blaugrana (basketball arena) will be expanded from 10,000 to 15,000 seats between 2024 and 2026. The cost of the works is estimated at €420 million. In the years 2025-2027, Campus Barça will be upgraded with new conference rooms, children's play areas, restaurants and an e-sports arena.
There will also be 2,500 square metres of commercial space, and 3,000 square metres will be designated to the museum. The cost of works related to the campus and its surroundings is €100 million. In addition, €60 million will be allocated to the change of the municipal zoning plan, and on Estadi Johan Cruyff - €20 million.
Author: Tomasz Sobura