New design: Gubin strives for historical stadium rebuilding
source: stadiumdb.com [ŁB]; author: Łukasz Błażewicz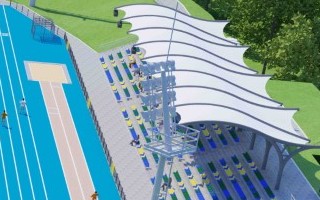 A little border town in the western Poland prepares for a complete renovation of its historical ground. One of the aims is to catch up with the recent growth of the local football club, Carina Gubin.
The historical roots of the municipal stadium in Gubin date back to the 1930s. As the home ground of Carina Gubin, it currently serves mostly football purposes. The renovation of the picturesquely situated construction aims to make it a multifunctional stadium, being able to host athletics events as well.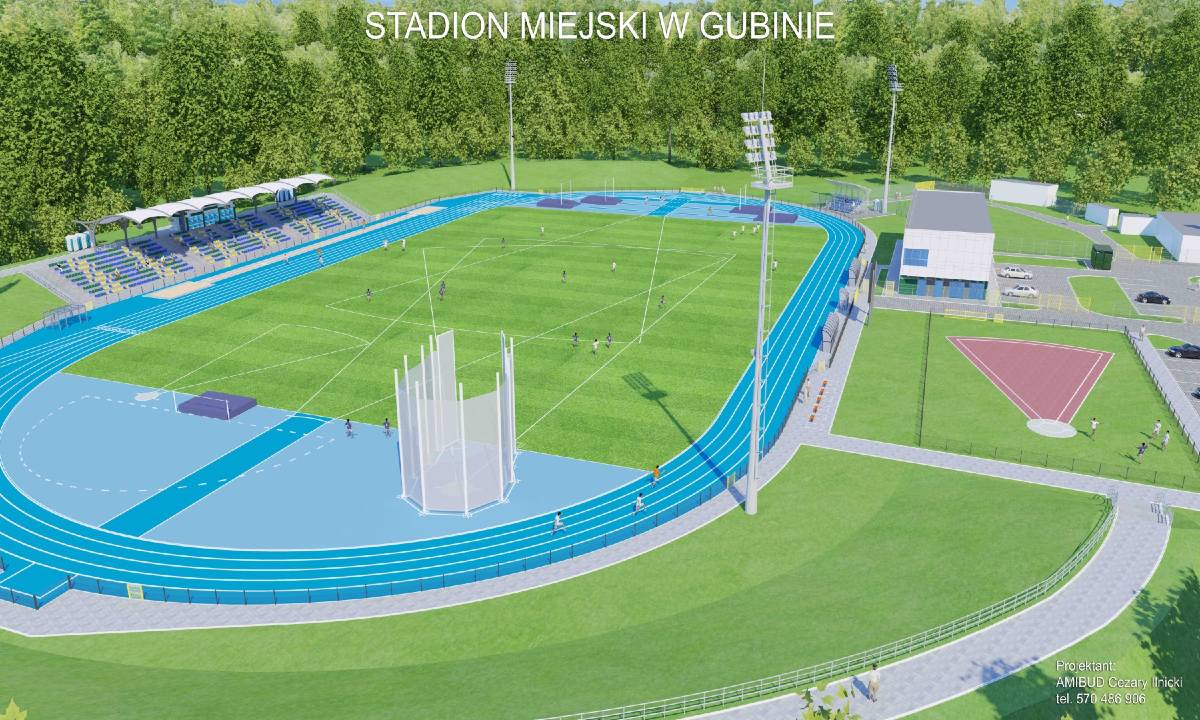 © AMIBUD Cezary Ilnicki
Demolition of the eastern part of the existing construction is necessary to pave the way for a new, two-floor administration building, containing locker rooms, a conference hall and wellness facilities. The main stand with 9 rows of seating under the white, sail-like roof, is to be located on the opposite side of the ground.
The main stand's capacity of 974 individual seats (including 32 in the premium section and 12 in a dedicated press area), is to be complemented by a separate, covered stand for 64 visitors. Altogether, it sets the overall stadium capacity to 1038 seats.
The existing football pitch has to be relocated, in order to accommodate a brand new athletics track along with other field facilities. Floodlights (500 lx) are to be situated on four standalone masts within the stadium.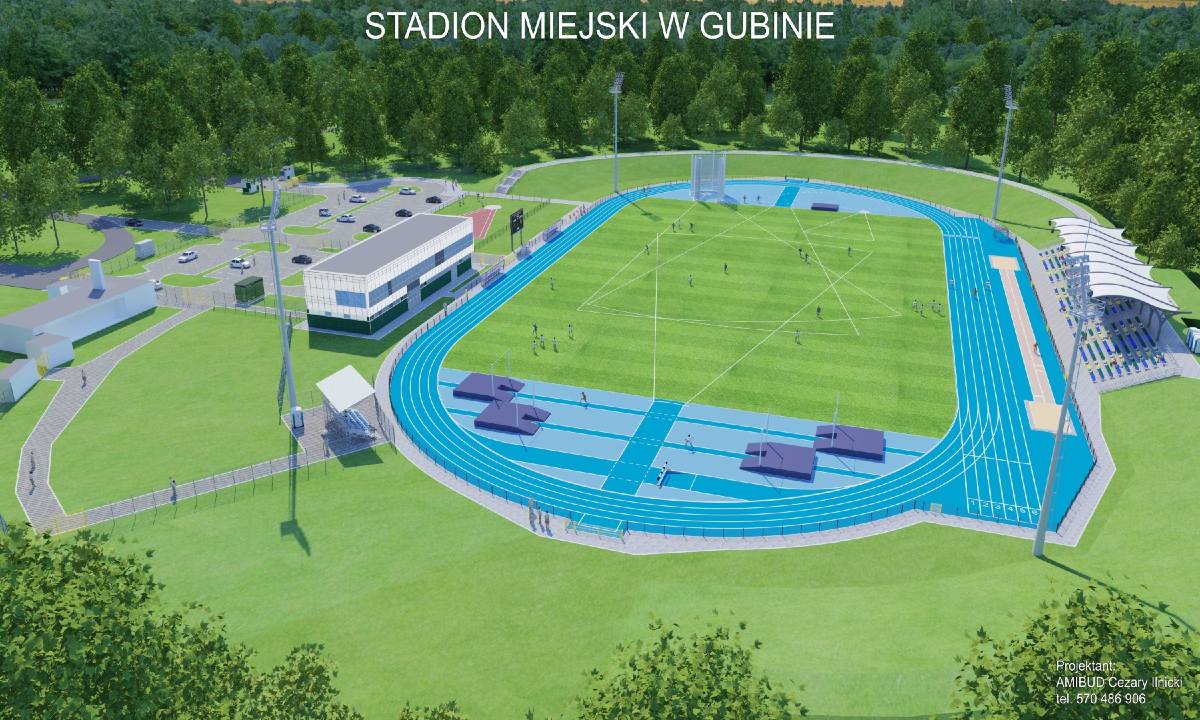 © AMIBUD Cezary Ilnicki
The estimated cost of the investment oscillates between 24 and 28 million PLN. Such an expense is way beyond the capabilities of a small town. For that reason, the local authorities are going to submit a request for a government funding.
In the nearest future it should become clear if - and to what extent - the project is to be backed by the so-called Polish Deal - a programme designed to support the economic growth across the country in the wake of the pandemic.
Author: Łukasz Błażewicz