Madrid: Bernabéu in 2023 fully multifunctional
source: StadiumDB.com [TS]; author: Tomasz Sobura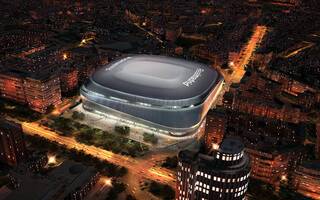 Real Madrid's stadium closed to the public on March 1, 2020. The reason was to enable an efficient thorough reconstruction. One and a half years remain until the end of the work, but the initial effects can already be admired.
Basketball and tennis games played simultaneously
"Los Blancos" returned to Estadio Santiago Bernabéu on September 12 when they defeated Celta Vigo 5-2. The ground already allows football fixtures to be played, but there is still a lot of work to be done with implementation of the design of GMP Architekten, L35 Arquitectos and Ribas & Ribas. The construction of the stands has remained practically unchanged, unlike the playing field, which is to be completely transformed.
Yesterday, the club released a new video that shows technical solutions that will soon be put into practice. The most spectacular one is the retractable field that has been divided into six segments.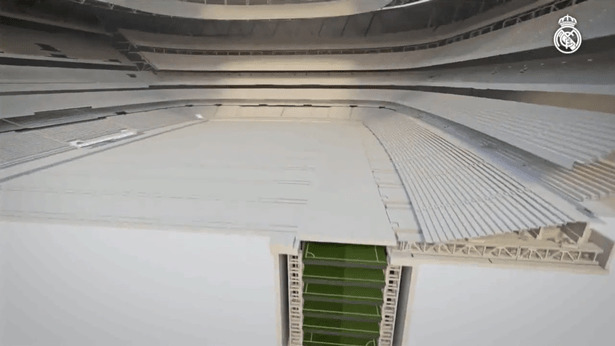 © RealMadrid.com
When an event other than a football match is going to take place in the arena, the rectangular strips of turf will go to the 35-meter-deep cave under the bottom tier of the west stand. The turf will not be left alone there. It is to be carefully cared for, watered with fully automatic sprinklers and illuminated with LED and ultraviolet lamps.
After dismantling the pitch, the venue is to enable conversion to other sports. It will be possible to play basketball, tennis and American football. Interestingly, it will be feasible to organise two matches at the same time, incl. basketball and tennis match by dividing the football field in half and installing temporary stands. As for non-sporting events, fairs and music concerts are planned.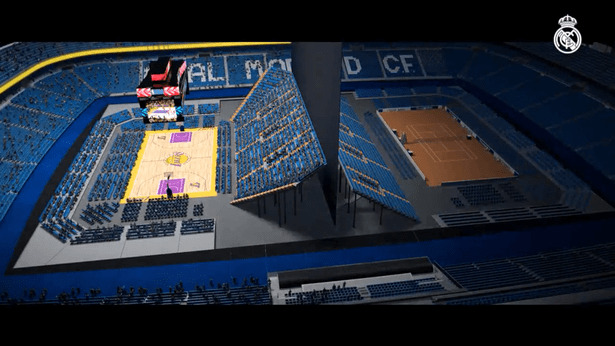 © RealMadrid.com
30 years to pay off the stadium loan
Another new thing is the ground's capacity increase to 89,000. In addition, a new museum, luxurious restaurants (five with a view of the pitch) and a shopping centre will be created. All this is to contribute to the multiplication of revenues from the match day. Before the grand opening of the arena takes place, the system of sunlight penetration into the interior of the stadium will also be improved.
Earlier, in the middle of the year, around 700 operatives worked on the installation of a retractable roof. It was not without problems, because on May 26 a small fire broke out that fortunately was quickly brought under control.
Real Madrid will spend a total of around € 800 million on the renovation of Estadio Santiago Bernabéu, and the facility is not to be fully ready until mid-2023, although the grand opening is scheduled for autumn 2022.
It is predicted that the venue is to bring Real Madrid over € 100 million per year, making "Los Blancos" one of the few clubs in the world that generate € 1 billion in annual revenues. The transformation of Bernabéu involves the repayment of a 30-year loan that entails € 29-35 million per year.
Author: Tomasz Sobura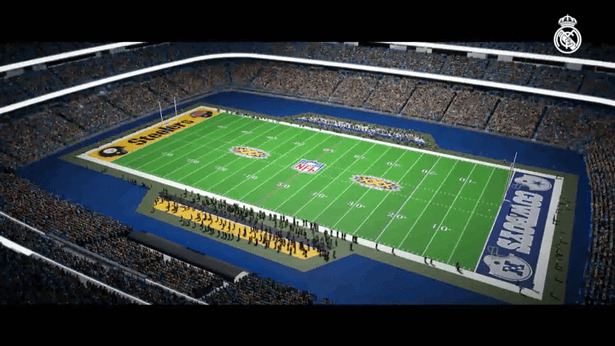 © RealMadrid.com