England: New details of Leicester's expansion
source: StadiumDB.com [TS]; author: Tomasz Sobura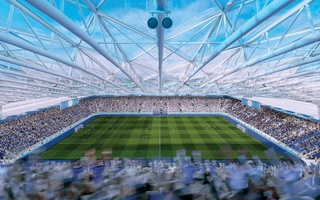 It seemed that the scope of work would be much smaller. However, it turns out that the construction intervention is to affect three stands, not one, as initially announced. New documentation was presented this week by the city council.
The main goal of the works is to increase the capacity of the ground by adding a second tier to the East Stand. According to initial objectives, it was planned to be enlarged by 8,000 seats. However, the latest information released by the club tells us that it will ultimately be 8300. This will allow King Power Stadium to reach the desired capacity of 40,000.
One of the big revelations is the reconfiguration of both the southern and northern stands (behind the goals). These stands will not increase their capacities, but the concoursess around them are to be expanded to improve the comfort level of fans visiting these parts of the venue.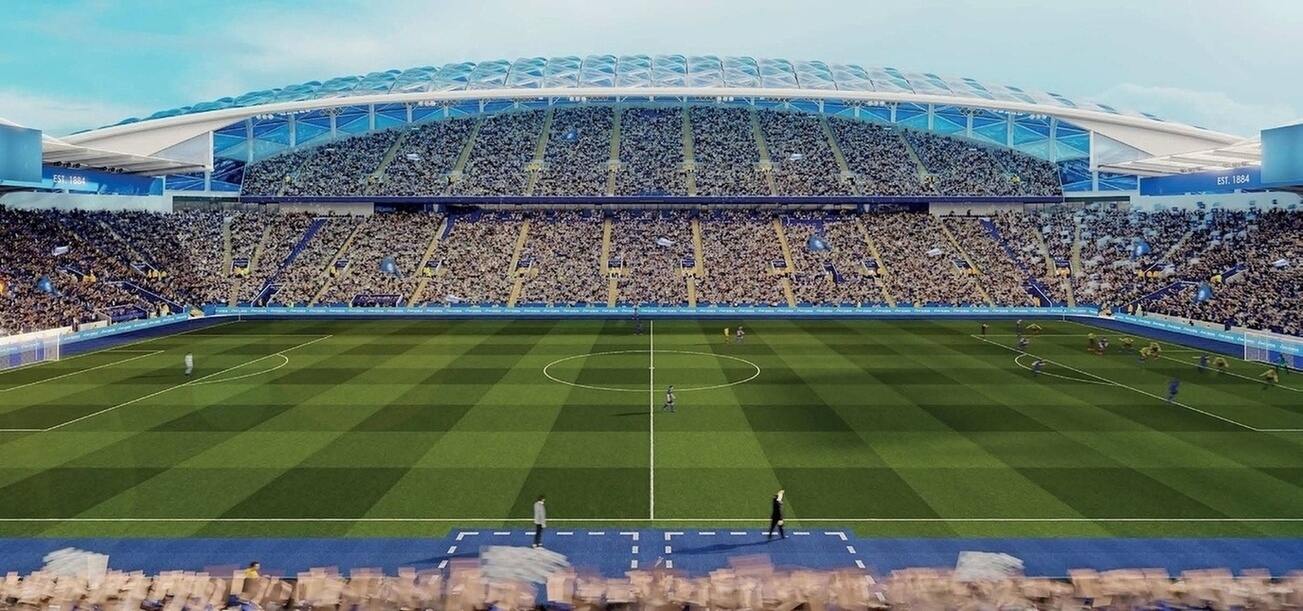 © Leicester City FC
As for the East Stand, the lower tier of the structure is to have more hospitality seats. It is estimated that there will be 1,390 of them in total. In addition, 206 supporters will be able to watch games in luxury private boxes.
Moreover, there will be 7,222 general admission seats and 800 premium general admission seats, theoretically for anyone willing to pay a bit more. The new East Stand is to consist of five levels of back-up facilities with a rich gastronomic and bar offer. The whole thing will be covered with a cladding resembling bubble wrap.
In the vicinity of the stadium, the Thai owners of the club want to build a 15-storey hotel with 220 rooms and an indoor arena with a capacity of 6,000 for conferences, concerts, indoor sporting events and live performances.
Connecting the indoor arena with the new East Stand and the hotel via a footbridge is strongly considered. The principals of Leicester City also plan to create new retail space, a multi-storey car park and a 20-storey tower block with 234 apartments.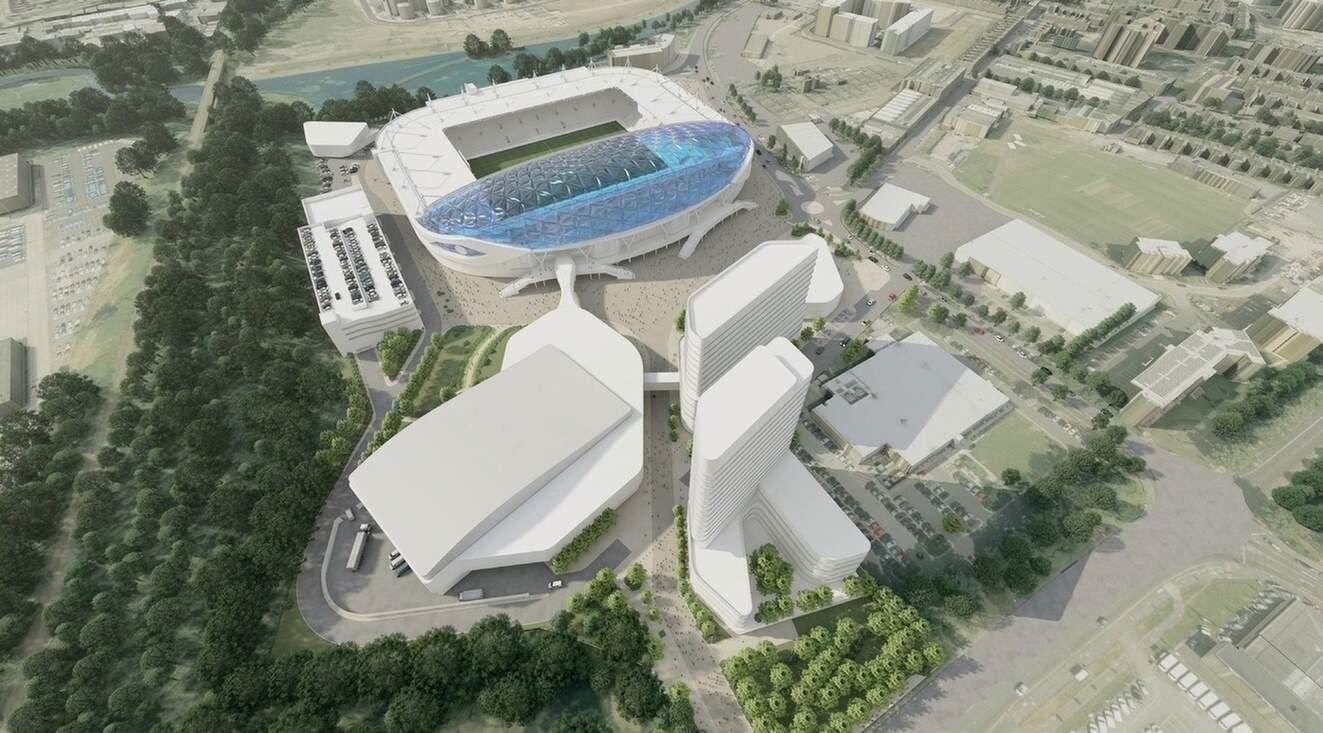 © Leicester City FC
Construction work is expected to start in spring 2022. When all goes according to plan, the venue should be ready in the summer of 2024. The remaining investment tasks are to be implemented in the years 2024-2026.
The club reassures that during the works the arena's capacity will not go down. The expansion is likely to allow more non-football events to be hosted at the stadium. At present, Leicester City has a permission for 5 such events per year, but there is a chance that this number will go up to 10 after the revamp of the facility.

Author: Tomasz Sobura