Australia: Sydney Football Stadium near to completion
source: StadiumDB.com [TS]; author: Tomasz Sobura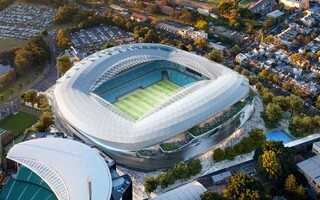 The construction of the facility enters its decisive phase. Everything indicates that the opening is to take place in the autumn of next year. Chances are good that the 2022 NRL Grand Final will be held in a new arena.
The 42,500-seat Sydney Football Stadium will replace Allianz Stadium that was demolished in 2019. When completed, the venue is to have 1,500 fewer seats than its predecessor, but in return fans will enjoy comfortable seats and more legroom.
The assembly of the seating began last month. The first 900 of them have already been put in place, completing three bays in the middle tier of the southern stand, and by mid-2022 all the seats at the stadium will be in.
What's more, works related to the installation of the roof have begun. The contractor started the process from the southern and northern stands (behind the goals) and managed to place the steel frame of the canopy there.
The next step is to cover the above-mentioned frame with a membrane. The roofing will protrude slightly further than the first row of stands and slope towards the inside of the stadium. This design solution is to effectively protect supporters from wind and rain.
Earlier, work on the reinforced concrete structure of the venue was completed, while the façades will take their final shape by the end of November. Another good news is the confirmation of the construction of an underground car park for 1,500 vehicles, playgrounds and recreational areas surrounded by greenery.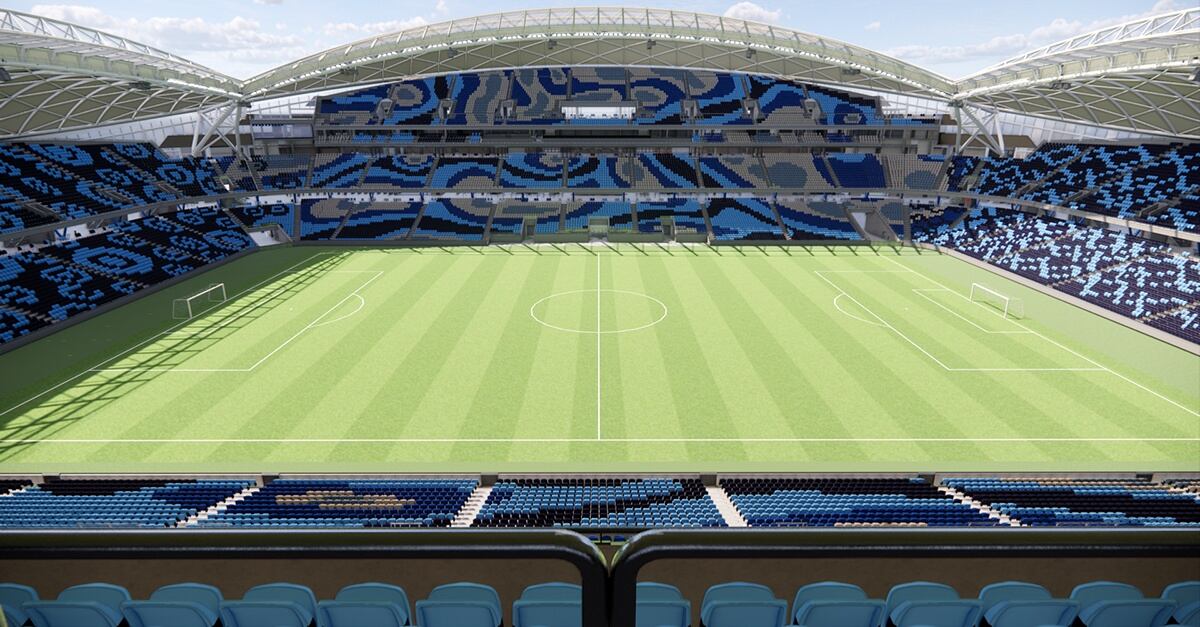 © Cox Architecture
The year 2022 will mostly be spent on finishing works inside the building, and thus the cranes from the site should be removed within the next 6 months. It appears that construction has already made up for all the delays caused by the pandemic stoppage.
Sydney Football Stadium is to serve two rugby teams (New South Wales Waratahs and Sydney Roosters) on a daily basis, as well as Sydney FC footballers playing in the A-League. It is possible that the facility will also be rented by other clubs from the NRL. In addition, the arena is to host the 2023 FIFA Women's World Cup and the 2032 Olympics. The venue contractor is John Holland and the cost of works is A$ 828 million (US$ 620 million).
Author: Tomasz Sobura