The Netherlands: Changes to Nieuw Cambuurstadion design
source: StadiumDB.com [TS]; author: Tomasz Sobura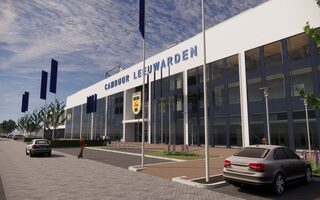 Rapidly rising prices of building materials forced modification of the future stadium in Leeuwarden. The amendments are aimed at keeping the project within the assumed budget.
The most important change refers to the stadium's roof, which won't be a continuous structure towering over the auditorium. Each of the four stands will have a separate roofing and the corners between them are to remain unbuilt.
To protect fans from rain, the canopy will be made of specially hardened transparent plastic. The facade of the facility is also to be simplified, but the scope of alterations has not yet been specified by the club.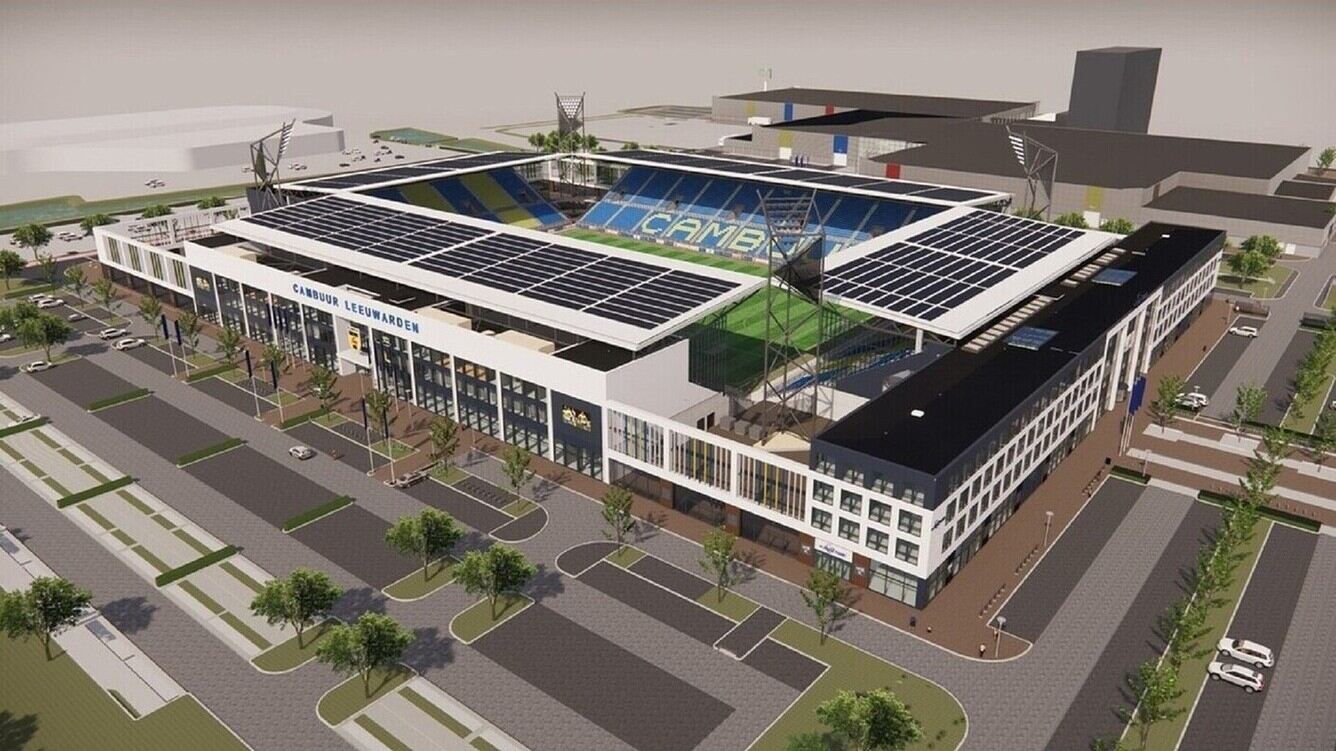 © SC Cambuur
The aforementioned changes to the design are to close the budget gap of € 2.8 million resulting from the sharp increase in steel prices on global markets. The modification of the concept was communicated to supporters and residents of the district during a meeting on October 12. About 200 people accepted the amendments with understanding, although some had doubts about the noise level the stadium would generate.
Before the construction begins, the last formalities still need to be completed. One of them is the submission of an application for an environmental permit, which is to take place on October 22.
The application should have been submitted by Van Wijnen (general contractor) by September 14, but the design cuts delayed the procedure. This document is crucial because without it the city cannot grant the contractor a loan of € 14 million.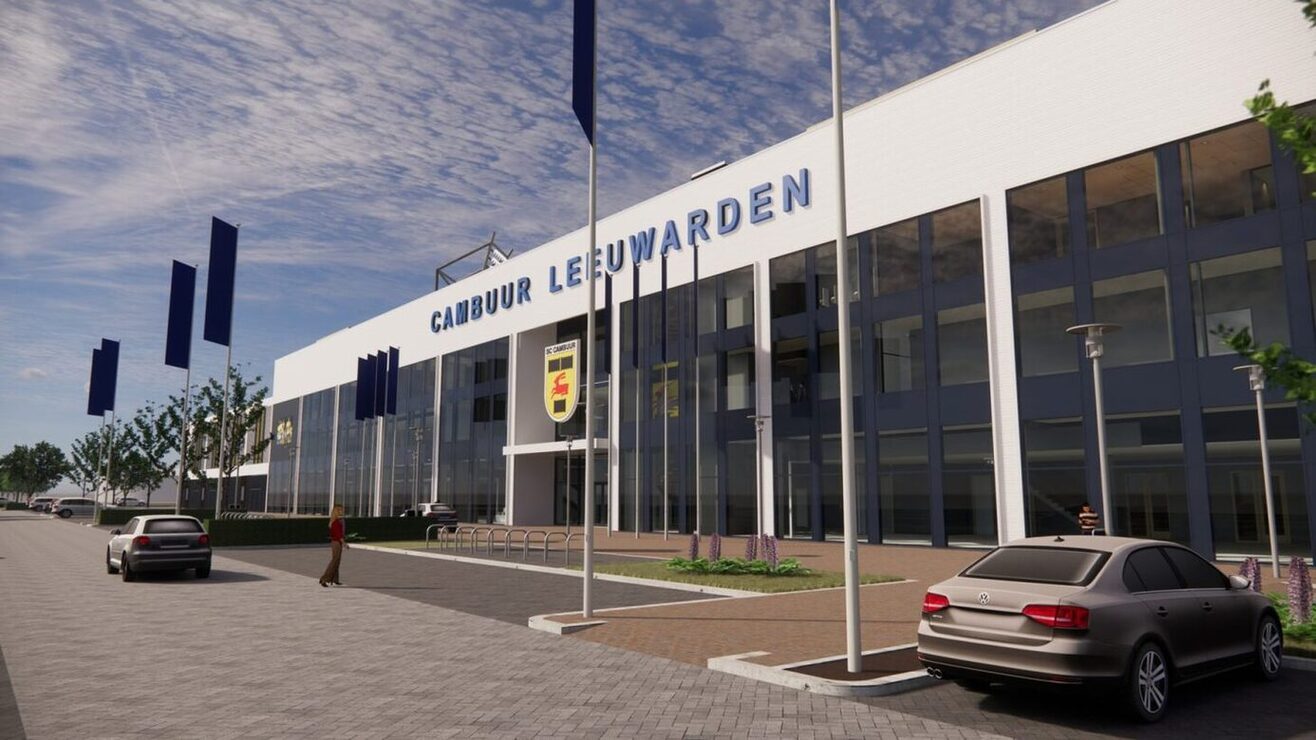 © SC Cambuur
Nevertheless, Van Wijnen assures that at this point there is no risk of missing the arena commissioning date scheduled for the summer of 2023. It is theoretically possible that the partially completed stadium will open in September 2022, allowing SC Cambuur to play there.
If all goes to plan, work in the western part of Leeuwarden will begin early next year. The demolition of buildings at the WTC Expo is to start this month. This is a necessary site clearance for the construction of the venue. The club's old stadium is to be pulled down and the plot will be used for residential construction.
Author: Tomasz Sobura