Portugal: 18 years since Estádio da Luz inauguration
source: StadiumDB.com [KT]; author: Karol Tatar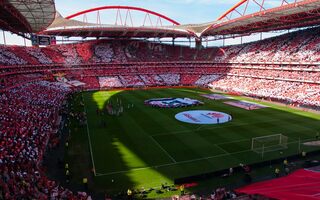 Opened on October 25, 2003 with an exhibition match between Benfica and the Uruguayan side Nacional, today Estádio da Luz is celebrating its 18th anniversary.
Today is Estádio da Luz's 18th birthday. Although the former and original Benfica's stadium had a massive capacity equal to 120,000 seats, the present venue is considered to be one of the most unique grounds in Europe. It was voted the most beautiful stadium of the old continent in the Internet poll of L'Équipe in 2014.
Thanks to its location in Lisbon and the largest capacity in the country, it was the UEFA Euro 2004 arena (hosting five games, including the final) and numerous Portugal's international matches. In 2007, a new list of the Seven Wonders was announced here in Lisbon, and UEFA chose "da Luz" as the location for the 2014 Champions League final and the 2020 finals (non-standard format due to the pandemic).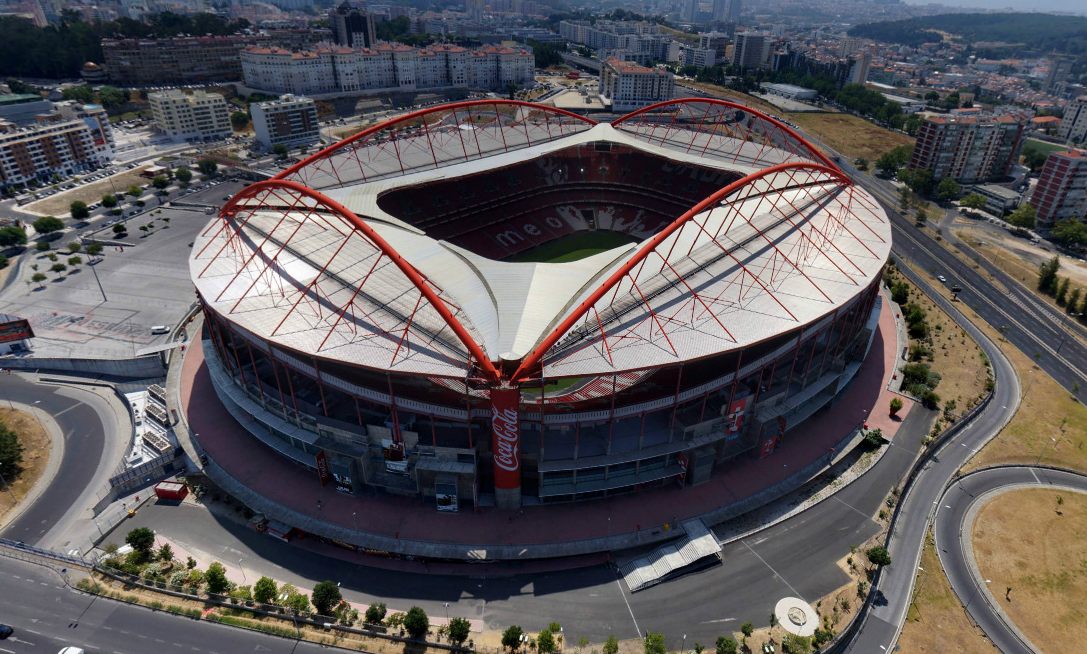 © SL Benfica / Skyphoto
Estádio da Luz was built in accordance with the most innovative principles and techniques of modern stadiums. It respects the most demanding safety regulations as well as FIFA and UEFA recommendations.
The seating capacity currently is set at 64,642. The €130M centrepiece offers over 7,000 specially positioned and comfortable VIP seats, 156 luxury boxes, 2 giant screens (seen from any place) and 3 underground floors.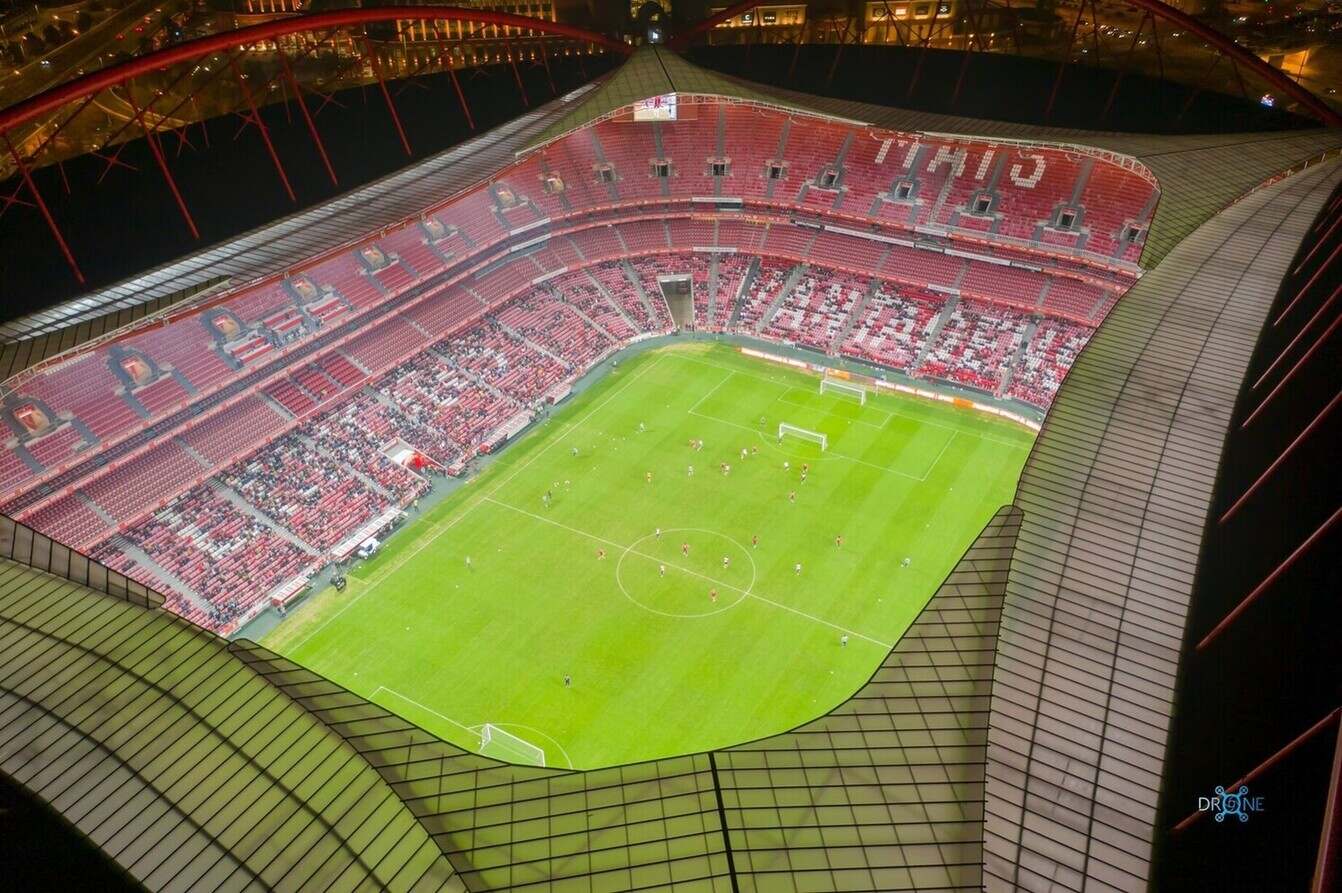 © Instagram: @flymydr8ne / flymydrone.pt
Innovative and high-tech
SL Benfica has become the first Portuguese football club to offer 5G connectivity at their facility. The main aim of the club is to radically transform the live game experience. During the matches, fans will be able to get immersive content, including real time game and player statistics, choosing the angle from which to watch the game. All our readers can follow more examples of the use of 5G technology at the stadiums at the link below.
Technology: 5G revolution offers unique stadium possibilities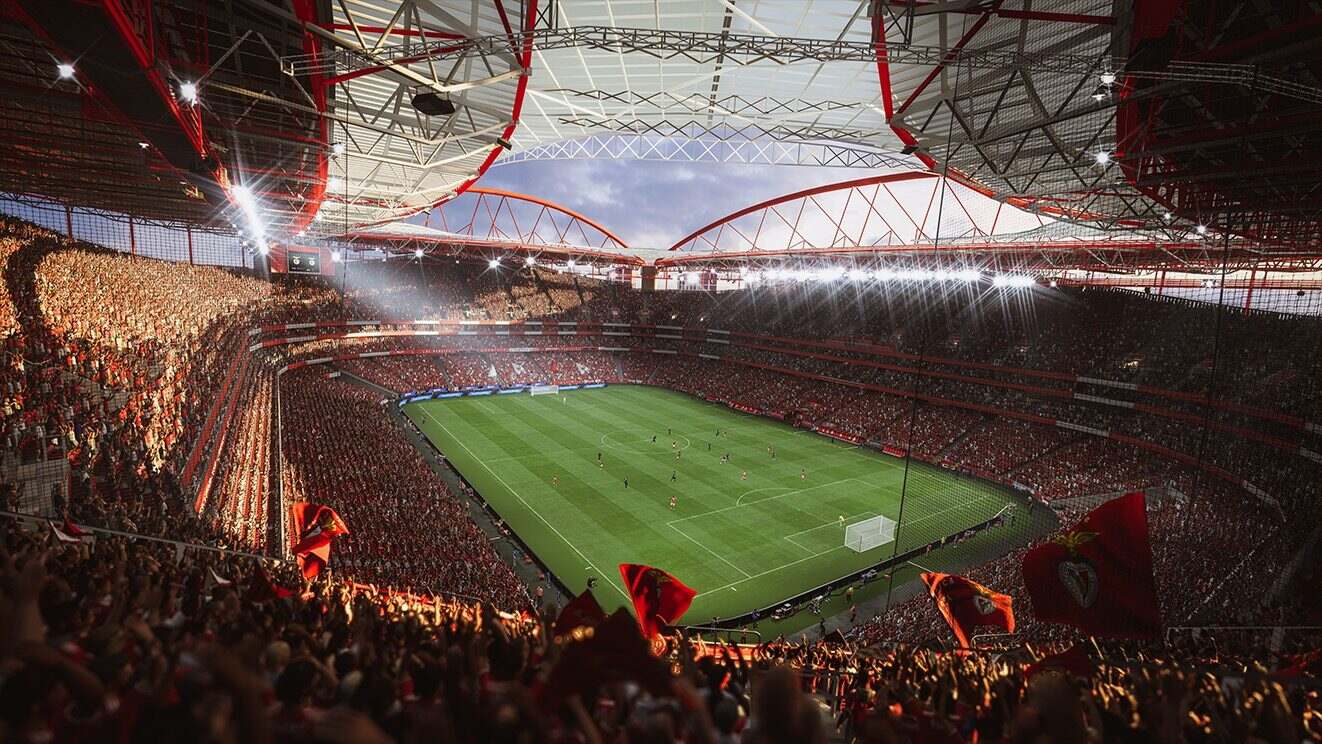 © ea.com
The authentically recreated Estádio da Luz pleases the eye of gamers in the new FIFA 22. The venue from Portugal is one of the four new licensed stadiums included in the game under the EA Sports brand. The arena is famous for the unusual mascot of Benfica, the eagle that flies over the pitch before each fixture.
Author: Karol Tatar