Mexico: Estadio Azteca getting ready for 2026 World Cup
source: StadiumDB.com [TS]; author: Tomasz Sobura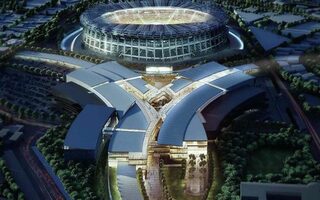 The legendary stadium will be the host for the World Cup games for the third time in its history. It is one of the three Mexican venues that have been designated to organise the tournament. The neighbourhood of Estadio Azteca is about to undergo a radical change.
Planned revitalisation of the district
Estadio Azteca was inaugurated in 1966. It has gone through a number of renovations since then, including several in the last decade. As a result, it looks decent and meets all FIFA standards. However, the area around the facility leaves much to be desired, but that is expected to change soon.
In connection with the hosting of the 2026 World Cup, a plan to revitalise the immediate vicinity of Azteca was developed under the name "Conjunto Estadio Azteca". The design is visually divided into two parts.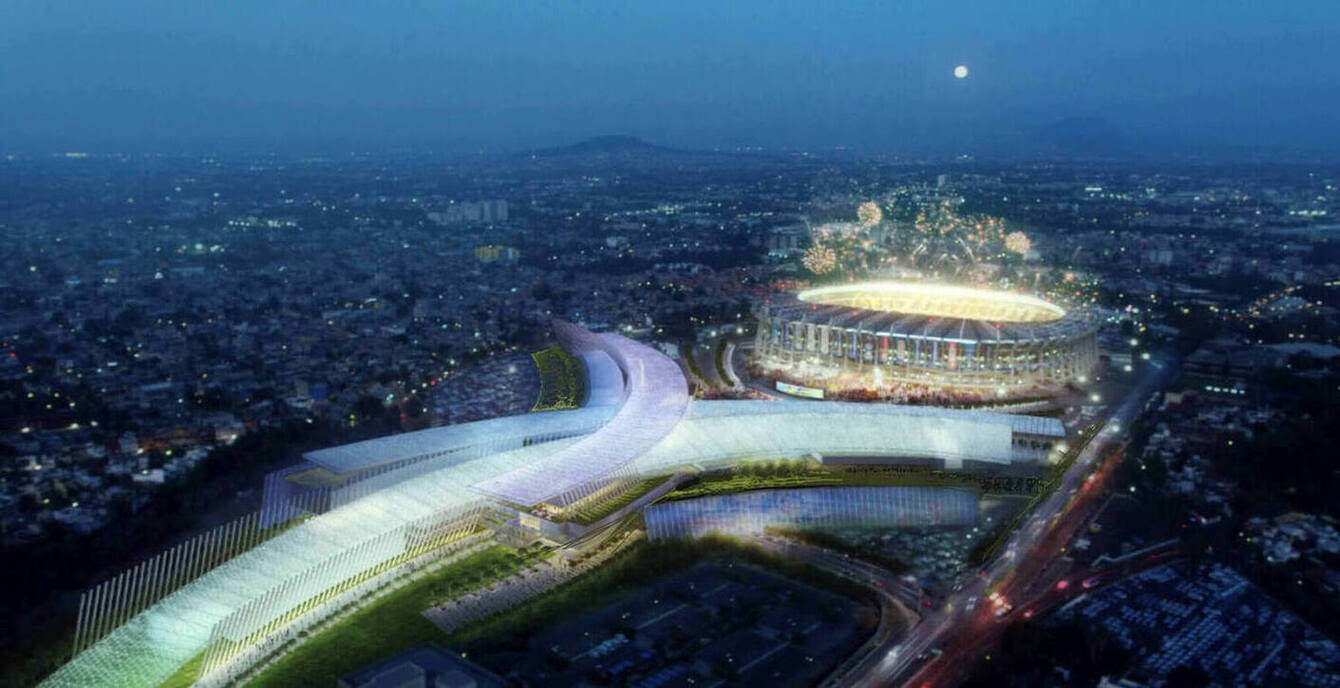 © Conjunto Estadio Azteca
The first one (Comercio Estadio) envisages the construction of a shopping centre with a 7-storey car park and a hotel with a similar number of floors. Both buildings will be connected with each other through an integrated roof.
The second part (Centro Estadio), closest to the stadium, involves the extension of the shopping centre and building another parking lot. The new facilities, together with Estadio Azteca, will form a sports and shopping complex embedded in the greenery of Santa Ursula Park. Interestingly, the venue would be connected to the hotel by a tunnel, which would allow players to walk directly from the hotel to the stadium's dressing room and car park.
Local residents do not want mega-project
The project seems to be a sealed investment despite stiff opposition from the residents of Coyoacán and Tlalpan. Locals fear that the mega-project will increase the cost of living in the area, reduce the supply of housing and - worst of all - lead to a shortage of drinking water in the neighbourhood.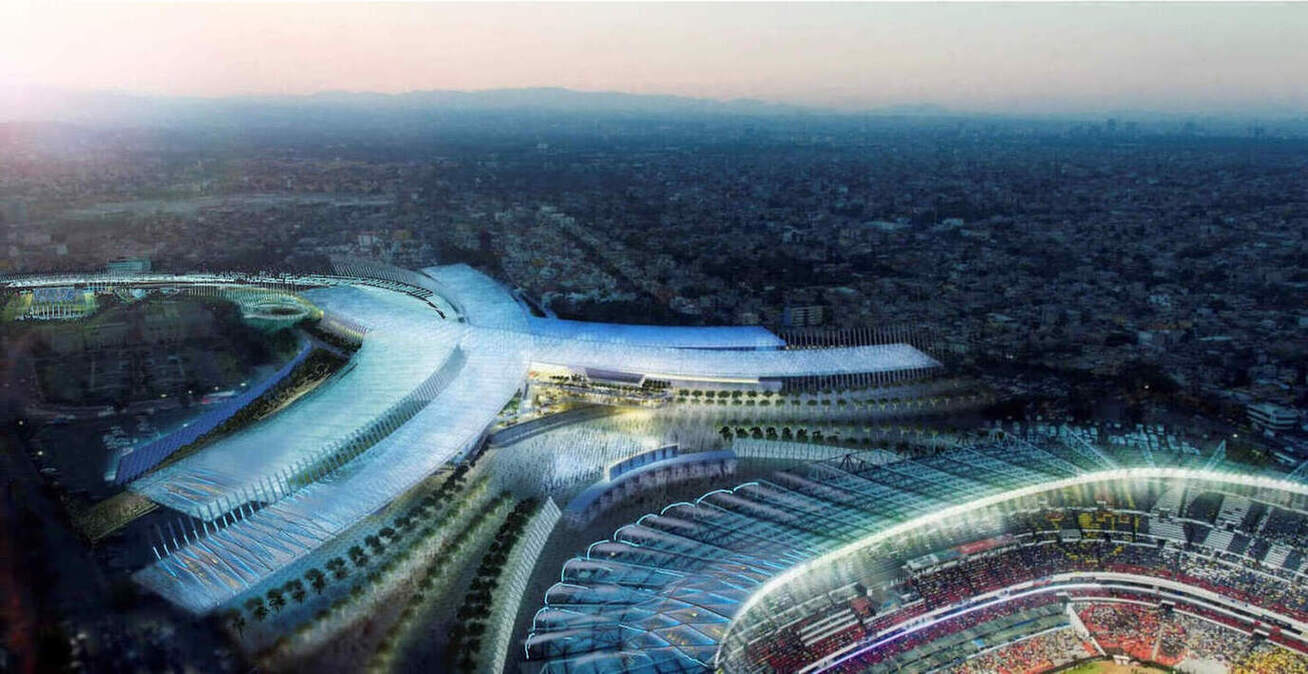 © Conjunto Estadio Azteca
On October 11, public consultations were launched to reassure residents by proposing measures to mitigate the impact of the investment on the district, but most of the participants of these meetings would like to scrap the project completely.
However, it is highly unlikely, as construction seems to be a necessity in the face of giving Mexico such a big tournament. When all formal issues are resolved, it is expected that the works will be completed before 2026. In addition to Estadio Azteca, Mexico has selected Estadio BBVA and Estadio Akron to host the World Cup.
Author: Tomasz Sobura
© Conjunto Estadio Azteca