Hard Rock Stadium on road to glory with F1 and FIFA
source: StadiumDB.com; author: Tomasz Sobura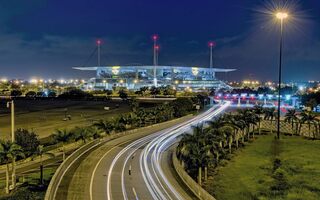 The home of Miami Dolphins and UM Hurricanes is about to further boost its portfolio with new racing track around it and hopes of hosting the 2026 World Cup. But its greatest claim to fame recently came from… a cat.
As you may recall, Hard Rock Stadium has moved far from its football-specific past since its 2016 reconstruction. It contracted the Miami Open, becoming host of professional tennis tournaments. There's also a cable car system running beside the stadium to increase the complex' attractiveness. All of that was done before the revamped stadium hosted the 2020 Super Bowl.
And yet only the Super Bowl itself can match Hard Rock Stadium's latest media spotlight, generated during a September University of Miami Hurricanes game. Footage of a cat scrambling not to fall from the upper tier down grabbed global media's attention and was almost on loop for days on end, from Australia to Zimbabwe. In terms of brand exposition, for Hard Rock Stadium this it's more than hitting the jackpot in a popular online casino in Canada. Why more? Because it came at no price at all, Internet and the viral potential did all the work.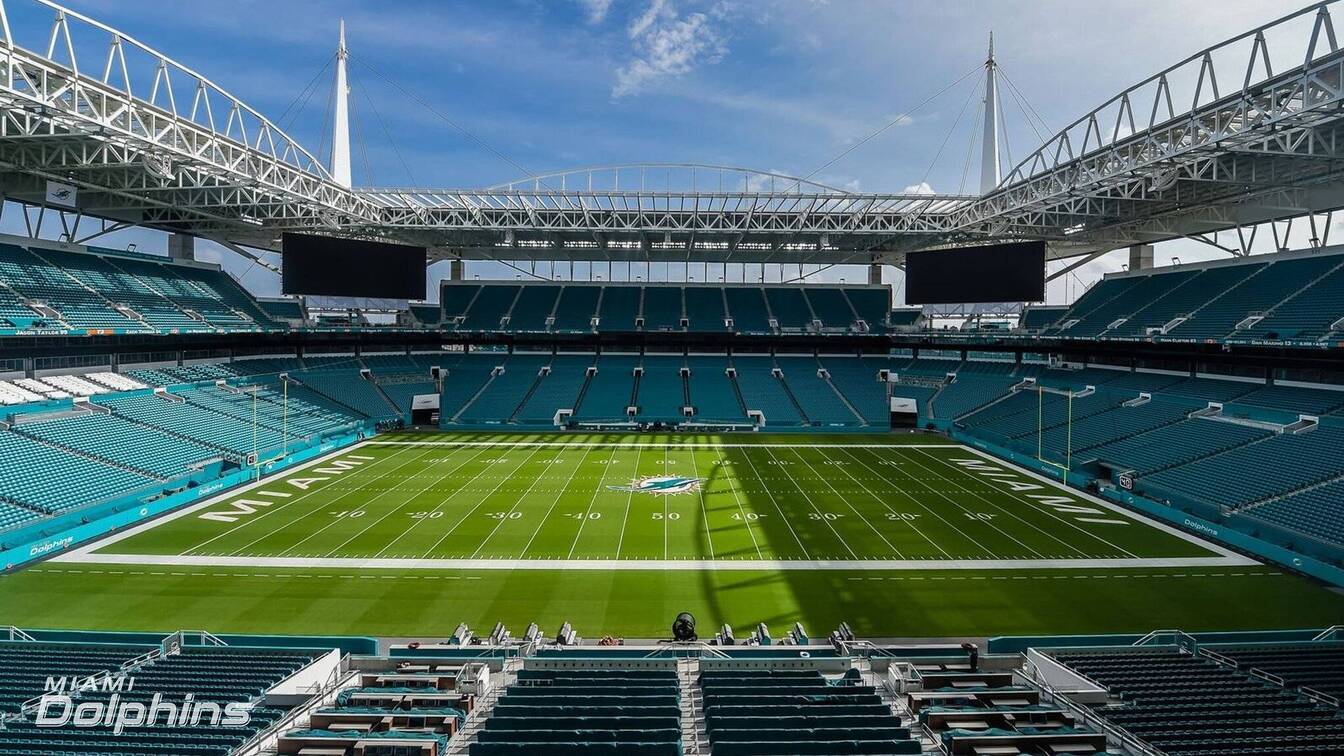 © Miami Dolphins
But events like these cannot be planned and calculated into a stadium's operation. What can be included is phased efforts to increase the use of a stadium and draw more events. Hard Rock Stadium is a great example in this respect. Take the cable-car system. Its gondolas hover above tennis facilities and run along the stadium. At present the view might not be perfect, because there's construction happening around the venue. Why?
It's the F1-quality racing track. Hard Rock Stadium will convert part of its surroundings into a world class track that will host its first F1 Grand Prix on May 6-8, 2022. The stadium has a 10-year deal with F1 to host races. The circuit will be 5.41 kilometres (3.36 miles) in length, have 19 corners, three straights and potential for three DRS overtaking zones.
And while no portion of the track will run straight through Hard Rock Stadium itself, the 109-metre-tall building will sit at the very heart of the track. Even more, there are plans to host up to 23 races annually, which doubles the stadium's NFL calendar and ensures further media exposure.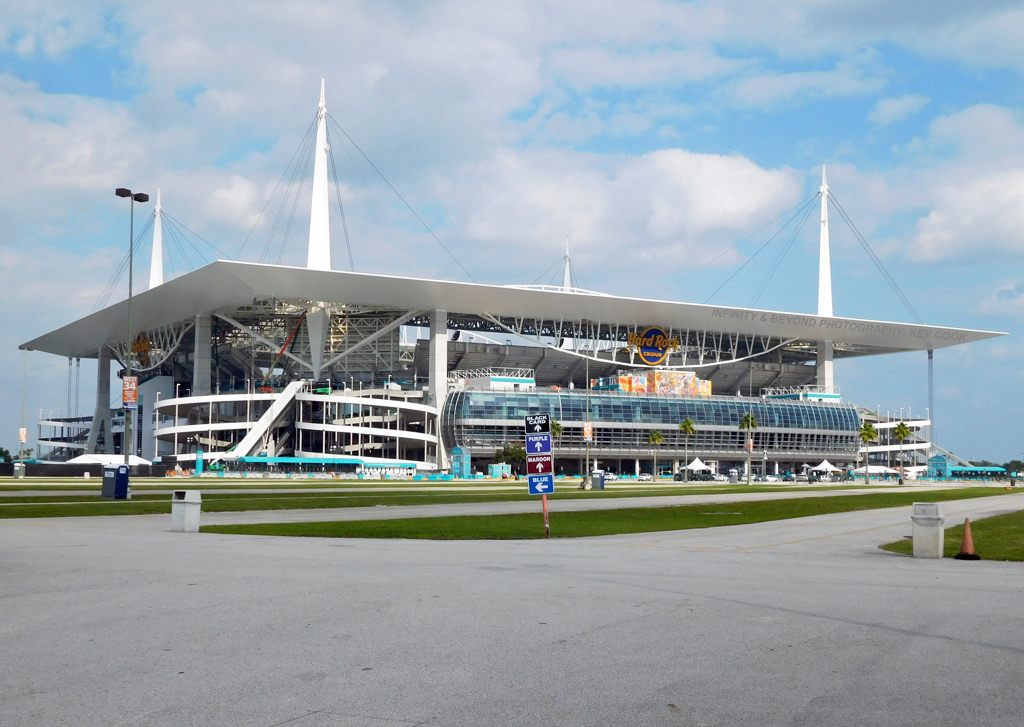 © Kev Cook
Now, on top of all these diverse plans, Hard Rock Stadium is also being considered as a possible venue for the 2026 World Cup, awarded by FIFA to Mexico, USA and Canada. In September, FIFA representatives visited the stadium as part of their tour across USA. Initially, the US have put forward 17 stadiums nationwide, out of which the final 10 are expected to be selected in January of 2022.
Hard Rock Stadium is very likely to be among them, largely thanks to the multi-million efforts to diversify and improve the visitors' experience in recent years. Having seen a complete redevelopment as recently as 2016, it outpaces most of the domestic competition, offering both a great venue and hosting area, thanks to Miami's numerous hotels and flights to destinations worldwide.