Miami: Hard Rock Stadium to get a cable car system
source: VenuesNow.com; author: michał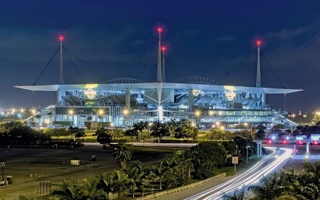 Rather than a new mode of matchday transport, the cable car will be a novelty feature aimed primarily at entertainment during the Miami Open tennis tournament, increasing the event value of the complex.
We're just a month away from Hard Rock Stadium's first Miami Open. The tennis tournament will take place beside's Miami's largest sports stadium for the next 30 years. Starting next year it should provide a rare new attraction: cable cars traveling over 30 meters (100 feet) above the ground.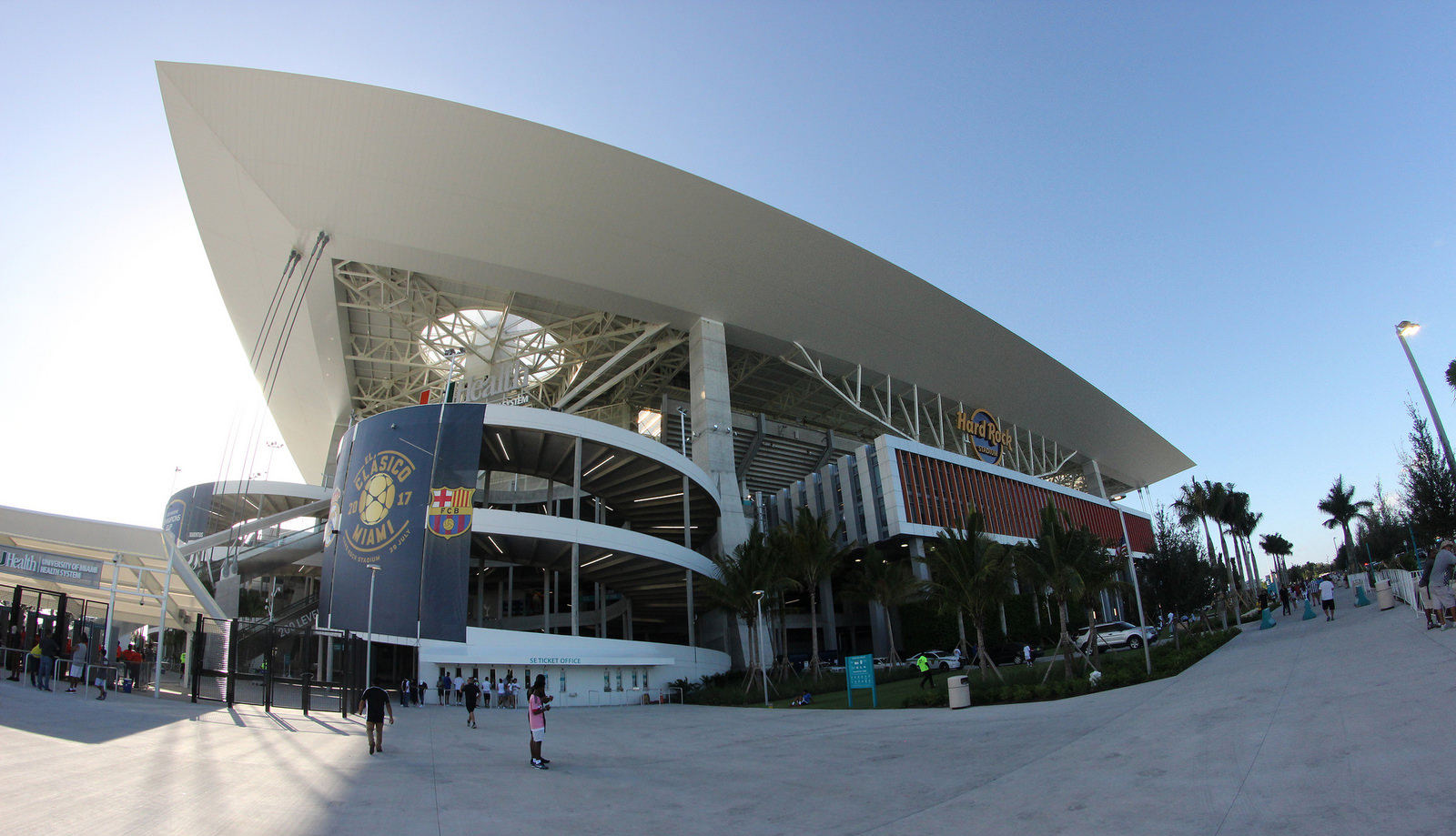 © Riouj
The new attraction will not serve as mode of transportation for people arriving at the stadium, rather as additional entertainment option for events. It wouldn't be too effective anyway and distance of just over 500 meters (1,800 feet) along the south side hardly makes sense as a way to travel anyway.
It's going to be in place ahead of next year's Super Bowl, which will take place at the stadium on February 2, 2020.
The addition to recently reconstructed stadium (with price tag of $600m) will come at a fairly modest price of $3 million and will be delivered by Austrian company Doppelmayr, specialising in cable cars. Similar structure has been in use for years in Poland, beside Stadion Śląski. There it's used as a sightseeing attraction too, giving an overview of a giant park.
In Miami it's largely supposed to allow seeing people and being seen by them during events. The idea was brought to light by Miami Dolphins president Tom Garfinkel, who saw similar solution at the Summerfest festival in Milwaukee years ago.
More projects are in the works around the stadium. The Dolphins plan to build a $100 million practice facility next to Hard Rock Stadium, designed by Rossetti, the same architect involved in the Miami Open retrofit. Construction will start after the tournament, and the practice facility will open by February 2021. Also, pedestrian tunnels and bridges are now being stitched into vast parking sites around the stadium to ease congestion on event days.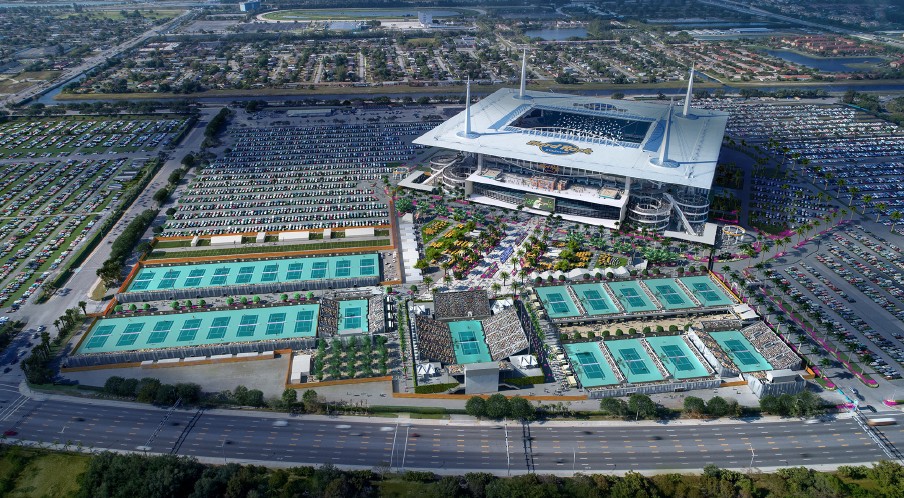 © Miami Dolphins