England: Leicester City made another step towards new grandstand
source: StadiumDB.com [TS]; author: Tomasz Sobura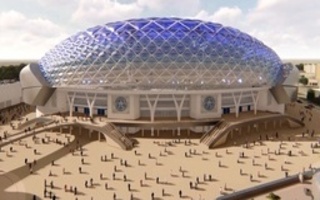 Public consultations on the redevelopment of King Power Stadium ended in early autumn with a positive outcome for Leicester City. This way, the club can tick off this point from the long list of formalities and move on to the next one.
Planning application already submitted
The consultations in August and September were attended by representatives of supporters, residents, club shareholders, as well as local business. Leicester City's management welcomed their result, stating that there was much understanding and positive feedback about its plans.
As a consequence, the owners have finally submitted a planning application to the City Council for a ground development permit. Just to remind that the most important part of the project is expansion of the east stand by 8,000 to increase the total capacity of the facility to 40,000. If this happens, King Power Stadium will be the tenth largest ground in the Premier League.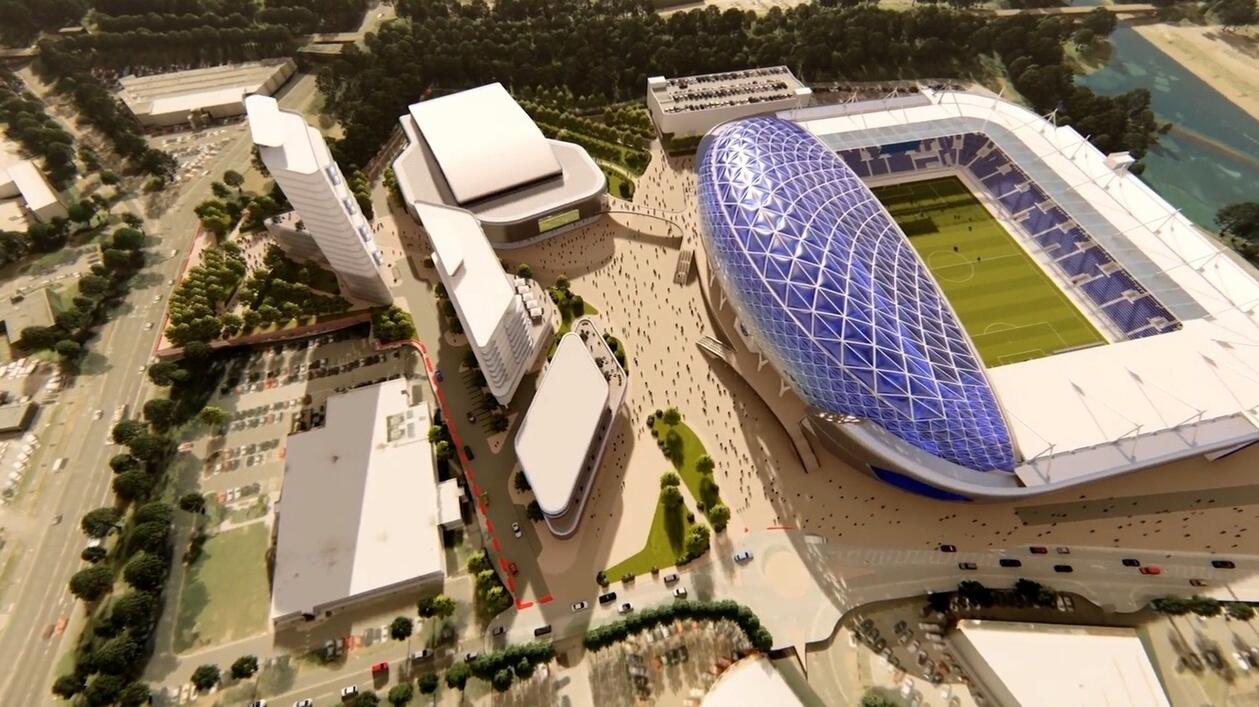 © Leicester City FC
The club's application will now be heard and discussed by councilors planning committee at the beginning of 2022. Leicester City made a brief statement on this matter: "The club extends its thanks to its external project team - including project managers Legends International; planning and development consultants Turley; and architects KSS - for their ongoing contributions, and Leicester City Council for its participation and consideration for the project to this stage."
Opening no earlier than in summer of 2024
The erecting of a new facility is also an opportunity for the surrounding district to develop. Part of the club's plans is the construction of a hotel (220 rooms), an entertainment hall (6,000 seats) and a residential tower, which would undoubtedly be warmly welcomed by locals complaining about the lack of new flats. During the construction phase, 1,000 new jobs are to be created, and when the project is completed - another 1,000, but of a permanent nature.
Since the disclosure of the expansion plans, Leicester management has acquired a plot previously owned by the energy company EON on Raw Dykes Road near King Power Stadium. It is not the subject of a submitted planning application, but it can be an additional advantage when implementing changes to the facility.
Earlier, the Board of Foxes submitted to the city council a report on the environmental impact of the investment that was eventually approved by councilors. In the most optimistic scenario, the building permit would be issued in the spring and works could start shortly thereafter. Thus, the stadium would be put into use in the summer of 2024. At the time of construction, the present capacity of the arena (32,312) will be fully available to the fans.
Author: Tomasz Sobura