Belgium: Hurricane tore off part of the roof in Antwerp
source: StadiumDB.com [TS]; author: Tomasz Sobura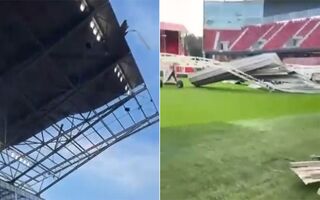 Hurricane Aurora, raging in Western Europe, does not spare the sports infrastructure. Last night it reached northern Belgium and caused losses at Bosuil Stadion.
Strong gusts of wind during Wednesday night's storm caused a portion of the roof sheet at Bosuil Stadion to fall onto the playing field. The main stand (the so-called first stand), located on the west side of the venue, suffered the most. Fortunately, no one was injured and the club is confident that the incident will not affect the next league game against Club Brugge, which is scheduled for Sunday.
The occurrence was first reported by Radja Nainggolan - an injured Royal Antwerp footballer, who published a short video from the stadium on social media. The following frames come from the above-mentioned video.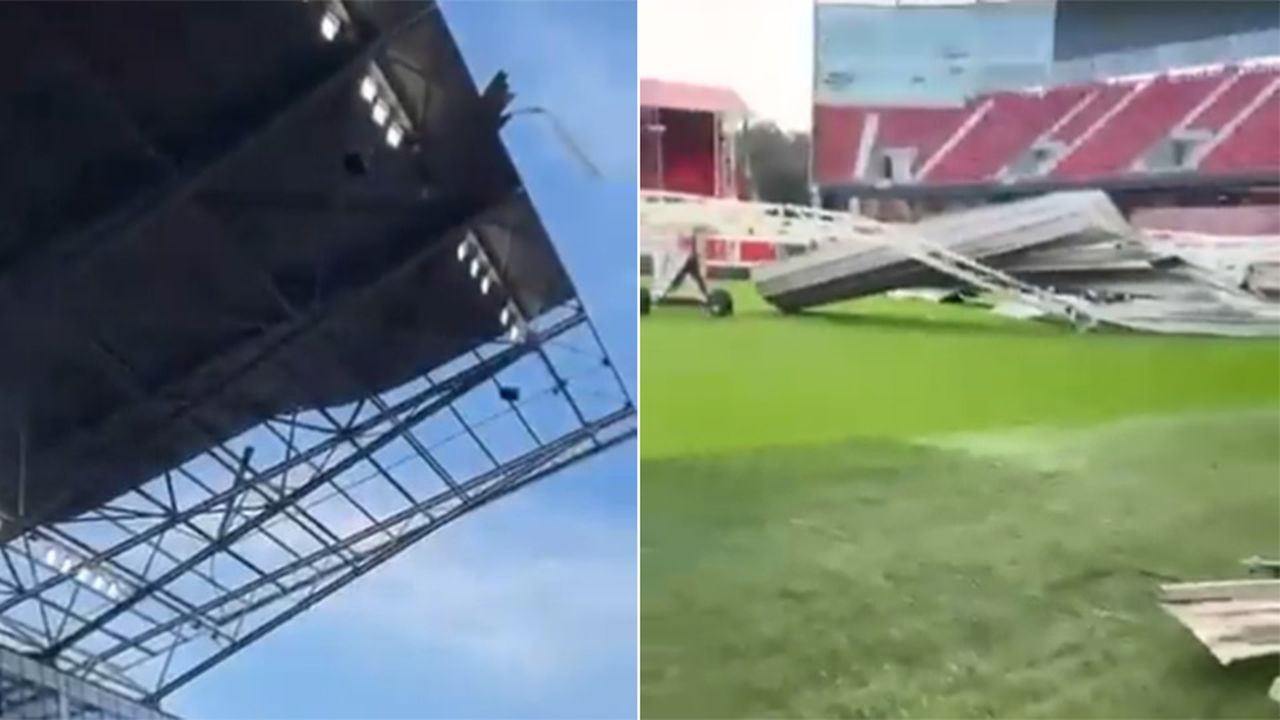 © Radja Nainggolan
It looks like the steel structure of the damaged stand is intact and it only ended with fear. The tribune was commissioned four years ago, thus completing the first phase of the stadium's renovation.
Less than a month ago, Royal Antwerp put into use the second revamped stand on the south side, although according to the club's nomenclature it is the fourth stand. The reconstruction of another tribune is planned in the near future.
It is not yet known how today's incident will affect further modernisation works. The construction of the venue is the responsibility of Ghelamco, which two years ago also had to deal with a roof at the football ground that was torn off by the wind. It happened at the stadium in Ghent, which still has Ghelamco's name.
Author: Tomasz Sobura