Jakarta: Can the giant JIS be finished by year end?
source: StadiumDB.com [MK]; author: michał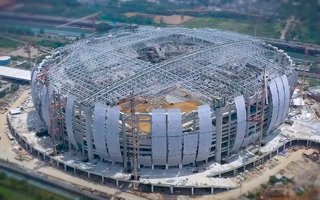 According to schedule, it should be done by the end of 2021. With 30% work left, is this at all possible? Recently the project turned from "delayed" to "ahead of schedule", so we will watch it closely!
Back in late July of this year Jakarta International Stadium was slightly behind schedule. Today the situation is quite different, as contractors managed to speed up work and exceed the planned timing. Instead of progress rate of 68%, they're almost exactly at 70%.
This still begs the question: is there enough time to deliver the largest and most modern football stadium in Indonesia in 2.5 months? December 2021 is a very short deadline and even the current pace suggests it's not possible to meet. Between late July and early September the progress rate moved by 6% of overall work and keeping up the speed would fall well short.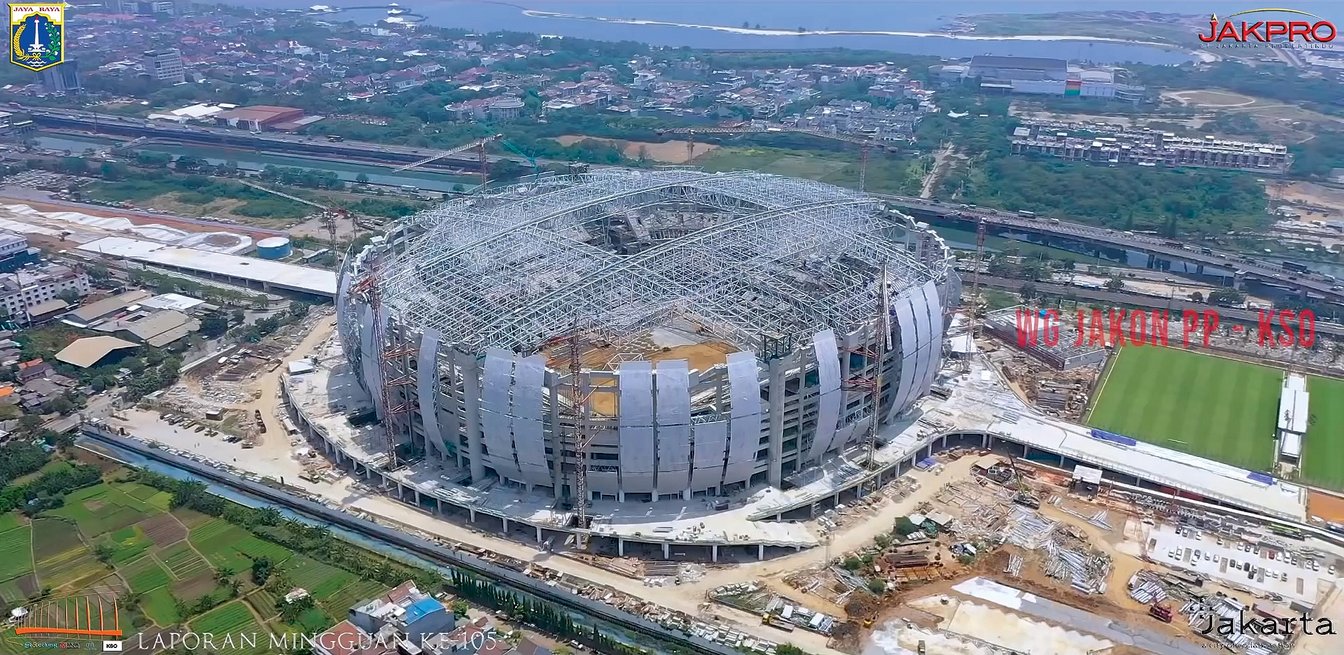 © PT WIKA Gedung Official Youtube
As we're writing this, Jakarta International Stadium has a nearly complete roof structure (but permanent roof only, not the retractable sections above the field), without cladding yet. Thanks to daily facade installations, progress can be seen from afar on a daily basis.
But, despite several Indonesian media suggesting December is the date, we wouldn't speculate. After all, reaching 70% took over 2 years of extensive work. 3 months is not enough time for the missing 30%. Finishing the shell is very realistic, but installation and furnishings seem inevitably destined for 2022.
Jakarta International Stadium will become Indonesia's first stadium with a sliding roof. With capacity of 82,000, it will become the largest football-specific venue and the home of Persija, Jakarta's largest football club. The project's price tag is expected IDR 5 billion (currently $352m / € €297m).
Author: MK