Jakarta: 100 weeks of construction, toughest part done
source: StadiumDB.com [MK]; author: michał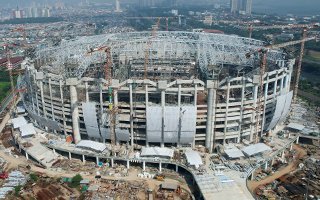 Though the majestic Jakarta International Stadium is behind schedule, the project is also pushing ahead. Now that the most challenging part was delivered, work should progress as anticipated.
In Indonesia there's no hotter stadium topic that the JIS, or Jakarta International Stadium. Constantly compared to other modern stadiums around the world, it became the source of pride long before opening.
While the capacity of 82,000 is in no way record-breaking (unless domestically, for a football-specific stadium), it puts JIS near the top of football venues across Asia and beyond.
But in terms of engineering it's absolutely one of a kind. Though enabling works began 120 weeks ago, this week is the 100th of actual construction happening in north Jakarta. It's time for a brief summary, with progress rate from last week reaching 63.97%, according to the venue's public investor, Jakpro (PT Jakarta Propertindo).
Compared to initial estimates this represents a noticeable delay and it's now clear that the building will not be delivered as initially planned, by the end of this year. But 2022 seems a safe bet at this point, particularly because most challenges (the pandemic and design changes) now seem dealt with. As of now, we know of no exact deadline for 2022.
In late June the largest football stadium in Indonesia has reached its peak height. We don't mean only the reinforced concrete crown surrounding what will become its auditorium. This also includes the primary roof structure, which was lifted into place in one of the most challenging stadium operations ever.
You may recall, four interconnected main trusses were assembled on the ground, along with secondary steel frame elements. In total, 3,900 tons were put together by spring of this year, measuring 270 metres in length!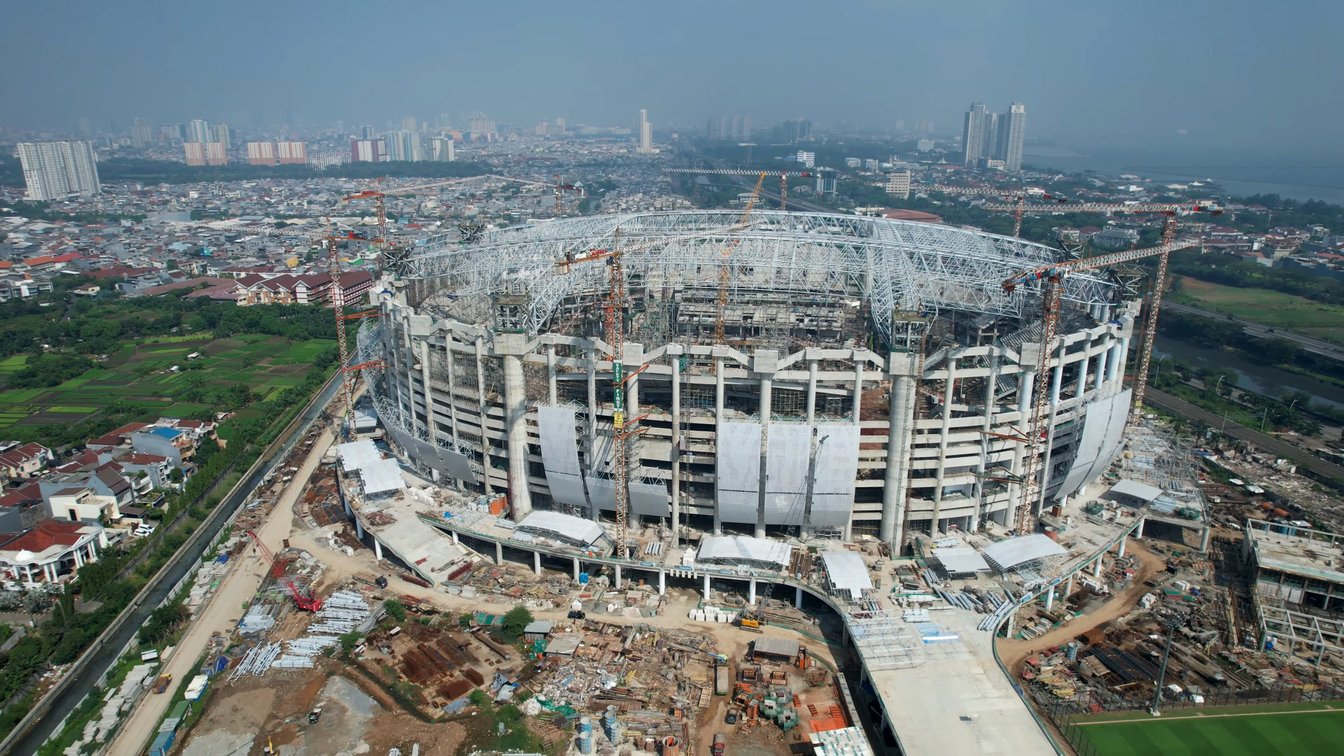 © Driving Around ID
All of the structure, though designed to have 8 anchor points, were lifted to the height of 70 metres in recent weeks by 16 jacks, each time moving just 5mm up, constantly monitored in order to safeguard the upward climb.
Now that the roof is in place, further frame elements are being added. The stadium's actual tallest point will only come once the two retractable semi-domes are installed on top of the permanent roof. This feature will also be the first one in Indonesia, though not unseen in other Asian countries.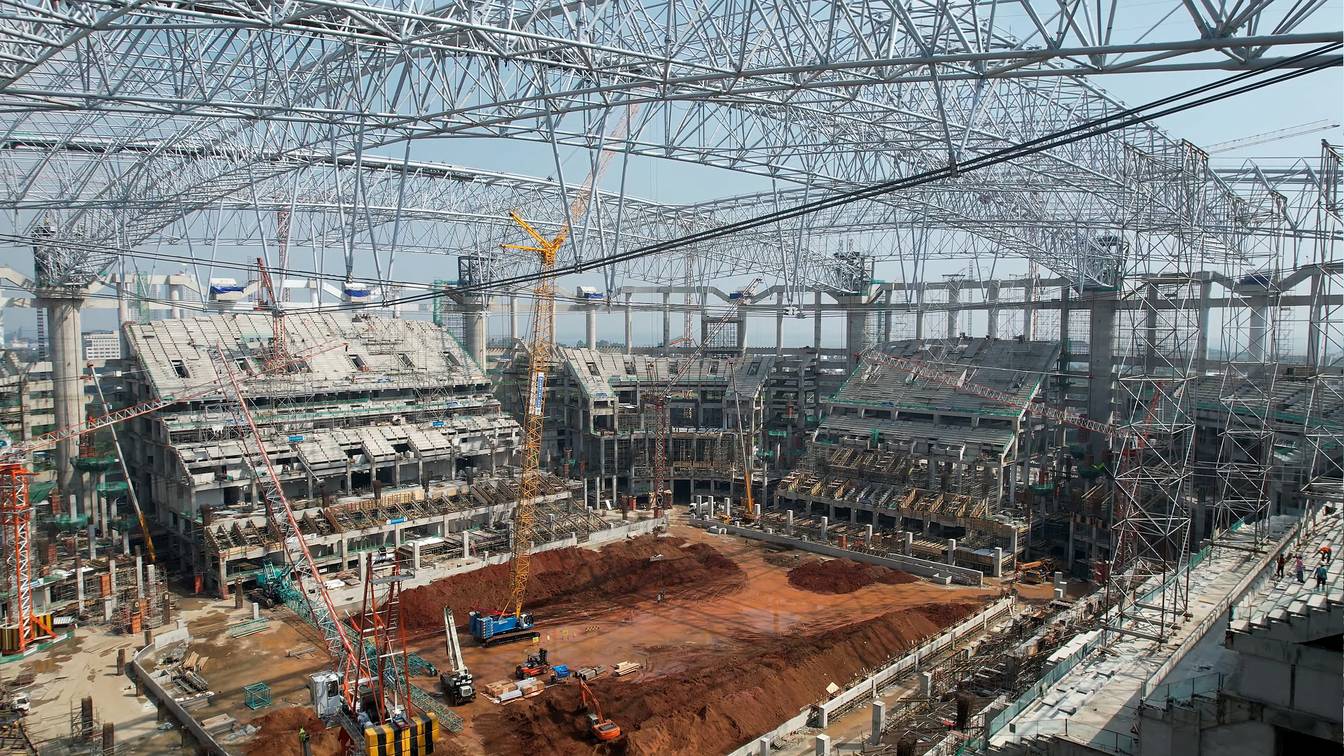 © Driving Around ID
Platinum certificate for sustainability
So far, Indonesia wasn't particularly famous for green stadiums, to put it mildly. But Jakarta International Stadium is also a way of breaking that tendency and pave the way for a more sustainable stadium model in the country.
The building is supposed to use a hefty chunk of solar power, while also limiting water use and harvesting rainfall for internal use in large amounts. Facilities will also be monitored for CO2 density. The stadium's structure is optimised for material efficiency, too. All of these measures landed the project platinum certification from Green Building Council Indonesia (GBCI).
Author: Michał Karaś