Athens: Panathinaikos waiting for the green light
source: StadiumDB.com [MK]; author: michał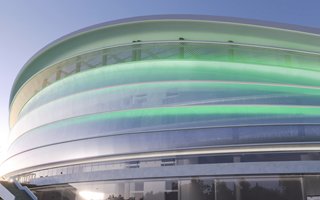 After 15 years, stadium construction is almost here. But it keeps being pushed further back, first by months, now by weeks. A real shame, especially after recent design upgrades.
First, it was supposed to take place in June, then was switched to September. We're talking about the special general assembly of Panathinaikos AO (PAO), who last year secured a 99-year freehold of the land in Votanikos, Athens. During that general assembly all paying members of the club will vote to approve the 15-year-old Votanikos Arena project.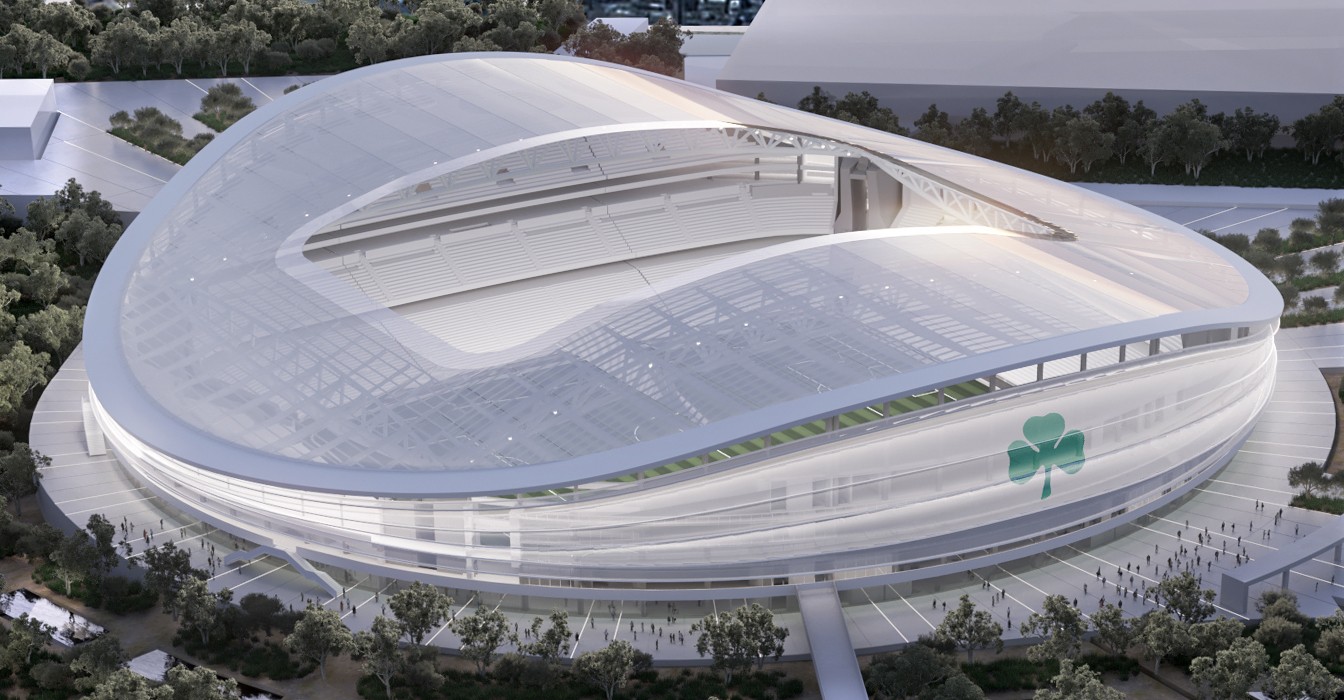 © A&S Architects
But, in order for PAO members to vote, the association needs to have all necessary agreements in place. And, since these are still brewing, the assembly was first postponed from June to September and now from late September to late October. Exact date remains unknown, because the assembly a three-week advance is needed for it to be confirmed.
What's holding the project back?
For the general assembly to approve construction of the stadium, three written agreements are required, each setting out conditions on which the project would move forward.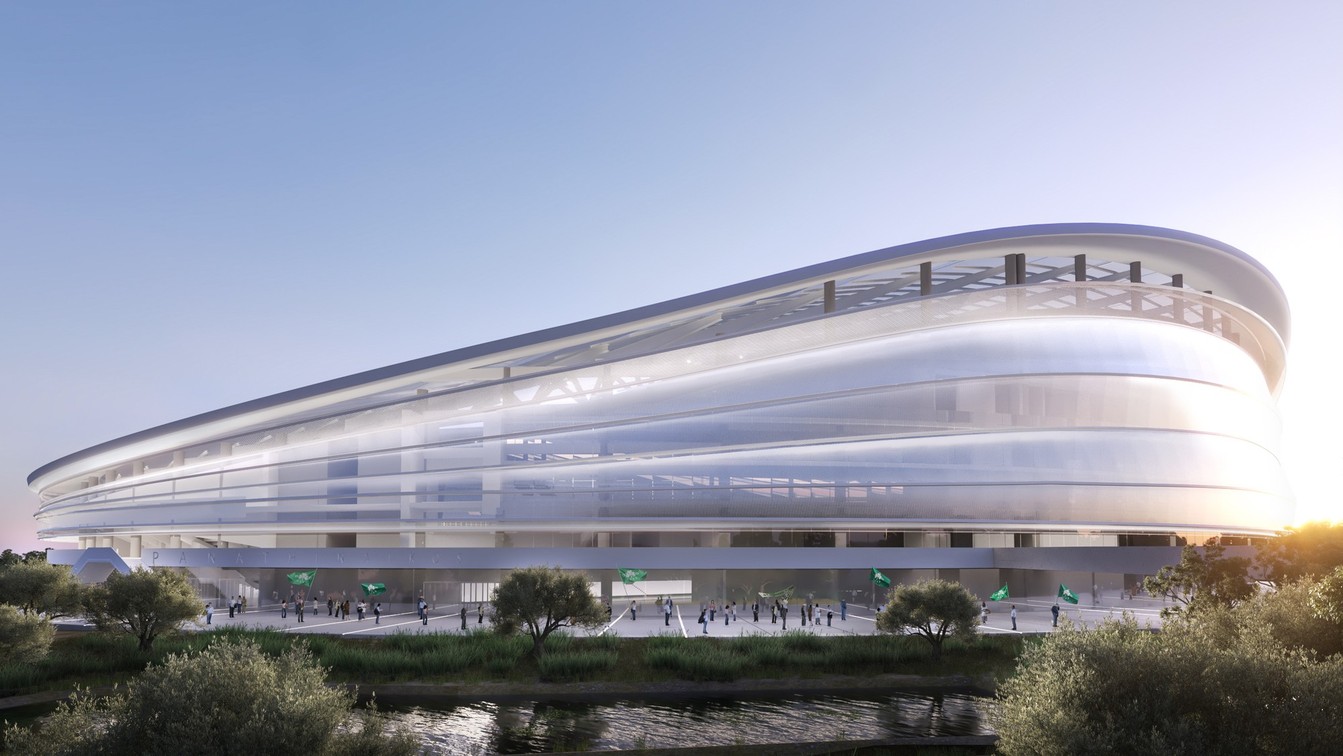 © A&S Architects
First agreement, with the Panathinaikos Football Club (PAE) seems only a formality. The associations are part of one sporting community and the agreement would concern tenancy details between PAO and PAE. In simple terms: how much would be paid to the mother association for regular stadium use.
The second agreement is between PAO and the municipality of Athens, legal owner of the land in Votanikos. Supposedly, only details are left to determine in this regard. Third deal is between PAO and the GDP Eleonas joint venture, who would co-finance the project. Here too, in principle, both sides seem to be on the same page, but details remain.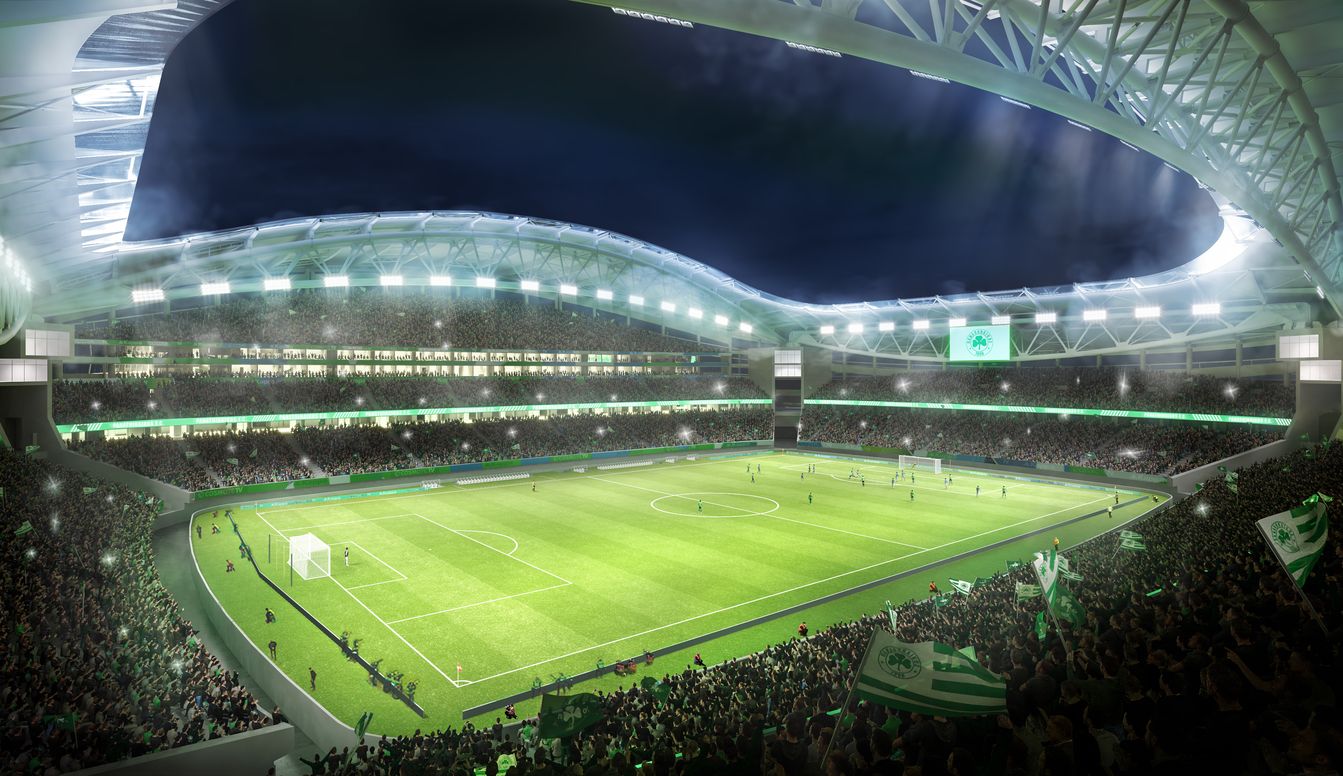 © A&S Architects
Only once the three agreements are in, they can be published for all members to see on PAO's website. Then, 15 days are needed for members to have time to read the terms before they vote whether to approve them. Thus the 3-week advance before the general assembly announcement, which makes a September vote impossible at this stage.
The stadium documentation itself is evaluated by the city of Athens in order for the crucial construction permit to be issued. Once it's in, construction tender can be announced. Initially, the plan was for all of these proceedings to end this year. However, current time frame is so narrow that it's more likely to slip into early 2022.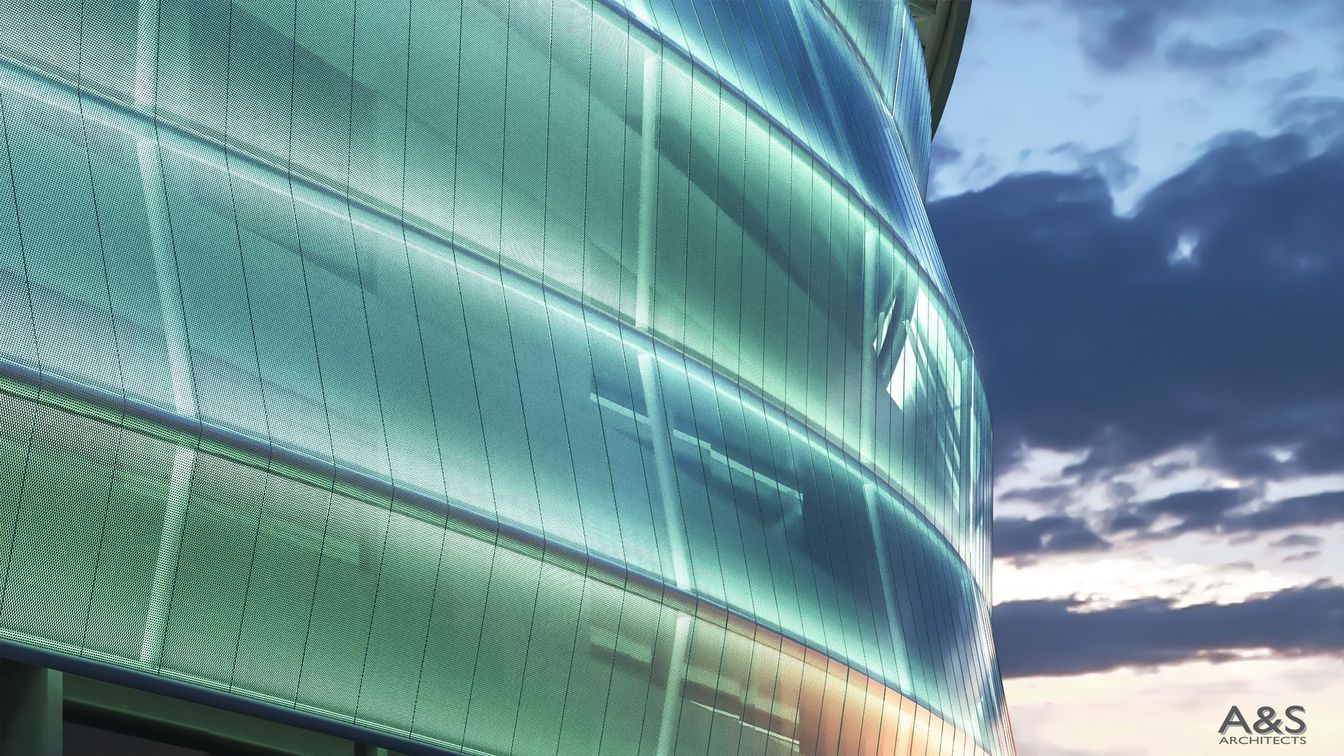 © A&S Architects
What will the new Panathinaikos stadium be like?
Although the initial concept was born back in 2006, it remains modern thanks to updates over the years. The latest improvement is of purely aesthetic nature. Earlier this year, A&S Architects have added a light membrane veil onto the rhythmic concrete structure. Illuminated at night, the new wrap is more in line with current trends in stadium design.
In principle, the stadium design hasn't changed much since 2006. Capacity is still set at app. 40,000, which is well enough for Panathinaikos' need in the short-to-medium term, leaving room for growth.
The plan also includes a multi-discipline training centre for PAO, a sports park, ecological green park, commercial uses and up to 3 levels of underground parking spaces. Should construction begin in the first half of 2022, we should expect delivery by/in 2024.
Author: Michał Karaś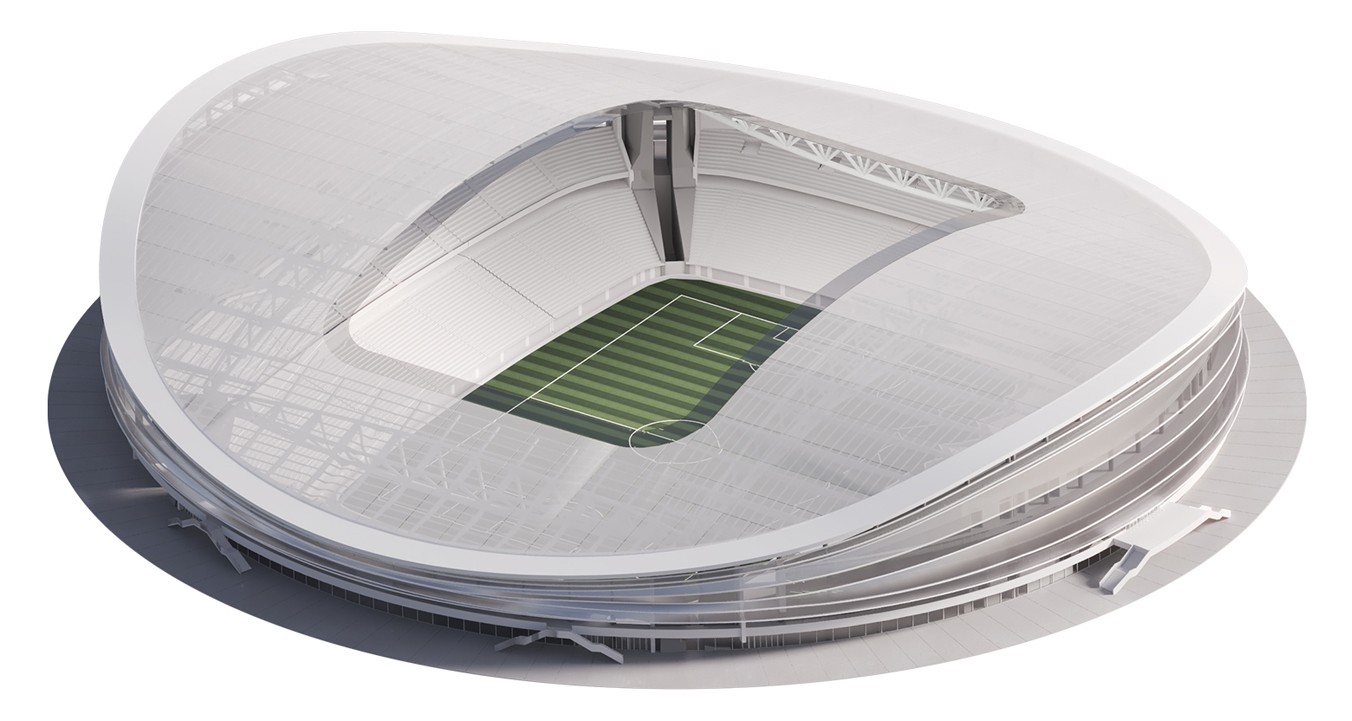 © A&S Architects