Athens: Panathinaikos stadium plan reborn!
source: StadiumDB.com; author: michał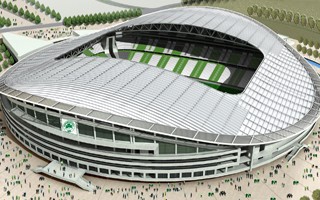 Though it will soon be 20 years old, the vision of a new Panathinaikos stadium is about to be built. Funding is secured, land lease agreed, a year from now construction should be able to start.
We've written our first articles about this stadium before we were even available as a website in English. By the end of 2012 the Votanikos Arena plan seemed dead, due to a multitude of factors. But, unexpectedly, today it seems more alive than ever before, even if there's still a lot of work to be done.
How come? The 'Double Regeneration' plan by the city of Athens will receive funding from the EU and central government. Over the past two weeks more progress has been made than throughout a decade before.
99-year lease
First, on November 15, a 99-year lease agreement was signed between the city and Panathinaikos AO (the multi-section mother club). PAO will manage the land free of charge for nearly a century, in exchange providing services in common youth training across the 21 disciplines it offers.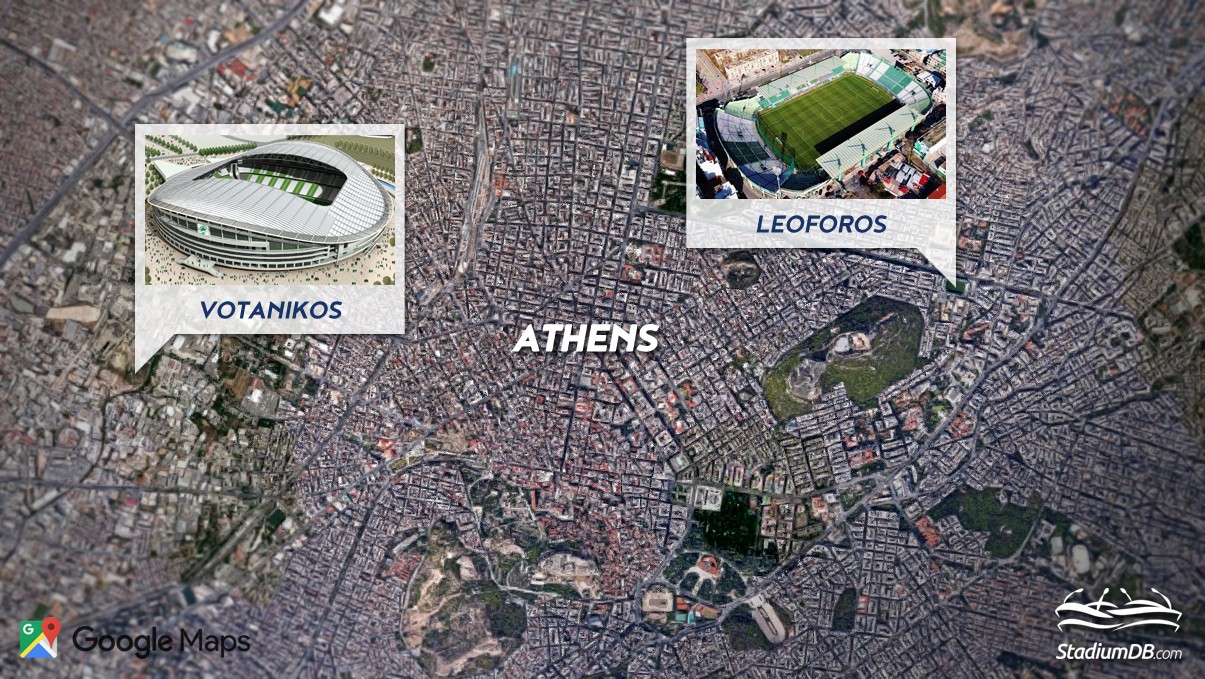 Panathinaikos AE, the football company, will in turn pay rent to Panathinaikos AO for the use of the new stadium. This way the sustainable existence of PAO is to be secured. The football club is also expected to share revenue with the city to the tune of (likely, not definitely) €1 million annually, which should allow Athens to recoup most of its contribution over some 40 years.
Financing agreed
On November 20 a memorandum of agreement was signed between the city, the government, Panathinaikos and Eleonas, a joint venture between banks Alpha and Piraeus. All of them are to put forward funding for the project.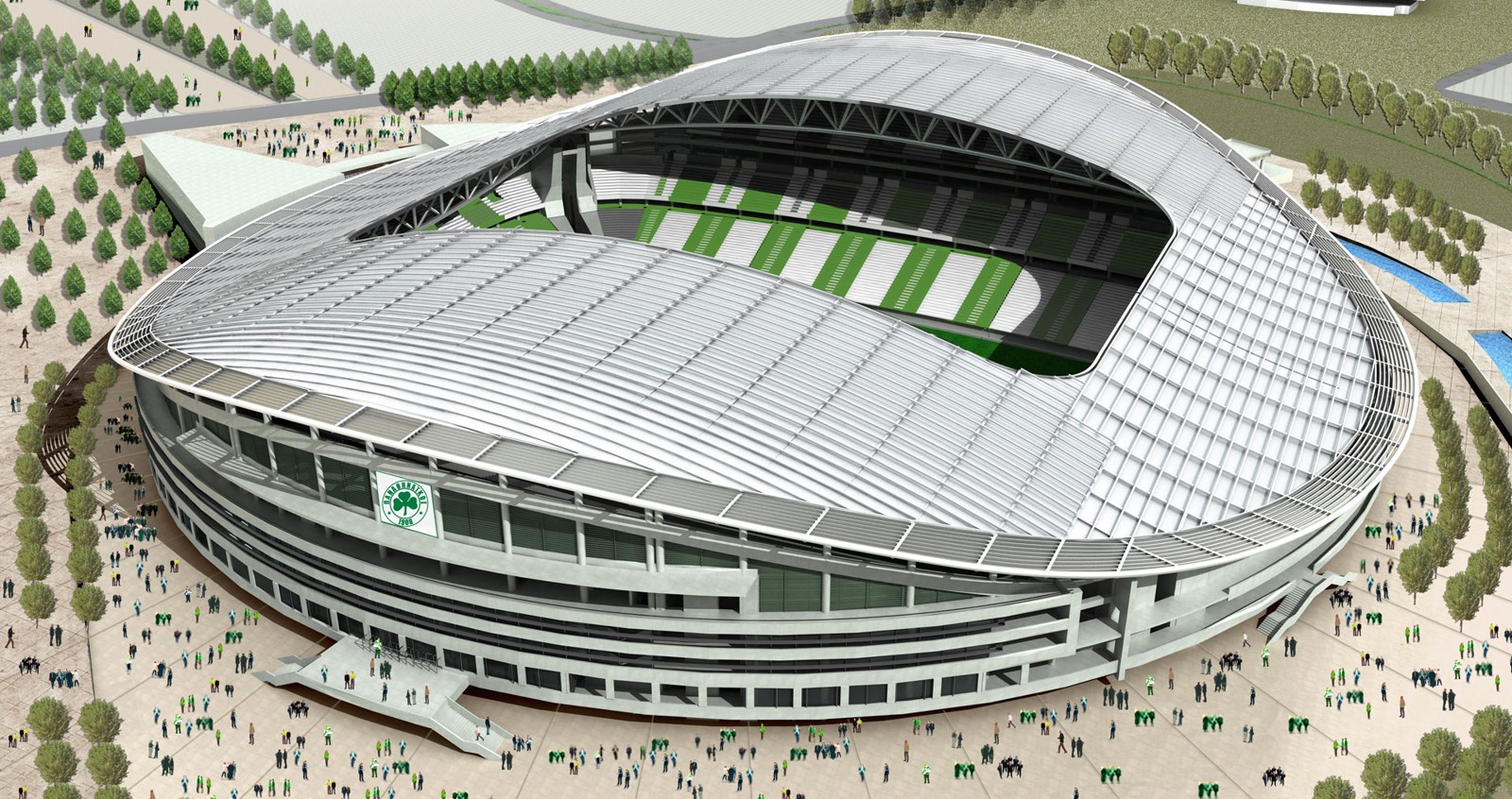 © A&S Architects
We have to note that the Double Regeneration plan includes more than just a new football stadium. There is also a major indoor arena planned (for as many as 10,000 to 12,500 people), a smaller one, Olympic-sized pool and other facilities for Panathinaikos' sports sections.
The indicative cost is what causes our concern. In total, authorities expect the plan to be worth around €163.5 million ($198m today), of which the stadium itself is expected to cost €72 million (just $87m). Now we, just like everyone else, have to wait until all design procedures are done to learn whether such an optimistic budget can prove viable.
At present it's expected that all design evaluation should be done by September 30, 2021. Then until November 30 a planning permission is to be issued, allowing groundbreaking in December. From that point construction of the stadium should stay within 36 months.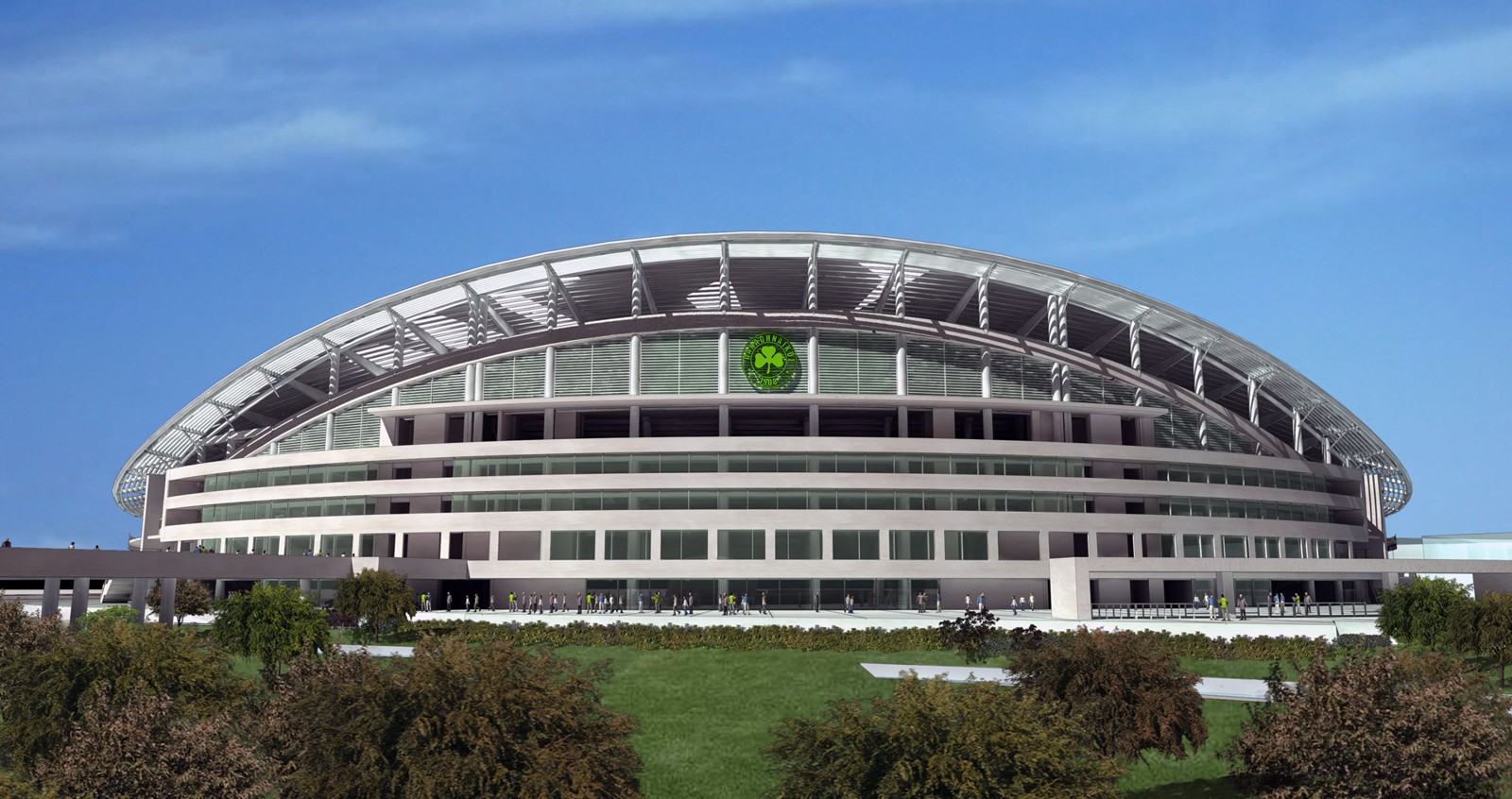 © A&S Architects
What will Panathinaikos get in 2024?
One more uncertainty covers the new venue's capacity. The recent memorandum of understanding suggests a football stadium of at least 35,000 seats. However, minister for development and investment Adonis Georgiadis has recently assured fans that 40,000 seats are planned. Either of these two options will mean that Panathinaikos will have the largest club stadium across Greece.
The larger number seems consistent with the stadium's design from nearly two decades ago. In fact, the idea of relocation to Votanikos is already 20 years old, having been born in 2000. The stadium design will turn 20 after it opens, dating back to 2006.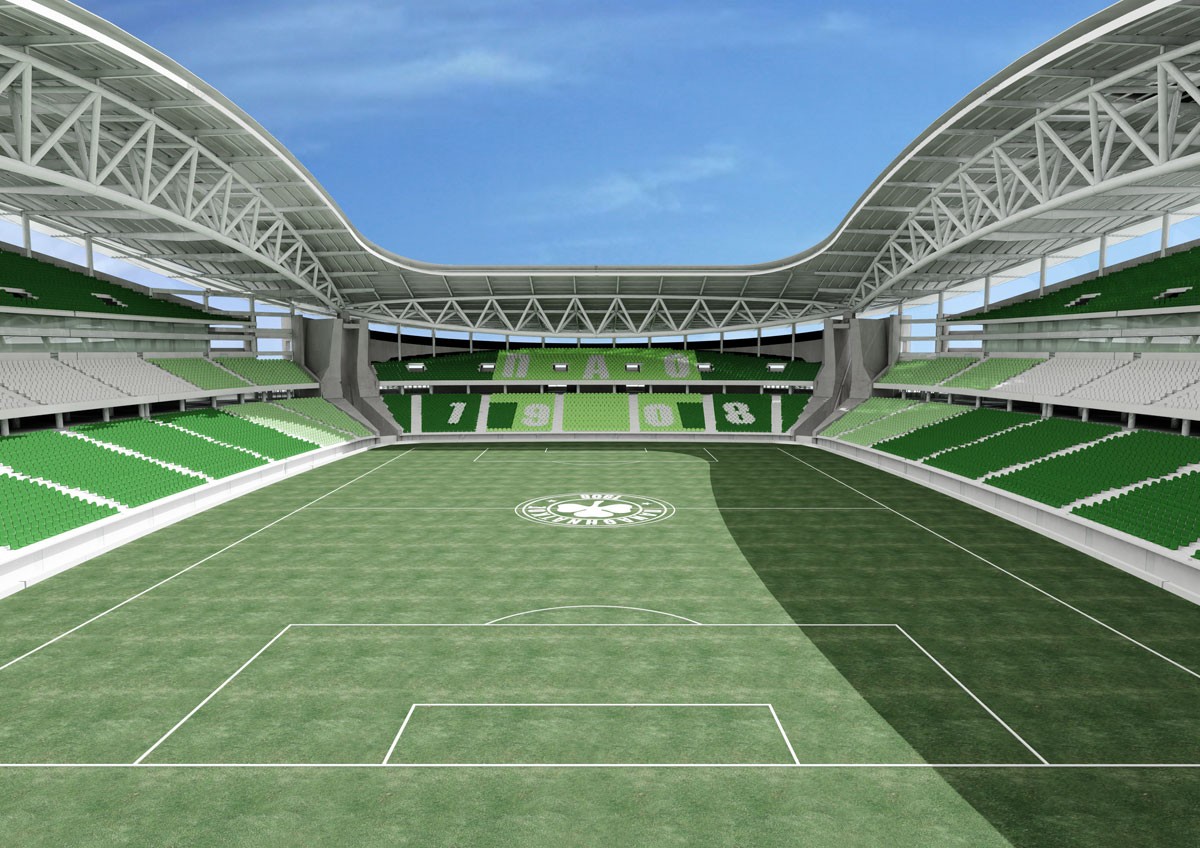 © A&S Architects
Fresh renders from A&S Architects suggest the plan hasn't changed much since its inception, and has only been refined. The undulating roof rests on four primary trusses based in each corner of the ground. The auditorium is divided into two tiers around the field and three along the sides. The stadium is to receive up to 8 levels of floor space, of which 3 (depending on topography) are to be under ground and largely devoted to parking spaces.
What will happen to the old stadium?
Meanwhile, the old Stádio Apostolos Nikolaidis (Leoforos) is apparently entering its final years. Opened back in 1922, it remains the oldest football stadium in use across Greece, just as Panathinaikos remains the oldest operating club.
Leoforos is expected to remain in use until its successor opens in 2024. It will then be demolished and transformed into underground parking with public green areas on top.