Scotland: Beachfront stadium location proposed in Aberdeen
source: StadiumDB.com [MK]; author: michał
Ahead of next week's council committee meeting, report by AFL Architects suggests two options for a potential beachfront stadium. Both of them would see the new venue just 300 metres away from Pittodrie.
On Wednesday, August 25, the City Growth and Resources Committee will discuss the vision of Aberdeen's beachfront redevelopment. The goal is to revive the area and increase its leisure appeal. Numerous community-oriented plans are being considered but by far the largest element of the masterplan is a new stadium for Aberdeen FC.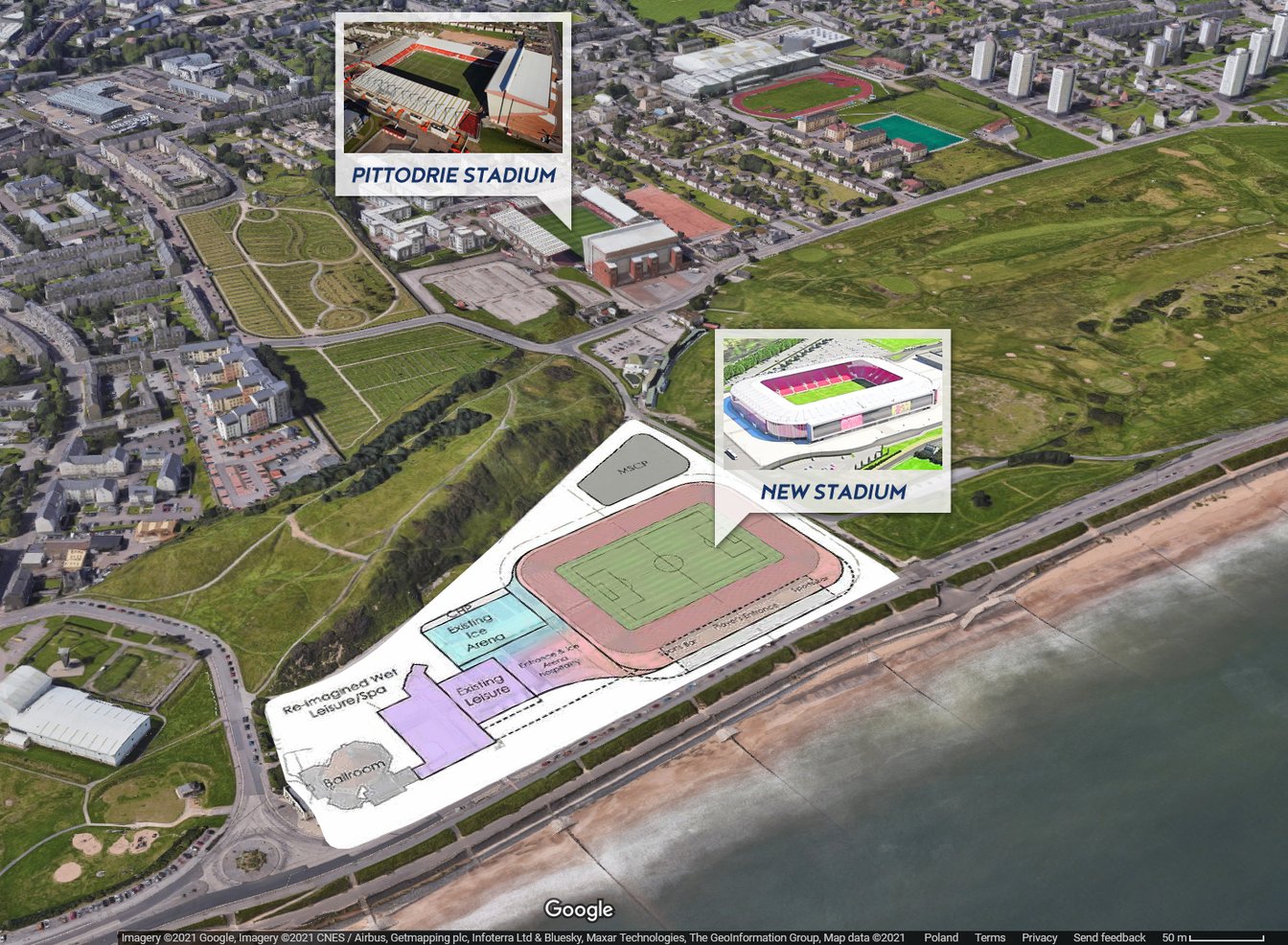 The ambition to build close to the current Pittodrie stadium was already announced in January. But back then the most likely site was 500 metres removed from the existing ground. Now the venue would most likely be built further north, which means it would be under 300 metres away from Pittodrie.
A feasibility study prepared by AFL Architects considers three options for the city's new leisure hub. All three of them include retention and renovation of current ice arena, ballroom and beach leisure centre, albeit to a varying extent. Two of those options also include the football stadium, conjoined with the aforementioned functions.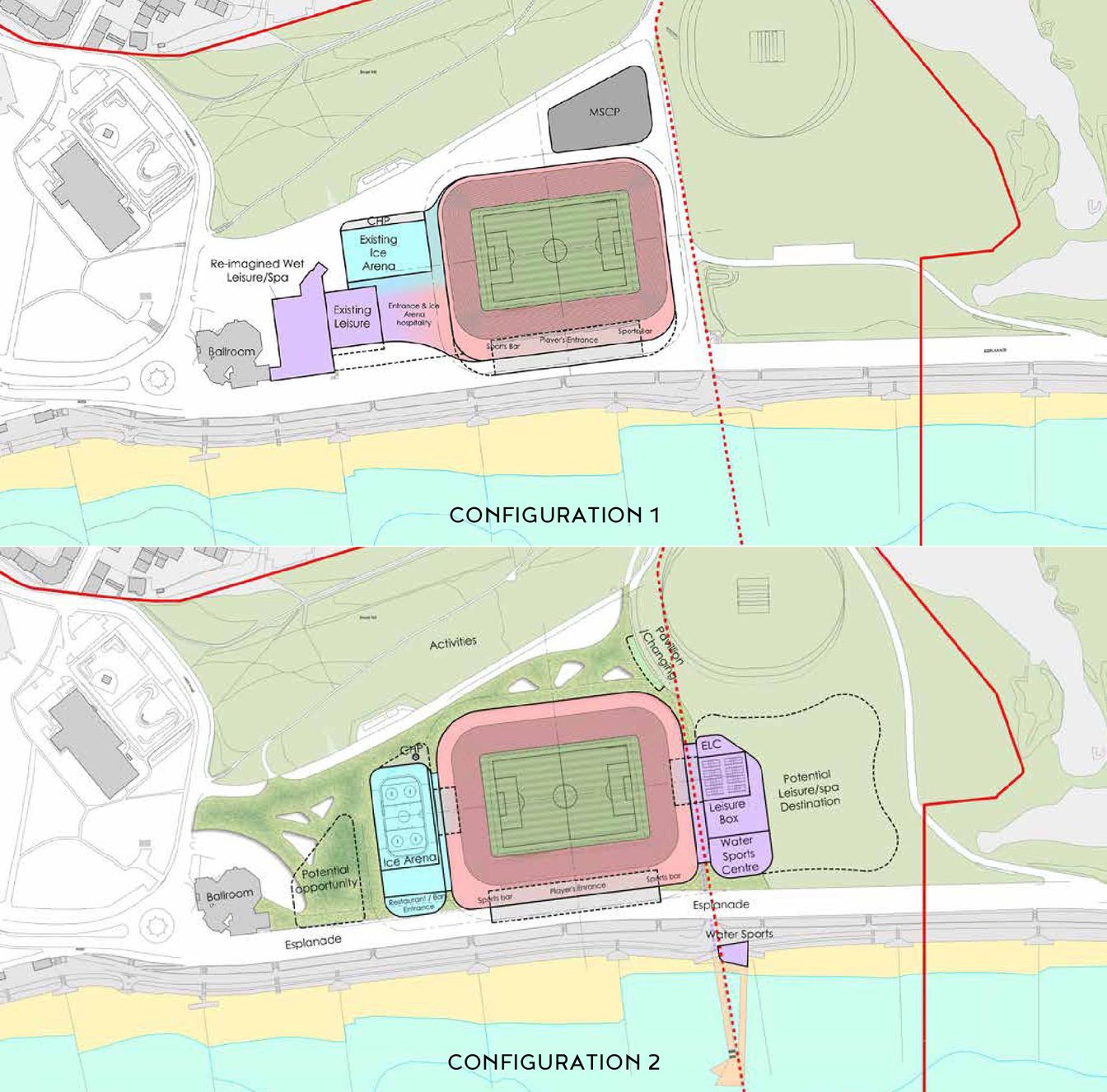 Its capacity remains unclear at this stage, though AFL Architects supplied preliminary sections, which see single-tiered stands and up to four floors of facilities. The largest amount of floor space is suggested within the east stand as it faces the beachfront and would offer stunning views.
The upcoming committee presentation and debate are still a very early stage. Thee stadium still has no financial framework, not even a financial viability study. Only once the city decides to push forward with the stadium as part of the revitalised beachfront, further studies will be commissioned.
Quoted by Insider.co.uk, a spokeswoman for Aberdeen FC said: We remain supportive of the council's ambitious vision for both the city centre and the beachfront.
A new stadium at the beach, as part of an integrated approach to leisure and community amenities, is very exciting and we will continue to input constructively to the various consultations and studies which will inform the final plans.
Author: Michał Karaś