New construction: Major changes at the heart of Ukraine
source: StadiumDB.com [MK]; author: michał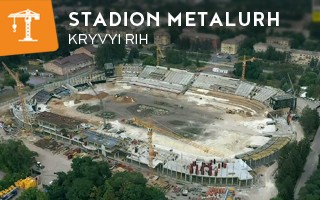 It was announced as renovation but is proving to be a complete reconstruction. Only pieces of the old Metalurh have been retained, most is being built anew.
As part of the nationwide investment programme Velyke Budivnyctvo (Great Construction), public infrastructure across Ukraine is being overhauled. Aside from thousands of kilometres of roads, authorities have also set aside major sums for sports projects. In fact, it's more impressive than the pre-Euro 2012 drive, when only two of four stadiums were built entirely publicly.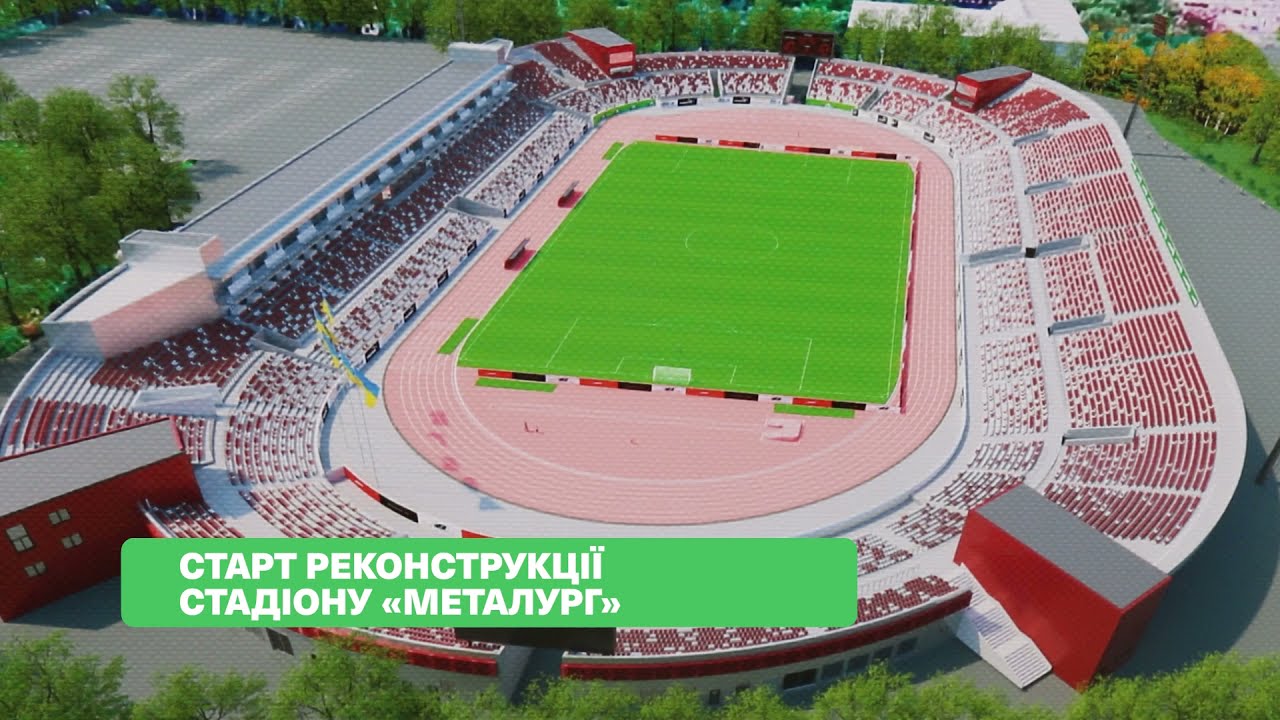 Now, the same number of stadiums are being rebuilt in Kryvyi Rih alone. These are the grand Stadion Metalurh (one of Ukraine's largest) and smaller Stadion Spartak. The bigger one used to house 30,000 people in the past. Now, the size will fall to 19,420 seats (initially planned scale was 16,750) but the standard will rise beyond comparison.
Works planned for Metalurh were sometimes described as renovation, which may have seemed odd. Especially because the building went through major restoration just last year, receiving new outer cladding. But that was financed by the city, now it's money flowing from Kyiv and much more is possible. Last year's work was thus removed entirely from the stadium and most of it was simply demolished.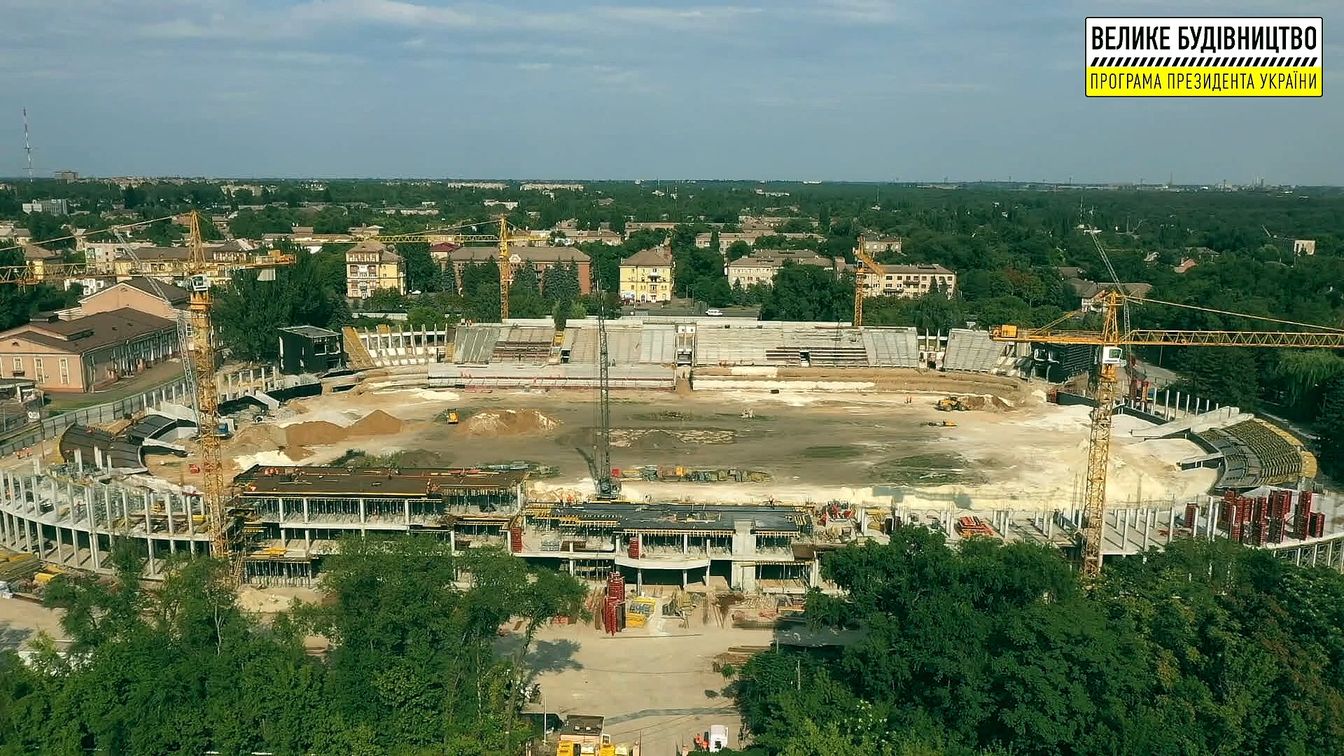 © Дніпропетровська обласна державна адміністрація
In fact, only the primary structure of the east stand was partly retained, along with two towers on its ends. All of the west grandstand and both curves were razed to the ground by late March, while in April new foundation was laid.
Along with the new sections, the stadium will receive brand new facilities not just for international football (meeting all UEFA/FIFA requirements) and athletics (IAAF-compliant) but also for martial arts and weightlifting. In total, the west stand will receive four floors of amenities, along with hospitality and media on top.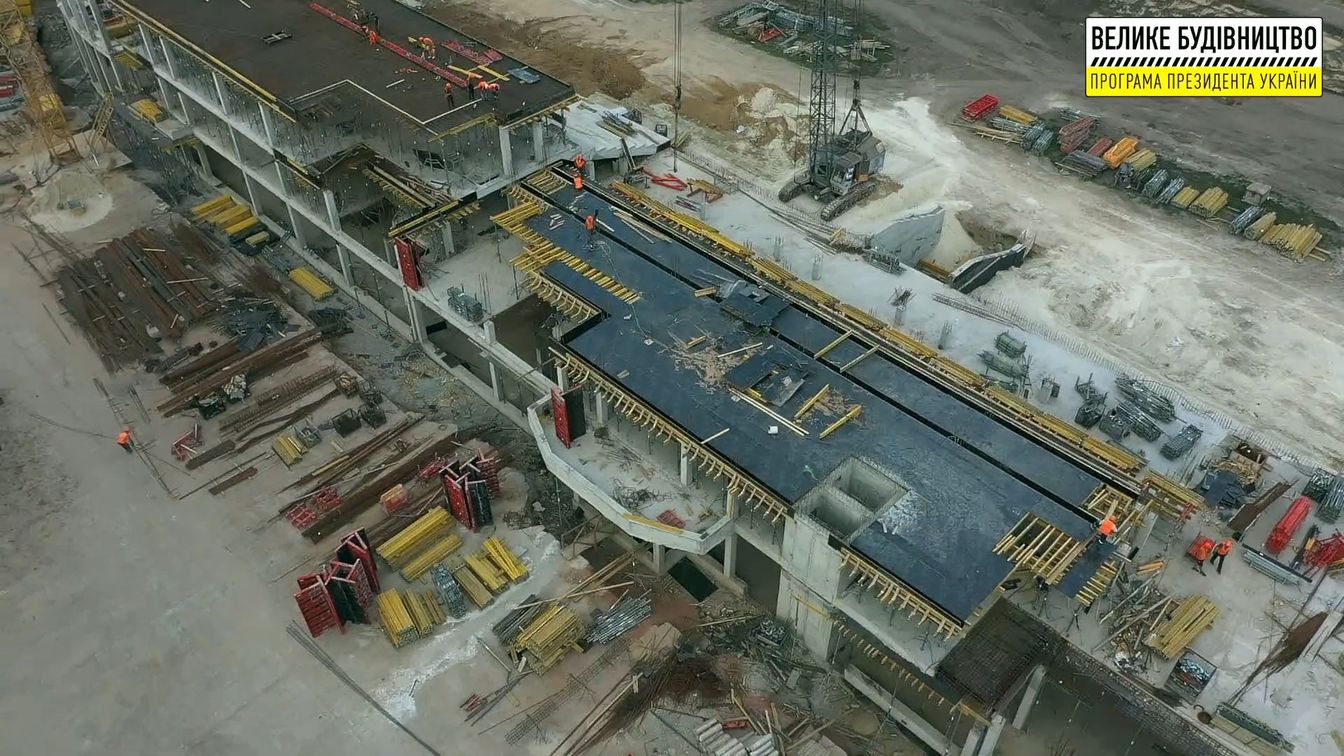 © Дніпропетровська обласна державна адміністрація
Primary construction of the new stands is growing very rapidly, already seeing the ceiling of the 3rd floor being mounted. Should that pace be retained, the structure could be ready by the end of 2022. Opening shouldn't be expected sooner than 2023, though.
Initially, the project was expected to consume some UAH 600 million, however in late January the construction tender ended up with UAH 742.5 million, currently equivalent to €23.8 million or $27.8 million.
One possible regret is that the rebuilt stadium will not change its form or receive additional functions, to name just a roof over spectators' heads. Installation of a canopy had been proposed a couple times in the past years but never came to fruition. While this could of course still happen in the future, such a big investment might not come again soon.
Author: Michał Karaś