Gelsenkirchen: 20 years since inauguration of Veltins Arena!
source: StadiumDB.com [KT]; author: Karol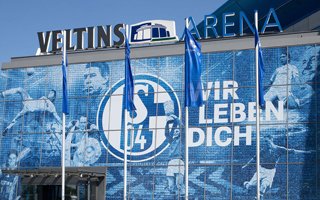 Today marks a special anniversary for one of the most unique stadiums in Germany. 62,000-seats Veltins Arena, known also as Arena auf Schalke, celebrates 20 years from its official inauguration, hosting 626 events and welcoming more than 32 million visitors so far.
With a significant, loud celebration and more than 60,000 enthusiastic fans in the stands, Veltins Arena was opened on August 13, 2001. The final delivery was reached after around 33 months of construction, with total cost equal €191 million. But in order to complete the venue, Schalke 04 had to take a massive loan in 1998, which was finally paid after 18 years, in 2019.
According to information provided by the German club, to date, a total of 626 events (with 32,270,319 visitors), football matches, concerts and much more, have taken place in the FC Schalke 04 stadium. Even today, 20 years after its opening, the venue still sets standards at the international stage and meets the highest requirements.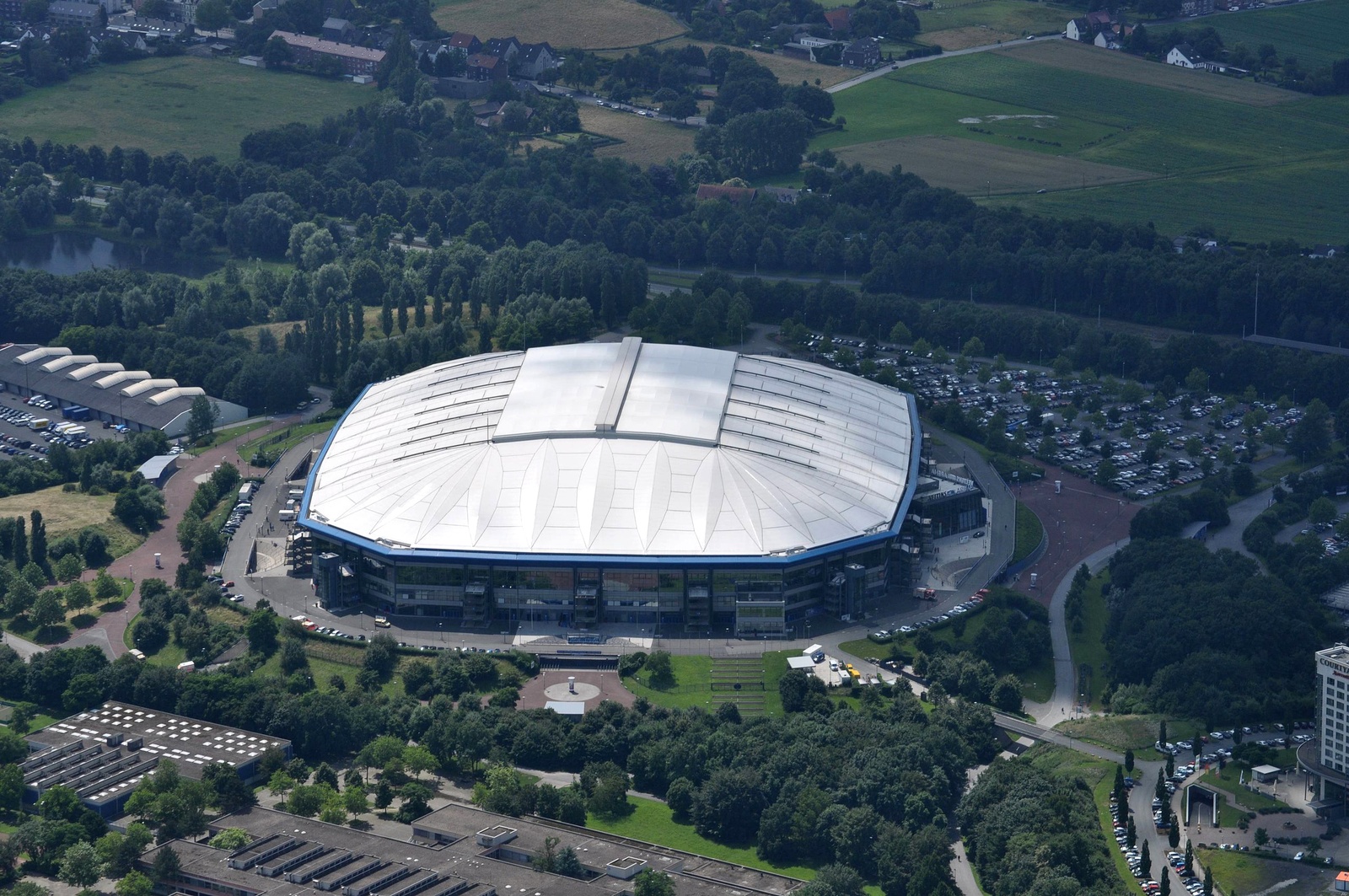 © Walter Koch (cc: by-sa)
Multifunctional like no other
In 2004, the stadium in Gelsenkirchen witnessed FC Porto's glory over AS Monaco in the UEFA Champions League final. During the FIFA World Cup 2006 four group games were played here and one quarterfinal. Day-to-day use is provided by Schalke 04 which makes the most of their games by almost always selling out tickets (attracting a full house of 62,271), even if currently playing in 2. Bundesliga.
The multi-purpose arena with a retractable roof and a slide-out pitch has also staged major international games and entertainment events. It served as one of the venues for the 2010 Ice Hockey World Championships, speedway races, concerts (as U2, Coldplay, Ed Sheeran, AC / DC, Rammstein, Metallica), and boxing galas. It also holds a popular biathlon competition at the end of each year. It can be converted for almost any type of event within a few hours, easily.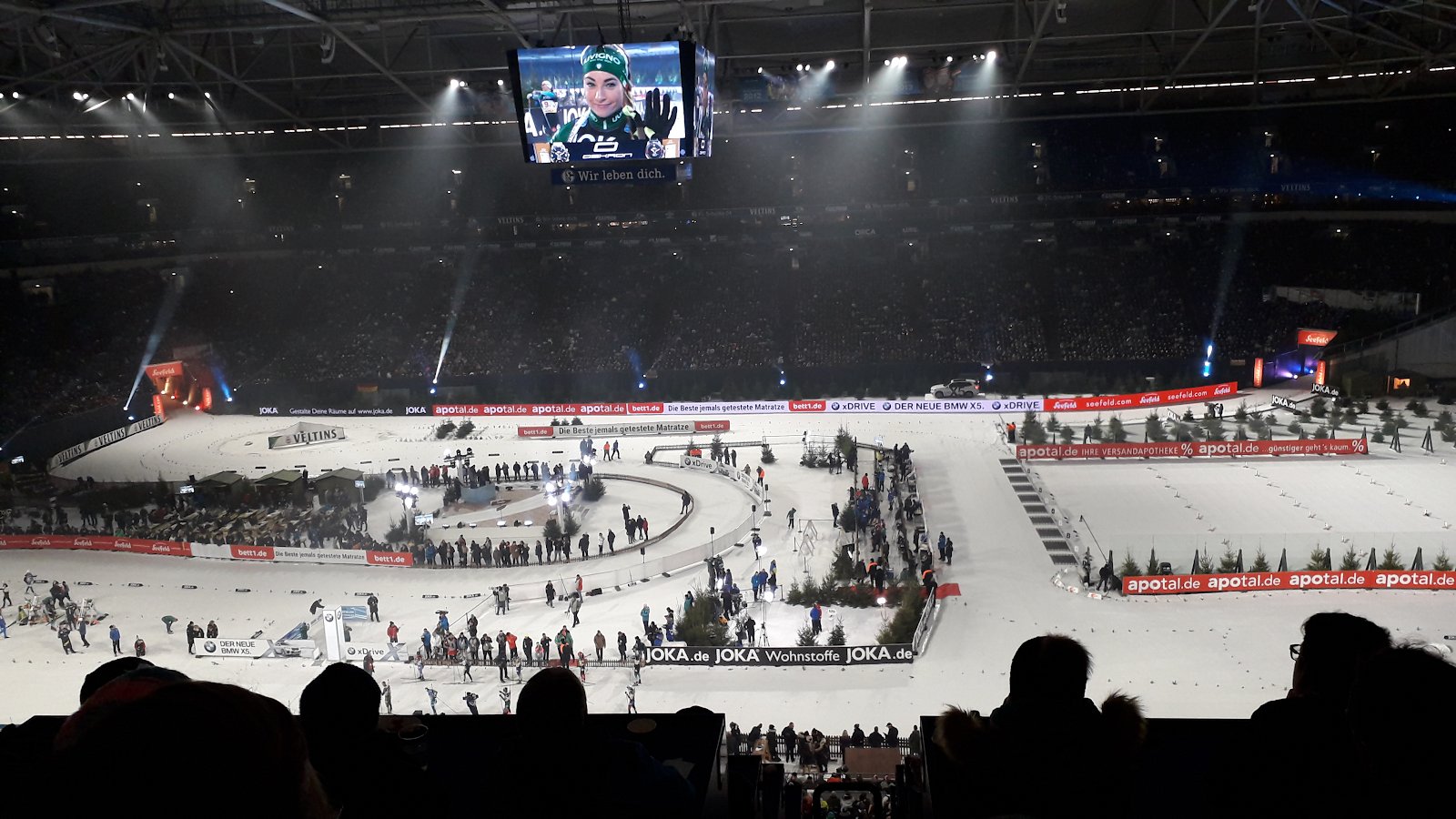 © Karol Tatar
Three-time winners Germany will organise the UEFA European Championship in 2024. The ten venues chosen to host games at the tournament include nine of the stadiums used at the 2006 World Cup plus the Merkur Spiel-Arena in Dusseldorf. With a capacity of just under 50,000 for EURO 2024 Veltins Arena will be one of the hosts.
Filled with technology from the beginning
Regarded as one of the most modern stadiums worldwide, this venue is equipped with retractable roof over the pitch to make it less weather-dependent. The huge video cube (Europe's largest for years), the retractable grass field, movable grandstands, plus the latest stage and sound technology at events are just some of the technical highlights that make it still a modern building.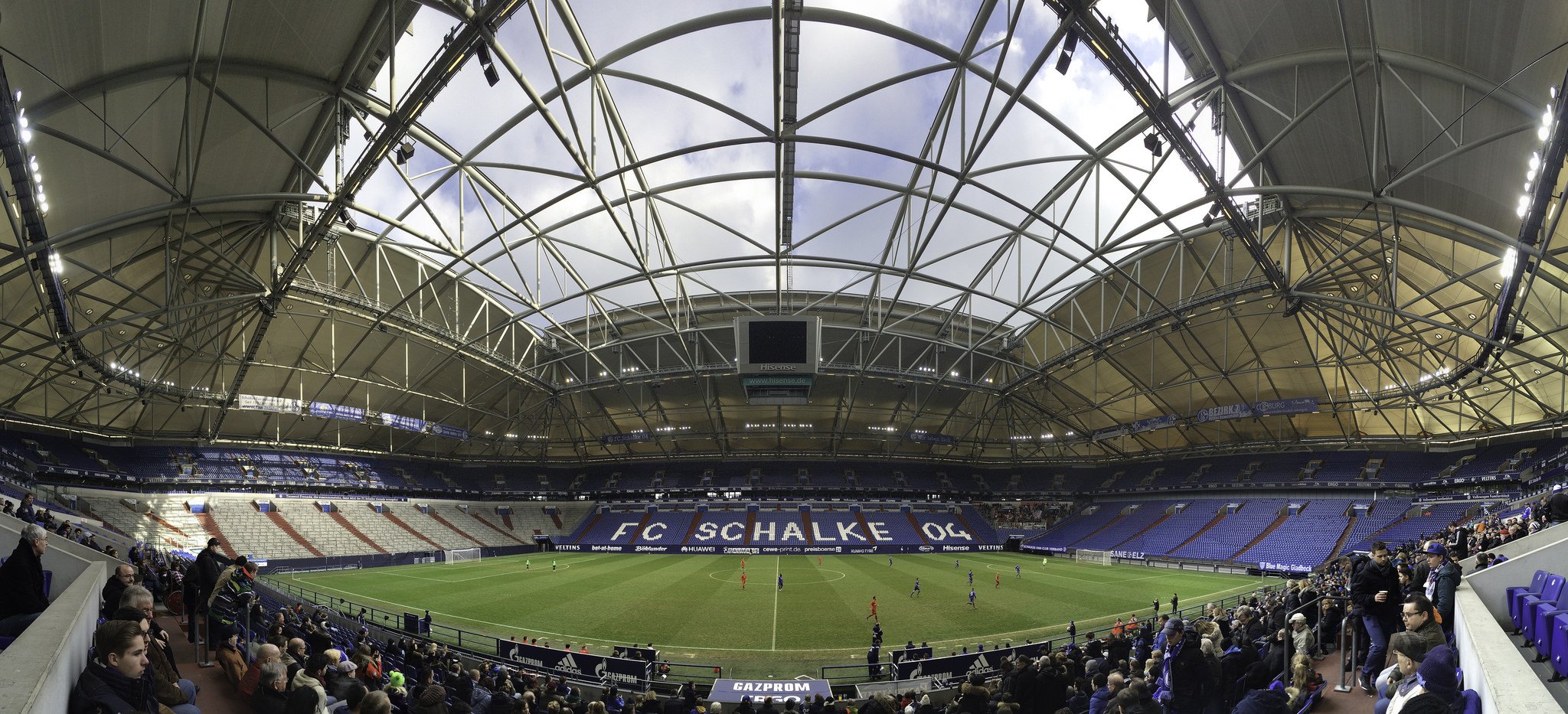 © hnns_schtt
What can interest football fans here, is the beer and the way it is being served. The beer, perfectly chilled, is delivered to the venue not in crates or barrels, but through a special three-mile pipe. This beer pipeline, unique in Europe, was specially planned for Veltins Arena. It supplies all gastronomic areas, including the kiosks, and the business club.
Author: Karol Tatar