Spain: Phase 3 begins at Balaídos in Vigo
source: StadiumDB.com [MK]; author: michał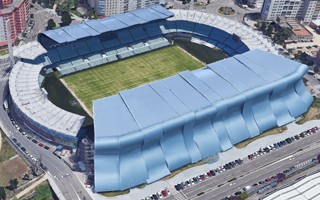 Demolition of the Marcador stand began yesterday at Celta Vigo's stadium. Works are also ongoing to fix the horrendous mistakes of 2019, while the city and club are at odds once more. So, no changes there...
Yesterday saw the official beginning of works announced to begin… back in March of last year: demolition of the old east stand (Marcador) at Estadio Balaídos in Vigo. Mayor Abel Caballero used the occasion to hold a press conference, during which he wasn't really able to say how long the demolition would last.
Although it's already the third phase of revamp at Balaídos, two previous stages saw only partial reconstruction of existing facilities. This one is the first to see complete demolition and construction from scratch. "A few months" for removal was the best educated guess the mayor had to offer.
Works were announced as late back as March of last year but then were postponed a couple of times. The ongoing pandemic was one of the factors but not the only one. For example, over the past few months the demolition was blocked by La Liga's telematic infrastructure within the stand. Only once these elements were removed, the crews were able to come. Now that all seats are detached, the first mobile crane arrived to start removing the concrete roof.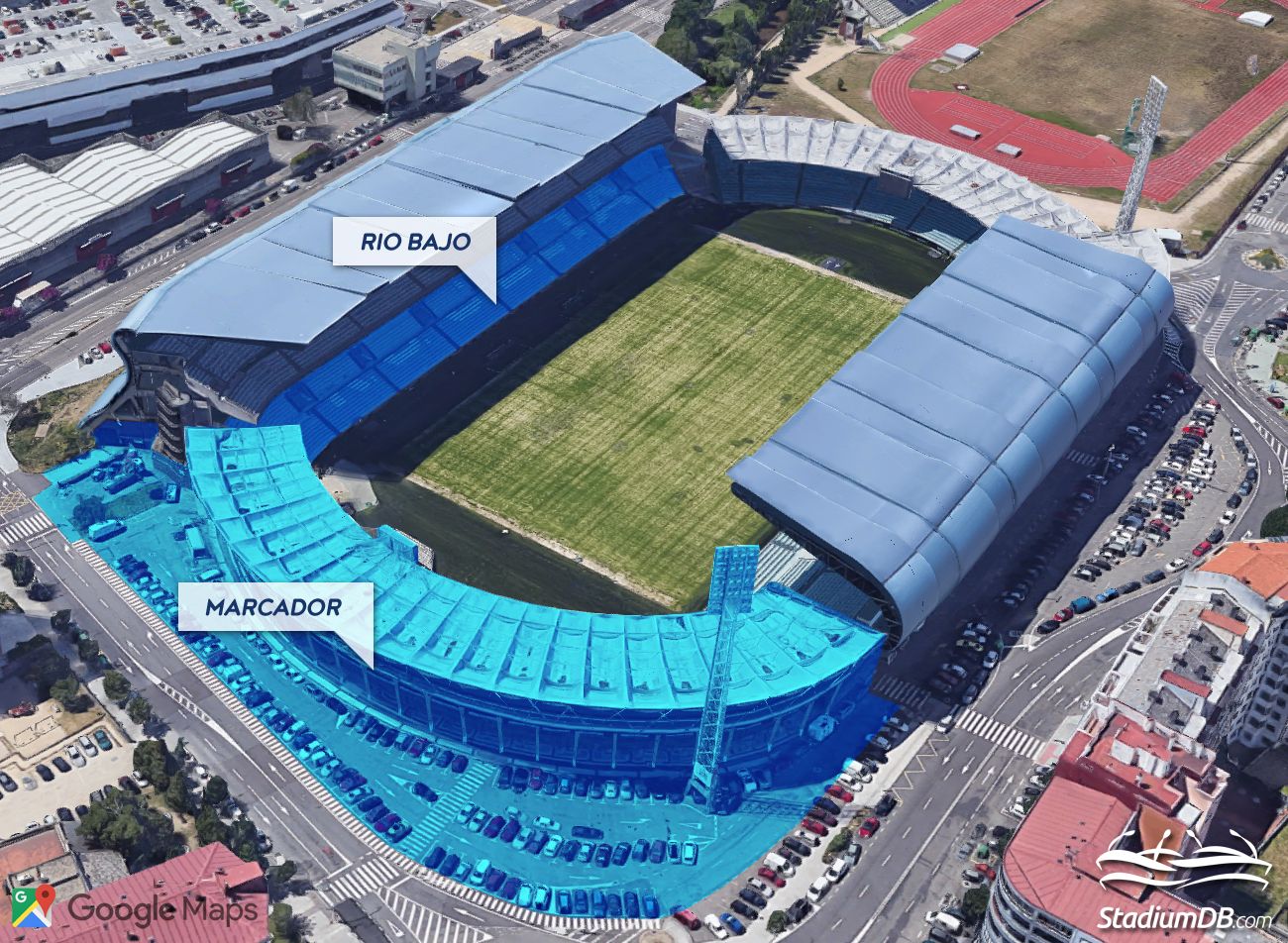 What will the new Marcador be like?
The old curved structure on the east side of Balaídos is nearly 50 years old now. It will be replaced by a much more compact auditorium with significant floor space available. Unfortunately, because of the rough relations between Celta and Vigo, it seems the city will benefit more from newly created facilities. Just like two previous phases, the new stand will receive an impressive wavy cladding.
With two tiers, like the old stand, new Marcador will offer a total of 6,418 seats, of which 3,977 will be installed in the lower tier and 2,791 in the upper one. All of the work is funded equally by the city of Vigo and province of Pontevedra, each putting forward 50% of what is expected to be €15.5 million ($18.34m).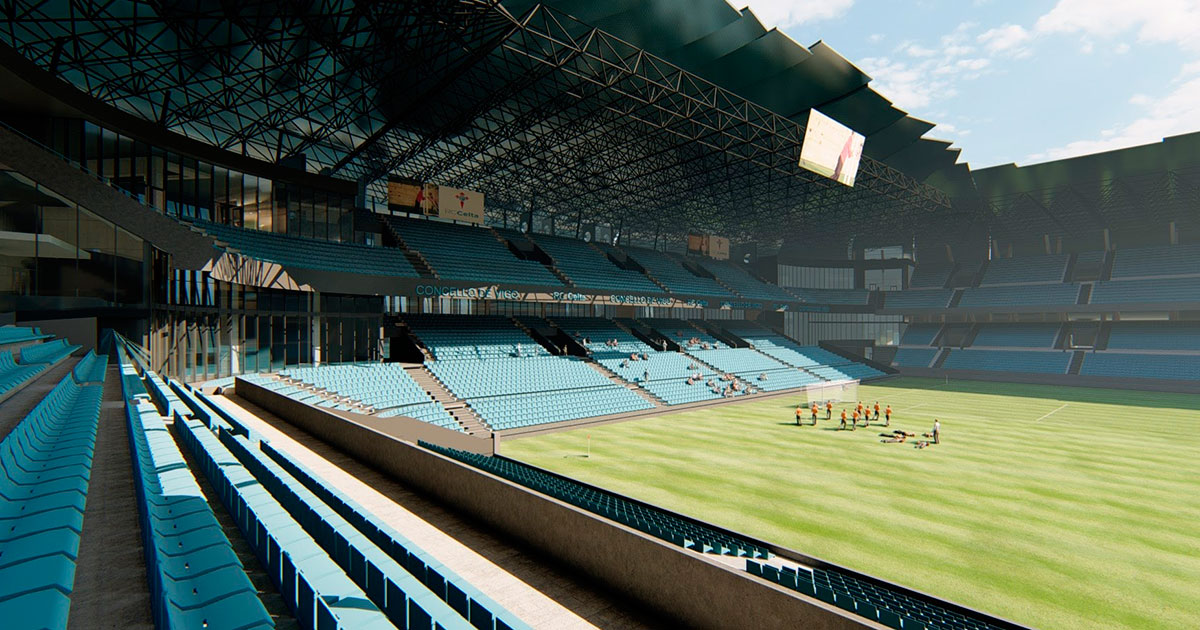 © Concello de Vigo
© Concello de Vigo
Corrections at Rio Bajo cause further divide
Earlier this year correction work began at the lower main stand (Rio Bajo), which we also highlighted in the above graphic. Rows are being reconfigured throughout this area.
You may recall, 2 years ago a scandal broke out when first fans were invited to sit in the 'revamped' Rio Bajo. Because larger seats were installed in narrow old rows, some fans had less than 13 cm of leg room left. Initially the city was refusing to correct this obvious error but now wider rows are being created.
This may sound great, better late than never. However, even this step proved problematic as it wasn't consulted with Celta. As fans are expected to return to the stadium later this summer, it remains unclear how much the stand's capacity and matchday organisation would be affected.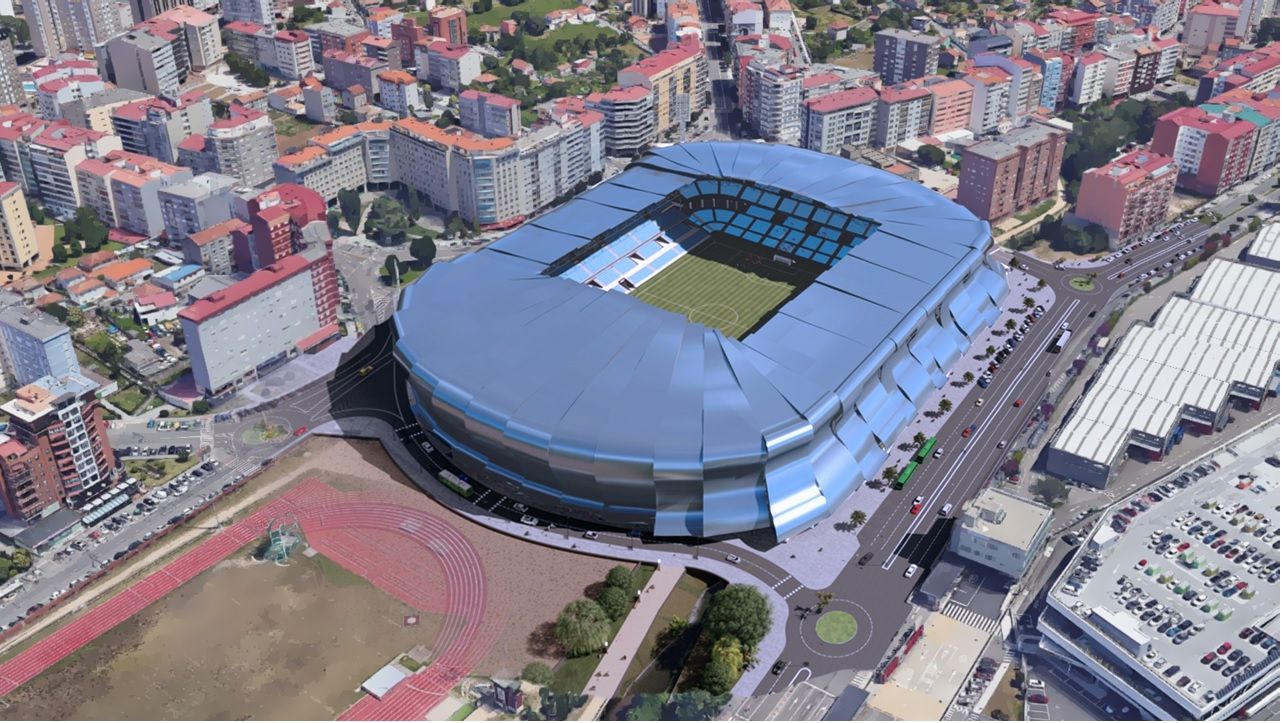 © Concello de Vigo
Celta asked to view the works' documentation a couple months back and didn't didn't get any access to this day. As a result, the regional Transparency Commission of Galicia had to intervene and ask for the documents to be released.
This kind of minor mischief and intentional lack of communication between both sides is what we've seen throughout the stadium's redevelopment. You may recall that Celta saw the proposed east stand's design only when it was presented to the public, which resulted in a very harsh and critical reaction to proposals that should have been discussed with the anchor tenant well in advance.
Author: Michał Karaś