London: Hammers aiming at second largest stadium in Premier League
source: StadiumDB.com [TS]; author: Tomasz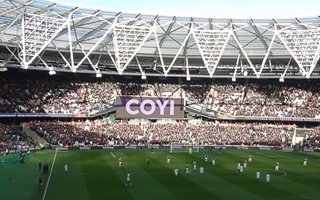 West Ham's plans to expand the ground's capacity are taking shape. London Stadium would become the largest club stadium in the capital and the second biggest in the Premier League.
At this point, London Stadium can seat 60,000 spectators during EPL games. West Ham's owners plan to increase the capacity to 66,000 and surpass Tottenham Hotspur Stadium. This capacity would put WHU in second place in the top flight, just behind Old Trafford.
Making more seats available in West Ham's new home would be accomplished in two phases. In the first stage, the capacity is planned to go up from 60,000 to 62,500, and in the second one, the facility will reach the target of 66,000.
The division of the investment into two stages is the result of consultations with local Safety Advisory Group, which worked out such a solution with representatives of the club over a month ago. The first phase might have been completed a long time ago, had it not been for the coronavirus pandemic.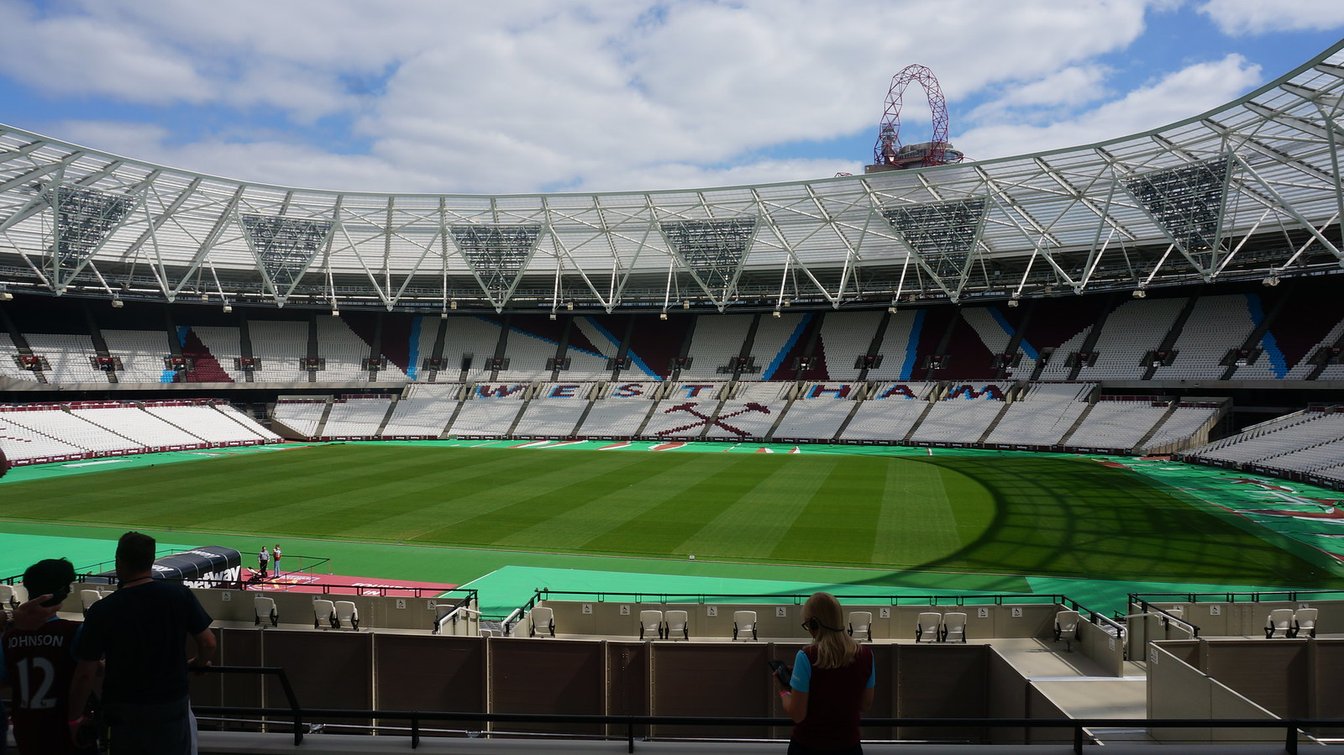 © Louis (cc: by)

The planning application for the first stage is ready and this means that the consultation process has started. Documents to be presented to Newham Council include a seating manifest clearly identifying the restricted viewing seats and wet seats manifest. The latter is an overdue report that must be submitted by London Stadium 185, which is the operator of the facility.
The Newham Council will also analyse the application in terms of ensuring safety of fans by the police and possibility of serving an additional number of people by public transport. Once all the conditions are met, an investment permit will be issued.
In the end, the stands along the sideline (east and west) will be "straightened" and brought closer to the pitch. A year ago, similar works were carried out in the lower end sections. All this leads to the facility being transformed into a football-specific stadium.
West Ham is to start with the reconfiguration of the west stand. The cost would be £ 14.5 million (€ 16.9 million). This is very preliminary data. The club's authorities must carefully analyse all technical solutions and prepare a detailed cost estimate. A further £ 20.5 million (€ 23.9 million) of public money will go on providing West Ham with stewards over the next four years.
Author: Tomasz Sobura