Bears casino partnership hints at stadium change
source: StadiumDB.com; author: michał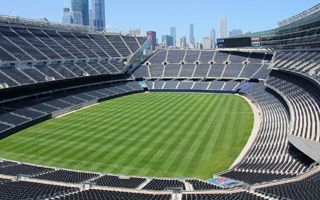 Chicago Bears might leave Soldier Field for a new, private stadium. What used to be only speculation, has now been confirmed by dealings with owners of a racecourse in the suburbs.
Just a few days ago Chicago Bears have announced their second ever casino and betting partnership, with Rivers Casino. The provider will become Bears' exclusive betting partner as part of a multi-year deal.
While There is no talk of a retail sportsbook or casino within the stadium (which would require special permissions and licensing and is extremely unlikely), Rivers Casino and BetRivers will get extensive presence at Soldier Field. Stadium signage will supplement print, digital and social media exposition for the brands, while fans have long switched to mobile and now play casino slots online rather than look for a physical casino.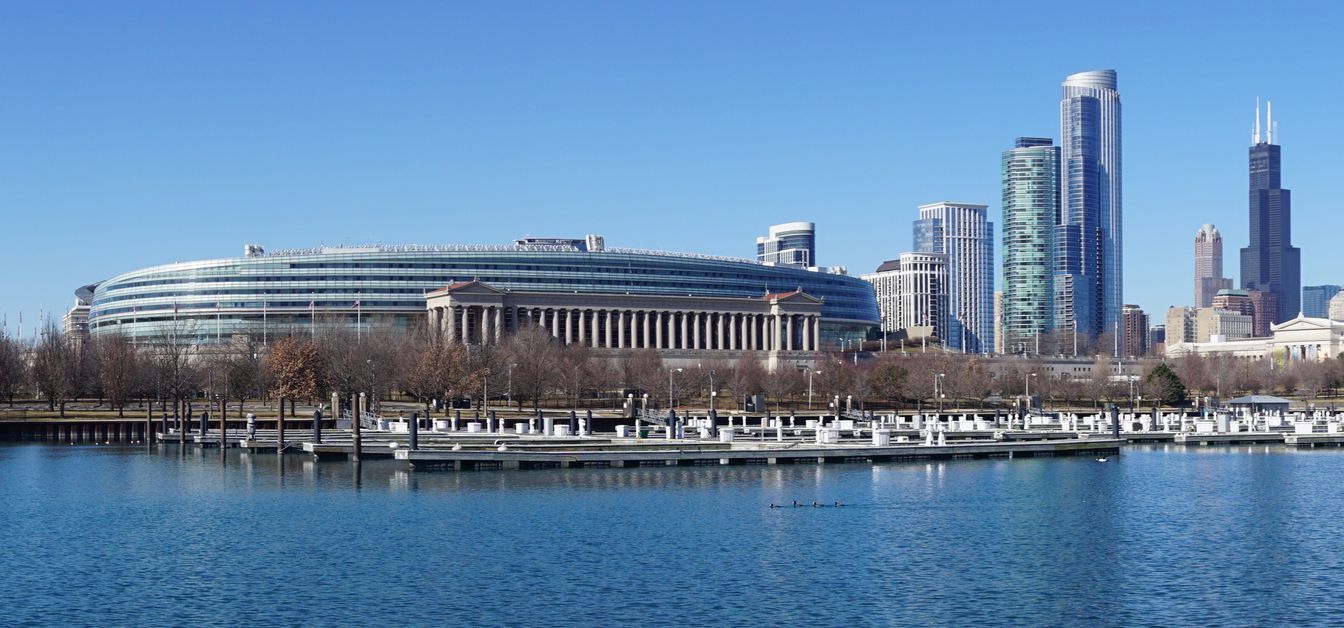 © DesignOil
The partnership is one more out of many signals that NFL's relatively recent flirt with gambling is now becoming more of an established relationship. Teams across the US are now getting official gambling partners on board, raking in even more revenue.
But for the Bears it might mean a lot more than just another sponsorship deal. Rivers Casino and BetRivers are owned by Churchill Downs Inc. The company also owns the Arlington International Racecourse in Arlington Heights. It's long been speculated that the Bears might end up moving there from the downtown location they've had for the last 50 years.
Now the Bears have filed an official bid to buy that land from their commercial partners. The Arlington Heights location offers 326 acres (or nearly 132 hectares) of space, which would be enough even for a massive training centre. But they're not looking for training facilities, having recently invested $100 million in their Halas Hall complex north of Chicago.
Why would Bears need a new stadium in the first place? It's a reasonable question. After all, the current Soldier Field isn't even 20 years old. But more important than its infrastructure is the limited commercial potential of the venue. It's owned by the Chicago Park District and shared with Chicago Fire, which restricts what the Bears can do, be it an expansion or even much smaller commercial projects.
In order to maximise revenue, the NFL franchise would need a stadium of their own and Arlington Heights could be the place to deliver it. At the same time, the purchase bid might be seen as a negotiation tactic with the city of Chicago for better lease terms at Soldier Field. It wouldn't even be the first time. Back in the 1970s a threat of building in Arlington Heights was used already, which in return resulted in the city of Chicago threatening to ban the Bears from using the name Chicago for their team.
Current Chicago mayor Lori Lightfoot isn't willing to bend to the team's will as well. In a harsh statement on Thursday she reminded the team that they are locked into their current lease until 2033. "This is clearly a negotiation tactic that the Bears have used before," mayor Lightfoot said. "As a season-ticket holder and longtime Bears fan, I am committed to keeping the 'Chicago' name in our football team."