Barcelona: A year at Estadi Johan Cruyff? Could be
source: StadiumDB.com [MK]; author: michał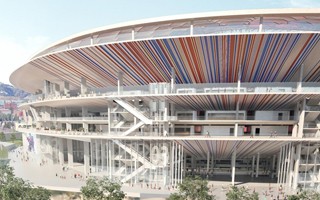 In order to speed up the ever-delayed revamp of Camp Nou, FC Barcelona could spend an entire season at their secondary stadium. They're supposedly considering expansion from 6,000 to 60,000…
It's already been nearly 1.5 years without spectators at Camp Nou. But, unlike Real Madrid, FC Barcelona did not make use of the stadium being closed to run the long-anticipated expansion to 105,000+. There are several factors causing this decision, with financing seemingly coming on top.
But it's not all about the money. Take for example the long court case against the 2018 approval of the scheme by the city of Barcelona. Only on June 29 was the case settled by Catalonia's High Court of Justice. Opposing notions by the Federation of Neighborhood Associations of Barcelona (FAVB) and left-leaning party CUP were both rejected by the tribunal.
© FC Barcelona
There are no formal opponents left, then, to stop the project from moving forward. But it's been on hold since preliminary works in 2019 for more reasons, not just the opponents who will remain vigilant. Just because of the stadium's prolonged deadlock, parts of the documentation are now obsolete. The plan is more than 5 years old, so the club and city are talking about minor alterations to bring it back up to standard.
But, again, the biggest issue is the budget. It's not just about how COVID shook up the markets, calendars and revenue, Barca is also one of the most indebted football clubs worldwide, with nearly €500 million accumulated over the years.
Meanwhile, the redevelopment keeps getting more and more expensive. Back in 2016 it was estimated to cost €600 million, by spring of 2020 it was already €800 million. Now it's around €850 million ($1 billion) and that figure is likely to not be final.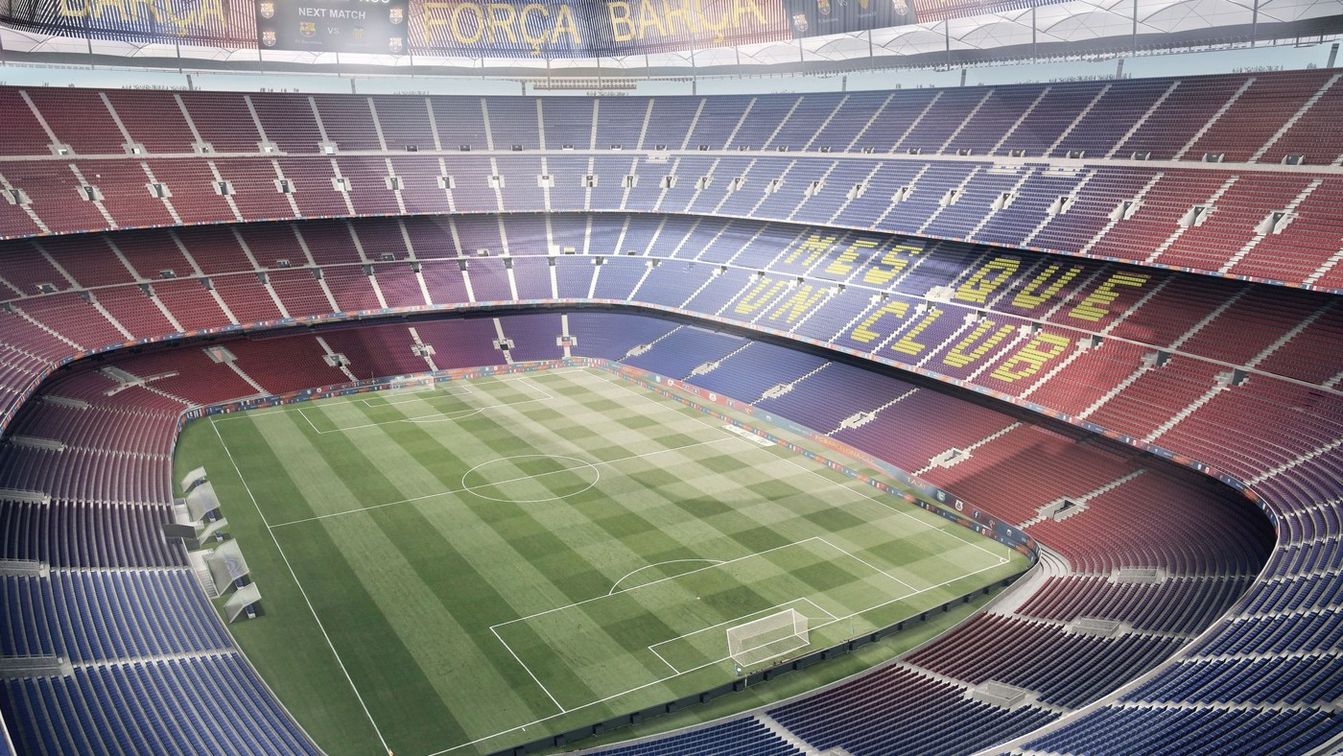 © FC Barcelona
Relocation for a year. But where to?
Because of the growing delays, the redevelopment schedule is being adapted in order to speed things up. Just like Real, Barcelona is considering a season-long relocation to a different football stadium. Obviously, Espanyol's home ground is not being considered…
For a long time it seemed there's only one venue fit to host Blaugrana and their fans, the Olympic Stadium on top of Montjuïc. But the stadium has its disadvantages that make it cumbersome.
First, it would require significant investment to upgrade, including interventions in the field, lighting and auditorium. Second, it offers very limited access, with just 2 low capacity bus lines reaching it. Third, the comfort of watching games there is very limited. Not just because of the running track, also because of high winds, due to its exposure on the hill.
That's why a new alternative is being considered: the compact Estadi Johan Cruyff within Barcelona's football academy. While not accessible directly, it's within walking distance from 2 subway stations, it's also serviced by a tram line. So it beats Olímpic in terms of access, despite being further away from the city centre.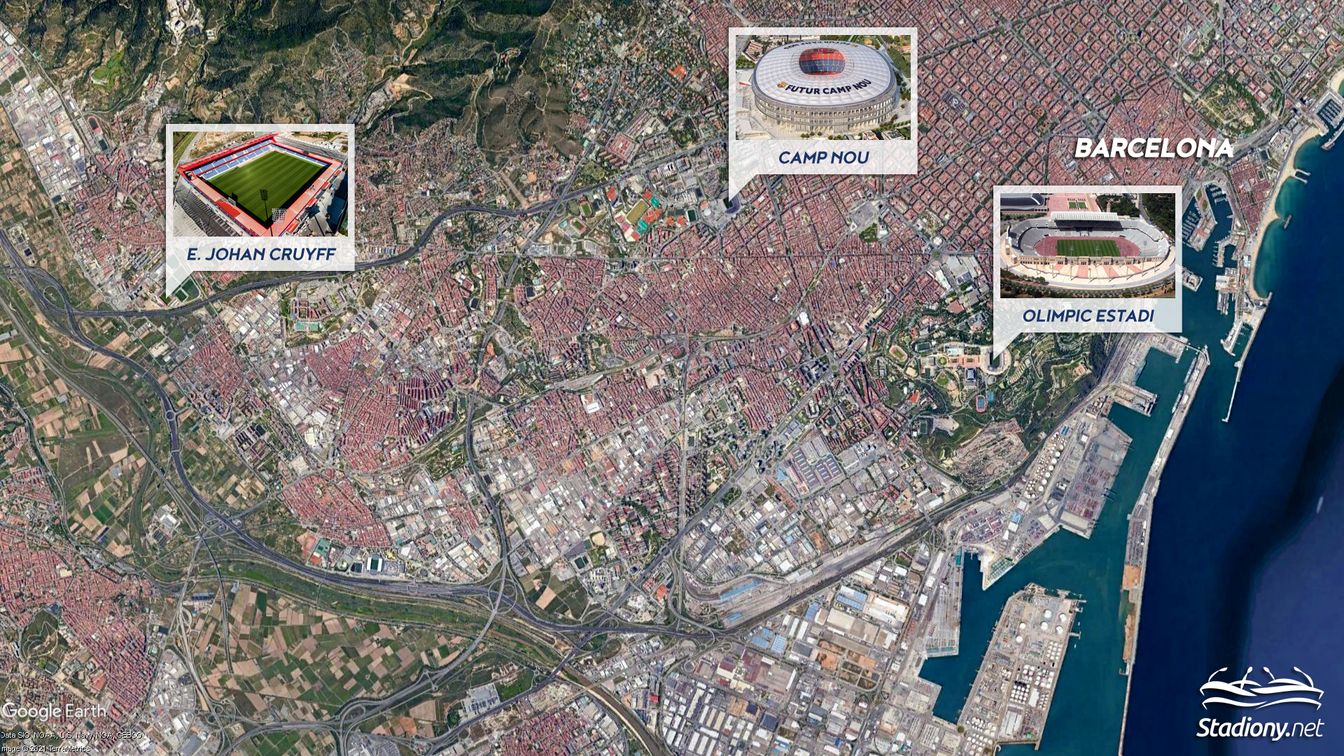 But then comes the issue of capacity: Estadi Olímpic Lluís Companys has 55,000+, while Estadi Johan Cruyff offers only 6,000 seats. And here is the most daring part of Barca's plan: they're examining the concept of boosting its size temporarily to as many as 50,000-60,000 seats!
This would entail adding immense temporary sections behind permanent stands, which compromises a different asset: parking spaces. Additional stands would have to take the place of cars.
And even if the option proves viable, it's still a compromise. Bear in mind, Barca has well over 80,000 season ticket holders. With limited available space, one idea is to rotate who can watch which game, taking shifts.
While the study regarding Estadi Johan Cruyff is, according to the reporting of Mundo Deportivo, preliminary, there is still some time left for delivery. The season-long relocation would happen in 2022/23. Still, a year is very little time when addition of 50,000 seats is concerned, temporary or not.
Author: Michał Karaś