Australia: Aboriginal seating patterns at Sydney Football Stadium
source: StadiumDB.com [MK]; author: michał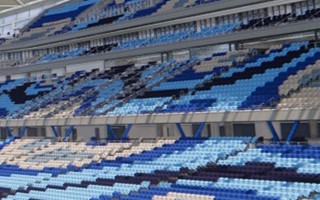 Though we're over a year away from opening, the latest Australian stadium has something to show for itself already. Renowned artist's seating design pays homage to local indigenous traditions.
Sydney FC and the A-League have released the winning design of Sydney Football Stadium's seating layout. The concept was created by famous contemporary artist Tony Albert and is based on Aboriginal traditions and crafts.
The proposed colours are a mosaic of shades of blue (it's the connecting colour of Sydney FC, Waratahs and Roosters), showing strong associations with nature. Both stands along the sides have semi-fluid patterns representing abstract, totemic representations of a goanna lizard and a whale, each creature representing land or water.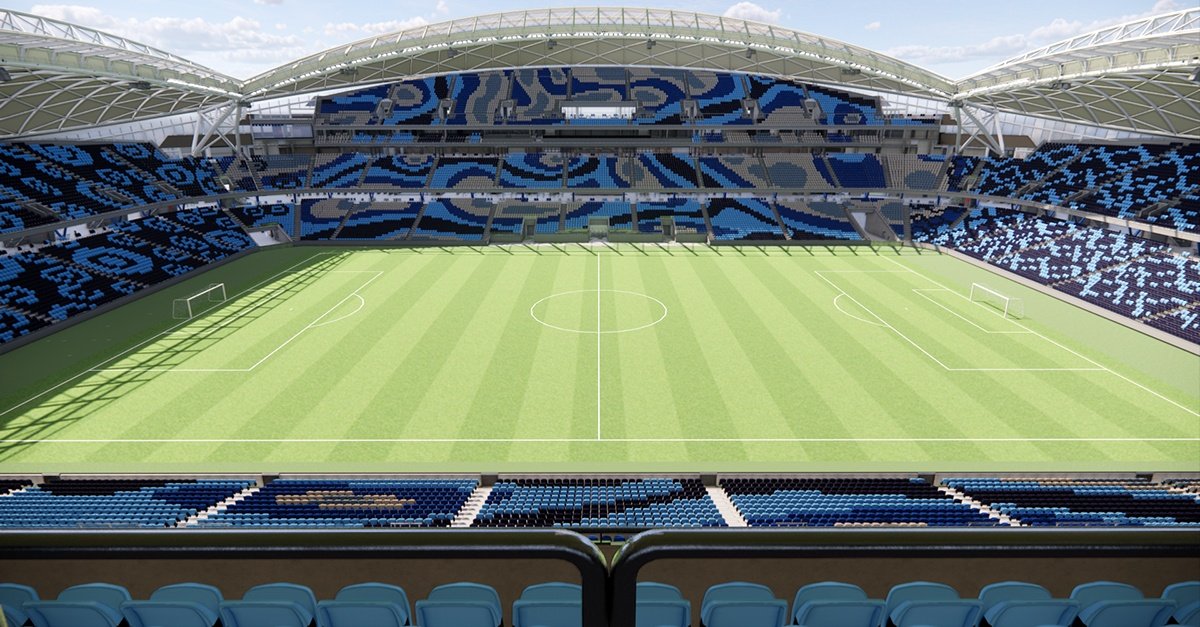 © Sydney FC
Behind the goals patterns change and become more distinctive. One end of the stadium depicts waves and bubbles of water, while the other represents sharp and angular earth forms. With each of them facing the other, the vision creates a collision of worlds and elements, a symbolic representation of rivalry on the field.
I believe in the ability that art has to elevate our experience of daily life, and to create environments that uplift and connect us, said Tony. It is my wish that in time, the Sydney Football Stadium will become a landmark destination within Sydney's Cultural Precinct.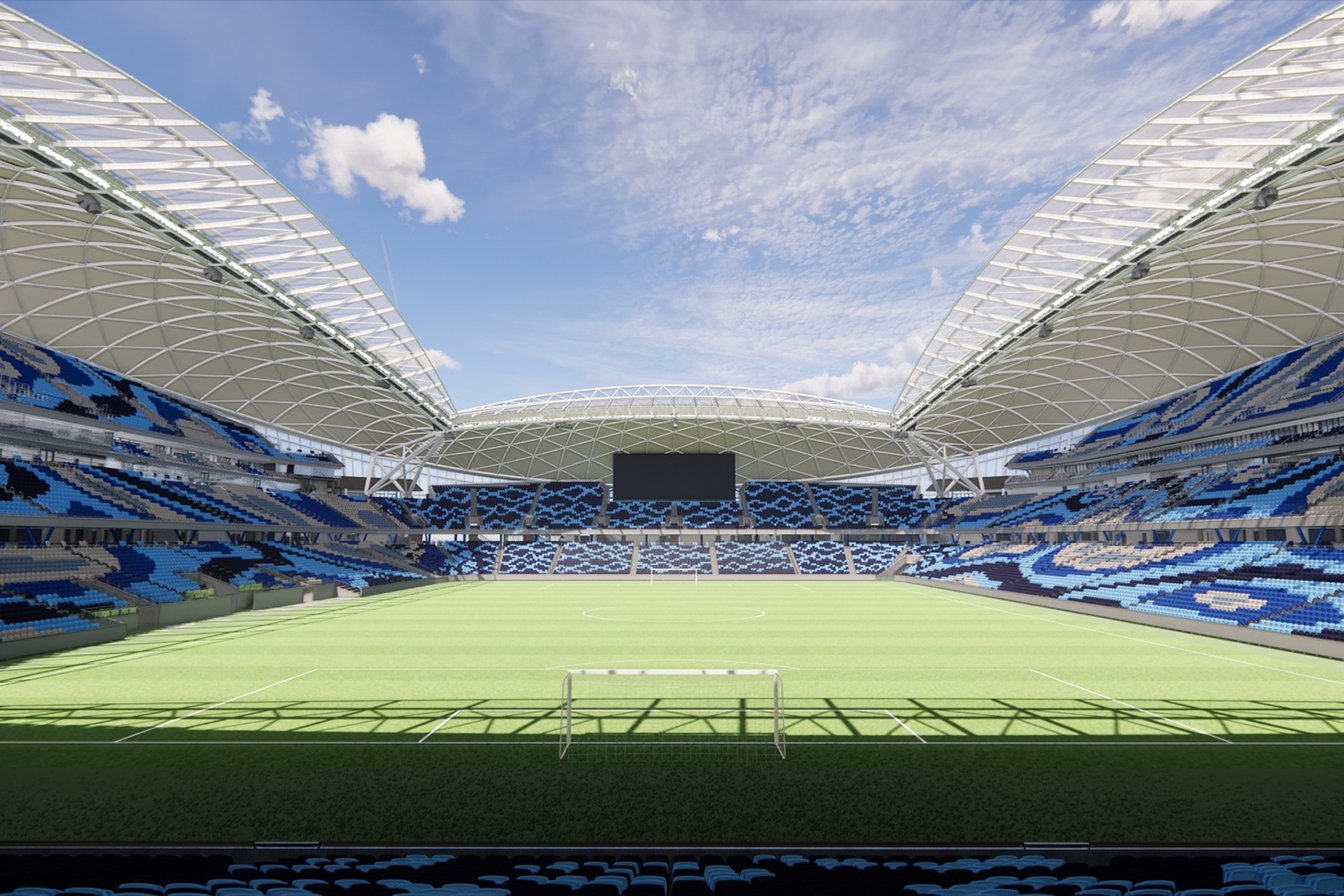 © Sydney FC
Albert's winning design is so far the largest connection between Australian stadiums and the Aboriginal culture of Australia. Sydney FC's indigenous footballer Jada Whyman. It's a fantastic opportunity to showcase an Aboriginal artist's work on a large stage like this, she said.
The new Sydney Football Stadium has been under construction for 14 months now (following prolonged issues and change of contractor) and slowly the final shape of its three-tier auditorium is showing. Primary roof girders are being mounted in the corners and will eventually give support to the roof's geometrical frame.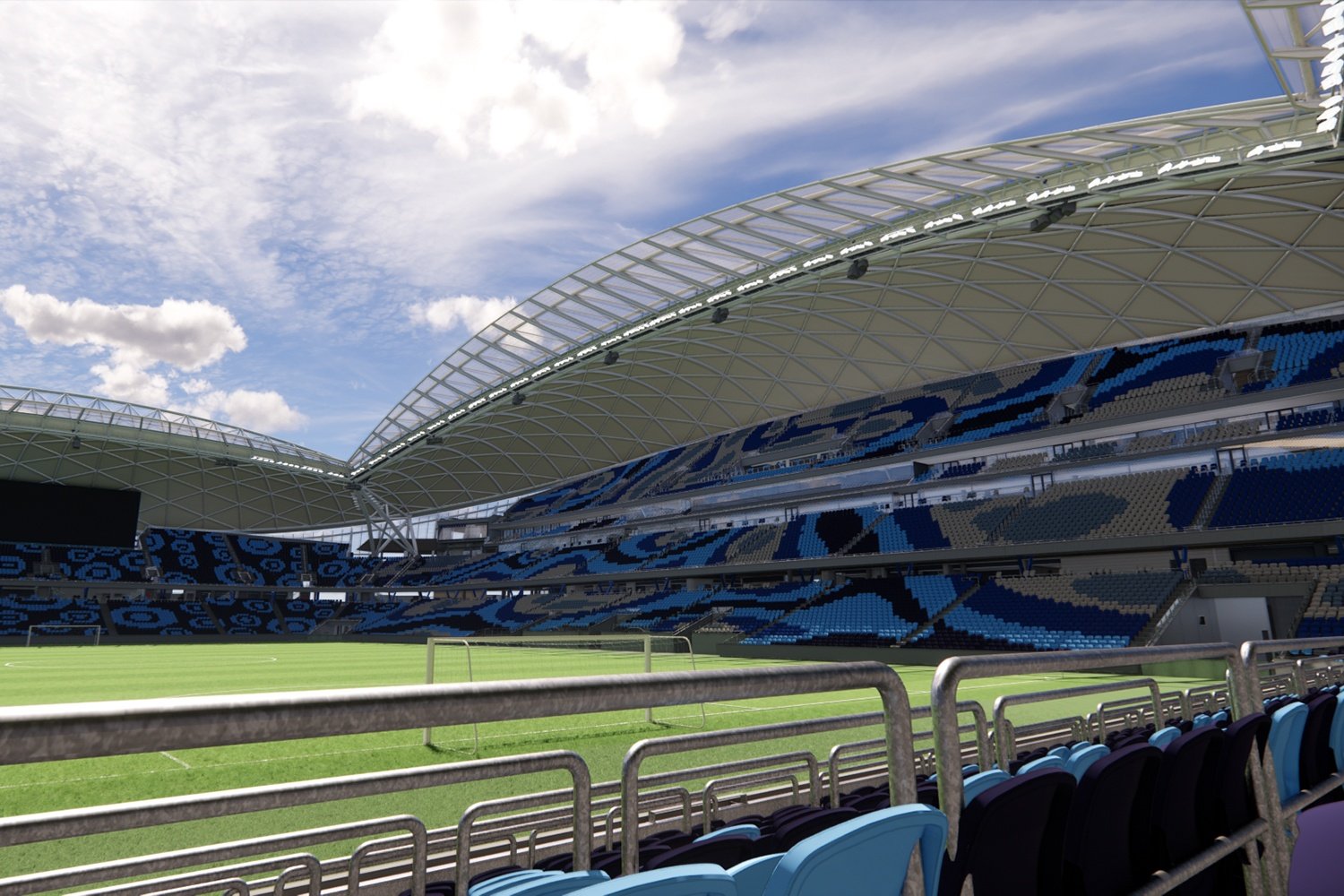 © Sydney FC
The stadium is expected to be delivered within the third quarter of 2022 and will eventually seat 42,500 people, some 3,000 fewer than its predecessor. The price tag is expected to be app. A$ 828 million (US$ 620 million).
Recent weeks saw claims of delays within the project, affecting facade and roof structures and possibly the entire investment. However, general contractor John Holland has denied these claims.
Author: Michał Karaś