Will fans from outside the UK see their team in Euro 2020 final?
source: StadiumDB.com; author: michał
If you wish to see your national team win at Wembley during Euro 2020, better remember that you need to self-quarantine for 10 days before you can attend the game. Talks are ongoing but the government isn't willing to ease its stance.
Although it seems like Europe is getting back to normal and all games of Euro 2020 will be held with fans in attendance, rules differ between countries. Some, like Hungary, are willing to fill their host stadium generously and are lifting restrictions for fans from countries participating in the UEFA tournament. Others remain cautious, like Germany, where only 1 in 5 seats will be filled.
This summer's winner predictions become particularly important because both semifinals and final will be held at Wembley. While fans of England can cross their fingers in anticipation, supporters of all other teams might find it hard to follow their team even if Wembley opens in 50% or more for the culmination games.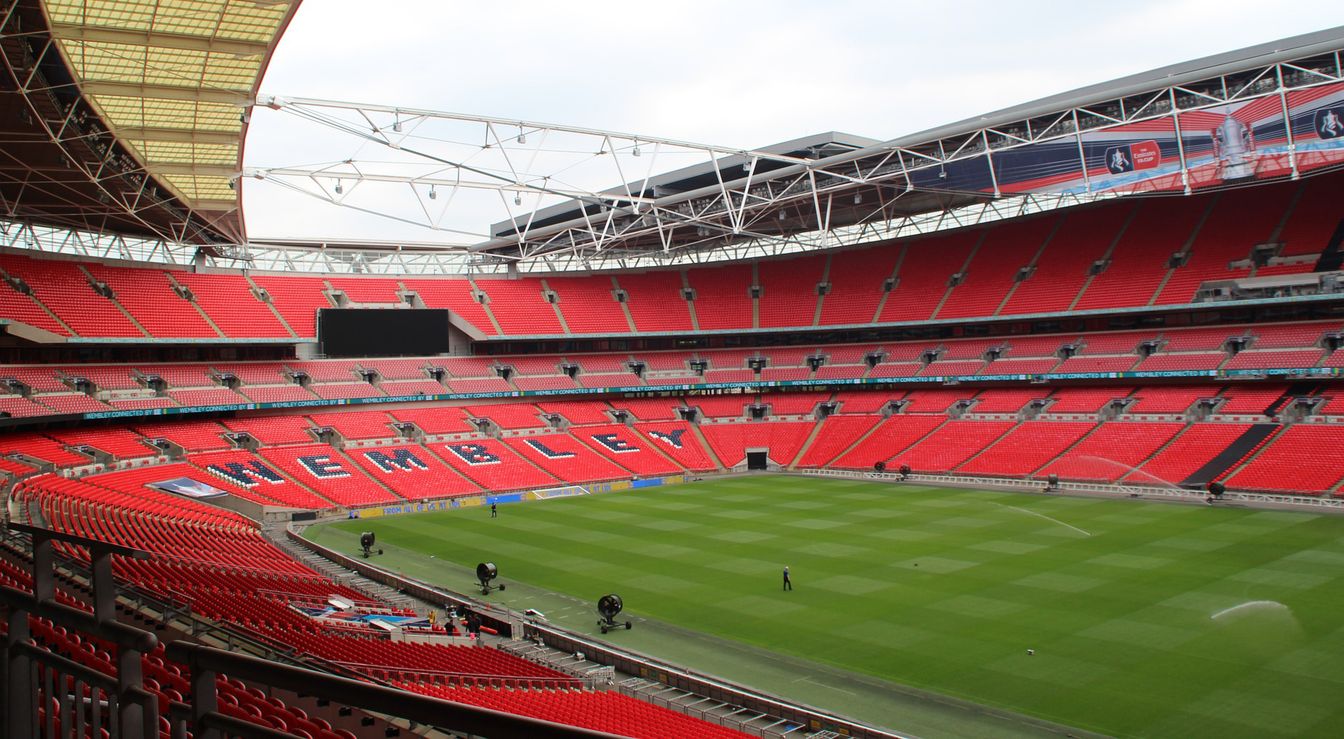 © Chris Schweiger
Although there was even speculation of Wembley being part of a pilot that could see 100% seats available, getting a ticket for the semifinals or final could be the least of fans' concerns. As it happens, all 21 non-UK nations taking part in Euro 2020 are currently on Britain's 'amber list' in terms of epidemic risk. Only Portugal was 'green' until, moving to 'amber' on June 8.
This means, in practical terms, the need to buy 2 tests (first taken on 2nd day, second on/after 8th day) and quarantine for 10 days if entering the UK from any of these countries. If you wish to see a semifinal or final game and you're travelling from almost any parts of continental Europe, you need to arrive with a 10-day advance, before your national team actually reaches that stage of the tournament.
UEFA's tournament director Martin Kallen has recently assured everyone that the governing body is in talks with the British government. The goal is to allow fans from outside the UK to attend particularly the final three games without being forced to stay put in a room for 10 days.
And while the British authorities confirm that most restrictions should be lifted after June 21, this would not include fans travelling from any of other host countries. The Department for Digital, Culture, Media and Sport told Sky Sports News recently that quarantine and testing would not be waived.
Ironically, the 10-day quarantine could also affect fans of England, Scotland or Wales who follow their teams in early stages of the tournament outside the country and might not end their isolation period in time.