Warsaw: Polonia's stadium plan goes forward
source: StadiumDB.com [MK]; author: michał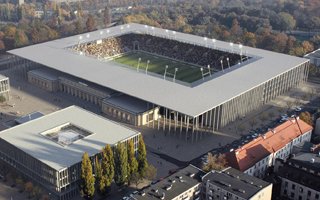 Somewhat surprisingly, the Warsaw city hall announced today that funding for part of the Polonia Warszawa sports complex has been secured and the search for a private partner is beginning. After 2 years of deadlock the project has a green light again.
Even our regular Readers may have forgotten already about the 2019 stadium design for Polonia Warszawa. A compact 15,500-seater with historic main facade incorporated into a new and elegant bowl is supposed to be built along with Polonia's basketball arena (1,200 seats) and ancillary sports buildings with numerous sporting facilities packed inside.
Once that winning design by JSK Architekci was selected back in 2019, it was already clear that the complex would cost a lot, with official estimate putting it at PLN 399.9 million (back then €93 million). It was too much for Warsaw to bear on its own and Polonia was near-bankrupt, thus clearly unable to contribute in a substantial way.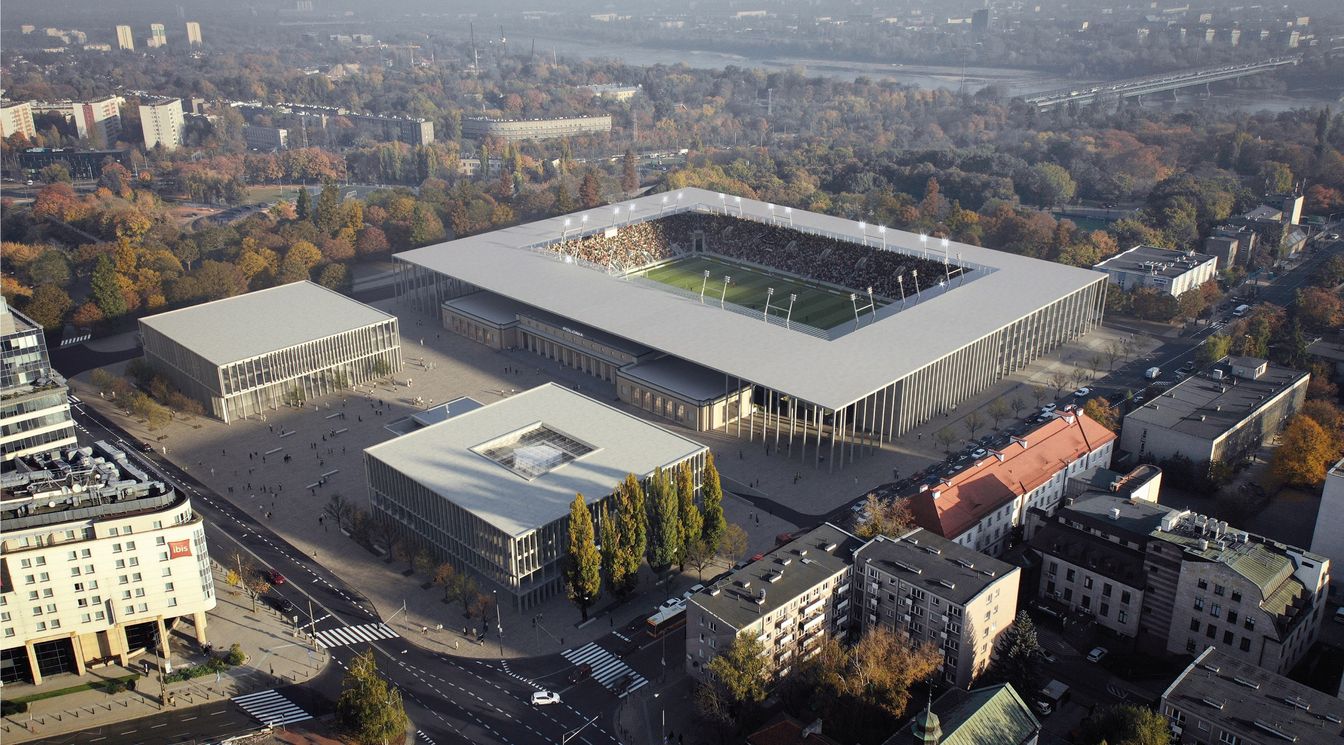 © JSK Architekci
That's why work on the complex was effectively frozen, first until Polonia's management and existence were secured, then until a viable way of delivery for the vision was found. A lot has happened since then.
Millionaire Grégoire Nitot bought the club outright last year and in April of this year he offered to deliver the entire complex, on condition that the city hall finds PLN 100 million, roughly 25% of the total cost. Nitot proposed a public-private partnership (PPP) which would see Polonia manage the complex for 40 years.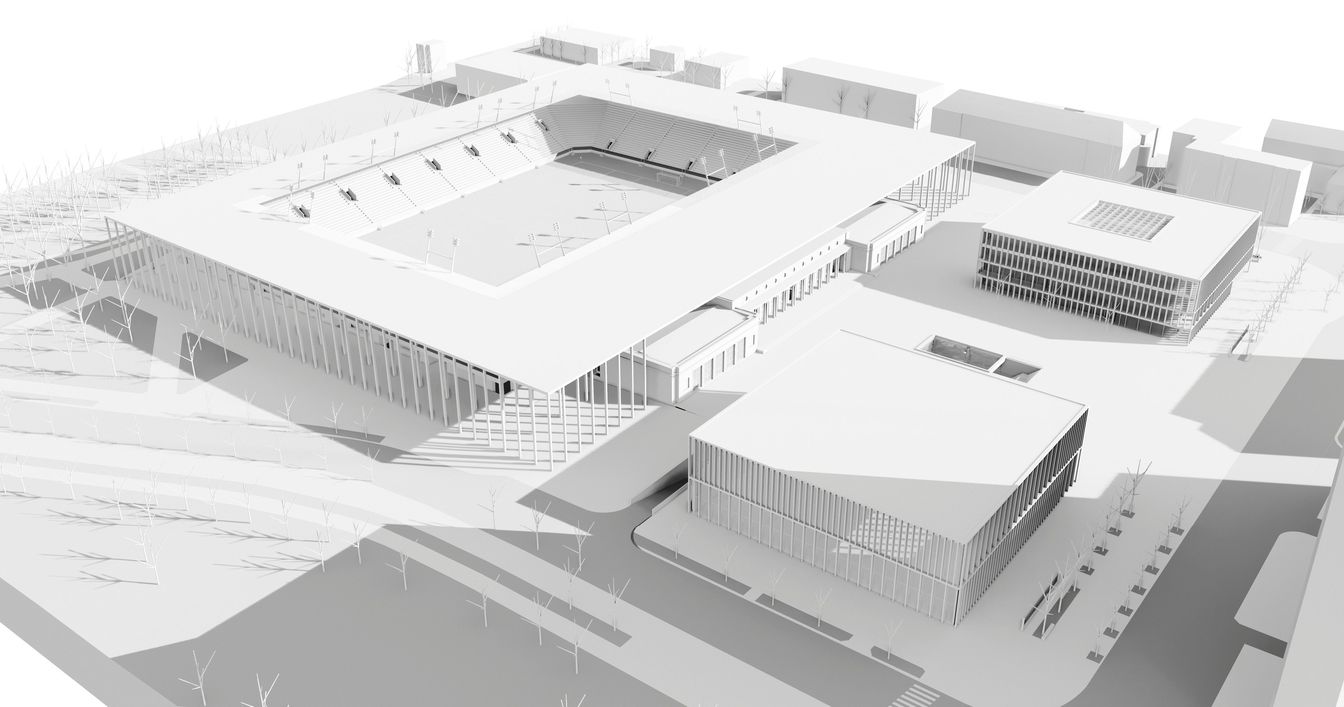 © JSK Architekci
PPP is the way, project back on track
Today, two months later, the city hall and Nitot hosted a joint press conference in front of the monumental facade of the dilapidated stadium. The announcement is clear: Warsaw has secured the required amount (PLN 114 million, or €25.3m, to be exact), while market evaluation proves there are private partners willing to engage in such a project.
This development allows the city to commission complete documentation for the complex (it never got contracted after 2019's competition). A deal with JSK Architekci is expected by early September, while a planning permission should be secured in late autumn of 2022, after 14 months of design work.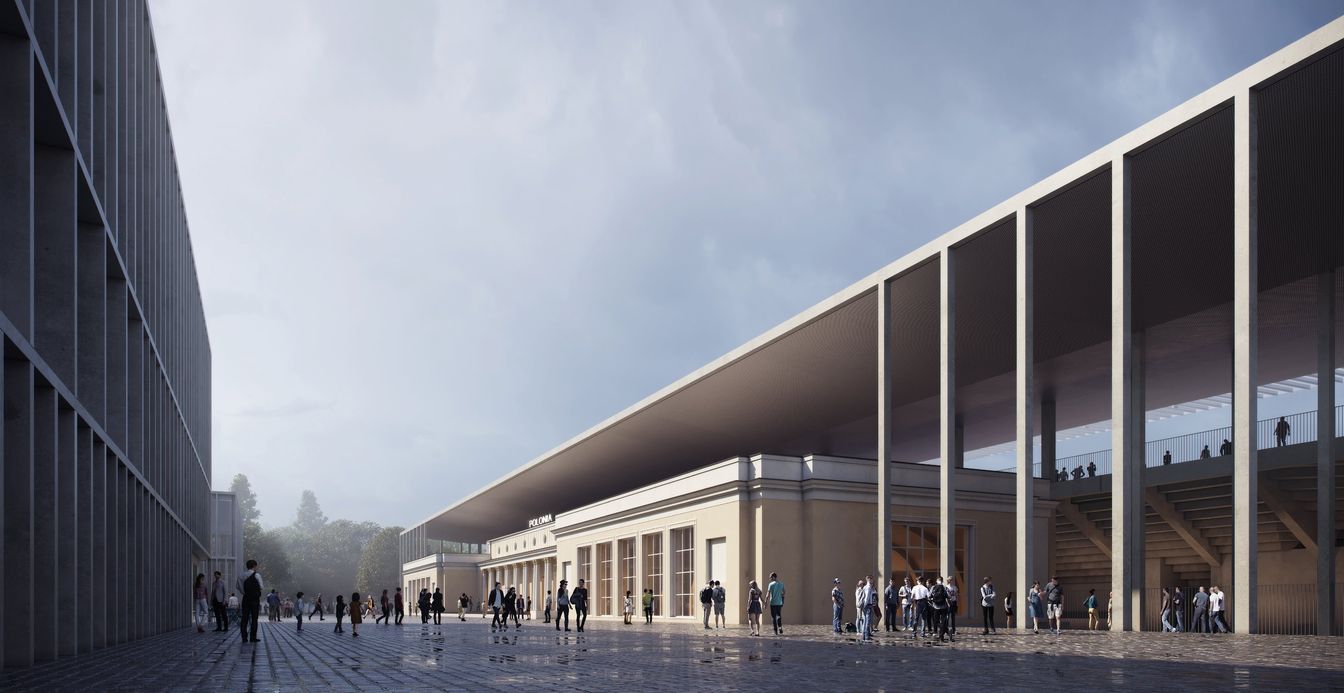 © JSK Architekci
Should this happen, construction of the complex could begin in late 2023, after the bidding procedure for potential private partners is over. While Polonia's April offer was by far the most professional public bid filed by any Polish football club, there is no guarantee that Polonia will be that partner. But, as expressed by Nitot today, the chairman believes his team will produce the winning entry.
As of today there is no deadline for delivery of the complex due to possible shifts in schedule. When it was first announced, the vision was to be phased, with stadium delivered first. But today it may prove more practical to begin with the indoor arena, because Polonia's indoor sports are in more dire need of facilities. Then again, construction of everything in one go wasn't excluded today as well.
Author: Michał Karaś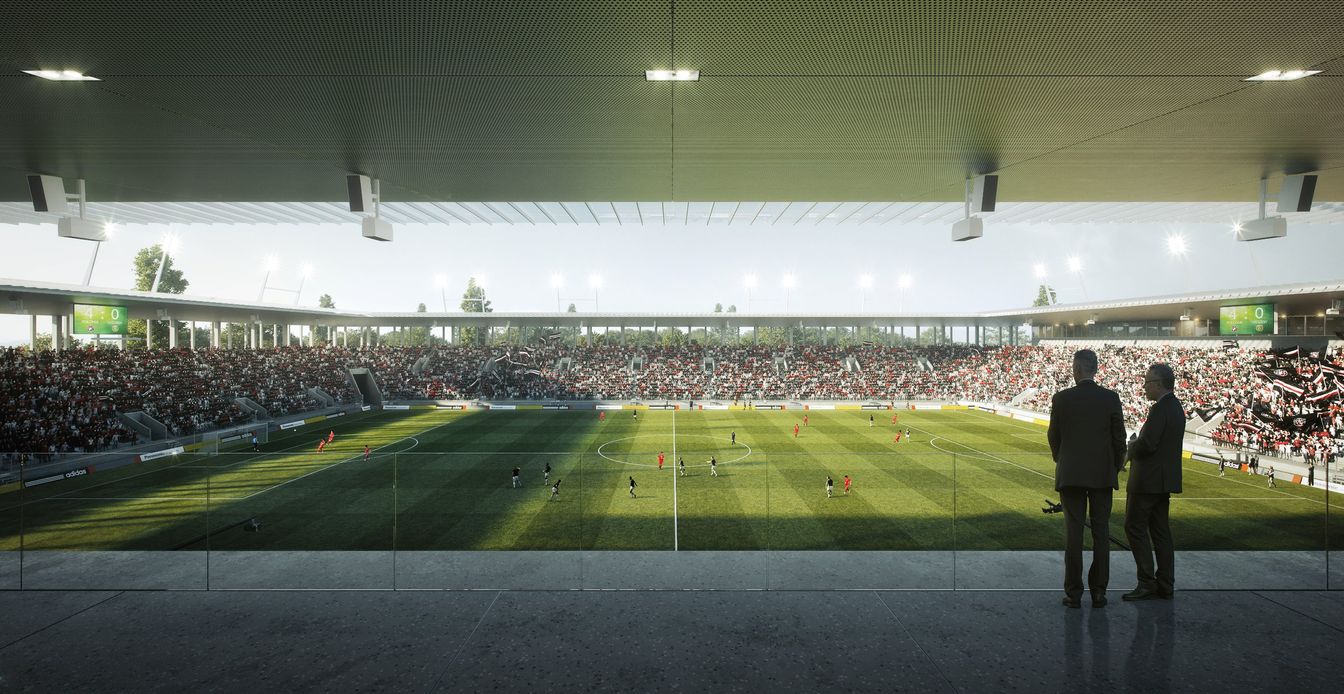 © JSK Architekci